I was asked by Mirko to write an interesting and inspirative story on one of my favorite fashion and art designers, his latest fall/winter 2007 collection. Eagerly, with joy, heart and experience I wrote the following bits and bytes.
Why do I love Marc Jacobs?
Spirited, free and urban creativity, displaying abstract. Synergy of art, inspiration, design and fashion.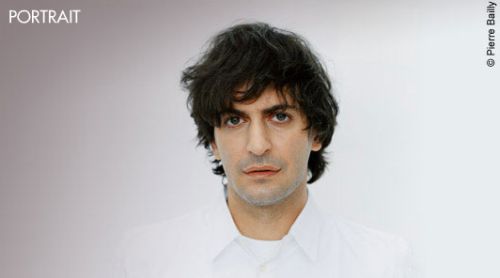 Our liaison started in the 90's when he finished studies at the Parsons School of Design, and became prominent on the fashion scene when he designed a "grunge" collection for Perry Ellis, while I was in high school listening to grunge music (Pearl Jam, Nirvana, Stone Temple Pilots, etc) and wearing Seattle-inspired, mix and match sensibility of army boots with floral dresses and unfinished seams sweaters.
Marc Jacobs was born in 1963 in New York City, graduating from High School of Art and Design and then studied at the Parsons School of Design in New York City.
In 1987, Jacobs received the distinct honor of being the youngest designer to be awarded the fashion industries highest tribute: The Council of Fashion Designers of America (CFDA) Perry Ellis Award for New Fashion Talent. In 1986 Jacobs designed first collection under eponymous label, Marc Jacobs. The first MJ store opened in 1997 at 163 Mercer Street in New York.
In January 1997, Marc became the artistic director of Louis Vuitton, where he signed the first prêt à porter (ready-to-wear) collections and where he designed a limited-edition line of Vuitton bags that feature graffiti written over the LV monogram pattern. Also he is working on accessories (shoes, jewellery, sunglasses, perfume etc.).
Jacobs, one of the most talented designers in America, lives in Paris, in Saint-Germain-des-Pres.
His fall/winter collection 2007 promises long and lean clothes, with a 1920's influence. Among many items I would wear, those are my picks: three details that are very Marc and reflect more mature sensibility I like: a red coat, lovely streamlined skirt and blouse matching for daily work and back/grey/white elegance in geometric unconvention.
And four winter peaces/accessories in my closet by Marc Jacobs are waiting for the winter – I'm ready to wear and be.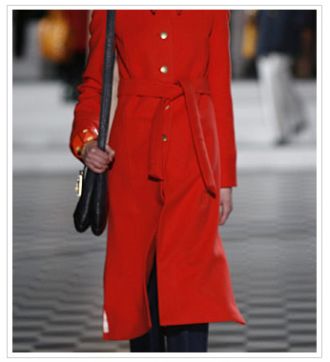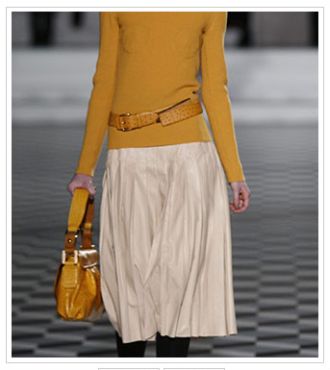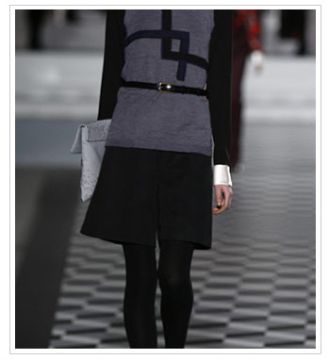 More on Marc, his work, collection and designs at his official web site, Louis Vuitton Official Site, and the latest Fall/Winter 2007 collection slide show.