It is possible to start this post with a big introduction. However, you probably know subscription services better than we. For this reason, we decided to speak about MonsterONE. It is a web-design subscription about which we have learned all the info. Get ready to start the journey to the land of ready-made solutions here and now.
Main Questions to Answer About MonsterONE
Can You Tell Me About MonsterONE in Short?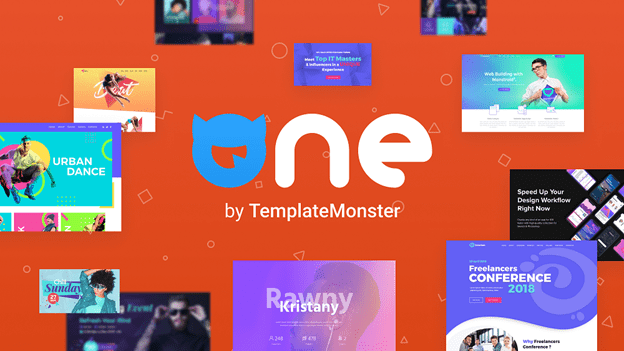 The first question that we cannot skip is all about the definition of MonsterONE. To cut a long story short, it is a subscription service with thousands of digital assets. It is an assistant for those who want to launch an online project and make it widely popular. The subscription provides a universal set of tools that is suitable for different goals and topics.
Will I Be a Target Audience of MonsterONE?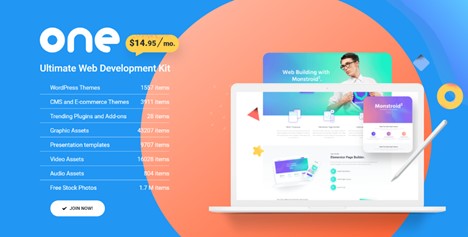 It is the next question that we cannot miss. Without a doubt, MonsterONE turns out to be a perfect match for particular groups of users. Below, you can find a list of users who will certainly find the subscription valuable.
To start with, these are web developers and web designers. Perhaps, it is obvious info, but these users will derive more benefits than others. From time to time, they get a flow of clients who have a bunch of custom sites for them. Thanks to MonsterONE, it will be possible to accept all of them.
Another category consists of those who have something to do with marketing and advertising. The subscription has a few useful sections for those who are engaged in a promotion. As an example, these are social media templates or ready-made solutions to build an ideal corporate identity.
Speaking about corporate identity, it is crucial to mention business owners. These people will also consider MonsterONE to be their accomplice. Do they have a web resource and its design seems to be a little bit outdated? In this case, they can look through the assortment of website templates and choose something brand-new.
Bloggers will be ready to download many assets from the section with stock media. In addition to this, they can decorate their social media profiles, thanks to assets for posts and stories.

Finally, there is a category with high-quality graphics for illustrators and graphic illustrators. Using them, saving time and energy on different projects should not be a problem.

Does MonsterONE Stand Out From the Crowd of Other Subscription Services?
There are some peculiarities that make this subscription draw more attention than others.
First of all, it gives a chance to experience unlimited downloads. In other words, you are free to download all the desired items without any limits. After this, you can post final online projects on an unlimited number of domains. Just imagine this volume of sites with which you can provide your clients.

Then, we cannot keep silent about its technical support. The team works 24/7 and makes sure there is no question left unanswered. It is possible to get in touch with experts using different channels.

Furthermore, MonsterONE cooperates with different related companies to provide its subscribers with the best services. As an example, you will be ready to use a multi-functional Draftium Tool for free. For one year, it will be possible to review your sites effortlessly. You can also pay attention to offers from Crello, SE Ranking, and DepositPhotos. Keep in mind that the number of special deals and offers from partners will grow.
If you want to download some products not included in MonsterONE, you will get a 35% discount on them.
Speaking about assets, it is essential to say that the subscription includes all the best-selling items from the TemplateMonster Marketplace. The team chooses all the ready-made solutions carefully. It does everything in its power to find the most highly-evaluated tools that have been already downloaded many times.

Since TemplateMonster Marketplace has a massive number of authors, the assortment of MonsterONE grows regularly.
Does someone say "authors"? When it comes to them, it is impossible not to speak about ways to earn money with a subscription. Creating your unique ready-made solutions means having a chance to sell them on the marketplace. Every sale will bring you a decent commission. Another way to boost earnings is to join the MonsterONE Affiliate Program. It allows earning a 30% commission from every new client referred to the subscription. You will also get such advantages as a personal manager, affiliate dashboard, and useful promotional tools.

How Much It Cost to Be a Member of MonsterONE?
Before we start speaking about paid plans, it is crucial to focus on those who have a tight budget. Fortunately, the subscription makes sure everyone can try downloading some items. A free plan provides users with such popular instruments as:
resumes;
certificates;
backgrounds;
illustrations;
social media templates;
presentation templates;
HTML and CMS templates;
WordPress themes;
and others.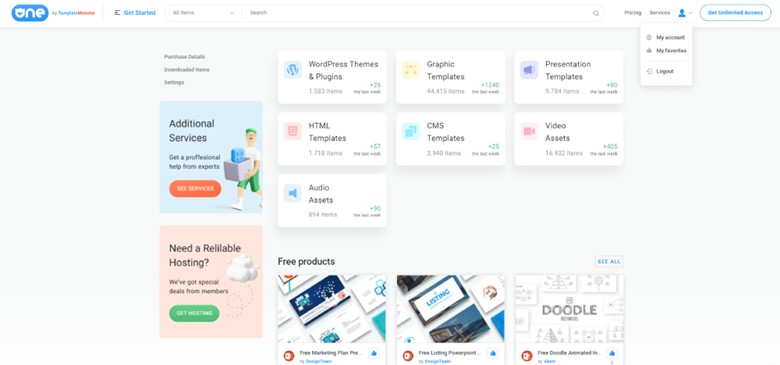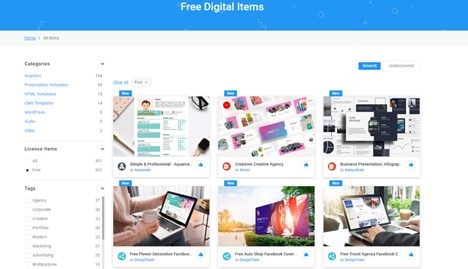 We have also gathered all the necessary info about paid plans in the table presented below.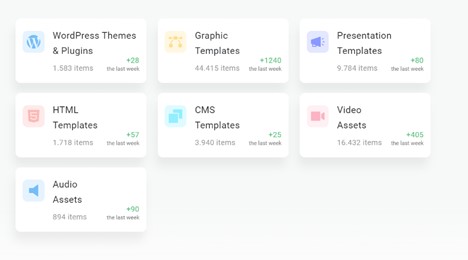 | | | |
| --- | --- | --- |
| Creative $82 | All-in-One $179 | All-in-One (Lifetime) $599 |
| Graphic and design assets | WordPress and CMS themes | WordPress and CMS themes |
| Presentation templates | eCommerce themes | eCommerce themes |
| Video and audio assets | Plugins | Plugins |
| Unlimited projects | Graphic and design assets | Graphic and design assets |
| One-year technical support | Presentation templates | Presentation templates |
| | Video and audio assets | Video and audio assets |
| | Unlimited projects | Unlimited projects |
| | One-year technical support | One-year technical support |
| | | Unlimited lifetime access |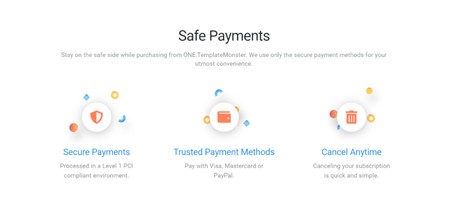 What to Download from Monster Here and Now?
Honey Font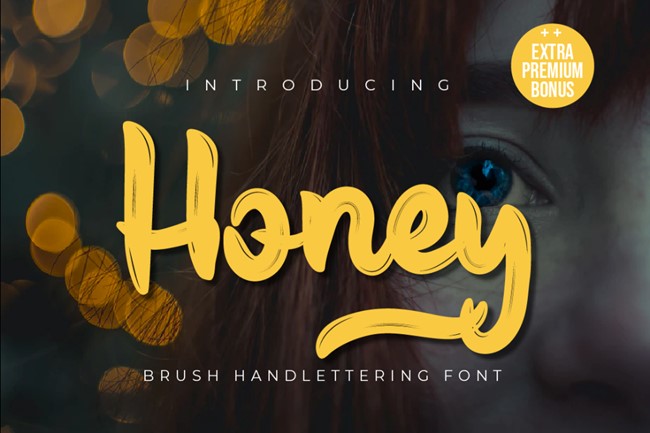 This elegant and remarkable font will definitely meet the taste of many users. It enables adding a joyful touch to your designs with texts. In our opinion, it will be suitable for some creative purposes. Here are some main features to keep in mind.
Main Features:
PUA encoded;
access to glyphs and swatches;
suitable for branding and advertising.
Download for Free in MonsterONE
13000+ Mega Big Bundle Iconset template Icon Set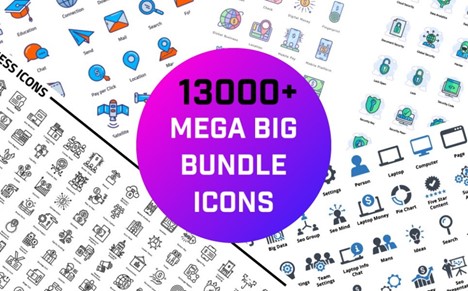 Are you looking for an impressive icon set that includes thousands of assets? In this case, this massive package with fully-vector AI and EPS files will meet your satisfaction. There are different categories of icons made for different niches and purposes. These are available in eye-catching colors.
Main Features:
web business, security, and SEO marketing icons;
web design icons;
outline icons.
Download for Free in MonsterONE
750 Business Management Icon Set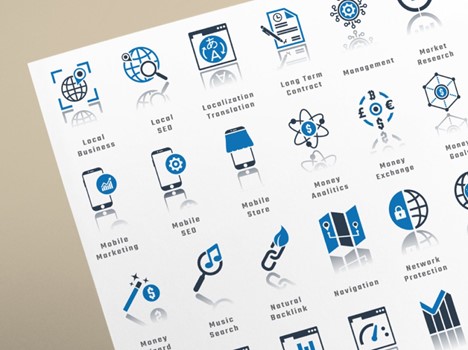 It is another icon set that, in our opinion, deserves your attention. Perhaps, it has fewer icons than the previous variant. However, all of them are professionally-looking and memorable. They are available in different formats (AI, EPS, SVG, and PNG).
Main Features:
three styles included;
fully-vector objects;
fully-customizable nature.
Download for Free in MonsterONE
Catcalling Script Font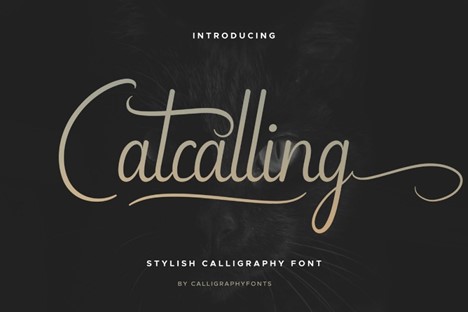 Catcalling is a classic calligraphy script font. It has a luxurious and sophisticated style that will be suitable for a wide variety of projects. As an example, it is a great idea to use it for branding, flyers, and brochures. You can also take advantage of it for other spheres like weddings, events, makeup, and others.
Main Features:
OTF file;
TTF file;
tested on PC & MAC.
Download for Free in MonsterONE
10000 Business Icon Set
Another package with business icons will gladden you with 10000 choices for different goals. Together with them, it will be effortless to catch more attention. They are available in 11 color versions. Moreover, these are fully-vector AI and EPS files.
Main Features:
SVG files;
PNG files;
high-quality icons.
Download for Free in MonsterONE
A Few Words in Conclusion
As you can understand, MonsterONE is a worthy example of subscription services. Even though we have mentioned web design and development many times, it is suitable for experts in other spheres. Marketers, graphic designers, illustrators, bloggers, and business owners can also turn to the subscription. The assortment is huge, and the team makes sure to increase the number of items. These days, you are free to download website templates, plugins, presentation templates, graphics (including fonts for website), stock media, and others. Each of them comes with technical support that will help you in some tricky situations. We hope that this small overview was helpful. Thanks for reading!