What should you do, if the file with the Adobe Photoshop Creative Cloud graphic project stops opening? Users think that Adobe will save Photoshop for a project, that took many days and hours to work on because the cost of subscribing to Adobe Creative Cloud is prohibitive. However, they will be very disappointed: the function of repairing corrupted files in Adobe Photoshop CC appeared recently, and the quality of its work is very mediocre.


How to Repair a corrupted Photoshop File
What should you do if Adobe Photoshop Creative Cloud was unable to repair the graphic project after data corruption in the .PSD file? The official Adobe Photoshop forum gives two answers on how to recover a Photoshop project:
Use special repair programs
Use special online repair services


Tools for Recovering .PSD Files
There are at least a dozen special programs for repairing Photoshop graphics. These tools are designed for Mac OS and/or Windows. All these tools cost money; the price ranges from $27 to $300 depending on the type of license. Since all these programs have only one goal: repairing a damage .PSD file, their design and functionality are very similar. However, how do you choose the correct application you need to solve the problem that appeared and save your data in a .PSD file? Everything is straightforward: all these tools provide either a DEMO version or have a trial period (which is rare). So, download the DEMO version of each program, install and try it on the damaged file that needs to be repaired. Evaluate and compare the results obtained by different applications. Next, make the final choice and purchase a license for the best tool.
The most reasonable, understandable, and affordable price is on Recovery Toolbox for Photoshop https://photoshop.recoverytoolbox.com/.
Recover PSD Files with Recovery Toolbox for Photoshop
Repairing a project after it becomes a corrupted .PSD file with Recovery Toolbox for Photoshop uses a simple step-by-step wizard, where the user takes a minimum of actions at each step.The number of steps is also minimal, and it would be even better if the program had only one button, "Repair Photoshop file» and nothing more. However, this is impossible, and a couple of more actions are required. Even in this case, everything is effortless and well-defined:
Download, install and run Recovery Toolbox for Photoshop
Select the corrupted file on the first page of the tool
Select the layers you want to save.
Select the name of the new file to save.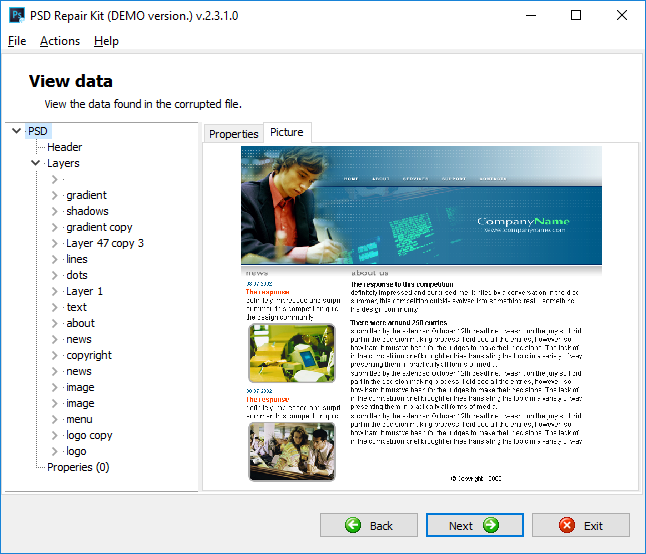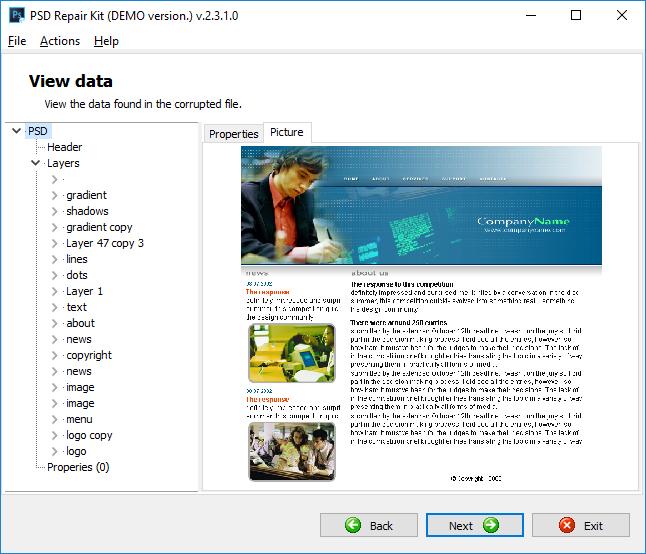 Notes:
By default, all layers are selected for saving.
You cannot save the repair data to the old file.
Upon completion, open the save repaired PSD file in Photoshop directly from the Recovery Toolbox for Photoshop. To do this, click on the Show result button on the last page of the program.
It seems that repairing a Photoshop file is extremely simple and straightforward, even if you are not a computer genius. A DEMO file opened in Adobe Photoshop Creative Cloud, contains some dots; this is a distinctive "noise," that is added to the DEMO version of the program, which is done to provide the user with maximum information about whether the tool can or cannot repair the damaged Adobe Photoshop CC file.
If you are satisfied with the quality of the repair, you can purchase the Recovery Toolbox for Photoshop and activate it. The license cost starts at $27, which is even less than the price of a monthly subscription to Adobe Creative Cloud. There will be no "noise" in the repaired file after the repair in the full version of Recovery Toolbox for Photoshop
The advantage of Recovery Toolbox for Photoshop for the Photoshop program compared to other tools is the ability to save repaired data by layers; this means you can select the desired layer or several layers in the program and save only them, which will allow:
Exclude saving layers in which data conflicts with Photoshop
Save only essential data and quickly continue work on the project
PSD Repair in Mac OS, Android, iOS
Recovery Toolbox for Photoshop is designed for Window only. Everyone knows that Adobe Photoshop is present on all platforms: Windows, Mac, Android, iOS. A universal solution for everyone is an online service: https://photoshop.recoverytoolbox.com/online/; this is the online version of Recovery Toolbox for Photoshop for everyone. It is even more convenient and more straightforward than the Windows PC version. There is no need to download, install, try something, and the like. To repair the .PSD file in a Mac (или Android, iOS), you need to take even fewer actions:
Specify a damaged Photoshop .PSD file
Enter email
Enter captcha from the picture
Click Next
Download DEMO .PSD file
Pay repair
Download a fully repaired file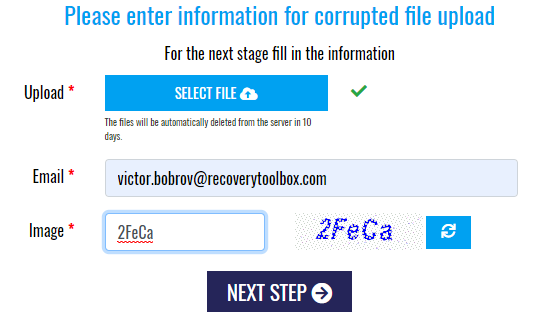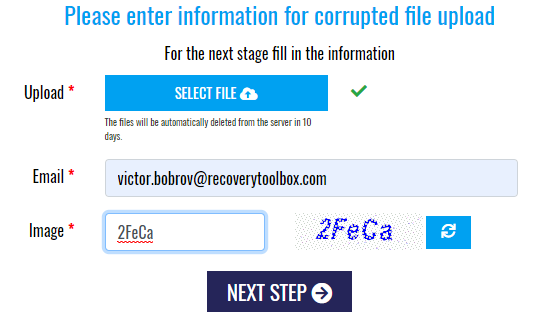 Many will reasonably ask: why enter your email? The answer is simple: even if you accidentally close the browser during the repair process or the repair process was delayed, a link to the repaired file will still come to your email. Then you can easily continue the whole process.
To repair a file using the online service requires a minimum of action and time. The service is more comparable with the incredibly simple Recovery Toolbox for Photoshop for the Photoshop program. Besides, it's cheaper: only $10 per file.
Useful Tips
It is helpful to set the autosave feature to prevent damage to your Adobe Photoshop Creative Cloud project. Your project will be kept after you work with them regularly. You will not even notice it. When there is any problem with the project, you merely open the latest saved version of the .PSD file. Then continue to work without fear of losing the work done in the last 10-15-30-60 minutes, depending on the settings you made.
Settings autosave function:
In the main menu, select "Edit."
Next, select "Settings."
Then select "File Processing."
In the form, check the box "Automatically save information about repair every."
Select a value, preferably more than 15 minutes, as a large project can last a long time.
After such installations, the project will be saved entirely to disk in a file with a name containing the ending "-Recovered.PSD."


Now if Adobe Photoshop Creative Cloud is suspended and after all subsequent actions, the .PSD file does not open, then open the autosaved file and continue. Data loss will be negligible.
Data corruption problems frequently occur when working with new types of objects and data in Photoshop CC, for example, smart-objects. Most likely, the implementation of the new functionality was not well tested for compatibility with various types of objects, layers, and transformations.
Another Good Tip
Do not leave your projects open in Adobe Photoshop CC when you leave work. After the computer enters sleep mode, exiting sleep mode may be incorrect. As a result, very often, Photoshop files then stop opening completely.