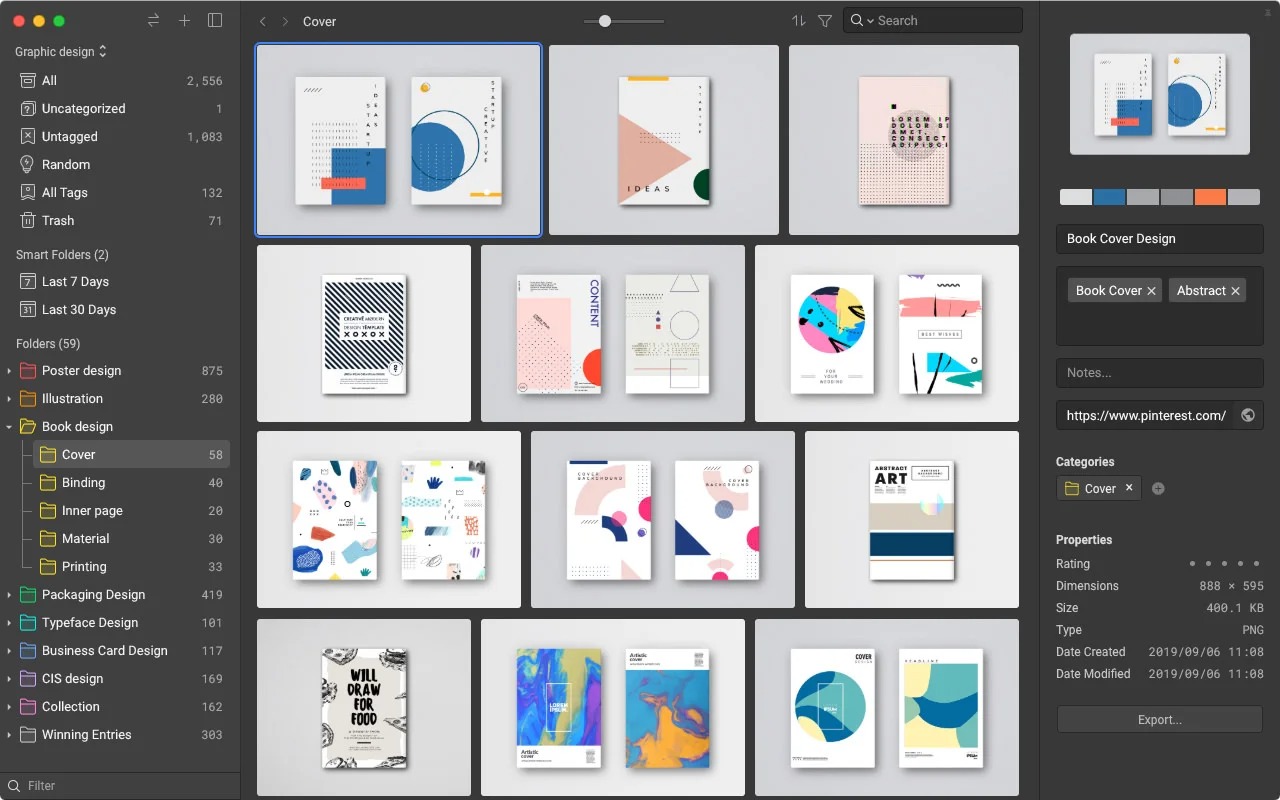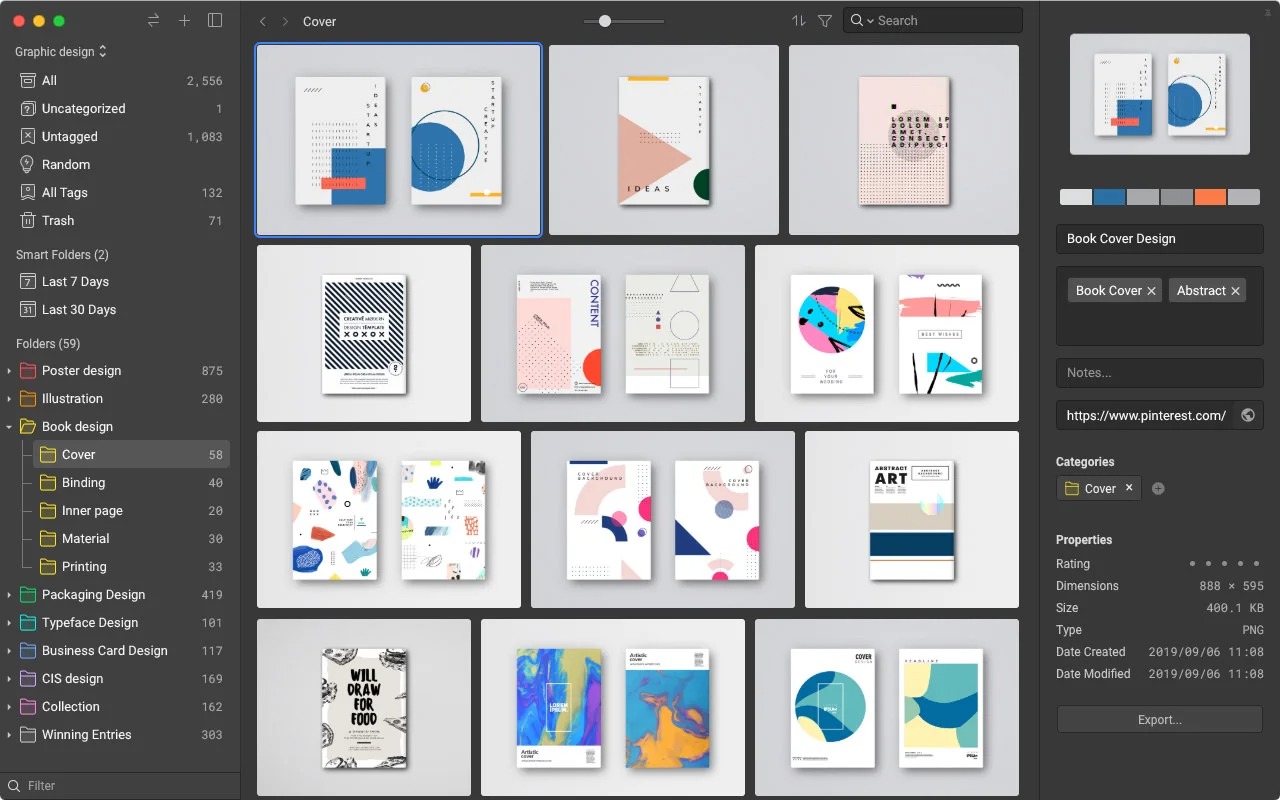 As a designer, your work doesn't start when you put down that pen or mouse to sketch something. At the other end of the project spectrum, it doesn't finish when you send the logo to print or push your website to production.
No, it starts when you think about the project and start collecting inspiration, and it ends once all the project phases are organized and the final results are archived properly. This part of the work shouldn't be overlooked, as it can get quite time-consuming, especially if you lack the necessary organization.
The issues you will face looking for inspiration
If you are not well-organized, collecting images for inspiration can become a nightmare quite quickly. As usual, having the right tools for the job really helps to perform it better. In this case, a tool like Eagle can prevent the following from happening:
Difficulties to collect images from websites
Lack of asset organization efficiency
A hard time finding assets that you collected
As you can see, the inspiration and archive phase of your projects can quickly become a huge source of time spent unproductively. This is why you must organize and get the best tool for the job.
What is Eagle?
Eagle is a productivity tool focused on collecting, managing, and searching for design assets. Thousands of images? Hundreds of categories? Eagle solves it all with efficiency and style. It is available on Windows and macOS.
Eagle is available in most design scenarios and will help all kinds of designers to improve their workflow:
UI Designers will use it to collect or organize App/Web cases, managing any format of design assets for design purposes.
Graphic Designers need it to collect, categorize inspiration and illustration, organizing any format of design file(For example PSD, Ai) for design purposes.
Interior Designers want Eagle to collect, and categorize design projects and materials. Showcase the decoration style and reference to the client the way you do.
Game Art Designers become users to collect and categorize all animation/scenes/characters… Build an inspiration library and make the drawing easier.
Motion Designers collect their favorite storyboard/motions/rendering, organizing any visual styling and cases.
3D artists preview obj files directly with Eagle. There's no need to download other 3D viewers.
In short, anyone working with images on a computer and looking to increase their productivity should give a try to Eagle, as it will surely improve their efficiency and time management.
The best features
Eagle is loaded with tons of features designed to make your life easier, it starts with all the more traditional organizational tools, such as hierarchical folders or tag management, but quickly turns much more useful with the smart folders, that find and organize your files by your search criteria, or the ability to rate and annotate your images.
The productivity part becomes much more interesting with the batch processing capabilities, as well as the auto-tagging features. Eagle even allows you to identify duplicates, which is an amazing feature. Privacy is not forgotten either, as you can protect files or folders with a password.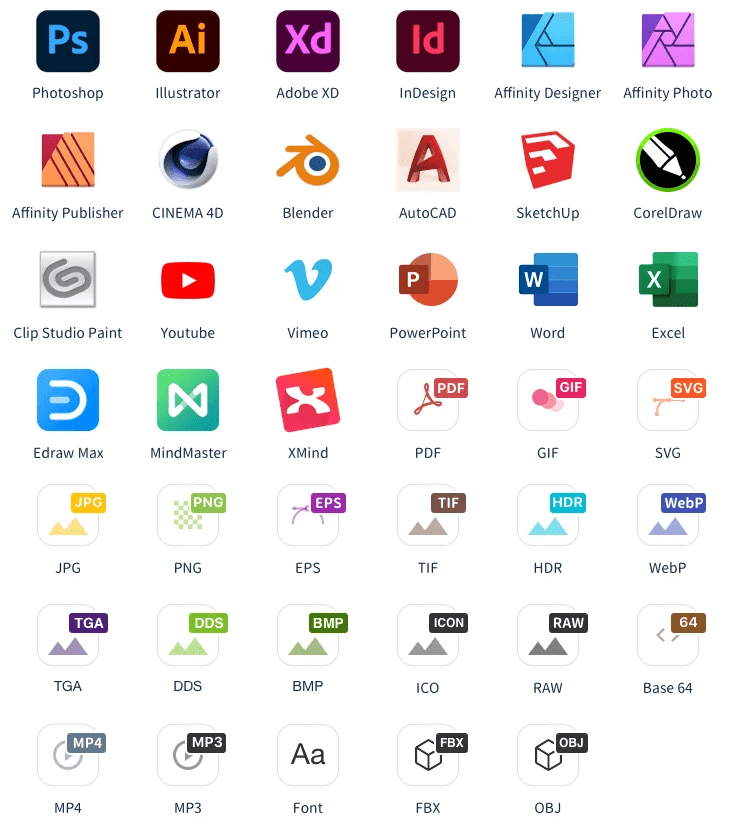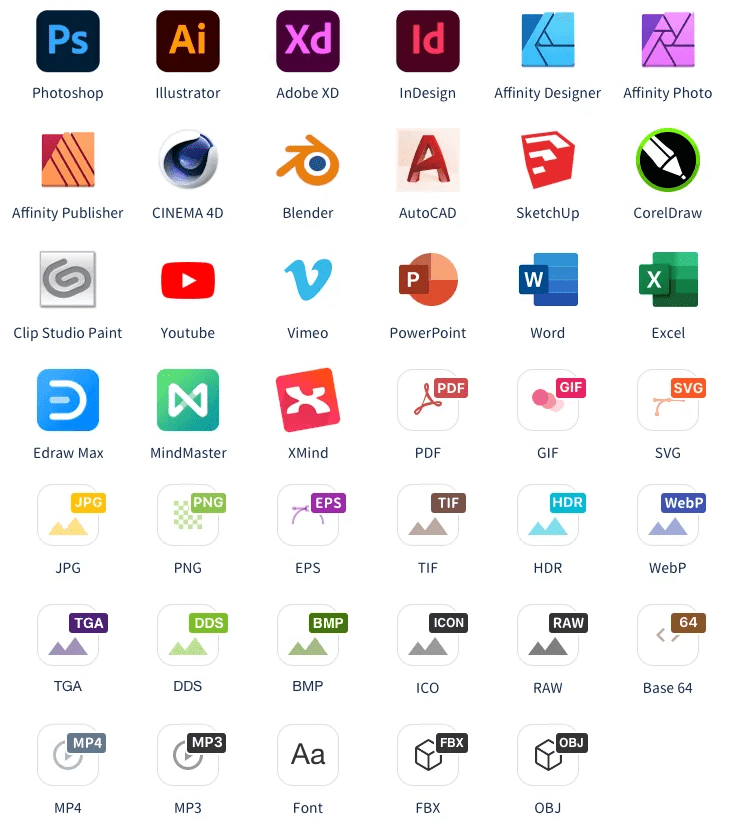 Another strong point of Eagle is the ability to work with any type of file. Of course, you can classify any of the Adobe formats or regular image formats, but you can also work with videos, audio, or fonts. For all these file types, browsing and previewing become much quicker and more user-friendly. Their recent "Marcador web" feature lets you visually collect favorite websites and browse directly in Eagle. For videos from various platforms, you can collect and preview them directly in the software, try doing that in any other way.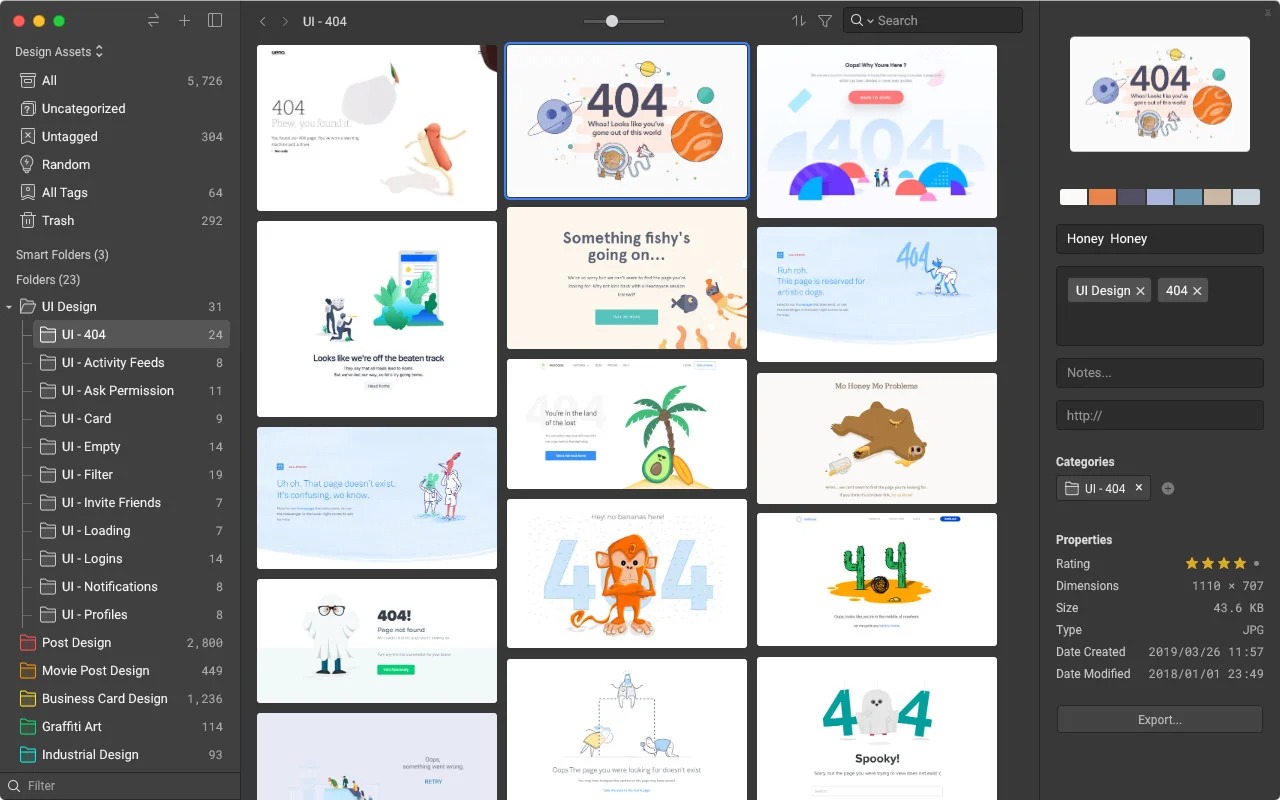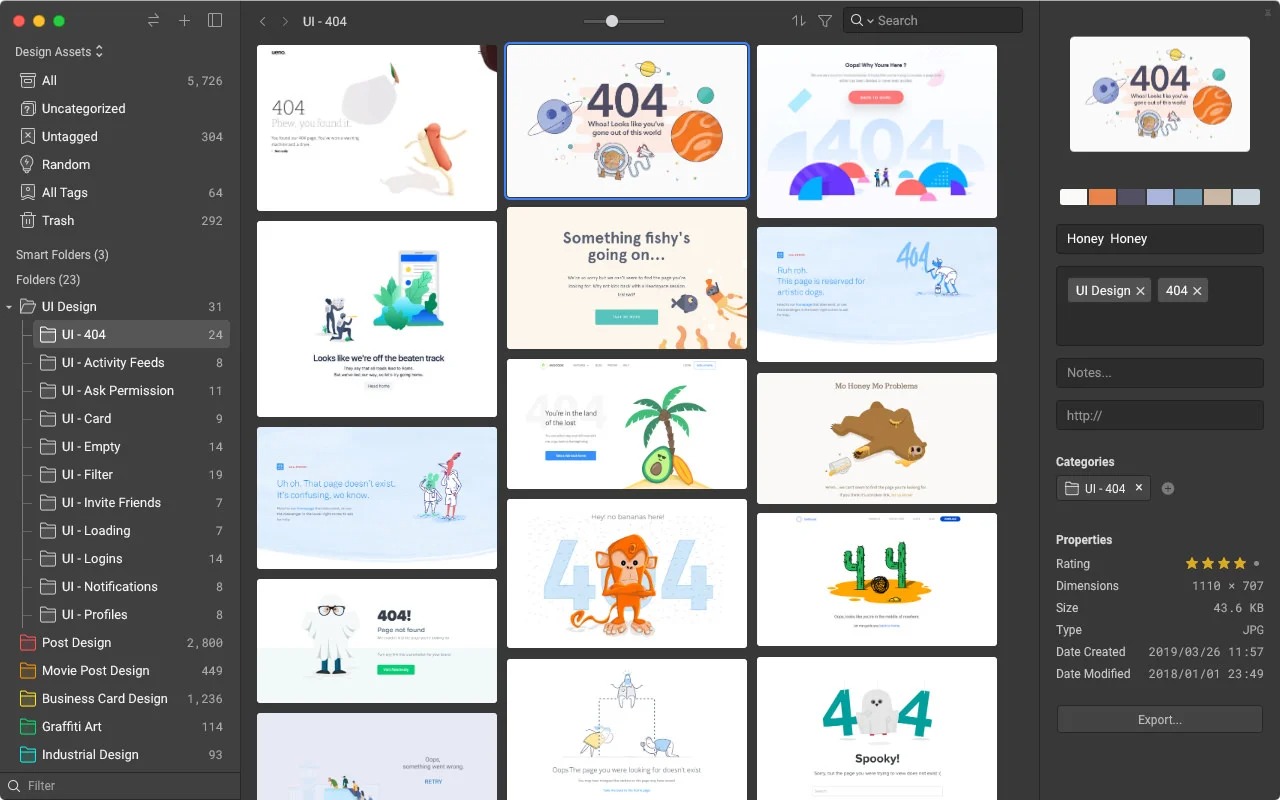 A browser extension for better data collection
For even better productivity, Eagle offers a browser extension that can be installed on every major browser. It gives you the tools to collect many images at lightning speed with a simple drag and drop, as well as powerful website capture tools. You will not be limited in your downloads and, even better, the Eagle extension will automatically convert the images you capture to the high-resolution version.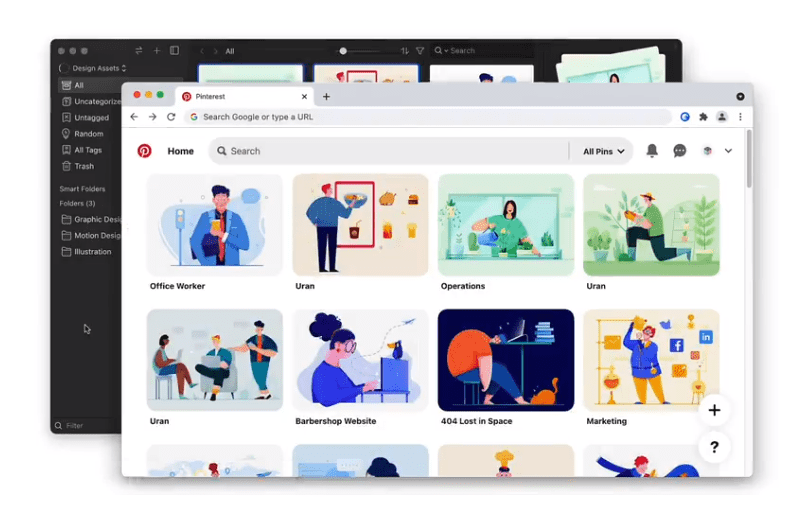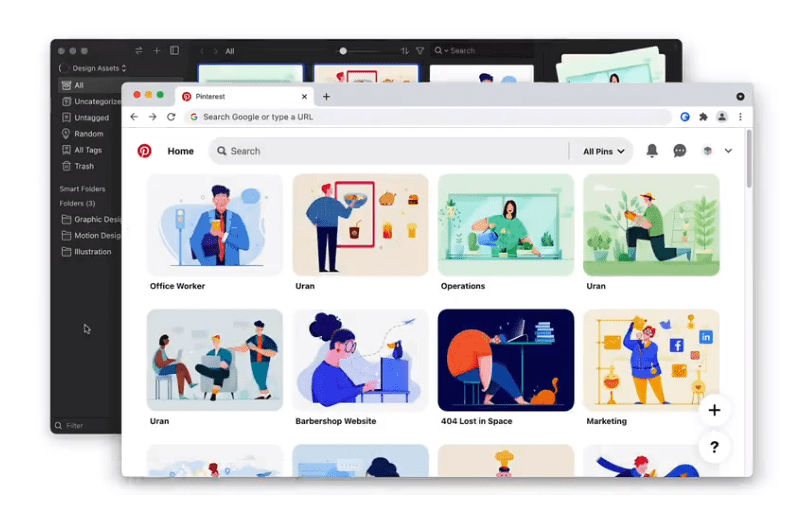 Ready to try it?
Did what you just read resonate with you? Then you should absolutely give Eagle a try. If you are not convinced yet, take a look at the video presentation below.