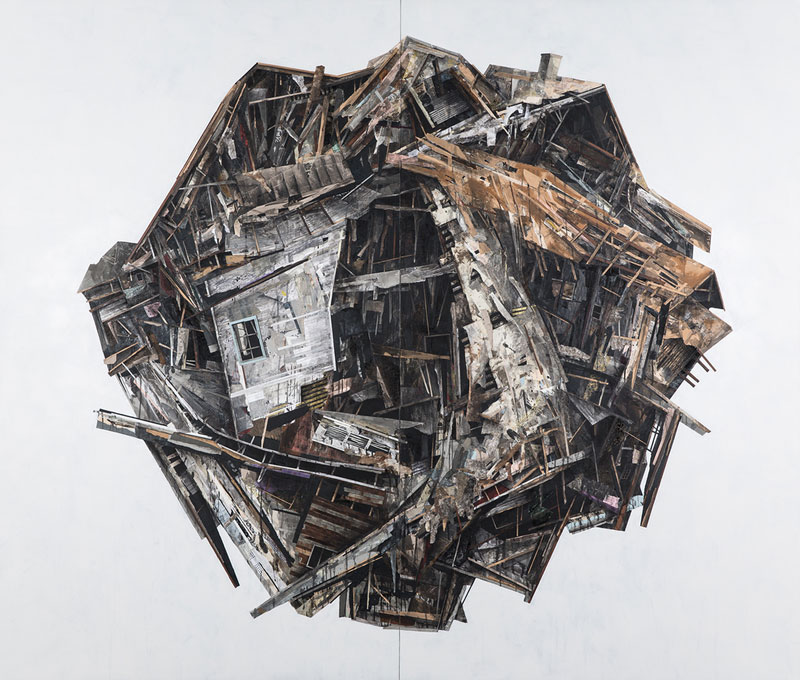 Seth Clark is a graphic designer currently based in Pittsburgh. He still works as a print designer, but it's his collage work that really caught our attention. Clark discovered this craft while earning his BFA in graphic design at the Rhode Island School of Design.
Art has now become the center of Clark's activity, he creates large format collages that feature deteriorating architecture that takes new forms. Playing with the textures and shapes of old building parts, he recreates impossible structures that come straight out of some artistic slum.
His work has been featured in numerous galleries throughout the USA, he was also often featured in magazines and awarded for his work.