2018 is finally here and design is hotter and more complex than ever. To make it through the ever-changing jungle of pixels, vectors, stock images and what not, we handpicked the top graphic design resources that you'll need this year to save time, optimize your work and improve your design quality. Whether you're just starting out or a veteran pixel champion, all these resources are a must-have in your design toolbox for this year and forever.
1. Design Resource & Templates: PIKBEST
Introduce: Pikbest is a high-quality design templates platform. Pikbest provides millions of editable and printable templates like PSD files, Posters, Presentation, Sound Effects and Video for commercial use. Using templates from Pikbest you can create the most impressive designs and bring your ideas to life.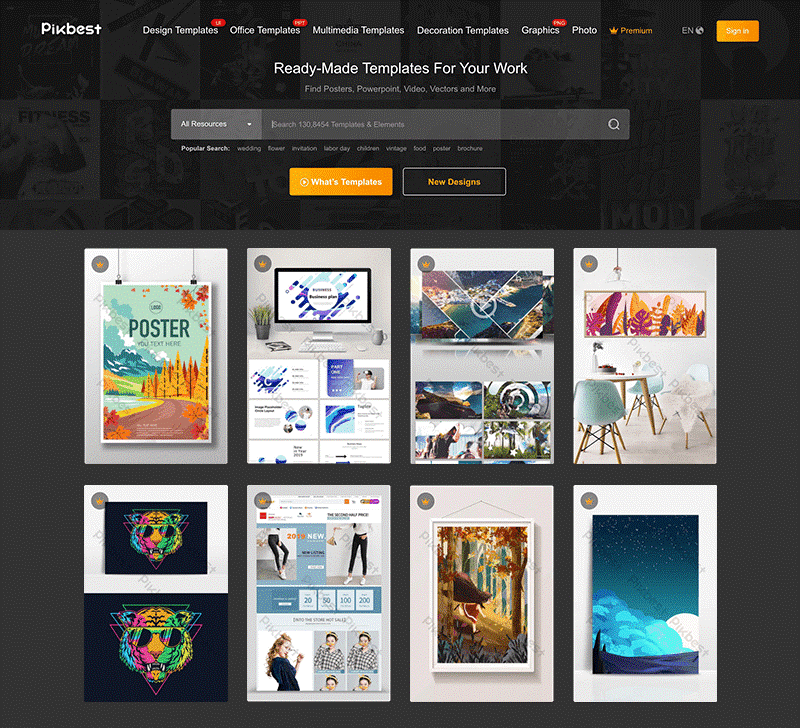 The hottest site dedicated to vector graphics has got it all: well over 20,000 PNG & SVG items, free vectors for the casual user, premium content for seasoned designers, and if you're in a hurry or lacking inspiration, you can take up their online editor and choose among hundreds of ready-to-edit designs. Still can't find what you need? Ask them to make a custom design specially for you! They're big on skylines, silhouettes and cartoons, and have a wide range of exclusive trendy designs you won't find anywhere else. While their content is affordable and cost-efficient, they also offer free download options depending on the use you'll give the design.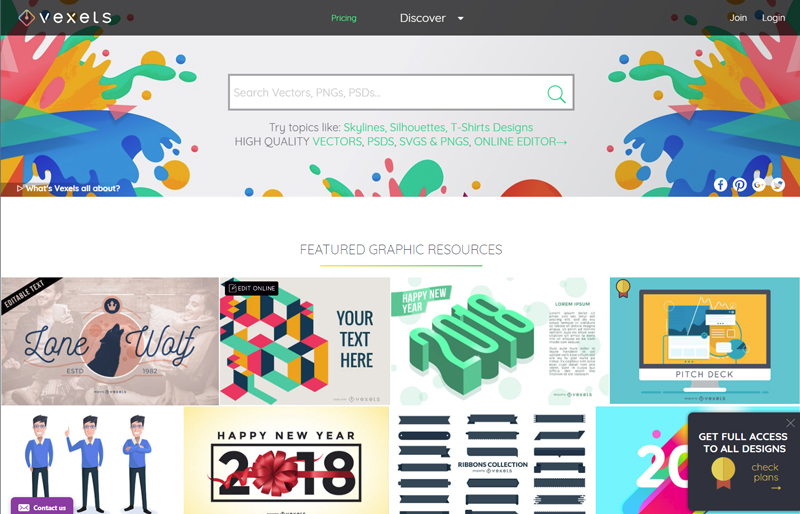 3. Best free stock photos: Pexels
Whatever your project is, Pexels is a must when it comes to high quality free stock photography. Self-proclaimed as the website that gathers "the best free stock photos in one place", they add five photos per day, all of them are creative common 0 (can be used without attribution) and ready for commercial use.
4. Inspiration: Niice
Niice is a design inspiration hub meant for teams. What started as a carefully curated inspiration site is now a team-focused platform for creative discussion where team members can gather up, share and discuss creative ideas. They make it really easy to share visual boards and get all members on the same page. If you're a lone wolf, you can find awesome inspiration for yourself.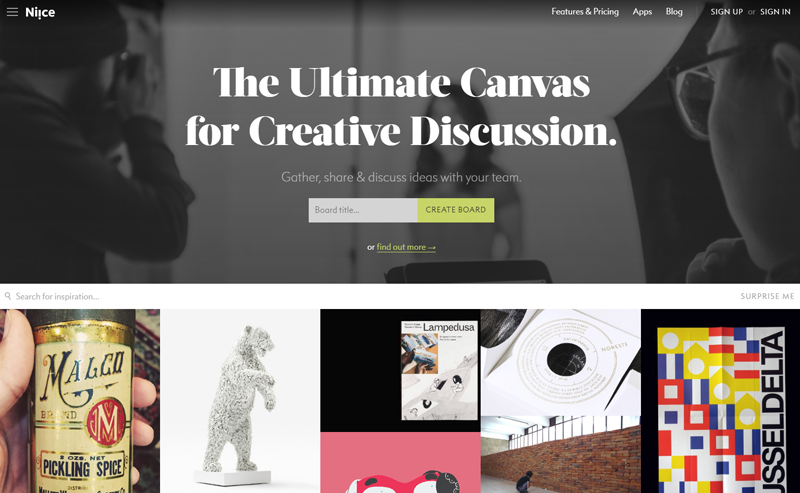 5. Browser extensions: Piktab
If you are a Chrome user and haven't heard about Piktab, you're in for a treat. A handy extension, Piktab allows you to discover free graphic resources every time you open a new tab. Finding awesome free content can't get any easier than this. It gathers content from the top design sites out there, and you can customize your experience any way you want.
With a modern interface, high quality icons, and affordable prices, Noun Project is a globally-powered icon factory that hosts over a million designs from artists and designers from all over the world. If budget is too restrictive, you can pay with attribution. You are guaranteed to find anything here.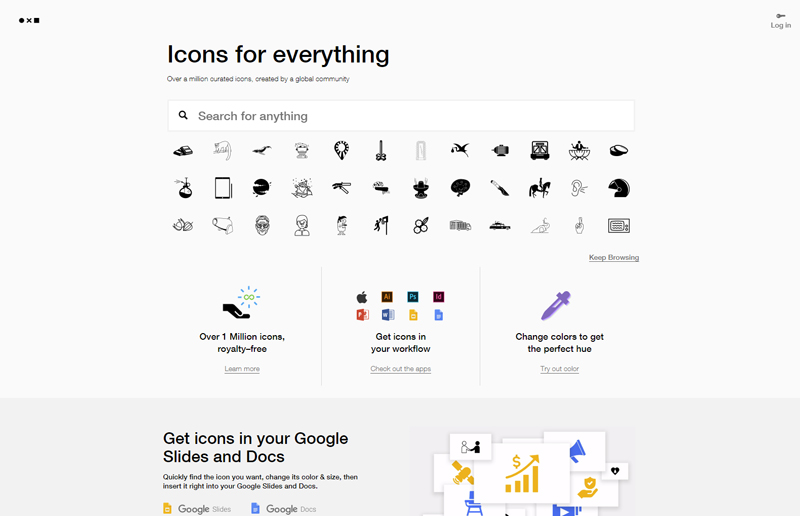 Keeping up with the latest design trends and news can be mind-numbing, as there are plenty of options to pick from, but we found DesignTAXI as a daily hub of informative and engaging design-related content where you can find pretty much anything, from film, art and graphic design news all the way to fashion and product design.
When it comes to finding top quality free editable graphics, look no further than Pixeden. Armed with free web graphics, background graphics, textures, PSD mockups and tons of more features, they make any graphic designer's life easier when it's time to present a project or show your client how awesome your design looks on various formats
Arguably the ruler of all font sites, FontSquirrel is everything we look for: free and 100% ready for commercial use. If by "free" you think "low quality", think again. The hottest and trendiest fonts are there for the taking. Did we mention all their fonts are handpicked? That means you'll surely get a great font regardless of your choice.
10. Design Tutorials: Skillshare
Skillshare is a heaven-sent for anyone who's eager to either learn new skills or improve their craft from the best in the biz. With over 18,000 design classes available (and counting), this is by and large one of the most resourceful sites you'll ever come across with.