Good things are easy to get addicted to. And our Freebies are good indeed. And this is a good addiction to have too – looking for new and free ways to up your site's look. Once again we have a collection of free website elements that you can use to add that element of spunk or sombre to your site. You just might find what you have been looking for.
1. 50 Multipurpose Business Icons
A business website, needs non-intrusive and functional icons. To replace action words, minimalistic yet easily understandable icons keep the site clutter free. The reader stays engaged with what they've really come to your site for instead of being distracted by colorful, bulky icons. But, if we've designed or been part of designing anything, we know that simplicity doesn't come easy. Here's a pack of 50 free thin-line icons to make life a little simpler. From a $ sign to pie-chart and graph icons, this collection has it all.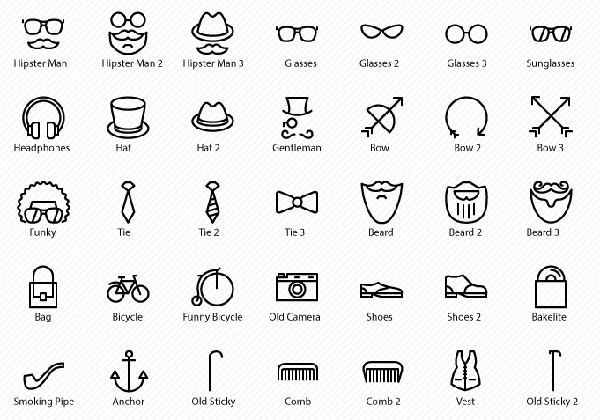 2. 5 Superlative UI Kits
Customizable shapes, widgets and badges are available a dime a dozen. What you need is a comprehensive kit of these elements that fit your niche. They ought to all belong to the same family and all that you want for your blog/site should be available at one place.
Check out this set UI kits. They have something for a fashion e-commerce site, a site that plays music, a kit for your food joint – be it a restaurant or an icecream parlor. Then, you also have a simple set of transparent and slick shapes and another one with thin frames that you can use within your site.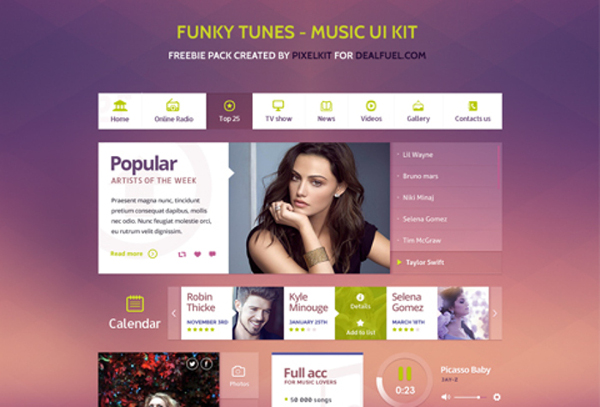 3. Royalty Free, Stylish Logo Set
If you were to pick the most frustrating decisions related to design in all your business requirements, arriving at the perfect logo must easily rank in the top 5, if not the most taxing one, even if it carries an element of excitement. If at all, this would be next only to deciding on a name for your business. Your business' logo – your identity, your brand, your road to your client's memory – has to be perfect. Here is a set of 6 logos to set the creative juices flowing.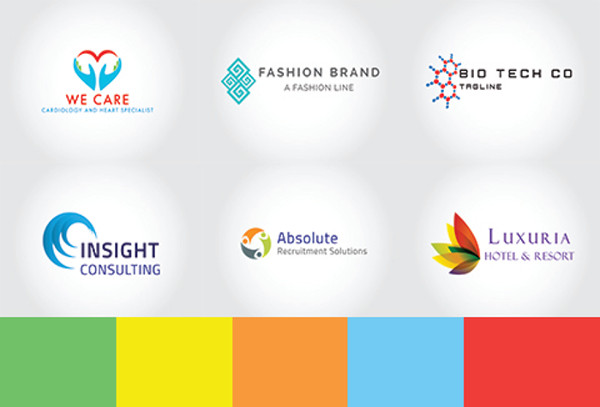 4. Cucina di Casa Responsive WordPress Template
With the hundreds of types of devices that your blog/site is accessed from, it is a testing nightmare to make sure it will look the way you want it across laptops, desktops, phones, tablets and what not of different shapes and sizes. With the advent of responsive templates in the past couple years, you are now allowed to overcome the fear of that nightmare.
Cucina di Casa Responsive WordPress Template is one of those templates that lets you breathe without formatting and testing headaches. At the same time it is smart, slick and provides for all the other elements a regular template would.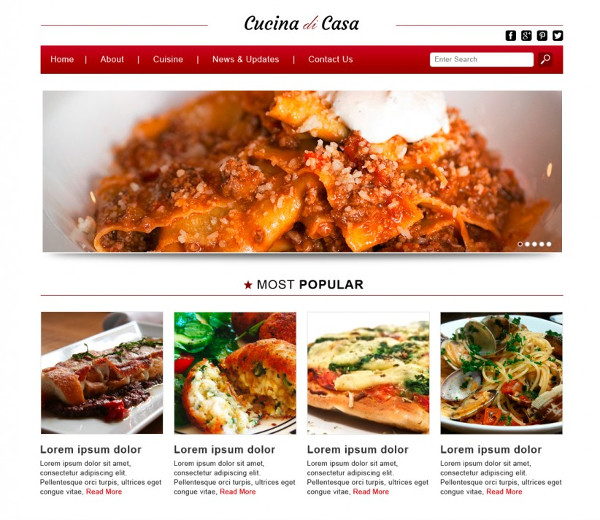 5. Awesome Pricing Tables and Banners
If you are selling your products online, every once in a while you will face a situation where you will need to compare products, their features and prices. Or you might need to highlight a certain product against others. This requires nice-looking tables with banners to attract the viewers attention.
Here is a nice array of tables and banners for you to pick from. The variety on offer is surely enough for at least one of them to resonate with you and the look and feel of your site.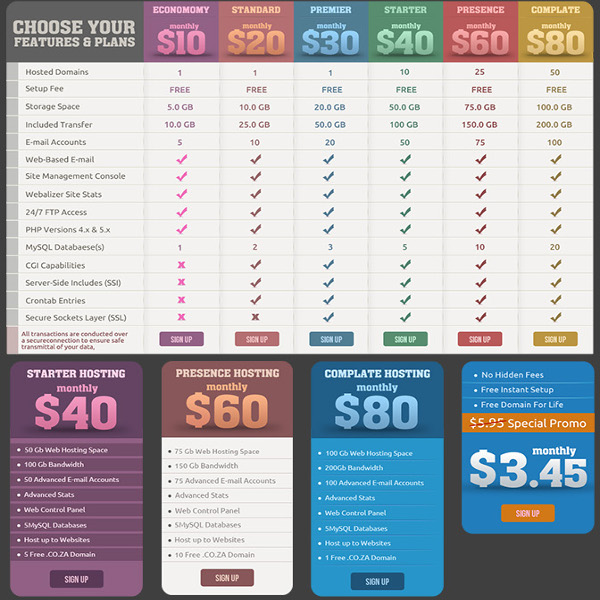 6. Modern Touch UI Kit
10 elements you need for your site. 20 choices to pick from for each of those elements. Some times, too much choice leaves more confusion than help you arrive at a decision. It is for times like this you need a comprehensive set of elements that you can plug and play – a UI kit of sorts. Sample this one which has calendars, sharing bars, galleries and more. What's more, it is slick and quick.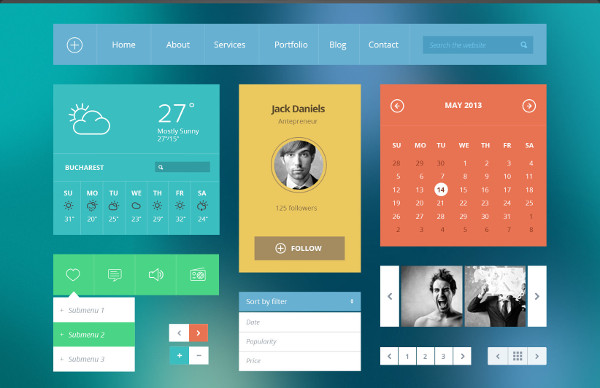 7. iPad Air Mockups
You have your project and you want to show images of it on an iPad. This can turn our to be either an expensive affair or a make-shift shabby do if an inexpensive professional is doing it. An easier way out is using mockups. Here are a set of iPad Air mockups made with just the purpose in mind. Give it a shot!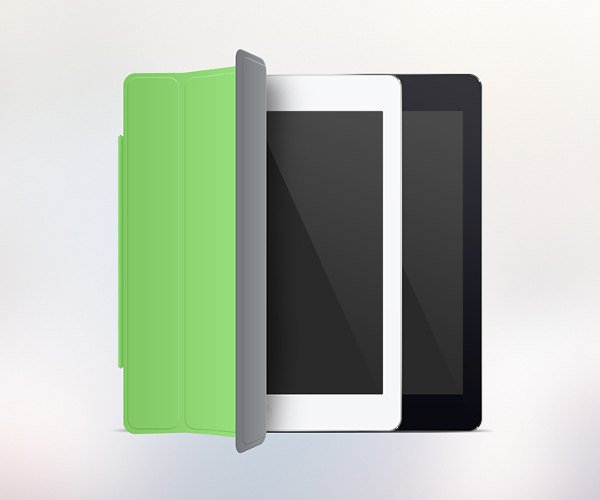 8. Heraldry Vector Images
Not every time you need a design element can you go looking for a professional designer or spend time over creating it yourself. It is always a good idea to keep a few elements handy to plug-in and run without fussing over the design.
These 24 victore images do exactly that. They are ready-to-use and have the 24 most common images you'd associate with nobility. That royal touch might be just the right patch for you to work from if your product can be related to something from that space. If you are creative enough though, you can find new ways to use these images, even if your product/business has nothing princely about it.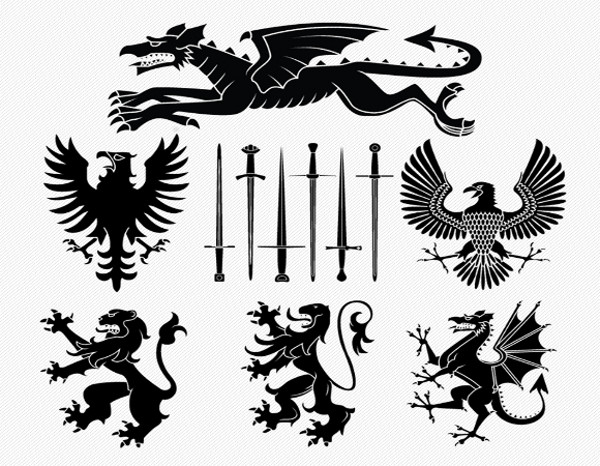 9. Colossus Responsive HTML5 Website Template
Every once in a while, you want to change the look of your blog – like you'd want a new phone or a new haircut or a new wardrobe. This comtemporary responsive HTML 5 template is smart and minimalistic. It has all the elements a website would need and is fuss-free, i.e. it is a no-frill and means business.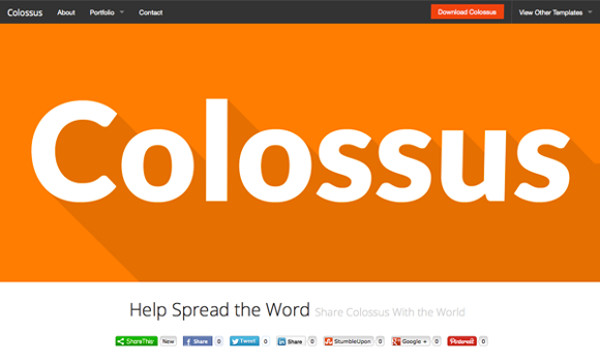 10. SlideShow Gallery Plugin for WordPress
Too much information to give to your visitors. Too little space. A gallery plugin can be just what the doctor ordered. Some of the plugins out there have a scroller to go from one image to another, some other have an option which allows you to link to particular posts/pages. Here is a plugin that brings them all together including a plain vanilla gallery slideshow. You can use this to use your media gallery in different ways or very easily change from one style to another.