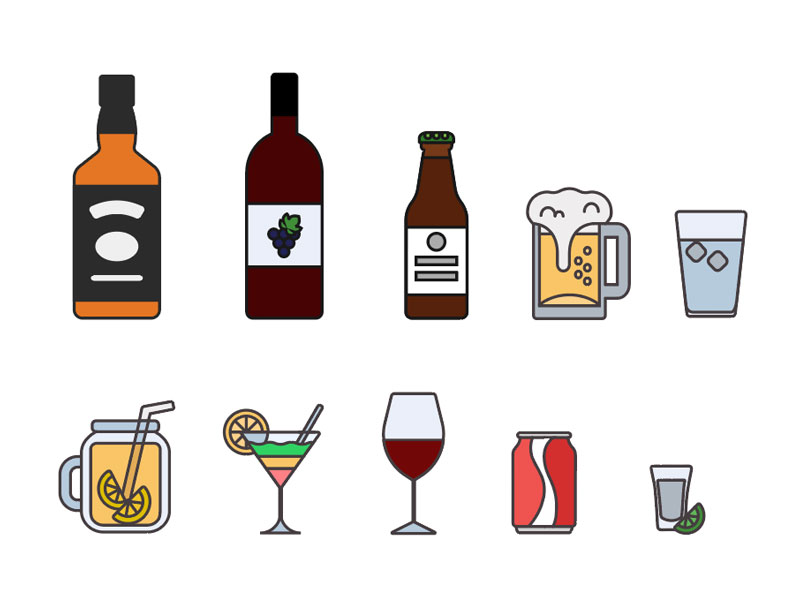 We are happy to release this great set of FREE vector icons of drinks. To download it, just subscribe to our blog using the form below or in the sidebar, then confirm your subscription. The download link will then be available in every blog update, until we change for another one, so this one will not be available for free anymore.
These drink icons are no longer free, but you can still subscribe and get some cool freebie, our vector bugs! The icons of drinks can be purchased from our website on this page.
This set includes all kinds of drinks, designed with a line-based icon style and a subtle color-scheme. You can use it for free in any personal or commercial project. Attribution is not mandatory, but welcomed.
If you are already a subscriber of Designer Daily, your download link should appear at the bottom of this blog post in your email.