Adobe Illustrator CS5 HTML5 Pack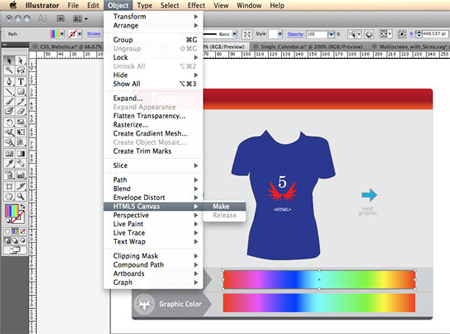 This is probably good news for the promotion of HTML5, Adobe just released a pack that provides initial support for HTML5 and CSS3. Among other things, it allows you to export named character styles as CSS, export artwork appearances as CSS, include selected Graphic Styles as CSS in SVG and more.
Get the pack on Adobe Labs.