Amazon Kindle redesign concept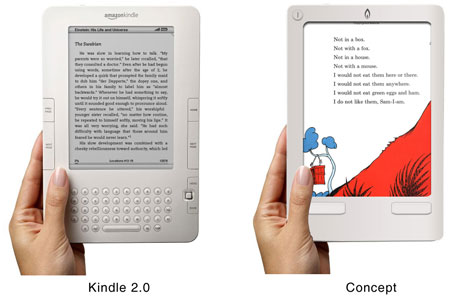 Gregory Raiz has published an interesting concept for a redesign of the Amazon Kindle. The Kindle has been redesigned recently, but it's still not satisfactory for Greg (and I assume for most designers).
In short, the screen gets bigger and the unnecessary stuff is removed. I'm not so sure about the coloured bright screen, but the overall idea is very good and seems to make reading easier, which is after all the main purpose of such a device.