Experimental logo for the MIT's Media Lab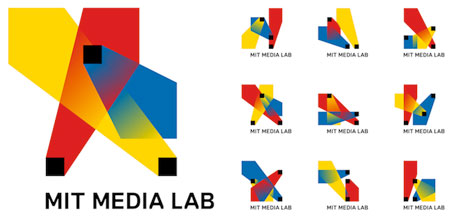 MIT is a place of research and experiments, so it's not too surprising that they opted for a geeky logo for their Media Lab. The form of the logo is dynamic, with 40'000 permutations possible, generated by an algorithm.
This logo was created by E Roon Kang and Richard The, and it's the first ever logo for the Media Lab. See more images and a video on Richard The's website.