Get your installation of WordPress for free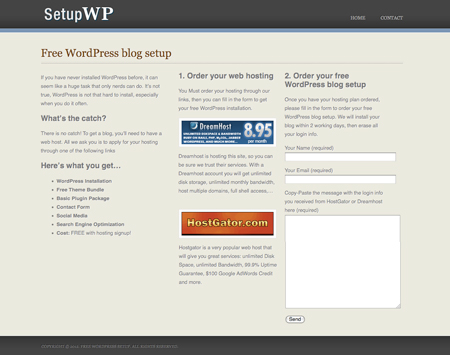 We are glad to share our latest website: Setup WP. The service gives you a free WordPress setup if you get your hosting from one of the site's partners.
The free service includes the installation of WordPress core, a package of must-have plugins and a package of themes. If you are looking to create your portfolio or blog with WordPress, this is the perfect solution for non-technical designers.
Are you planning to start a blog or a portfolio soon? Don't wait and order your free WordPress installation