Hondamentalism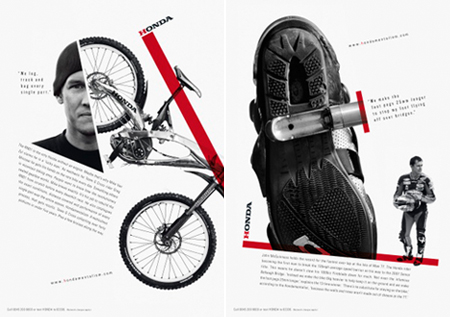 Somewhere in between russian constructivism and Bauhaus, these posters for Honda are really everything I like about typography.
Stunning posters. And further proof that a limited colour palette and lots of white space work beautifully.
I never knew Honda make bicycles (and I live in Japan!).

Very nice poster. My English is not so good, so I do not understandt it well, but it seems very good. Thanks

nice mix of pattern, scale and slice
Trackbacks
Sorry, the comment form is closed at this time.