Inkling by Wacom: a revolution in digital art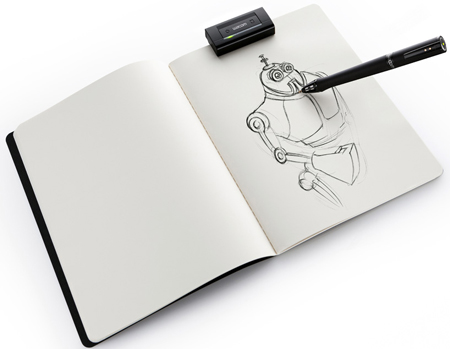 We see so much new tech products every day that we are usually hard to impress. In the case of Inkling by Wacom, I'm really stunned by what they just released. Inkling is a pen that lets you freely draw whatever you want on paper and registers it. The data collected can then be transferred on your computer and used in vector formats.
I've never been a user of graphic tablets, I never could get used to it, but this is a product I'll probably invest in. Make sure to check out the demo videos at the end of this post.
Buy it on Amazon