Interview on ShareBrain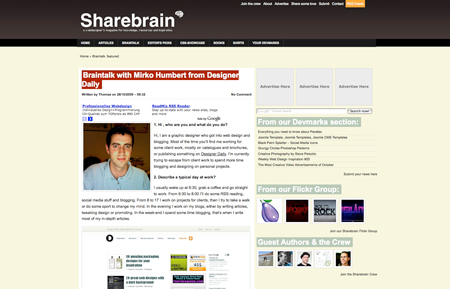 I've had the pleasure to answer Thomas Ulbricht's questions for the latest Braintalk on ShareBrain.
fantastic points, all are valid arguments, I wrote more in my last comment, but for some reason it reset the comment feild, I left you a bookmark.
Trackbacks
Sorry, the comment form is closed at this time.