Kindle Fire: Amazon's take on the iPad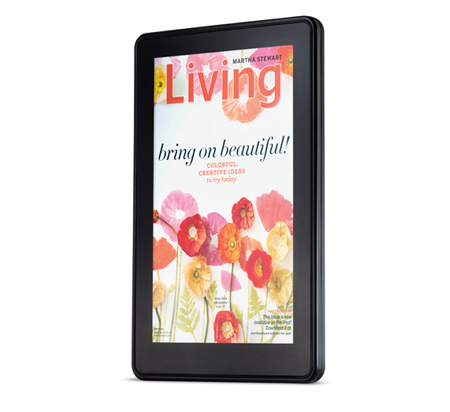 Amazon finally launched its long-awaited tablet, maybe the first serious competitor to the iPad. The tablet itself, named Kindle Fire, isn't really competing with the iPad. It is smaller and has less functionalities, but it does most things that you could expect from a tablet: read books, watch movies, browse the web, or play games. It is a bit smaller that Apple's tablet, but much, much cheaper. For only $199, you will be able to access the gigantic Amazon library and movie collection: 100'000 movies and TV shows at your fingertips.
The Kindle Fire was built on top of Android, but didn't mention it much, Amazon even created its own web browser. To learn more and eventually pre-order your tablet, check out the following video and the product page on Amazon
.