New design for the blog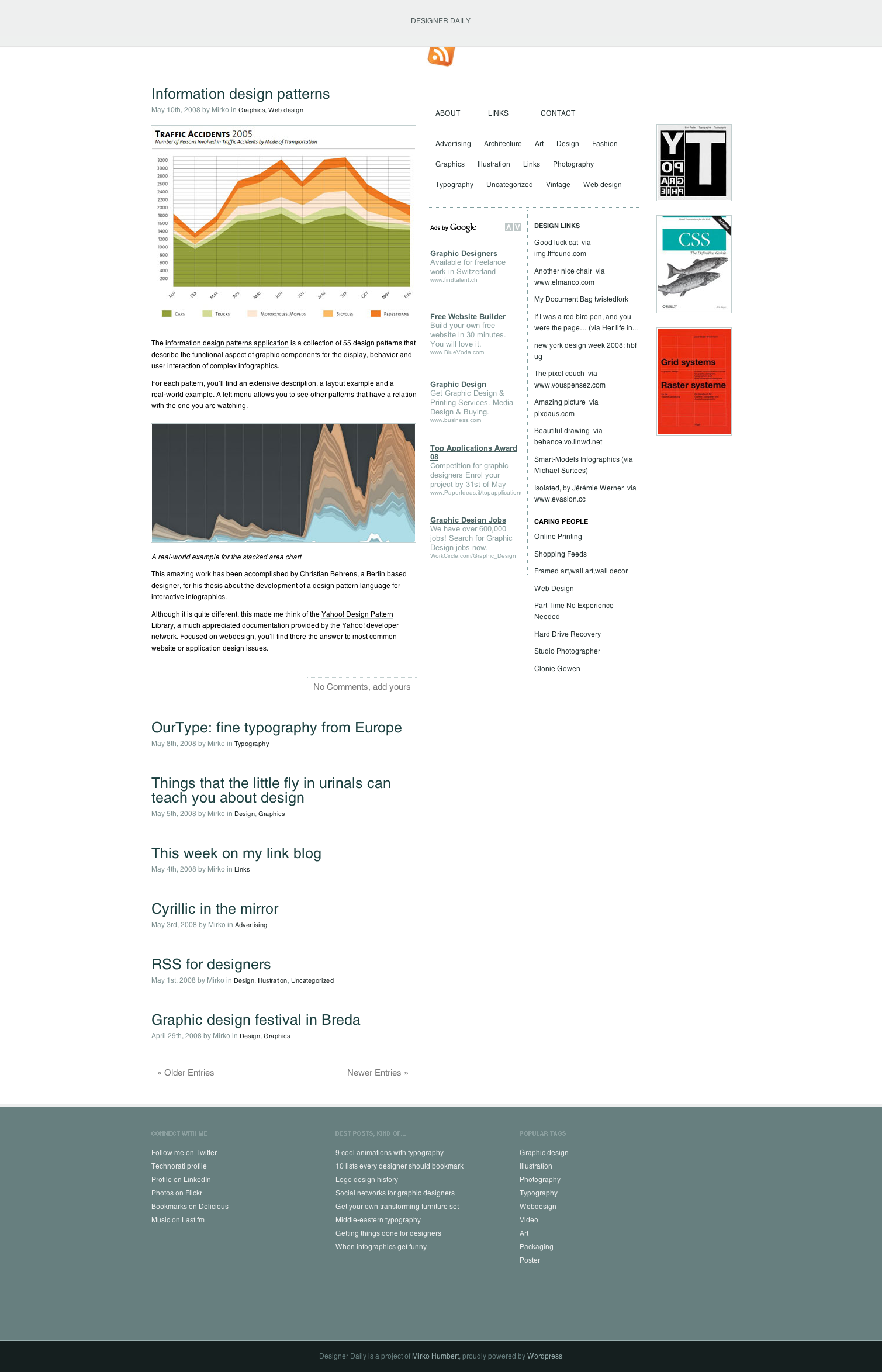 If you are reading this for a RSS reader, you can drop by to take a look at the new template for Designer Daily. Your comment are welcome of course.
With this new look, I tried to be more elegant, emphasize more on content, make the access to subscriptions easier, add a contact page as well as an about page (finally!). It still needs some fine tuning, but I think we are on the right tracks.