Pin Pres shelf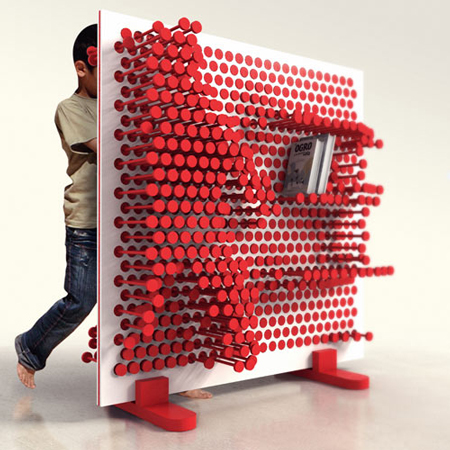 A creative shelf that adapts to the objects you put in it. Created by OOO My Design, via Design Milk.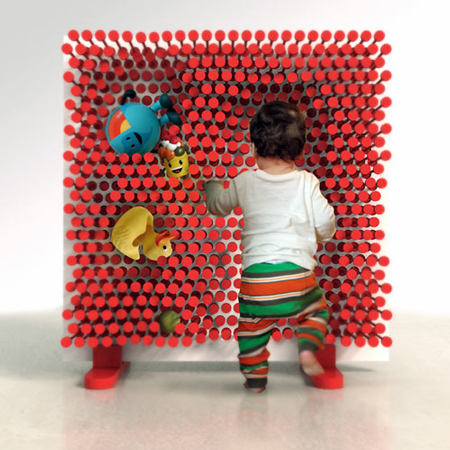 Very nice design, love the concept.

Amazing Idea – I love fluid pieces of furniture that can adapt to how you live. Although once you put things on that shelf I doubt you're going to move the pins around much:)

I am just thinking that, unless the sticks are all soft, it might be lots of chances that the baby/kid injures himself :S
Trackbacks
Sorry, the comment form is closed at this time.