South Korean road signs by Studio Dumbar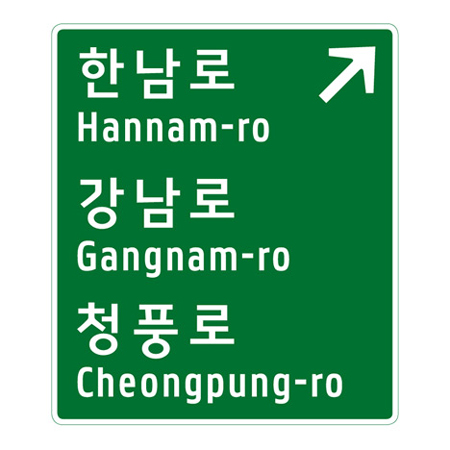 The national road sign system of Korea was redesigned by Dumbar, a Dutch studio with an office in Seoul. For that project, the typographer Pieter van Rosmalen created a typeface for the English translations. The font needed to be narrow to accomodate the long text, wide spacing was used to increase the readability.
I personnaly love the font, but I'm not so sure about the pictograms, and really don't like the arrows. I don't get some of the color conventions as well, why is the ski pictogram in a black box suddenly?
Via Dezeen.