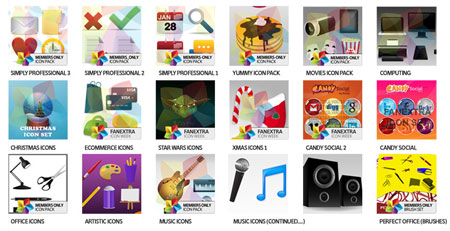 If you are looking to improve your Photoshop skills and access tons of great resources, here is your chance. Mighty Deals is offering a big discount on a one year PSDfan membership.
With already over 450 quality resources and counting, you"re getting hundreds of dollars of value, for a fraction of the price!
A single membership provides access to members" content from ALL of the FanExtra network of sites. Here"s a list of what you"ll get with your membership:
Over 140 Source files to accompany their huge collection of Photoshop tutorials.
Weekly members-only tutorials and articles.
144 high-res textures.
112 quality icons.
Members-only brush sets.
Members-only vector packs.
Regular discounts from design-related sites/services (these alone will save you more than your membership fee).