Here we go, beautiful letters and typefaces for your inspiration. No long introduction needed for that.
1. Pardon my French
Spectacular type design made of plants and moss. This wall art is just amazing and will impress anyone, it is enhanced with some backlights. A design by Vegetal Identity.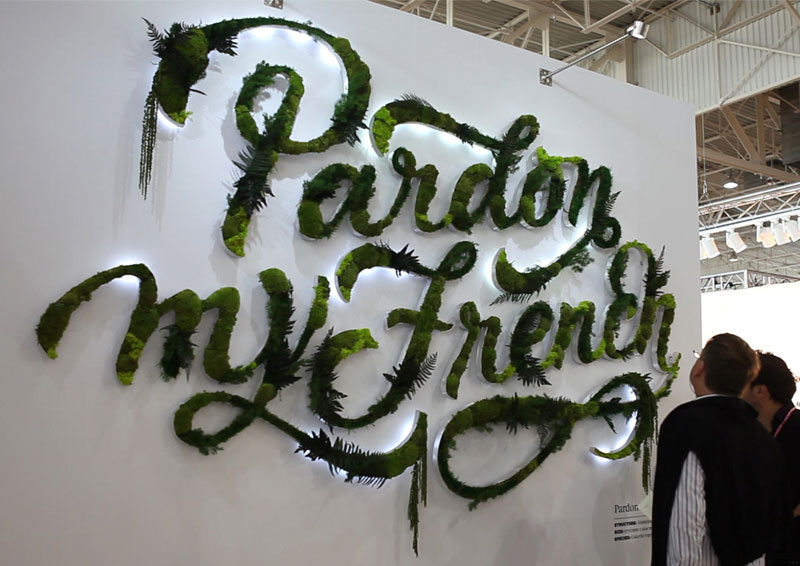 2. Arabic Square Logo
As Westerners, we are used to see Latin typefaces with squared features. It's interesting to see Arabic characters get the square treatment. Visually, it works very good, but I can't judge for the readability as I can't read Arabic. A great design by Egyptian designer Yahya Said.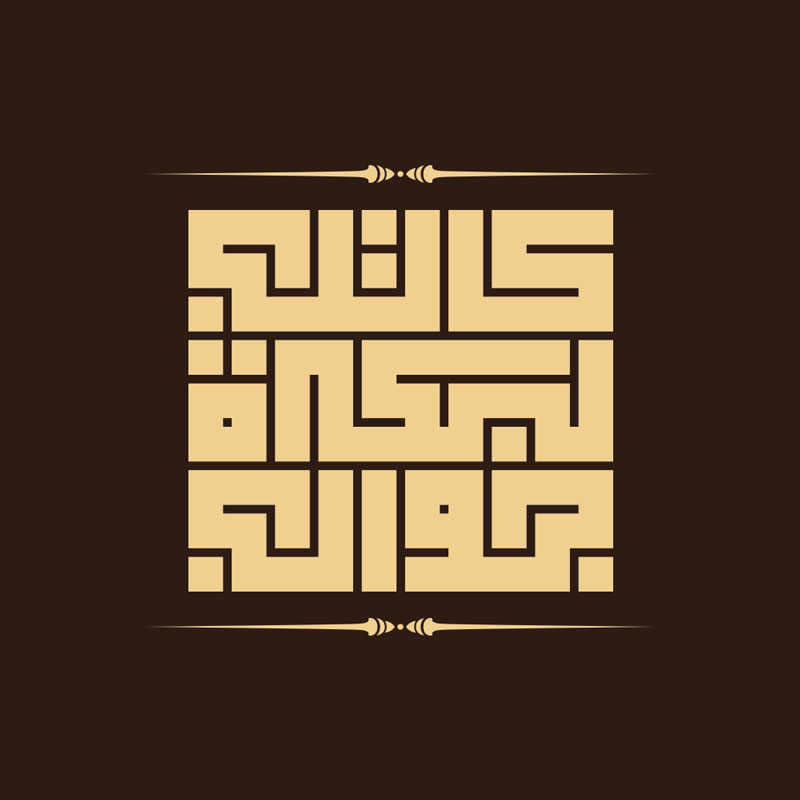 3. Metroscript
A lovely script typeface inspired by retro sport team logos and vintage fonts from the 1920s to the 1950s. It was designed by Alphabet Soup and is available on MyFonts.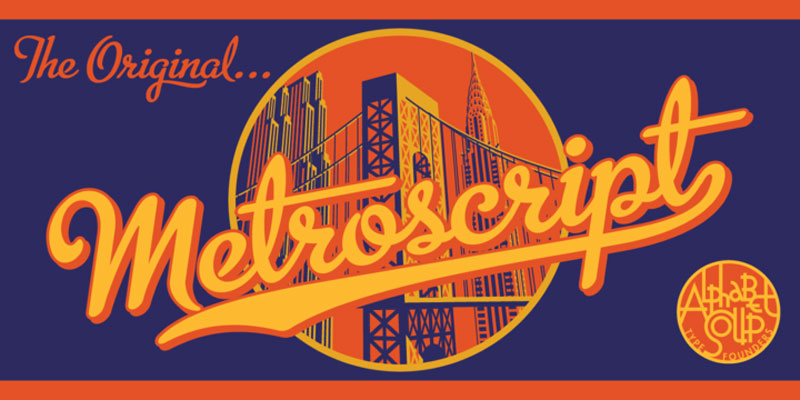 4. Ugmonk's seventh anniversary set
For its anniversary, Ugmonk is releasing a gorgeous t-shirt with an amazing packaging. It also comes with an amazing steel heptahedron. You probably will not get a chance to buy one as they are being sold so quick, but you can check out the set here.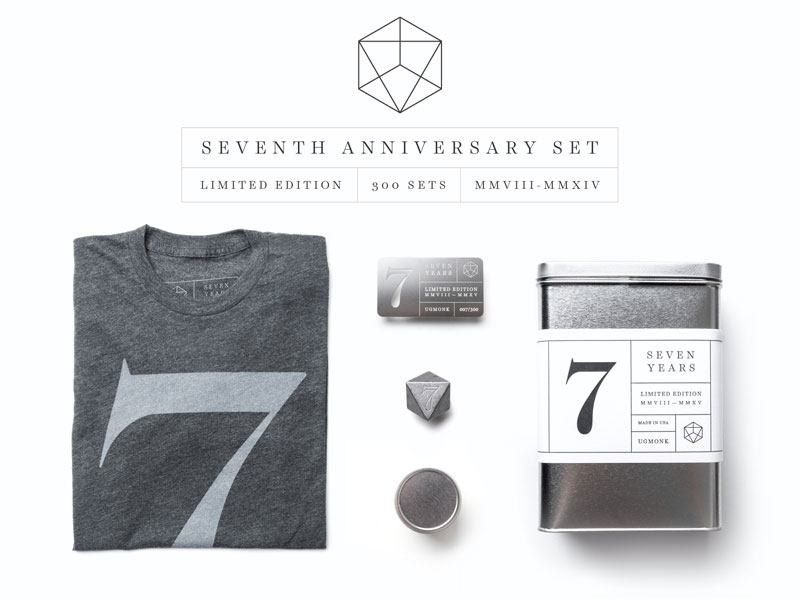 5. Interiors
A set of wireframe furnitures that look like letters. You have to admire the dedication needed to create all the letters of the alphabet. A cool experiment with real-life typography by Joel Wolter.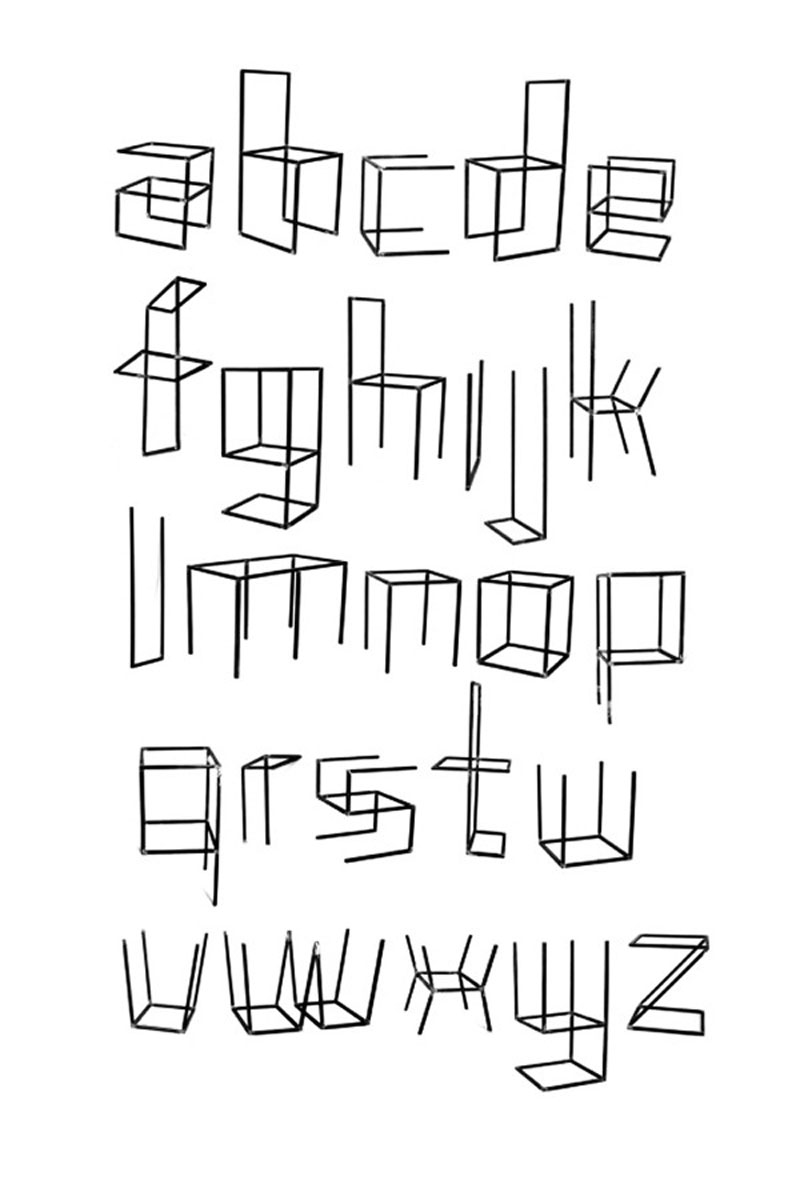 6. Calligraphy
I know envy is a sin, but I'm very jealous of good calligraphers' skills. In this case, I will leave this aside and just share my admiration for Polish artist Mateusz WLK Wolski's calligraphic skills.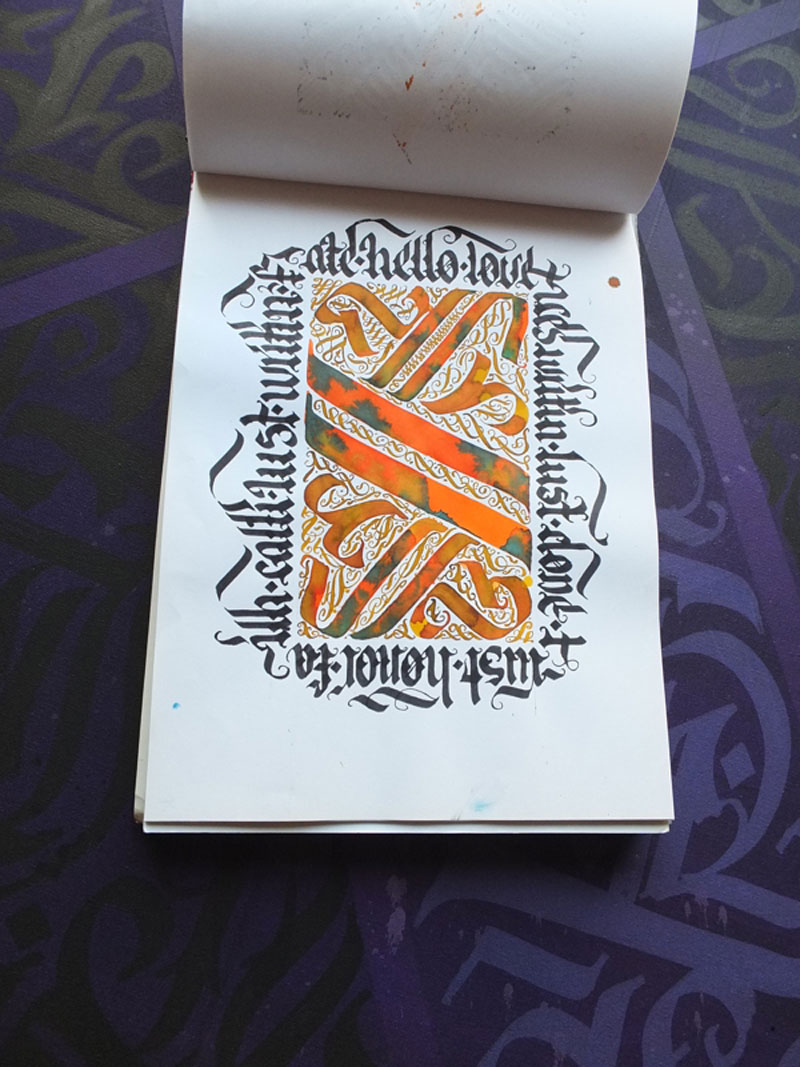 7. Darwin Office
A typeface named after the father of the theory of evolution. A simple sans-serif with elegant features that can be bought on MyFonts.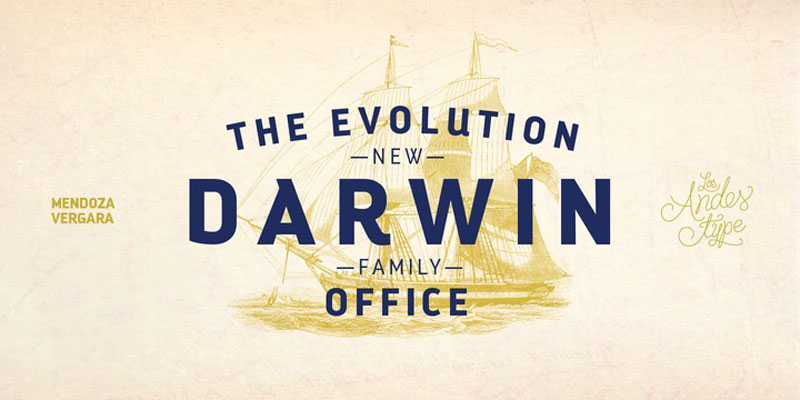 8. Poster
A gorgeous typographic poster in black and white. It was made for the cultural center of Südpol in Kriens, Switzerland.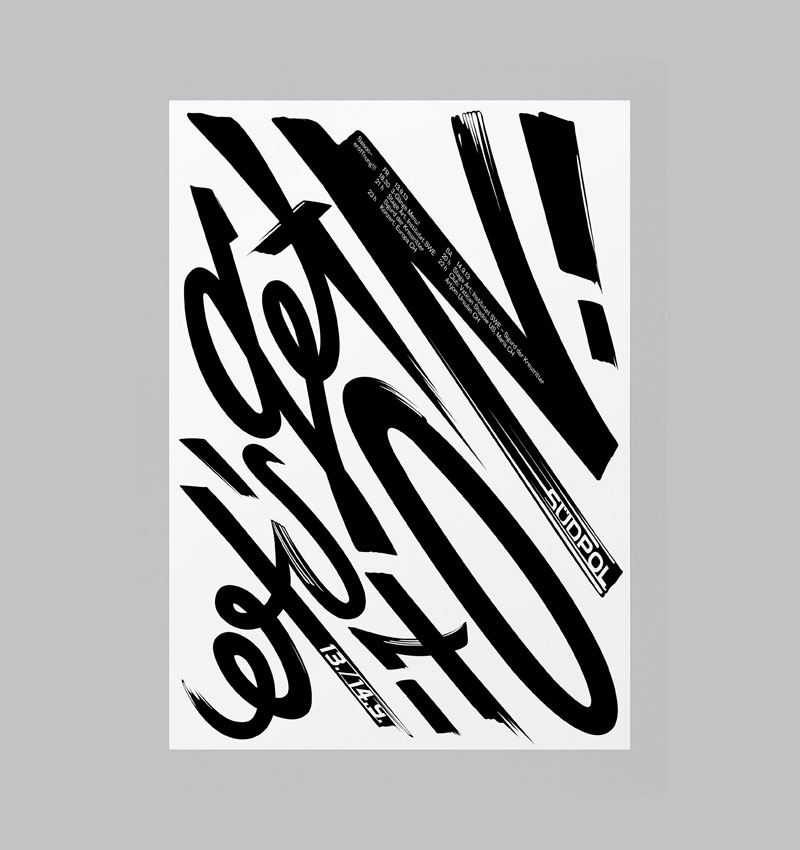 9. Gigantic mural
This typographic mural was made for the PanAm games by Ben Johnston, a talented Canadian designer. It is 130 feet long!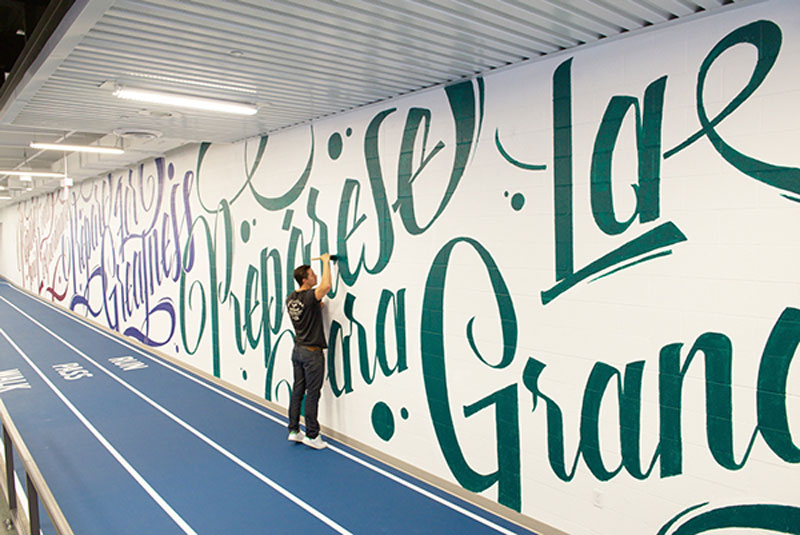 10. Blow it
On of the many promotional posters for Karol Gadzala, a Polish graphic designer. Check the whole series for more experimental type.