When we walk through the street, we pass through several street arts. Street arts started with names, letters and symbols but in today's scenario, it's more complex as artists started to explore the beauty of lettering with several typographies. Here are 10 cool examples of typographic street art.
1. Moss Lettering
This beautiful piece of street art is carved from sheets of moss which is designed by UK based artist Anna Garforth.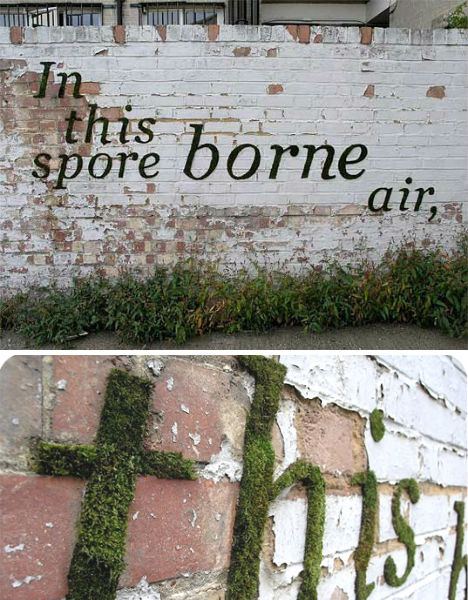 2. Calligraffiti
Instead of traditional form of tagging in street art, artist Greg Papagrigoriou takes a calligraphic and graffiti approach that left impeccable impression.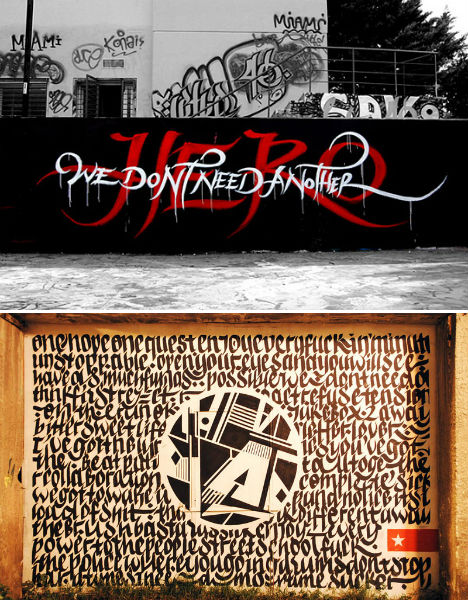 3. Wild at Heart Masking Tape Typography
This was another piece of art by Anna Garforth in rural Catalunya, northern Spain using masking tape and utilizing a wire fence as a grid.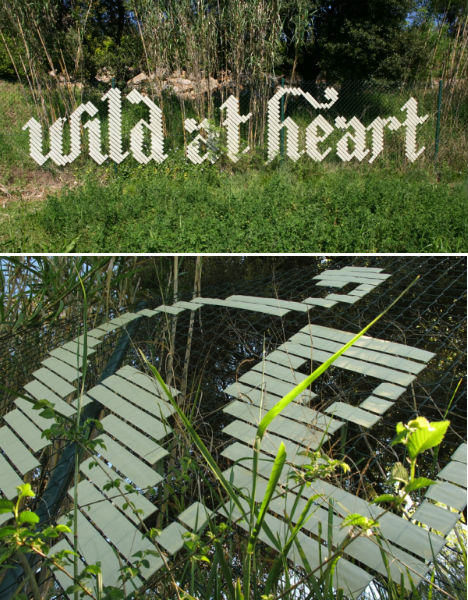 4. Billboard Typography
Robert Montgomery's thoughtful typographic art brings surprisingly poignant messages to urban spaces.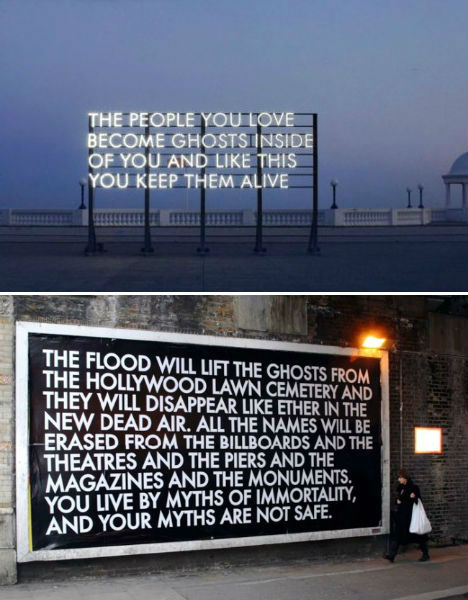 5. 'HELLO' 3D Text Installation
In this clever work by Dopludo Collective, three-dimensional shapes that stand up on their own in a parking lot reveal themselves to be a word when viewed from a certain angle.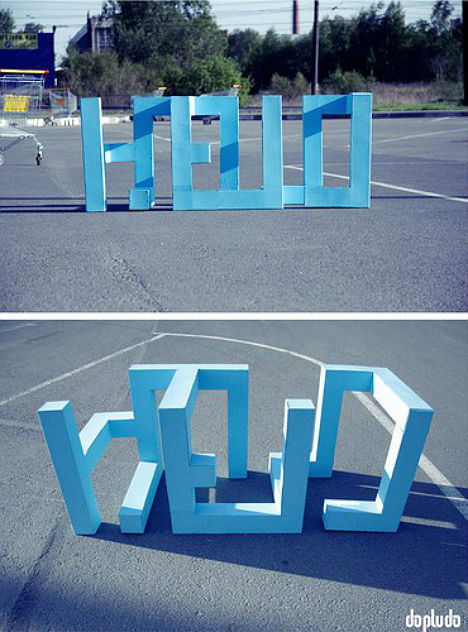 6. Bold Letters
Big, bold letters are artist Eine's M.O. Known for painting them on shutters all over the world, Eine expresses his love for letters in nearly all of his works, including those he does on canvas for gallery exhibits.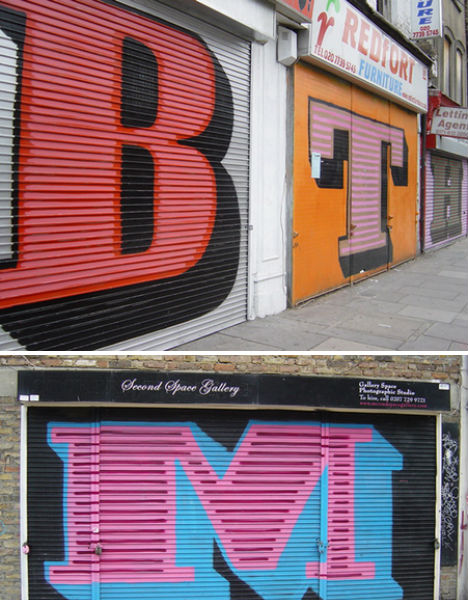 7. Typography String & Grass Art
Sean Martindale is a multimedia artist who brings text to the city in at least two highly unusual ways: with his string art installation, 'FREE', and 'PARK', a grass installation at a bare construction site.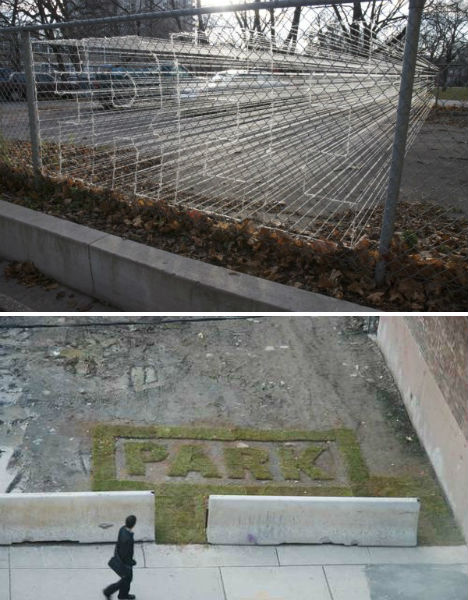 8. Cropped Typography
Faust is a visual artist living in New York. His work is a response to the perpetually changing image of the city drawing on influences from graffiti and art history.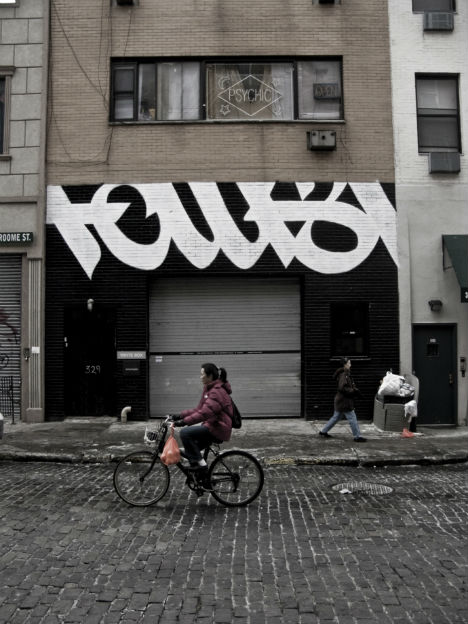 9. Brick Lettering
SpY, an urban artist loves to confuse people with surreal and unexpected imagery like sky-high basketball hoops and 'Don't Walk' LED pedestrian symbols that escape from their confines.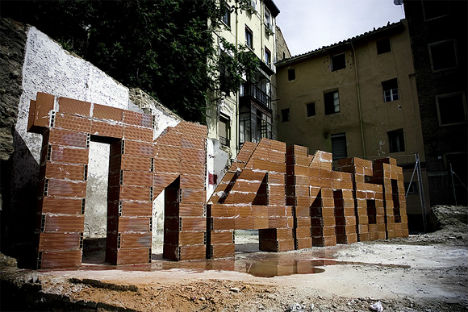 10. Public Typography Experiments
Francois Chastanet is a graphic designer specializing in typography, and is especially inspired by "Cholo writing", the graffiti of Latino gangs in Los Angeles.