Most of you are probably not industrial designers, as topics on Designer Daily are more often about graphic and web design. However it would be a bad attitude to totally ignore what goes on in the world of industrial design, even if you never do a product design. To keep up-to-date with the world of industrial design, these blogs should give you more information than you need.
1. Yanko Design
Web magazine dedicated to introducing the best modern international design, covering from industrial design, concepts, technology, interior design, architecture, exhibition and fashion. It's about the cutting edge and the classic, the new and the rediscovered. It's all about the best.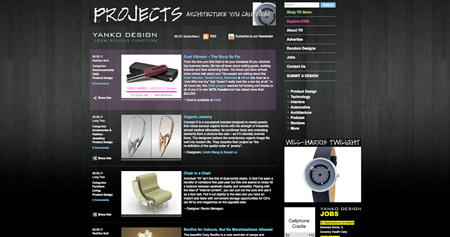 2. Core77
Started in 1995, it is probably the oldest of the industrial design sites in this post. Core77 publishes articles, discussion forums, an extensive event calendar, hosts portfolios, job listings, a database of design firms, schools, vendors and services.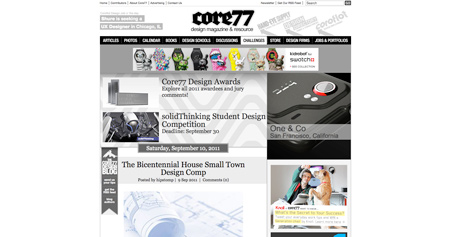 3. Product Design Hub
Product Design Hub is an online community place where industrial designers come together to socialize and to create, share and find useful resources.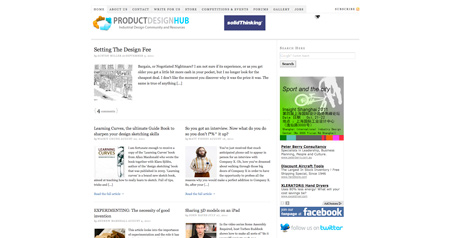 4. Industrial design served
Behance's inspirational site for industrial design, a real goldmine for inspiration.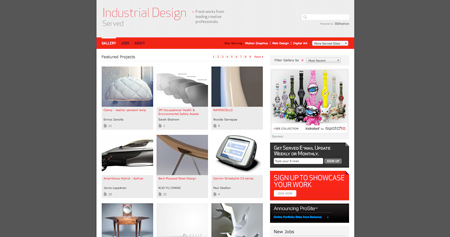 5. Design Sojourn
The author of the blog, Brian Ling, shares his thoughts on good design strategies and creating clever products.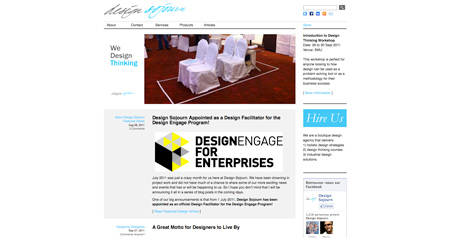 6. Monkee Design
Monkee Design is a great place to find a regular stream of gorgeous industrial design inspiration.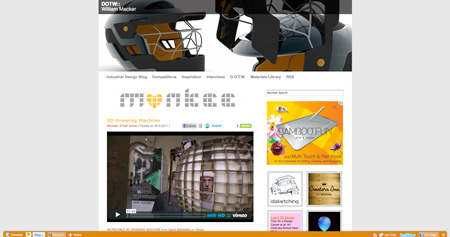 7. Fuel your Product Design
Part of the Fuel Brand network, this is a blog made for product designers, industrial designers, engineers, and anyone who appreciates the design of physical products.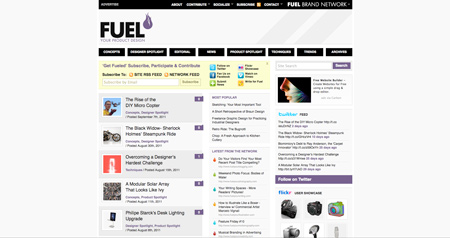 8. Studioclues
Studioclues is Tom Murray's personal Industrial Design blog and portfolio site. He is a project Industrial Designer employed with Stanley Black and Decker in Baltimore, MD.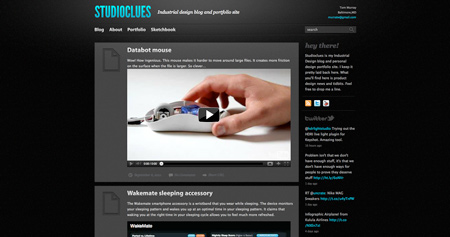 9. Humblefacture
Humblefacture is Dominic Muren's exploration of how to make small-scale, local, low infrastructure manufacturing that can still make the complicated objects modern life demands.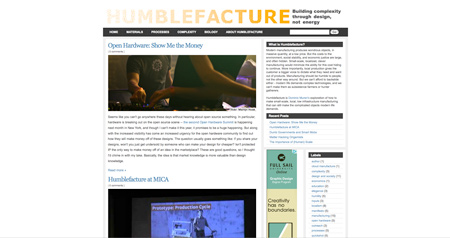 10. Industrial design sandbox
Another excellent industrial design blog, with many vintage designs and more.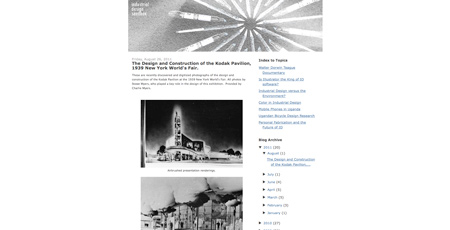 Conclusion
As you can see, there are plenty of blogs on the topic of industrial design. All of them doing an excellent job updating you with information about the topic. Obviously, it takes a lot of time to maintain this type of website, but you can always get the help of essay writing service by domyessay.