One of the reasons behind WordPress's huge popularity among web designers is the substantial flexibility it offers. It is due in part to its collection of thousands upon thousands of website and business enhancing plugins.
There are so many of them that finding the best one to suit your particular needs can be a challenge. The search can be more than worth it. The alternative to finding the right plugin could involve excessive coding and development time. But searching for a theme that features the necessary functionality will solve a big problem.
The experts assembled this selection of top 10 plugins. Browse through them and see if there is one or more that might do what you need to get done. Whether its to spruce up a website or streamline a business process.
1. Amelia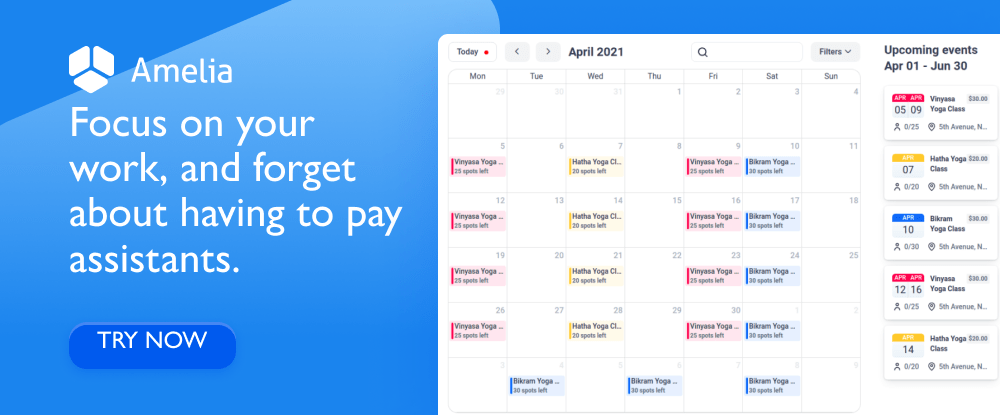 Beauty salons and spas, clinics of various types, gyms, educational facilities and other businesses that typically rely on manual or semi-automated booking systems could realize substantial savings in time and money with Amelia. Amelia is an excellent choice for businesses that service a regular clientele and would benefit from having a streamlined automated system to manage appointment bookings for that same clientele.
Amelia can manage an unlimited number of single and group appointment bookings and event bookings at multiple locations.
Clients can make or change appointments online 24/7.
Amelia also tracks employee assignments, down times, vacations, and days off.
Notifications and reminders can automatically be sent to clients.
Booking forms can be customized to suit your business's specific needs and to match your business's brand.
Clients can make payments for event tickets and individual or group appointments via PayPal, Stripe, Mollie, and RazorPay. Amelia also supports WooCommerce.
Click on the banner to see what Amelia could do for you.
2. wpDataTables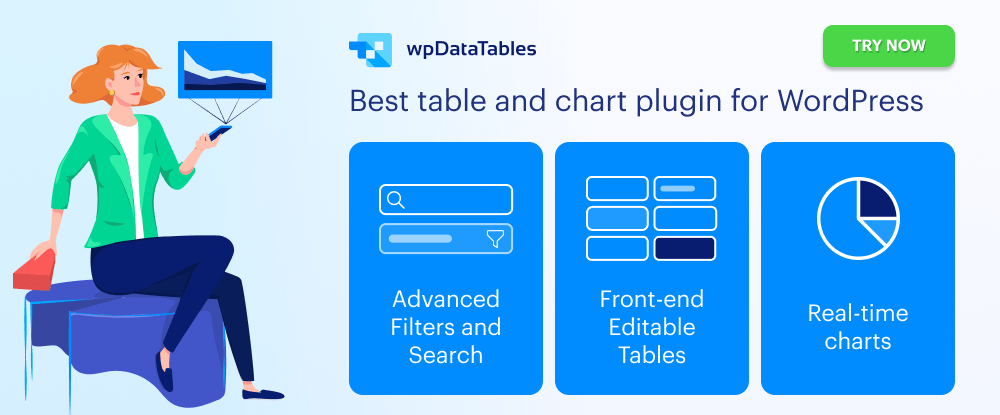 If you have a single client or are in business for yourself, having a single tool for creating charts and another for creating graphs might suffice. If you serve multiple clients whose needs are diverse, you may end up filling your toolbox with an assortment of table and chart-building tools.
The wpDataTables plugin offers a one-stop solution.
wpDataTables features four chart-building engines: Google Charts, Highcharts, Chart.js, and Apex Charts.
It also has the tools and functionality to create a multiplicity of table types
Users have easy access to sorting, filtering, formula column options, and conditional formatting to color code key data columns, and many other options.
wpDataTables can accept data in all standard formats and can connect to multiple database sources such as MYSQL, MS SQL, and spreadsheets.
Tables and charts are responsive, interactive, and frontend editable. Click on the banner – there is much more to see.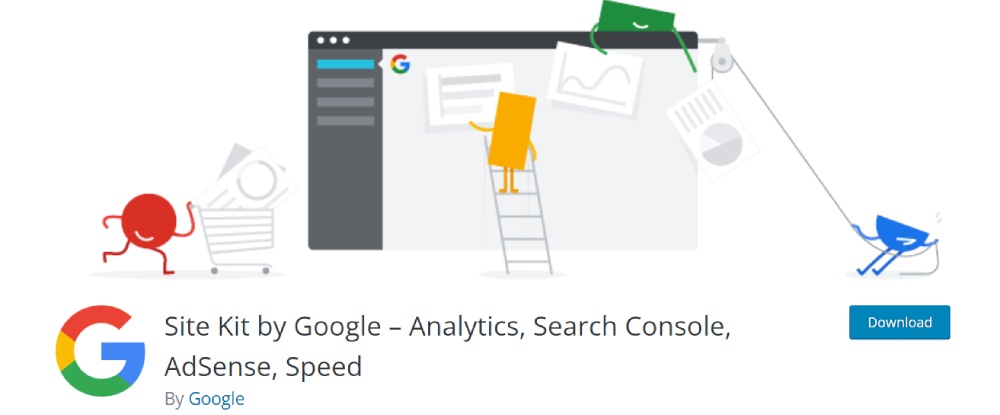 While it can be easy to see that your website isn't performing as hoped, finding out what the problem or problems might be is another matter. You can carry out a variety of tests or trial and error experiments, or you can take advantage of the Site Kit plugin's one-stop solution to determine what needs to be fixed or improved.
Site Kit –
deploys an assortment of Google tools to gain insights as to how people are responding to your website's content and overall design
displays stats acquired from these tools on your WordPress dashboard.
Shows you how Google Search discovers your pages and tracks the number of page visitors
Compares website page speed against other real-world sites
sets up optimizing and A/B testing processes.
Site Kit brings top Google tools to WordPress and to you. Click on the banner to see how this valuable plugin could help you.
4. Tablesome – WordPress Table Plugin With Form Automation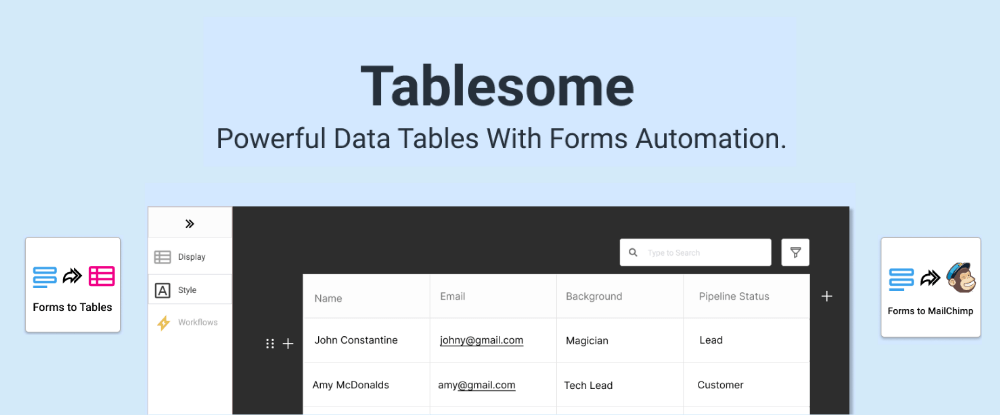 Forms are a great way to generate and manage leads for businesses, and Tablesome is a WordPress form database plugin that you can use to save, edit and display WordPress form entries on the frontend pages. It is GDPR compliant.
It is also a form automation plugin that can integrate with tools such as MailChimp, Google Sheets, Salesforce, and more.
You can use Tablesome with popular WordPress form plugins – Contact Form 7 DB, WPForms entries, Forminator database, and Elementor Form submissions.
5. TheDock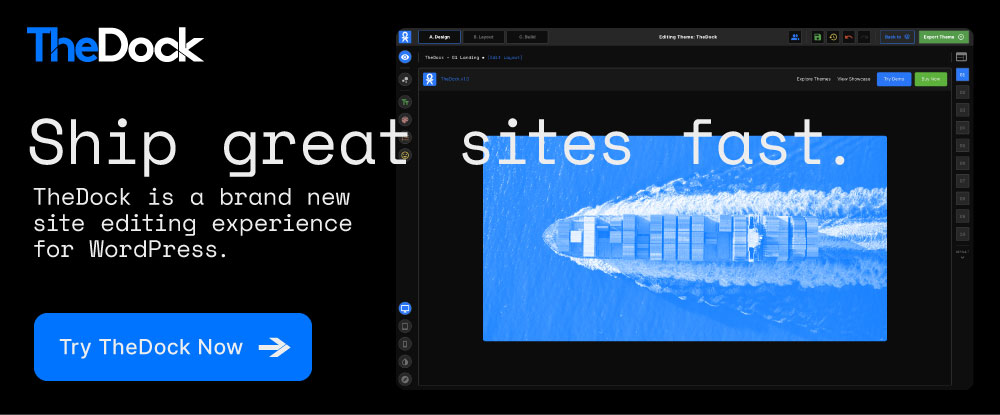 You can build a website start from scratch. You can use a theme and customize it to satisfy your requirements. There's another route that could be the most satisfying of all, and that is to build your own theme to create your website from.
TheDock make it easy with its –
adjustable typography, color, spacing, and icon tokens
responsive design
scalable animation integration features
features that eliminate a need for plugins
And more.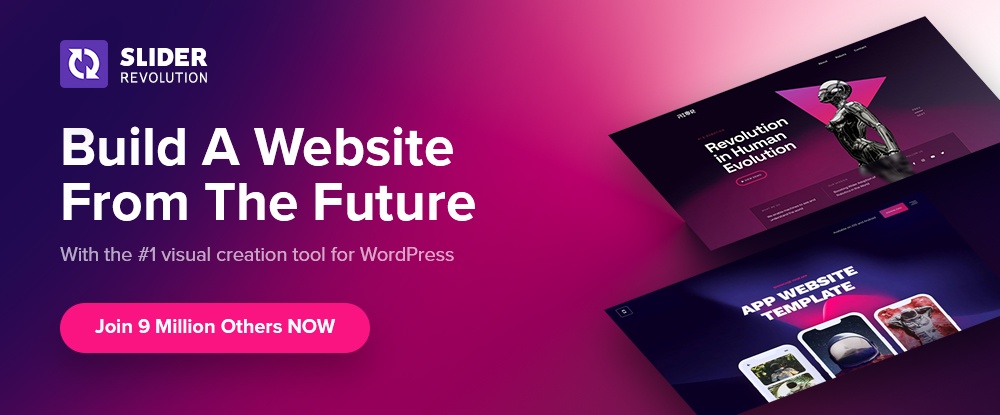 This cutting-edge WordPress plugin brings with it more than a few surprises. You can use Slider Revolution to change a rather mundane website into an eye-catching attention-getter.
And you can do so with just a few clicks with Slider Revolution's –
200+ Website and Slider Templates that are designed to impress
powerful Addons and unique WebGL slide animation
ability to import social media content and content from WooCommerce sites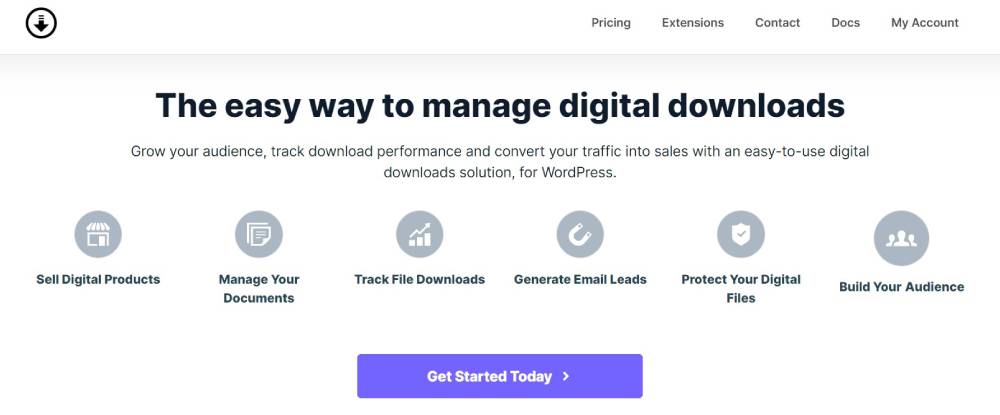 The Download Monitor plugin can do a surprising number of valuable things for you to help you streamline your business operations.
They include –
providing you with a document management system
helping you sell digital downloads by tracking and managing them
preventing search engines from indexing your files
generating leads by gating content and requesting user information in exchange for valuable content.
8. Ads Pro – Multi-Purpose WordPress Ad Manager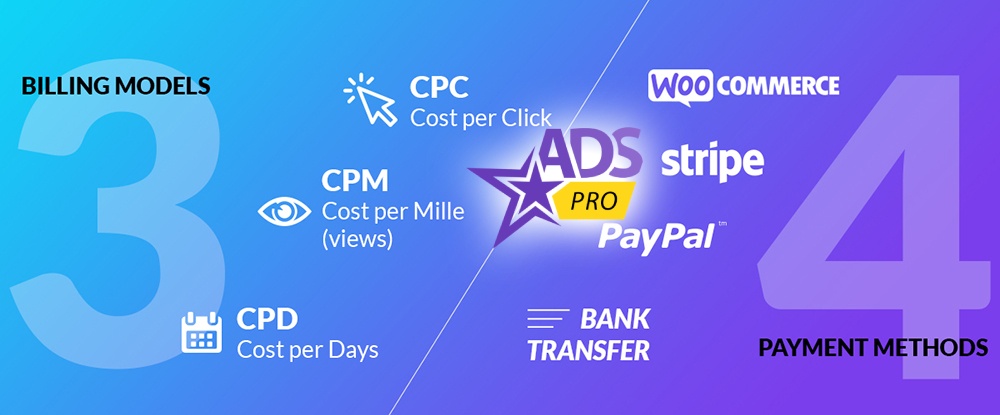 This ads management plugin is a cinch to set up, easy to work with, and offers an exceptional range of advertising sales, management, and display options.
Ads Pro highlights include –
admin and frontend user panels and a front-end order form to manage and sell ads.
25+ customizable ad templates
20+ ad display options (including 3 Facebook display options)
3 billing methods and 4 payment methods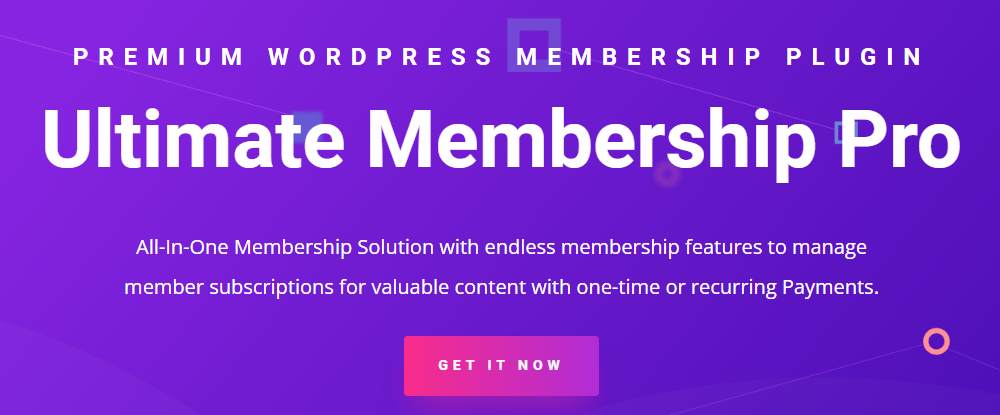 If creating a magazine-type website is in your sights or you simply have content you believe people will pay to see, the Ultimate Pro Membership plugin will help you set up and manage user subscriptions.
You can create the subscription levels you want, including trial and free subscriptions.
You can send email notifications, receipts, and reminders.
You can even install a dedicated Affiliate Program to increase your revenue.
10. LayerSlider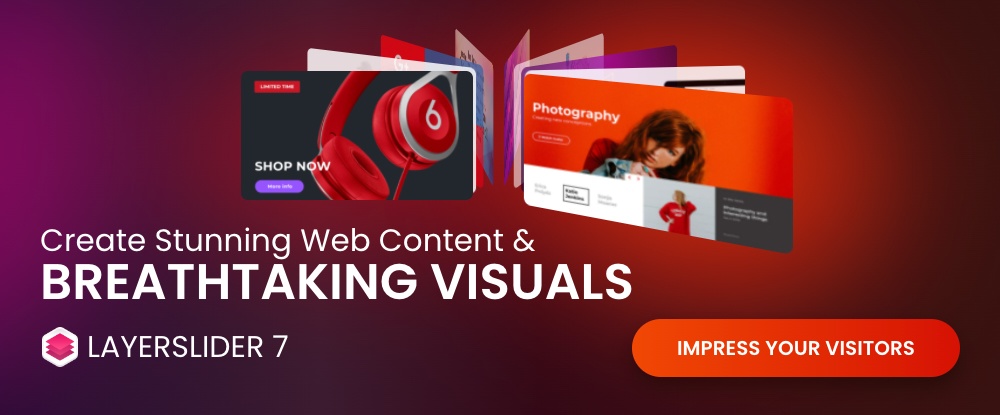 Adding a touch or more of pizzazz to an otherwise unexciting website is about as easy as it can get once you add LayerSlider to your designer's toolkit.
LayerSlider also has tools and features to build a complete website.
This plugin has hundreds of website, slider, and popup templates that can serve as a starting point for new projects.
LayerSlider features a modern and intuitive editor interface.
*********
Having the right plugin or plugins in your designer's toolbox can make it quick and easy to upgrade a business process. It adds functionality to a website, or simply make a website more attractive and engaging.
Plugins can help you with building charts and graphs. Also with selling content and automating a business operation. Even with increasing conversion rates, and everything in between.
WordPress offers a premium platform for website building. Plugins make that platform even better.