In this modern era of technology, emerging trends set the pace for different industries. Technological advances have a direct impact on trending website designs. Developing eye-catchy websites is an essential aspect of drawing in more end-users. Creativity and innovation influence the expansion of business opportunities for most businesses with an online presence. Thus, having a positive effect on setting new trends in web design.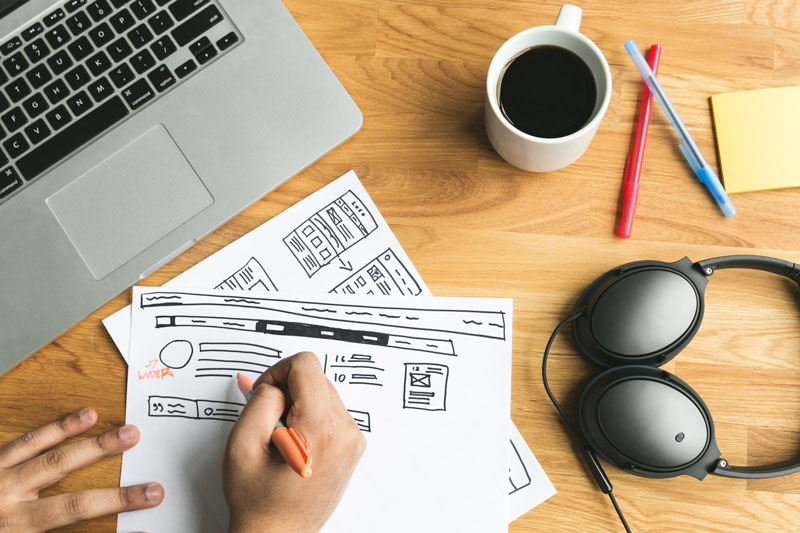 We shall delve into web design trends for 2020 in this article. Litslink.com has a team of web developers and product developers who set the pace by coming up with the latest trends in website design.
1. Simplicity and boldness
Less is more when it comes to website design. It is more elegant for a brand to use bold colors to grab the attention of users than using too many words. The online space is awash with numerous sites, and a daring personality will bring out the uniqueness of a brand.
2. Uneven layouts
Asymmetrical web design is the new normal. Web developers are moving away from the normal by incorporating uneven layouts. It is more common in personal websites since they want to make a business statement. Safe is boring, and brands are steering away from symmetrical layouts to make the website pop out in a fun and engaging manner while carving out a unique brand personality.
3. CSS Grids
With the emerging mobile technology in place, more content users access the web via mobile phones. An effective CSS grid allows a user to switch between the desktop and mobile versions with ease and maintaining the same experience regardless of the type and size of the device.
4. Motion videos
Motion graphics is the new trend that appeals to most users. Animations have quick loading time compared to still pictures and videos. It is not only interactive but also grabs the interest of the audience. However, it should not be misused to prevent distractions from the main brand story.
5. Vector graphics
Incorporating scalable vectors in the web layout will uphold the quality of the website. It prevents the distortion of graphics while giving the users a rich experience, especially when using their mobile devices. SVG is a vector file format that most developers are adopting to provide content consumers a consistent high-quality experience.
6. Large typography
Words form a fundamental aspect of web design. Using large fonts will make a bold statement and capture the attention of the site visitors. It ensures that the message is clear and concise to avoid misinterpretation of what the website offers.
7. Split screen
When a designer has two ideas to express on a single page, he will split the screen into equal parts to achieve an interesting uncluttered layout. It brings an asymmetrical effect with two different elements.
8. 3D images
Site visitors prefer a creative web page with 3D images compared to a plain site with simple photos. A brand that incorporates 3D into the layout has a futuristic perception and sends out an energetic personality. Using fluorescent colors on the images makes the layout more appealing, but it must not be overused.
9. Overlapping layers
Designing a web page with overlapping layers adds more depth to a 2D screen layout. Designers can achieve this by placing images on top of the other or by having pop up content than being re-directed to another page. It is visually appealing and makes a website more attractive.
10. Artificial Intelligence
Advanced technology will allow web developers to gather not only data from the browsing history but also the location of consumers. The automated systems will offer personalized user experience according to tastes and preferences.
Conclusion
The dynamics of technology and mobile app devices challenge innovative web developers to create appealing designs that will be among the top list of website design trends in 2020. Although it also depends on different preferences and outlook of the web end-users, engineers and designers must work together to meet the desires of the consumers. If a particular trend has a negative reception from the public, they must remove it from the layout.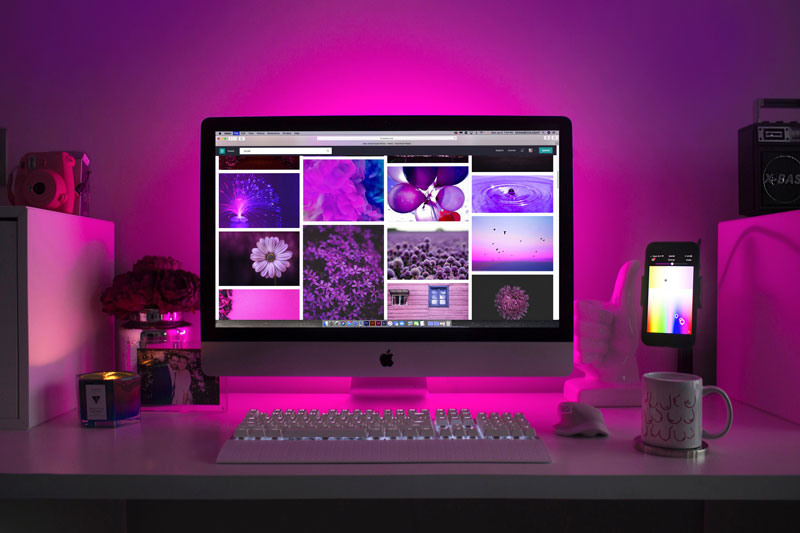 Currently, the mobile application technology is transforming the accessibility and interaction between users and various websites. Voice capability software is a popular trend and may be dominated by the virtual reality in the coming years. Therefore, new website design trends is an essential factor that web developers must consider to keep abreast with the ever-changing tech world and to appeal to web content consumers.