People got used to saying that a healthy mind is in a healthy body. If you also believe in these words and want people to take them in their consideration, you should promote a healthy lifestyle on the web. Nowadays you don't need to make a lot of efforts in order to create a tailor-made website. You can just take advantage of professionally-looking WordPress themes and get your success almost immediately. How can you put an emphasis on sports using these powerful ready-made solutions? Let's find out reasons for a choice of this feature-rich platform together.
Why Work With WordPress to Build an Impressive Sports Website?
If you're interested in sports more than in coding, you don't need to worry. For the reason that WordPress provides all people with a perfect chance to launch an attractive website without some amazing technical skills. Everything is pretty easy and understandable.
Yet if you stuck at one or another stage of building your online-project, you can always get some help. To start with, it's possible to get familiar with some information on your issue that is already presented on various forums. In addition to this, a lot of web-developers who have a perfect knowledge of WordPress are also ready to assist you in creating your website.
Don't forget that WordPress offers a bunch of amazing plugins that will enrich the functionality of your website. This means that you will be able to attract more people to your online-project and convince them of the importance of sports.
Are you ready to get your website into shape? Are you ready to make people become interested in sports and healthy lifestyle? In such a case, we want you to take a glance at these impressive ready-made solutions here and now. We are sure that you will find something out-of-the-ordinary and powerful in this collection…
ShapeForce – Excellent Sports Studio WordPress Theme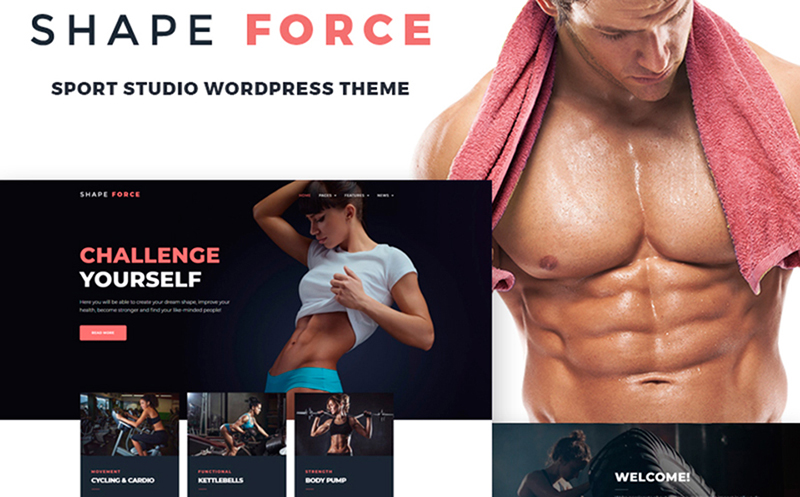 ShapeForce is a bold solution that will convince people of challenging themselves and taking up sports. With the help of the impressive bunch of powerful pre-made pages, it will be possible for people to find out more about your sports studio. You will also get a lot of plugins that will enhance the functionality of your online-project.
Bhakti – Marvelous Yoga WordPress Theme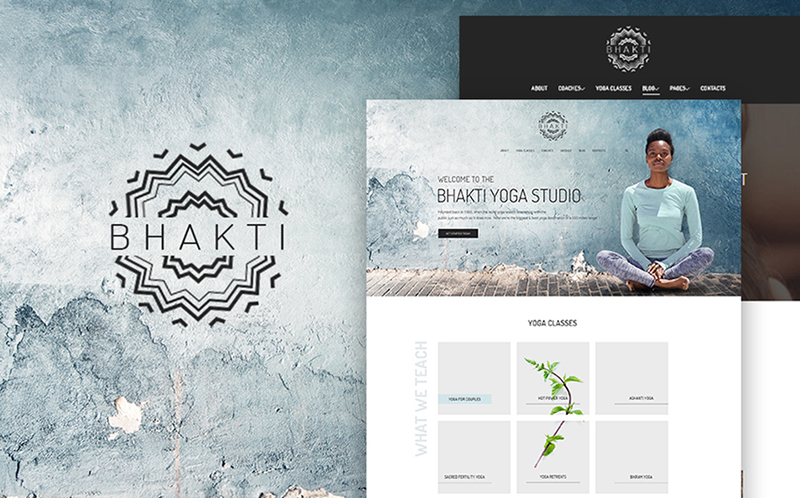 Bhakti is an eye-catching template that will capture the attention of those people who are interested in yoga. The ultimate pack of Cherry Plugins will provide people with a full range of details about your services. Furthermore, you will get attractive bonus images that will allow you not to browse the Internet in search of a high-quality imagery.
Fastlek – Impressive Running Club WordPress Theme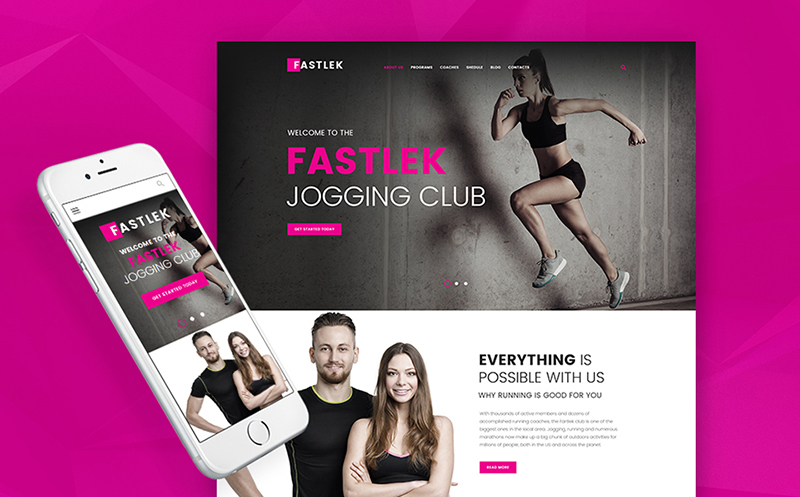 A brand new theme that will make people believe that everything is possible together with your jogging club. With the help of multiple layout options, it will be possible to create the most stylish and powerful pages. Moreover, a great timetable plugin will assist you in building online-schedules and customizing the appearance of your events.
EirWorth – Remarkable Golf Club WordPress Theme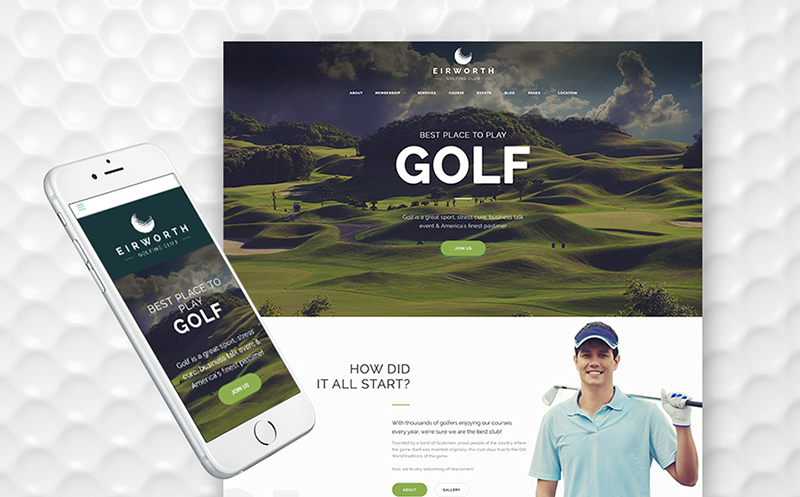 One of the most incredible golf WordPress themes that will make people become interested in this very sport. Thanks to a wonderful events calendar, it will be possible to create various schedules from the simplest to the most complex one. In addition to this, a feature-rich WordPress Live Customizer will allow you to tweak your colors and fonts.
Proshot – Bold Tennis Club WordPress Theme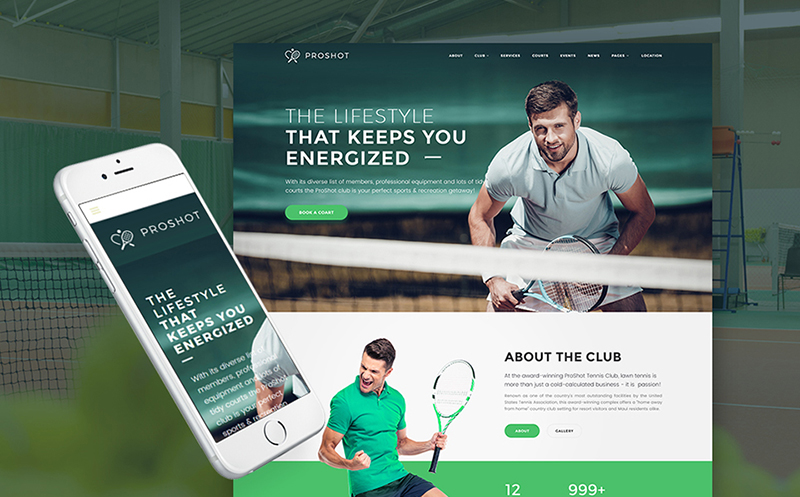 Showcase a lifestyle that will keep people energized using this tailor-made theme. Thanks to a fully-fledged drag-and-drop builder, it will be possible to build pages without any knowledge of coding. You will also get a stunning TM Gallery to showcase your photos in the best possible light.
Hardrod – Vibrant Fitness & Bodybuilding WordPress Theme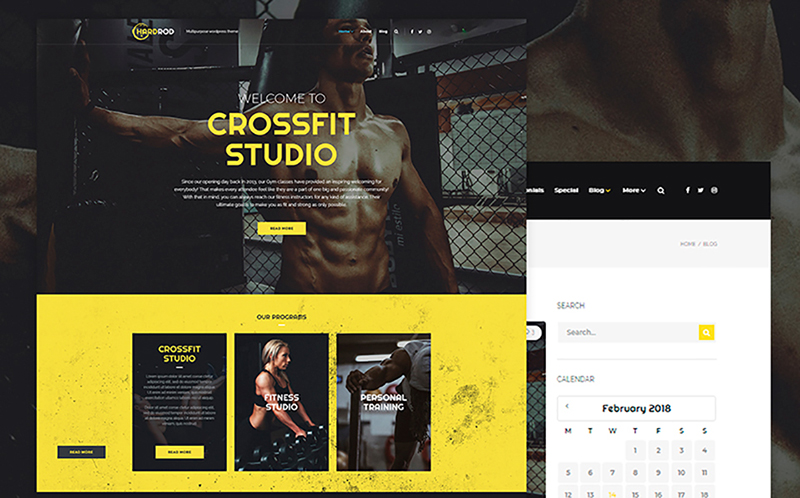 If you think that your crossfit studio at its best, you should definitely pay your attention to this good-looking variant. With the help of four blog layouts, it will be possible to get more interest from your potential clients. A fully-functional WordPress Live Customizer will assist you in working with different aspects of your website.
Fitpress – Attractive Fitness WordPress Theme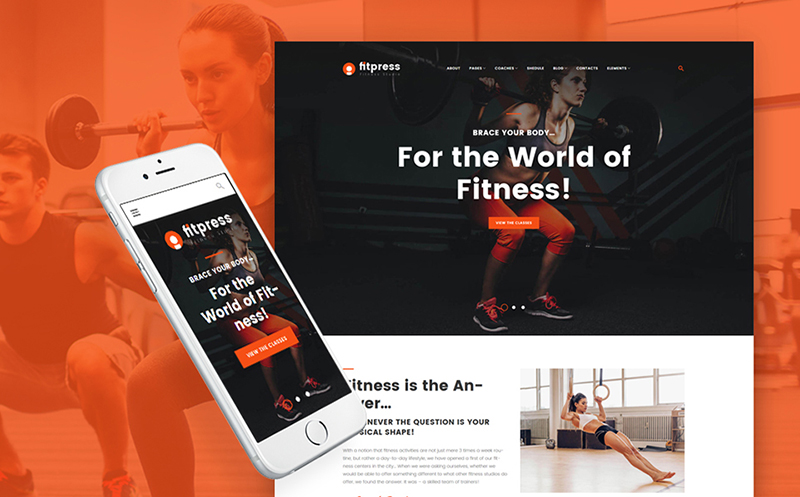 Introduce the world of fitness using this unique and original template. A wide variety of Cherry Plugins will allow you to present your services and their benefits in the best possible light. A simple slider and post carousel will showcase your high-quality pictures in an eye-catching way.
Navy Blue – Bright Snorkeling WordPress Theme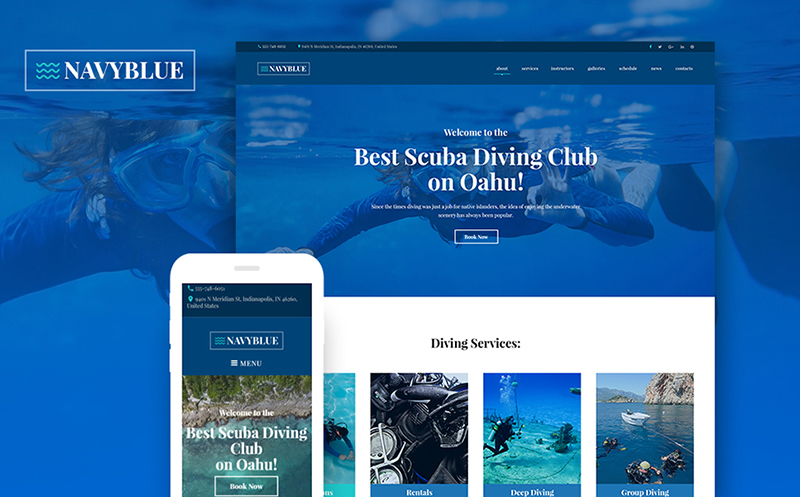 In order to showcase your diving services, you just need to make use of this attention-grabbing template. People will be ready to request an appointment on the website thanks to a powerful appointment booking. Furthermore, different background options will certainly allow you to create a top-notch appearance of your online project.
FlexUp – Powerful Fitness Magazine WordPress Theme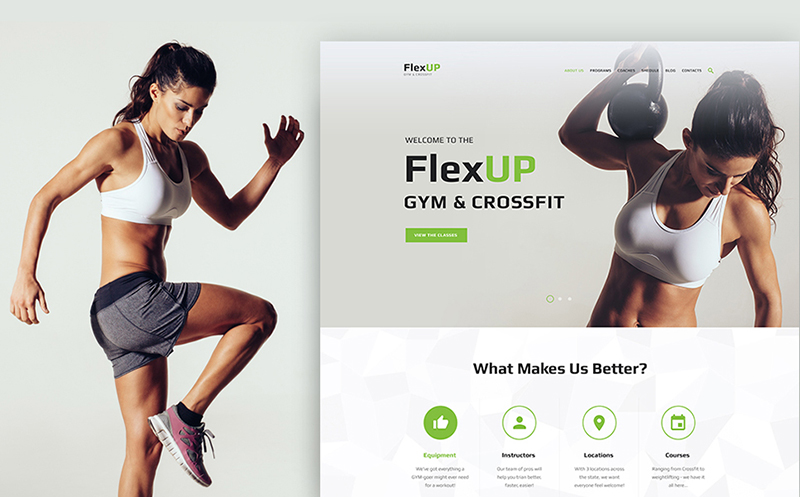 A great solution that will impress your imaginations with lots of amazing features. A bunch of incredible bonus images will allow you to refresh the look of your website. Take advantage of different custom widgets to promote your website all over the web.
WildRide – Incredible Sports WordPress Theme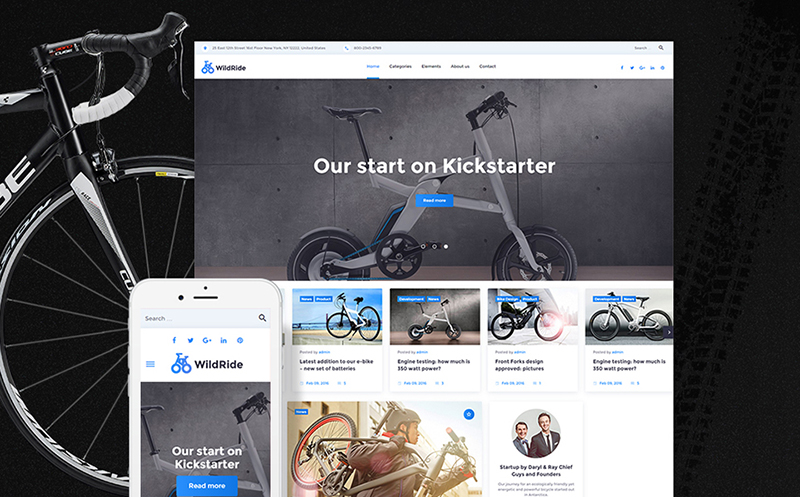 Be on the top together with this nice-looking and remarkable template. A video and audio integration will definitely make your website look more visually attractive. In addition to this, a Facebook Likebox, Instagram Feed, and Twitter Feed will allow you to catch the eye of people who adore social networks.
Promote a healthy lifestyle together with one of these vibrant templates. They have the power to bring you lots of new visitors who will definitely take up doing sports. For this reason, there is no need to lose your time. Just start building your amazing website here and now. We wish you to impress everyone with your attitude to sports and thanks for reading!