Have you ever thought of marketing your product or brand on buses? Many may not know but buses have real potential to advertise your products since you see them on road and the moving parts such as doors can be utilized for various marketing tactics to tell your products' story. Have a look at the below given 10 of the most creative and stunning bus advertising that help advertisers run viral campaigns and reach a wider range of audience:
1. Community First Credit Union: Flexible Bus by I.D.E.A.S.
You might think this bus might have met the accident but no! Through this appealing strategy, it's conveying that your home loan can be just as "flexible" as this bus.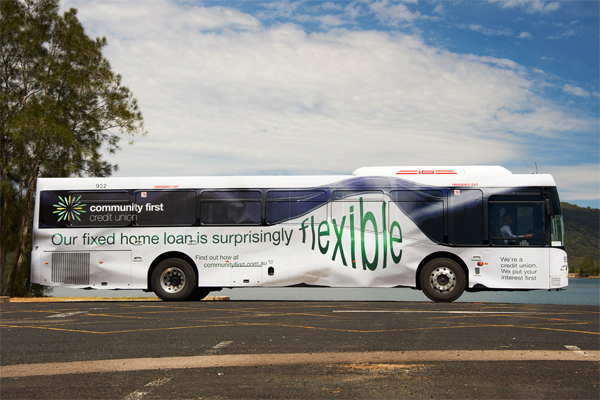 2. Copenhagen Zoo: Snake Bus by Bates Y&R
The best ways to demonstrate the zoo feel into reality. Have a look at this!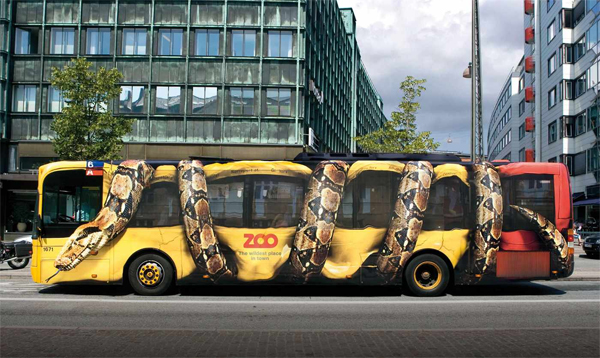 3. X-Games: Bus by Kit Walker Associates
The perfect match of wheels and skateboard would definitely endorse you to play the one right?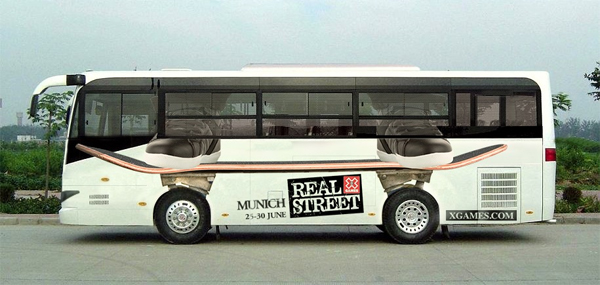 4. VISA, Wellington On a Plate Culinary Festival: Giant Lobster Bus by WHYBIN\TBWA
This huge lobster with its antenna sticking out will surely get any foodies attention. You might want to get your Visa handy for the "Wellington On a Plate" culinary festival.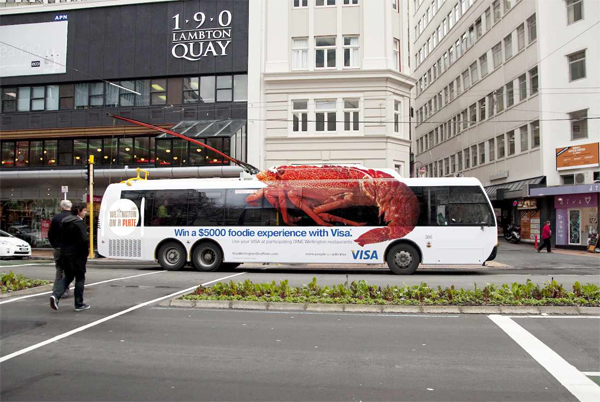 5. Specsavers: Bus Back Crash by Smart
Well, we all know that this little "accident" could have been avoided had you gone to the Frankton Specsavers right?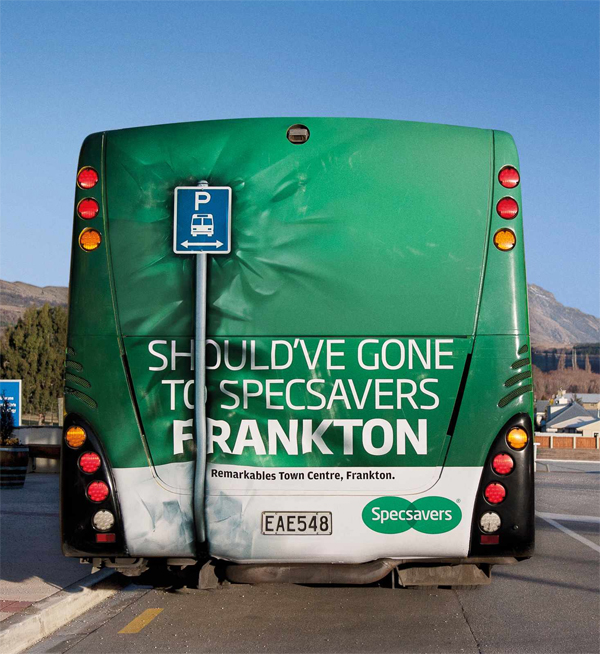 6. Perth Zoo: Tiger Bus by The Brand Agency
So are you going to the zoo or the zoo comes to you? Kind of scary huh? Then go to zoo, the best option.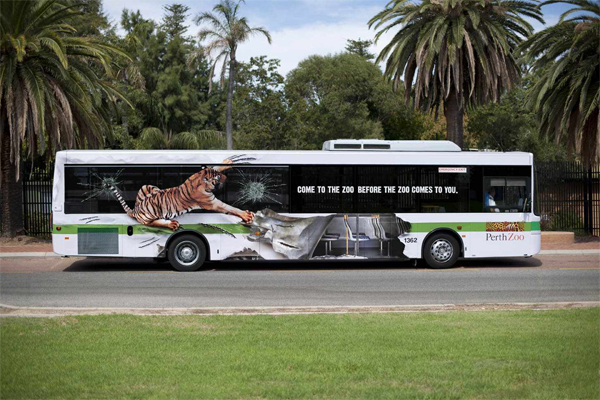 7. Bernmobil: Airport bus by Neue Lgk
Is it bird or a plane flying? Oh! No… It's a flying bus. Get your airport feel on the bus now.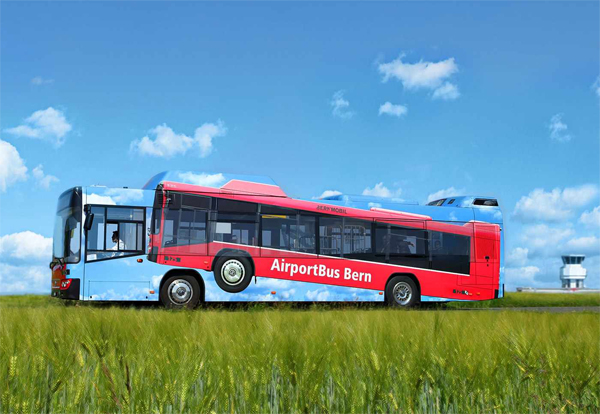 8. National Geographic: Bus
No need to get into national geographic channel to look at the sharks. You can see it on buses with National Geographic Ad rolling. So get ready to feed the shark!
9. X4 Energy Drink: Bus by La Age Marketing Arts
A bit of X4, teamwork and determination and you've got enough power to move a bus. Or at least make an impression.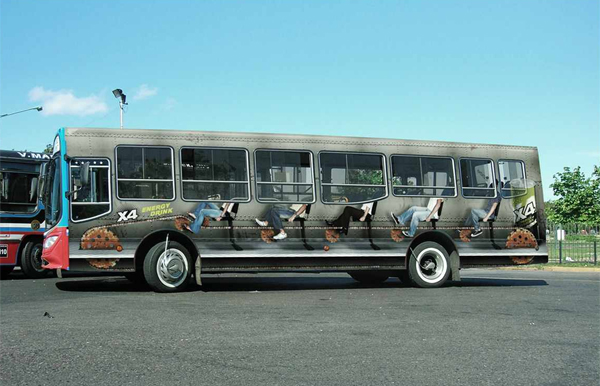 10. Colorectal Cancer Association of Canada: GetYourButtSeen.ca bus by Ogilvy Montréal
It's not about only butt's showoff. It's about colorectal cancer which is a serious issue and this bus ad uses shock value and humor to remind you to get your check-up.