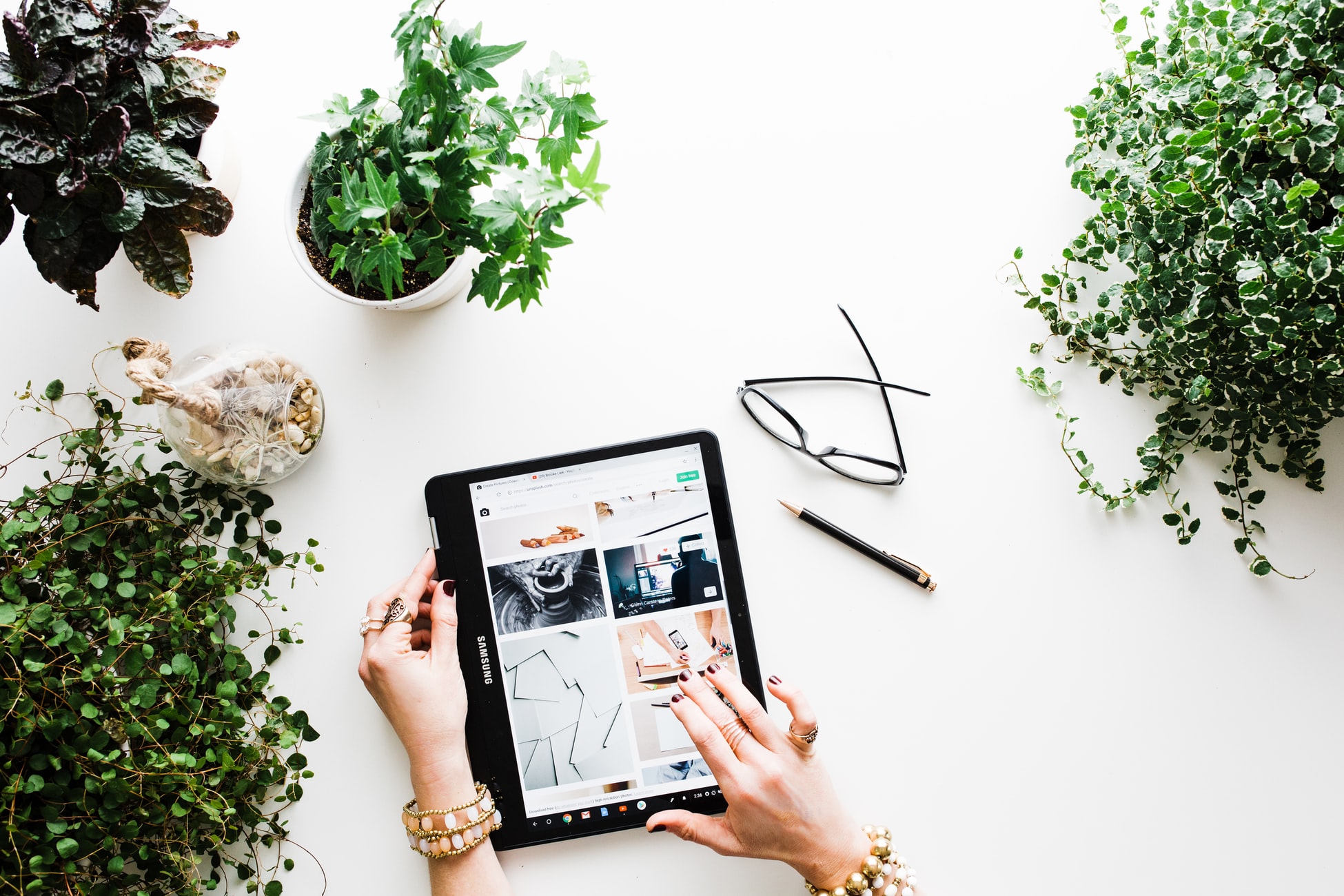 Before you go and say how the design of your eCommerce website isn't as important as the actual products you're trying to sell, be sure to consider the following:
It takes exactly 0.05 seconds for users to form an opinion about a website.
94% of consumers' first impressions are design-related.
38% of people won't engage with a website if the content isn't visually appealing.
In short: "Never judge a book by its cover" may work for books, but definitely not for web design, as any of these top web design agencies could attest. 
Sure, slow landing pages and broken links are some of the main culprits responsible for low sales numbers, but bad design, too, can often be the number one reason why your customers are not converting the way you would like them to.
After all, would YOU even consider buying something from a website that didn't look its best? Probably not.
So, whether you are planning to build a new website or make changes to your old one, you need to put yourself in your users' shoes and focus on every little detail, from colors to the design of the shopping cart button. Your users will surely notice the difference if you make an effort (as will your sales), plus if you decide to sell your website at some point, your investors will appreciate not having to redo the entire design.
With that in mind, here are 10 tips that will help your eCommerce website shine in 2020, and ultimately increase conversions and boost your business.
1. Avoid Clutter at All Cost
One of the main "rules" you want to stick to when working on your eCommerce design is to keep it as simple as possible, i.e. lose any clutter that might confuse your visitors and distract them from completing their purchase.
This means that you should be as straightforward as possible in terms of navigation (use dropdowns, back buttons, and so on), and avoid having too many pop-ups, bright colors, and ads on your pages. Your visitors didn't arrive at the site to have fun—they got there because they needed to buy something. Plus, don't forget that decluttering your website will also speed up page loading times, which will make shopping stress-free and more enjoyable for your customers.
2. Use the Power of Color Schemes
Choosing a color scheme for your website doesn't simply boil down to "I'll just pick my favorite hue and see what happens". If you know a thing or two about color psychology, then you also know that color is a powerful marketing tool when it comes to converting visitors—one you should most definitely use to your advantage.
Different colors inspire different feelings and emotions in people, which is why companies often test the colors of CTA buttons, ads, and even entire pages, to see what will bring in more sales. For example, red is often used for CTA buttons because it encourages people to make a purchase, whereas companies incorporate blue on their websites in order to seem more credible. Red inspires passion and excitement, blue feelings of trust.
3. Don't Be Afraid to Try Out Themes
If you're new to the whole website-making-business and don't know your left from your right just yet, then it might be a good idea to use a premade eCommerce theme for your website. Sure, it might not be as outstanding as creating an original site from scratch, but the results will still be great and you won't waste too much time trying to build a nice-looking page for your business.
The good thing about themes is that most of them are fully customizable (which means you get to adjust everything to your liking and brand needs), and responsive—a must-have these days due to so many consumers shopping via their smartphones, tablets, or laptops.
4. Get High-quality Images for Products
It's a known fact that quality, professional-looking images increase conversions—especially if you have an eCommerce website. Let's face it, no one is going to buy a product if the picture of the same product doesn't represent it in the best possible light or if they can't even see it. Remember, visitors can't see what they're buying online like they can in a brick and mortar store.
High-quality images instill trust in your potential customers without fail, which in turn gives them the confidence to shop from your website. You can even create photo galleries for products and allow your visitors to see what you're selling from different angles. Another great idea is to use real-life people in your photos, interacting with the products from your store—people are more likely to buy something if they see it "in action".
5. Display Social Proof on Your Site
Colors and photos play a huge role in any website design, yes, but another component that you don't want to miss out on testimonials, i.e. positive feedback. By incorporating social proof into your home page, you'll appear more trustworthy to your future customers, which will ultimately increase the number of conversions.
So, when designing an eCommerce website, always make sure to create a section for testimonials, which will display all of your satisfied customers and their pictures/comments. You can also add a rating section to your site or have your users leave reviews for your products, and if your website was created through WP, you'll be glad to know that there is a bunch of WordPress testimonials plugins available out there.
6. Try Using Interactive Designs
If you think that photos are not doing a stellar job of converting your visitors, then why not try something a bit different? Interactive designs (slideshows, interactive graphics, or gifs) and videos are a fantastic way for you to grab your customers' attention, plus they make nice additions to your website, making it more attractive.
In fact, if you have the budget, videos are actually an even better way to present and explain your products to the world. Remember: "Show, don't tell" can go a long way when it comes to convincing people that it's your product they should purchase. Just make sure that all the videos displayed on mobile devices without any glitches.
7. Don't Give Up on Flat Design Just Yet
You might hear that flat design is going out of style, but this is definitely not the case for eCommerce websites! Like we already mentioned, the simpler your design, the better are your chances of converting visitors and making more sales. So, a minimalist, a flat design might be exactly what you need.
The thing about flat design is that because it's so clean and simple it focuses solely on usability and easy navigation, which makes it one of the best design solutions for eCommerce sites. Flat design is your ticket to ensuring that your visitors have a smooth user experience while shopping on your site, without bumping into unnecessary obstacles that might stop them from making a purchase. Just remember what we said about clutter and you'll get the idea.
8. Implement a Knowledge Base System
Although not directly linked to web design, per se, we believe that a knowledge base platform should be an essential part of every eCommerce website's design. Why? Because it gives your users all the details and information they could possibly need about your products without having to wait for someone from your support to contact them back. Or, to put it simply, it vastly improves user experience on your website.
If you don't have the capacity to create a platform of your own from scratch, you can do it by using one of the many different knowledge base software out there, from WordPress to ZenDesk. By the time you're done, you should have a platform with all the questions and answers your customers could possibly be interested in. Plus, a knowledge base system can also work wonders when it comes to your SEO efforts and positioning on Google.
9. Make Your Contact Info Easy to Find
Did you know that 44% of website visitors tend to leave a site if they can't find contact information? Yes, something as simple as this can greatly affect your number of conversions and the future of your business. So, before you go squeezing your email and phone number into the footer of your website, try thinking of a better place for them in your design.
It's important to make your contact information as easy to find as possible. If you can, create a separate Contact page for these details, but in case you are unable to do this, just be sure that it stands out. You can also use a widget that will help your visitors send you a direct message through Facebook or perhaps a cleverly incorporated contact form that would email you directly.
10. Ensure Checkout Is a Breeze
Aside from product pages that take forever to load, nothing makes people abandon their carts more than a complicated checkout process. This is the last step your customers have to take in purchasing a product, and it needs to be as simple and straightforward as possible. What does simple mean?
Ask only for the information that you really need (e.g. if your product is digital, you won't need their address), and allow them to check out as a guest (creating an account sometimes turns people away). Be clear when it comes to issues they might have with the purchase, and let them know straight away what their options are in terms of shipping. Plus, don't forget to include a confirmation page once everything's done.
To Wrap Things Up
When a visitor lands on your website, they need five seconds (or less) to decide whether they like it or not. In these precious five seconds, it's up to you and the design of your eCommerce website to impress them and encourage them to actually take action. And given the fact that impressing someone has never been and will never be an easy task, you'll have to work hard on sprucing up your site.
However, if you follow the tips we listed in this post and at least try to keep up with the latest web design trends, you should be able to build (or revamp) a website that will convert more users and, ultimately, bring in more sales for your eCommerce business.