38% of people would stop engaging with a website if its content or layout isn't attractive.
75% of people judge a company's credibility based on their website's design.
If given 15 minutes of time to consume content over 66% of people would prefer something beautifully designed over something plain.
That was a quick summary of why you, as a web designer, are extremely valuable to any business. You can help businesses engage customers, make a credible impression, and catch the audience's eye in a crowd of websites competing for their attention.
But none of it is possible without your arsenal of tools. From ideating to prototyping and finalizing the design, you need multiple tools and services to finish off your job with perfection.
Now, multiple tools mean two things:
A lot of bills and charges to pay for the services you avail, which will bite into your earnings.
A lot of software and tools are downloaded on your laptop/PC, which will inevitably slow down your device.
And at some point, this is sure to have made you wonder, "What is the best web design software?"
Looking for a single software/tool that would help you in all your website designing tasks?
Well, unfortunately, a tool potent enough to help you perform all web design tasks is yet to grace the market.
So, what do you do then?
Keep paying for a multiplicity of software and tools and drain a major chunk of your hard-earned money?
Keep struggling with a device that gets slower by the minute with all the apps and tools?
Absolutely not.
We tried and tested hundreds of tools and have now curated a list of the 10 best free web design software and tools. These software solutions are available online at no cost and yet they fare exceptionally when put to a practical test.
Take a look:
1. Wix – Best free website builder
Wix is the simplest and the most easy-to-use website builder, suitable for beginners and experts alike. According to many website builder ratings, Wix is the leader among online website builders, far ahead of its peers in terms of the number of developed websites.
Even if are artistically challenged, with Wix, it is impossible to create anything that is less than designer-quality. It comes bundled with the following features:
500+ expert-made design templates with options for several industry niches let you create a beautiful website in no time.
An innovative drag-and-drop editor that removes any need for you to know how to code
SEO tools and features that make your website not just good looking but well ranking
Mobile responsive templates so that you get a great website on every device and screen size
The Wix App Market gives you access to a variety of additional apps to make your website well-rounded in terms of functionality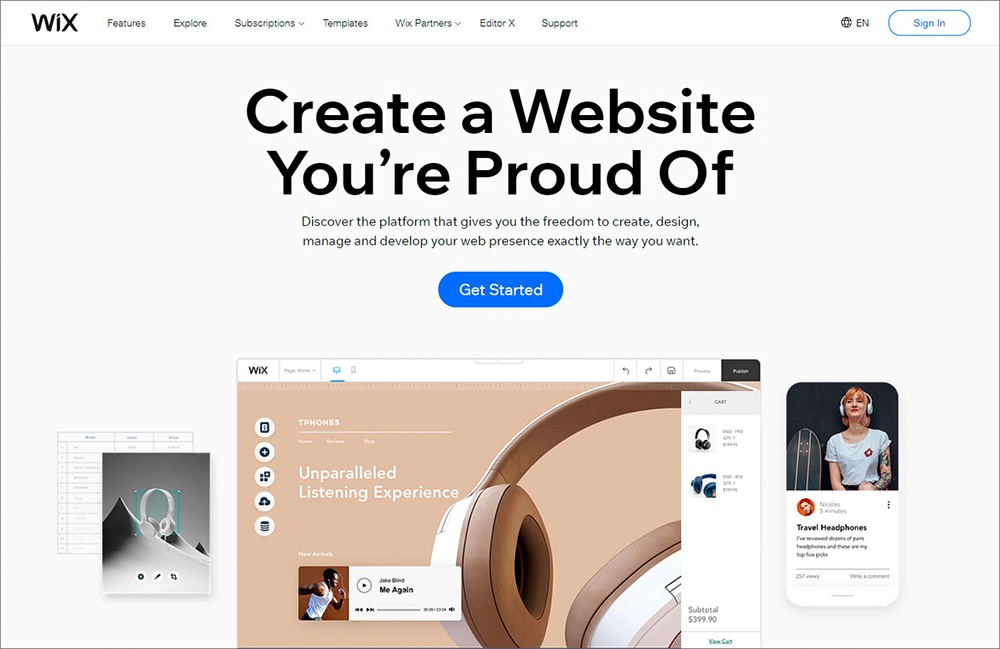 2. Figma – Collaborative wireframing
When working with a bunch of people involved in the creative design process, Figma is a tool that comes in handy. An interface design tool, it lets you collaborate with multiple designers in real-time. The free version comes with the following features:
1 team project
Up to 30 days of historical changes are tracked
Unlimited editors
Unlimited commenters
Unlimited drafts
Web app that doesn't need to be downloaded.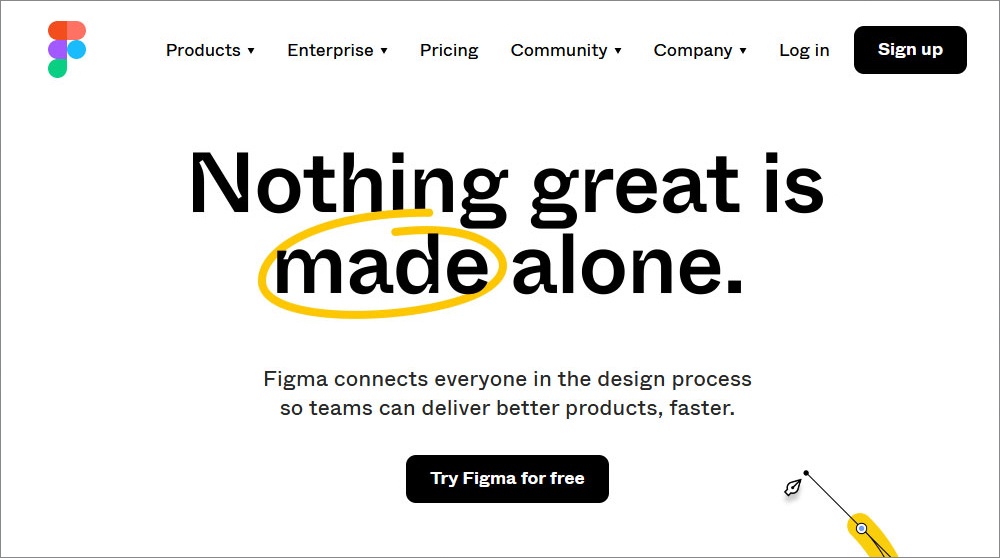 3. Lunacy – User interface design tool (for Windows)
Sketch is a popular interface designing tool for Mac users. To bridge the gap for Windows users, we have Lunacy. The tool was originally launched as an alternative to Sketch but now has quickly evolved into a feature-loaded web design software free. Lunacy boasts of the following features:
Several high-quality graphic assets available in a free library
Full support for Sketch files
Available in 16 languages
Ample of tutorials, resources, and community support
Lunacy cloud for sharing work and keeping it accessible irrespective of devices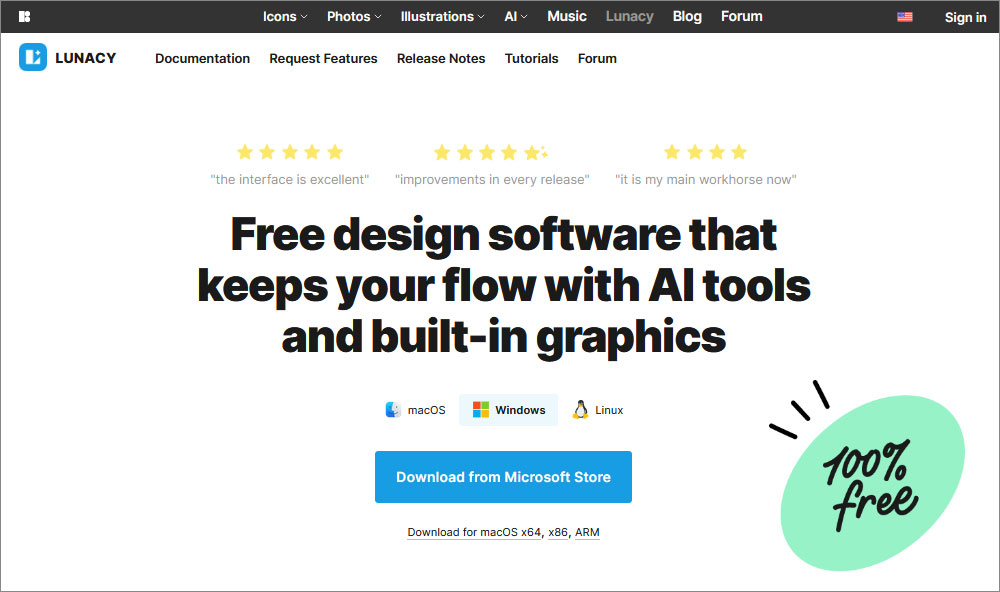 4. Origami – One-stop animation solution
Coming from the designers of Facebook, Origami is a free UI designer that lets you create high-fidelity UI and prototypes. Designed to primarily build mobile prototypes, Origami shines with the following set of features:
Supports popular mobile interactions and gestures
Allows micro-interaction settings while adding screen interactivity
Lets you fine-tune animations, triggers, timing, and spacing
Works in sync with Figma and Sketch
Photo Library and Audio Metering – two of the newest features of Origami let users use photos from camera rolls and measure volume and frequency of audio from a source like a microphone.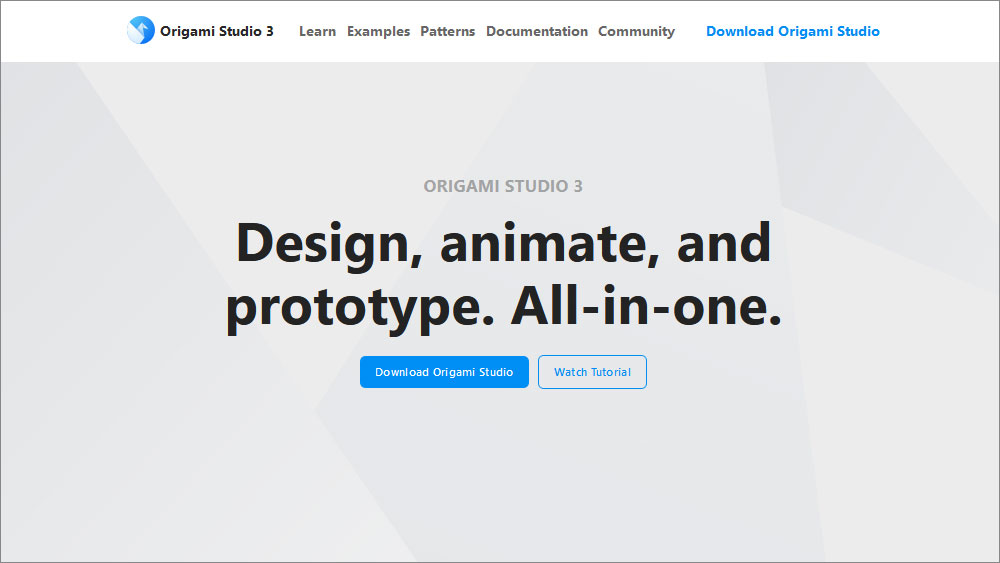 5. InVision Studio – Mobile-responsive prototyping
Living in a mobile-first world, it is hard to skip mobile responsiveness when prototyping. That's where InVision Studio comes in. One of the best web designsoftware,it lets you design layouts for multiple screen sizes. Its core set of features include:
An AppStore to expand its basic functionality
Free UI kits to build screens immediately
No coding required to design mobile responsive prototypes
Mirror and test prototypes on your phone by simply scanning a QR code
Global sync and real-time updates for seamless collaboration with your team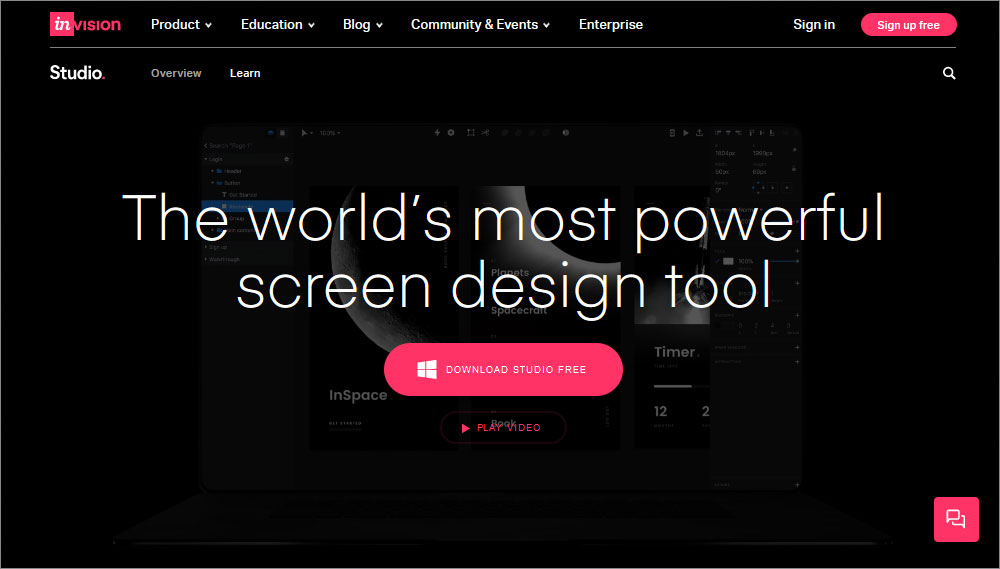 6. FluidUI – Quick UI building and Prototyping
A smart prototyping and UI building tool, FluidUI's primary focus is on simplicity. It takes the 'tough' out of the design process and lets you design with ease. And that is made possible with the following array of features:
Pre-built Android, iOS, and wireframing component libraries
Team collaboration using commenting, chat, and video calling
Over 2000 built-in widgets
Dedicated player to let you preview designs on mobile screens
Testing, data import/export, and several third-party integrations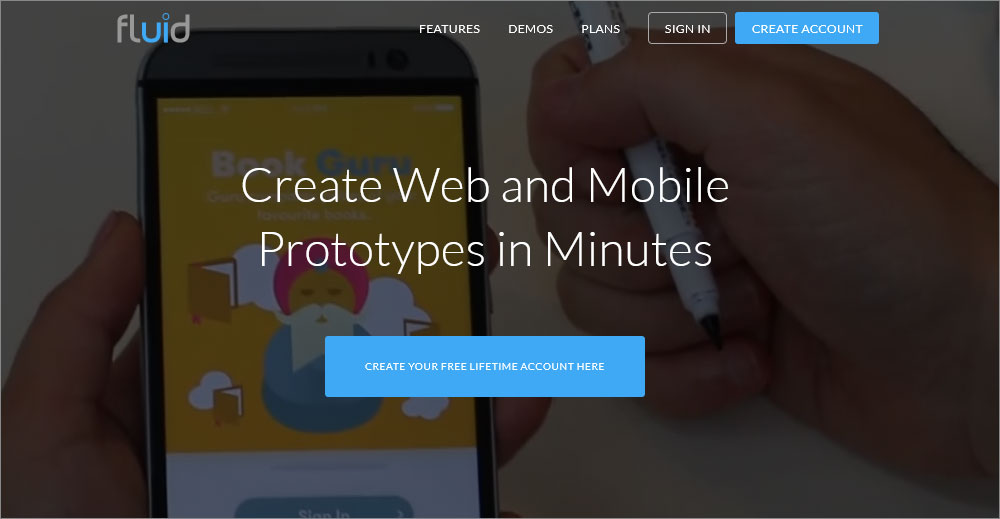 7. Vectr – Vector Drawing
From simple to complex illustrations and complete websites and mobile applications, Vectr lets you design anything and everything. With ease. The free, cloud-based tool comes with the following benefits:
A simple and straightforward tool that is easy to learn and use
An assortment of basic and advanced design features like clipart design and customization capabilities
Allows integration with WordPress and Slack for a seamless workflow.
Minimalistic and clean UI
Available on cloud, and on Mac and Windows devices to ensure cross-platform use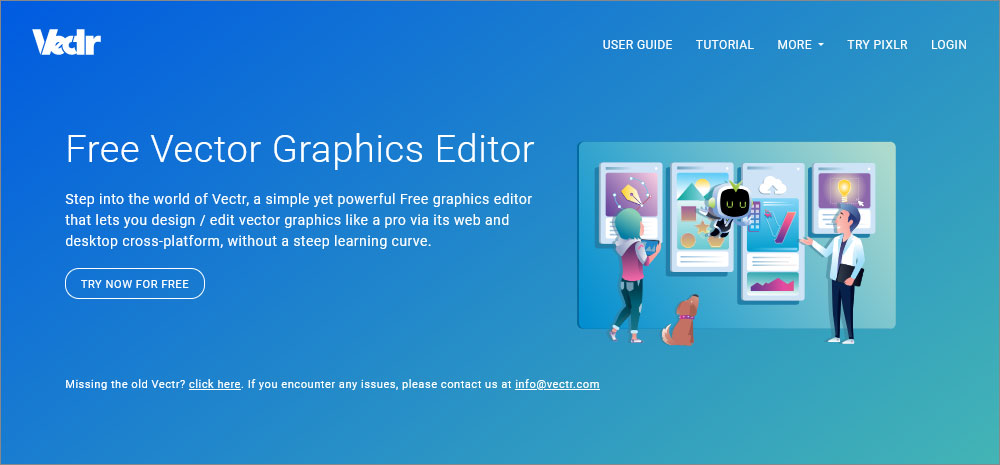 8. GIMP – Photo Editing
The GNU Image Manipulation Program simply referred to as GIMP is a free photo editing tool that works on Windows, Mac, and Linux devices. Don't be fooled by its outdated appearance as it packs a powerful punch with the following functionalities:
Color adjustment, noise reduction, cropping, and more features for basic photo editing
Advanced features like layer masks and filters are available
An open-source architecture that lets coders use it to the fullest
An active community of developers who keep developing new plugins and more for feature enhancement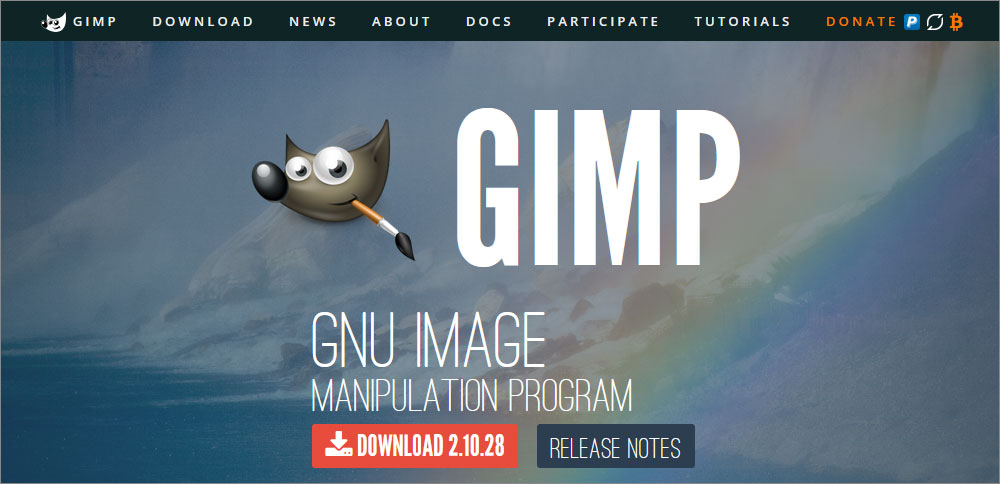 9. Marvel – User testing tool
Marvel is a marvelous web page design software that lets you design pages exactly as you want them to look and it lets you stimulate designs through a prototype. But it is not just prototyping that Marvel offers. It combines prototyping with user testing through the following features:
Minutely analyze your designs using a heatmap to capture all touches, taps, clicks, and scrolls
Useful knowledge base, responsive email/helpdesk support, and ample video tutorials and documentation to help newcomers get started
What-You-See-Is-What-You-Get (WYSIWYG) drag and drop editor that makes it effortless to use
Reporting, analytics, and statistics to help you stay on top of your progress
Collaboration tools and offline access to make your work accessible to the entire team at any time.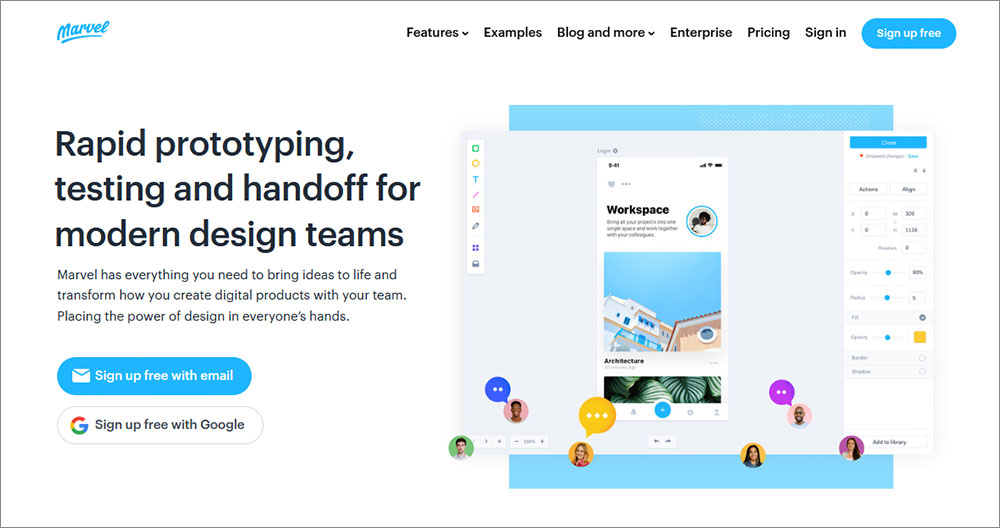 10. Framer X – Web App Designing
Framer X started out as a simple JavaScript library and prototyping tool. But today, it is no less than the top web design tools free. With Framer X, even beginners can create React code and prototype fast. And that's possible with the following set of features:
Ability to use Smart components in code
NPM support, though still available in Beta mode
Ability to share your code with the team with just a link
Webcam competent that allows adding camera feed to your prototype without coding
Cursor chat, a real-time chat option that lets you share feedback, ideas, and more on the canvas itself.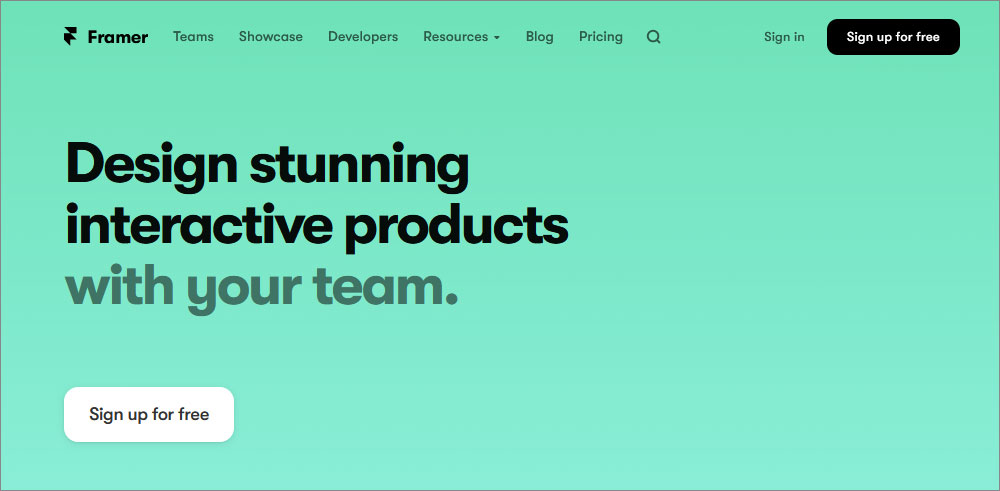 With that, it is a wrap on our list of the 10 free web design software and tools. Now it is time for you to quickly start working on these web design software and showing your clients some awesome results.
Know of any more free web design tools that you have used and loved? Tell us in the comments section below!