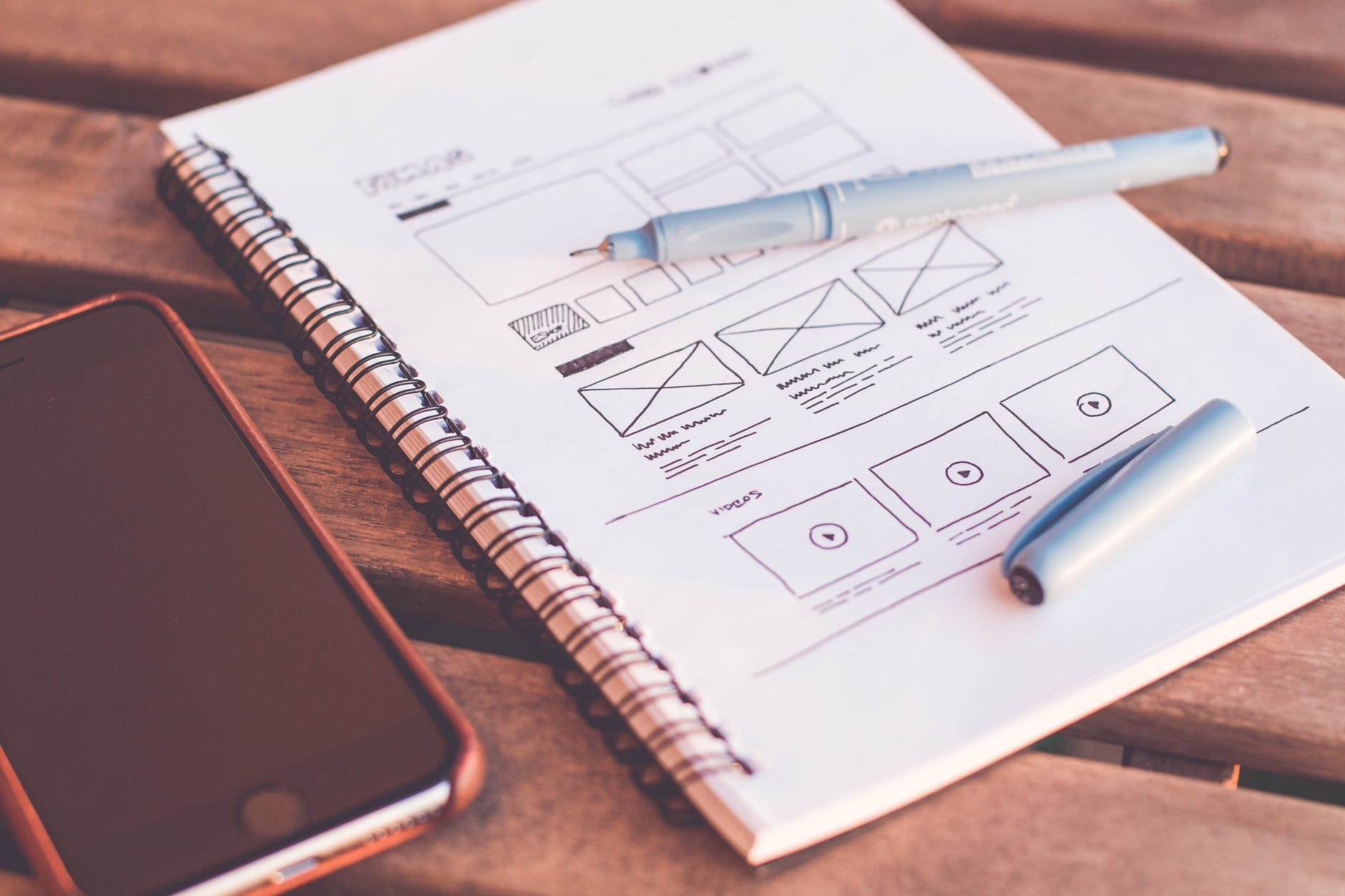 An overarching trend we'll see in the upcoming year is an increased emphasis on creating websites like works of art. This marks the beginning of the web-based renaissance, where companies are creating websites for their own sake, similar to how it was in the 2000s.
Visually, web trends are taking cues from the beginnings of the Internet, where photographic-centric layouts are common and creative typography is the new "it" thing.
The 215 Guys, a Philadelphia based web design agency, suggest using muted colors, serif fonts, and sophisticated textures that prevent their sites from feeling too retro. Other than that, feel free to go wild with the following web design trends you'll want to use for your website in 2022.
1. One-Page Websites
Sometimes the most effective techniques are the most simple. In 2021 we saw the increasing popularity of the one-page website that gets rid of the drop menu and navigation folder. While this method isn't possible for all businesses, it's perfect for portfolios, resumes, and flyers.
2. Art-Deco Motifs
We rolled back around to the '20s once again, and coincidently, so did art deco. Popular in the 1920s, 2022 will take inspiration from the clean, curving lines and repetitive shapes of art deco architecture and illustrations. We recommend you take inspiration from the Chrysler Building.
3. Oversized Typography
Typography of unusual size offers an incredibly bold and fresh take on what's considered standard. When blown up to a large size, the font becomes more akin to graphics rather than copy. Overused typography can be used in both maximalist and minimalist designs and styles.
4. Full Interactive Fonts
Some designers prefer to make their users play with the text rather than just look at it. It's not hard to do, either, even with no coding experience. We often see designers use GIFs to transform text when the user clicks on it or morphs into a new design when you hover over it.
5. Collage Illustrations
While collages are super fun to work and play with on paper, they're hardly ever used for websites until 2022. Collages allow artists to give their sites a tactile feel, which opens up more white space. Switch up the patterns, shapes, and colors you use to simulate a messy room.
6. Grained Gradients
Designers love gradients because they can effortlessly make a 2-D image appear 3-D. In 2022, we're keeping the gradients but with a little more grain. Adding extra grain to most objects will make them look shiny and futuristic, mimic retro films, or cause photos to look much older.
7. More Inclusive Copy
Copywriters are often told to copy human speech rather than a college essay. This is because inclusive copy makes the web feel like a more welcoming place. However, inclusive copy isn't just based on reading level in 2022; it also references slang and common cultural idioms.
8. Gender Neutrality
In 2022, blue and pink won't be used as often in web design. Aggressively pink skincare websites and hypermasculine themes for men's clothing sites are thankfully becoming a thing of the past. This practice is making its way in copy, where "he" or "she" is replaced with "they."
9. Split-Screen Sites
A unique, often unutilized design concept is split screens. In 2022, it seems that dual layouts will be used more frequently to give designs a heightened sense of visual interest, contract, and natural separation. It also gives teams the best excuse possible to use more vibrant colors.
10. No-Code Websites
Creators don't need coding experience to build incredible websites. In fact, it may even hold them back in the future. Software that allows businesses to use drag-and-drop elements in their site benefits from accessibility, speed, and learning through experimentation.