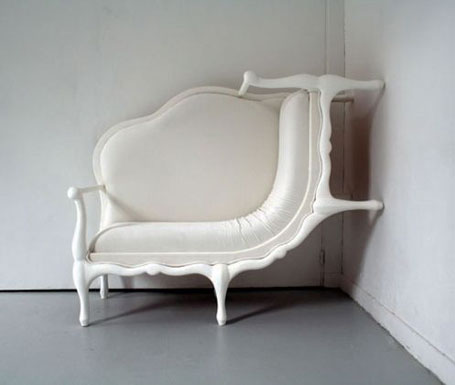 While decorating our living room, sofas are one of those objects that complete our room. Varieties of sofas are available but choosing the right design is the main concern. The sofa you choose should be within the theme of your living room and sofas could actually be a modern art masterpiece. If you do not believe then here are some collections of epic and creative sofa designs that will make your living room absolutely unique.
1. Styrofoam Sofa
Designer Kwangho Lee used his creative concept of building sofa with "felt" material which is very flexible and attractive.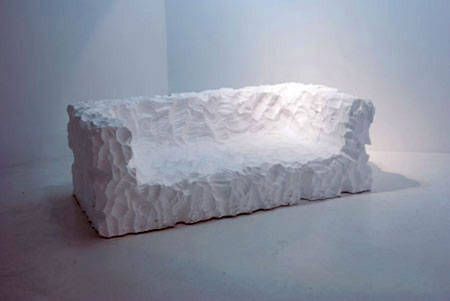 2. BRC
BRC Designs makes limited edition objects, one-of-a-kind pieces, and custom materials from the inception for the idea.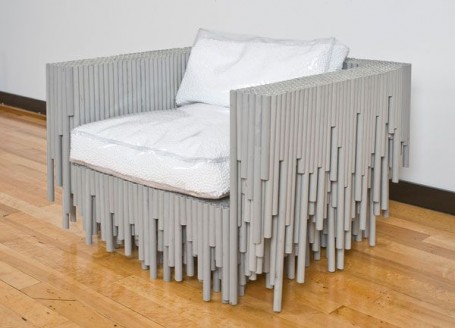 3. Ball Pillow Conglomerate
Designers Cheng-Tsung Feng and Kai-Ting Lin has designed this daydreamer furniture piece. The balls are made from artificial fur, low-density foam, high-density foam, and canvas.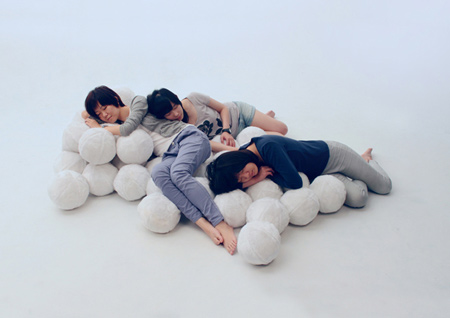 4. PhatKnitt
Designed by BaukeKnottnerus, this sofa is a series of giant threads used to create, knitted or not, interior products.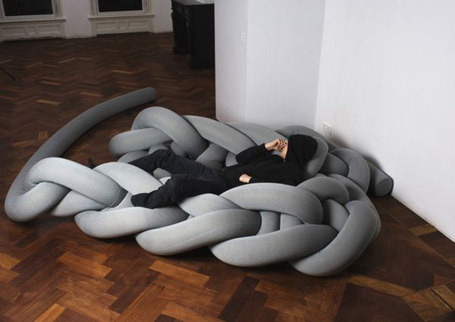 5. Puma
From the hard labor scrupulously from the interiors planning to their complete assemblage of first-rate choice materials, by modern and fair techniques, Rodolfo Rocchetti designed this sofa.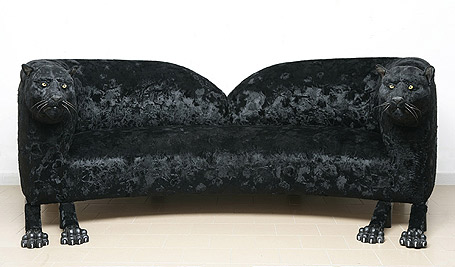 6. Pool Sofa
This Sofa was made for an ad campaign for swimming pool design firm Piscine Castiglione near Milan.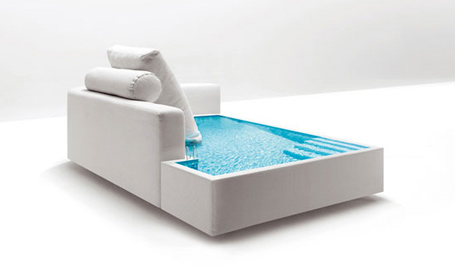 7. Brocca
Designed by Gufram, this sofa is really creative with structure resembling that of lips.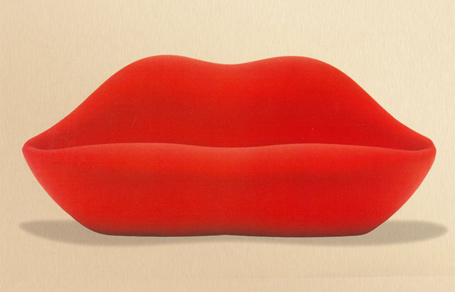 8. Roma
Designer Rodolfo Rocchettidesigned this sofa that show off more than sixty years of great passion in textiles manufacturing.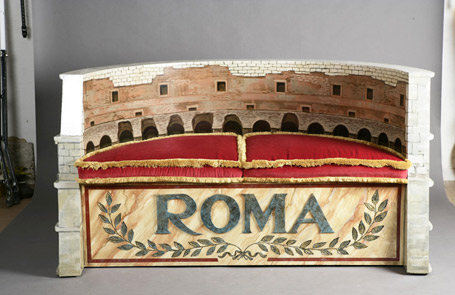 9. "Cross" Sofa
Elvis Pennetuzzo is a creative and successful designer who has established a design study called One Farm Design. One of his design creations is below: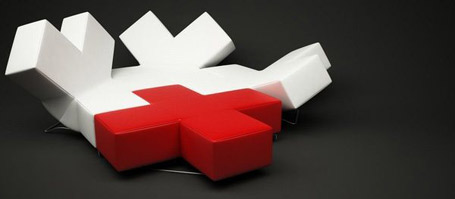 10. Feel the Deluxe
The Feel Deluxe is made of 120 soft and extremely pleasant balls.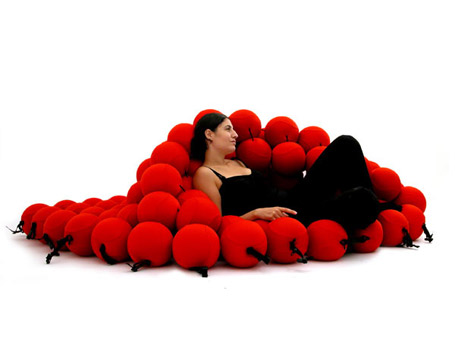 11. Cow Sofa
This is a typical craftsman's workshop of Rodolfo Rocchetti.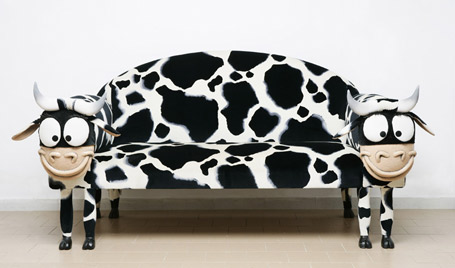 12. Tiger
The "Tiger" sofa of Rodolfo Rocchetti is in the famous monthly interior furniture review "AD COLLECTORS architectural digest". This confirms that Rodolfo Rocchetti handmade articles are all exceptional, exclusive, refined and tasteful.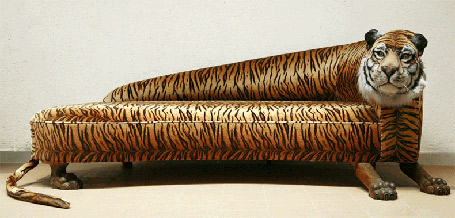 13. Wall-Climbing Sofa
This wall climbing sofa designed by Lila Jang as in the given picture is absolutely unique and worth appreciating.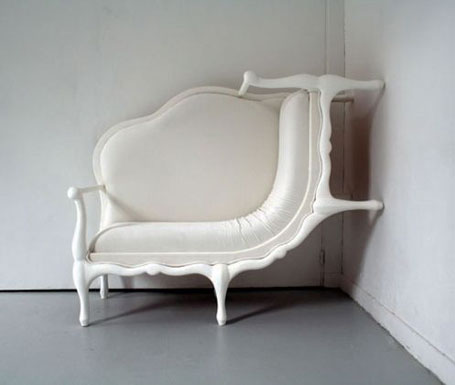 14. Crumpled Rumpled Paper Sofa!
Designed by Tokujin Yoshioka, this sofa is made from crumpled paper.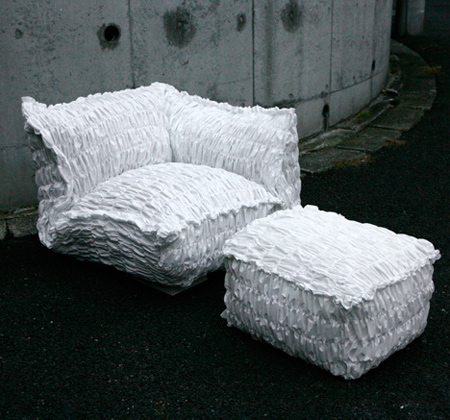 15. Manet
Designed by Marta Szymkowiak, this armchair sofa is really creative and cosy. Long, soft elements made from polyurethane foam are spread under the weight of the body, matching the shape of the body itself.