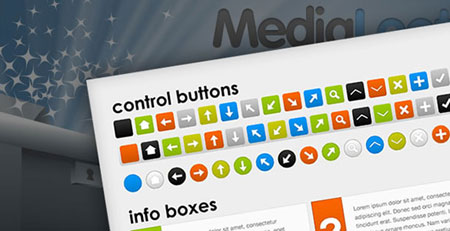 Looking to make your web design process faster? These sets of PSD and vectors of UI elements should help you.
jQuery must be the most popular javascript framework out there, this set of UI widget will make the development process much quicker.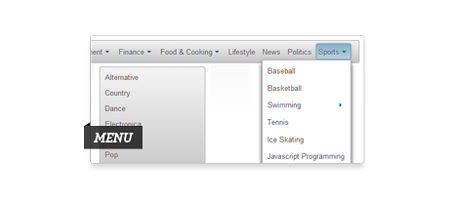 A well-organized PSD, with vector layers you can edit to blend perfectly in your web design or application.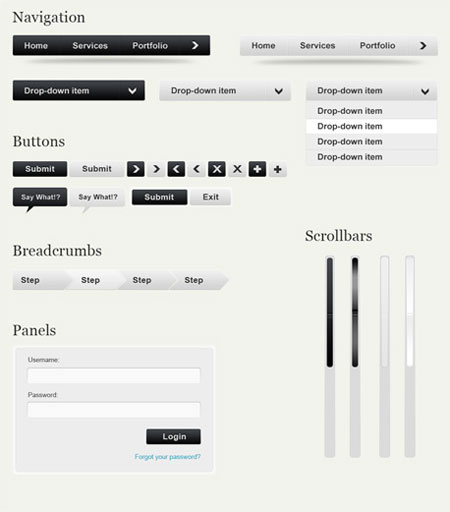 A set of clean UI and buttons in three different styles with over seven colors. Control buttons, text and info boxes, navigation buttons and elements, search forms,… all you need is there.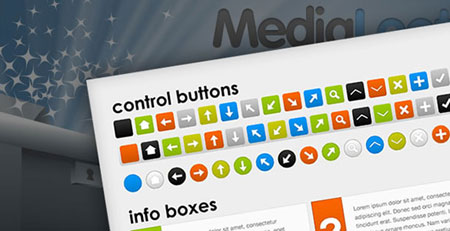 A PSD file containing UI elements to help speed the customization of your mobile web application designs.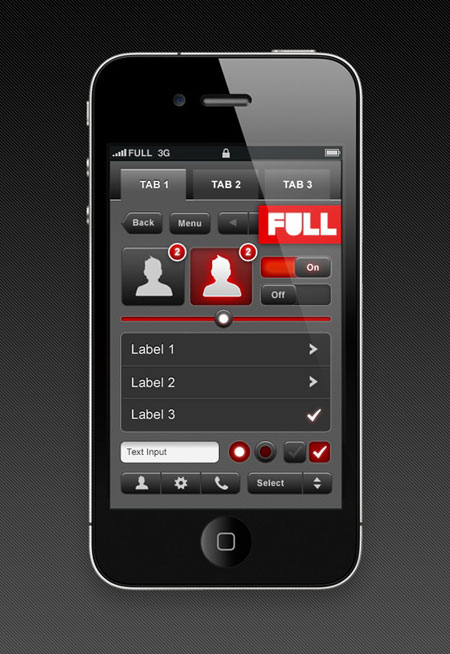 Looking to design for the iPhone? This set should be quite handy.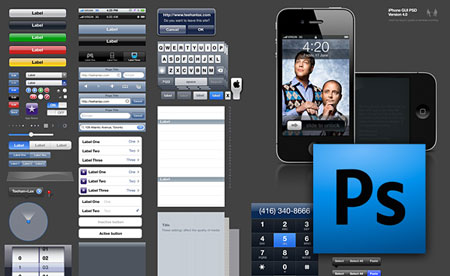 Another one for the iPhone, a cool set of icons for the iPhone toolbar.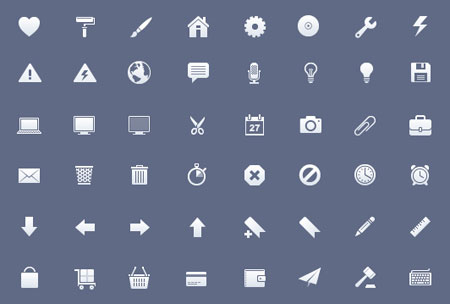 Another UI set for the iPhone, in vector format this time.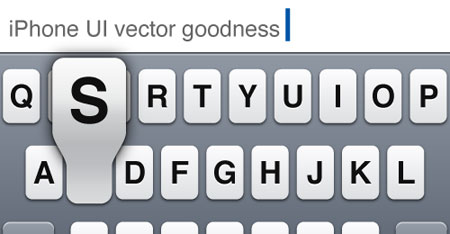 Because not everybody had an iPhone, the UI elements kit for Android could reveal itself quite useful.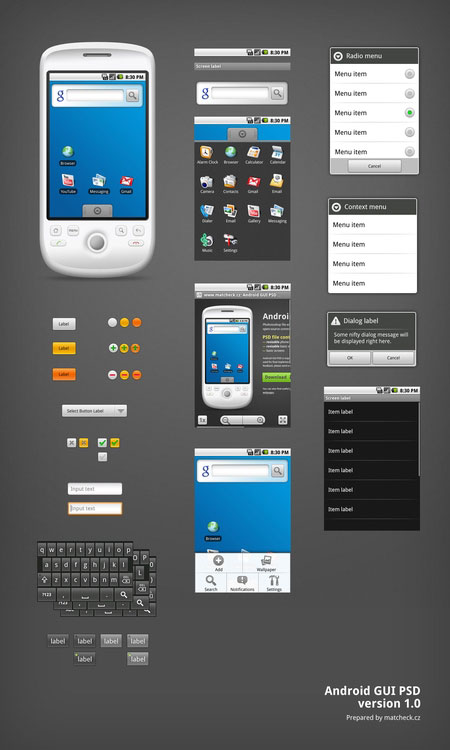 A cool resource offered by Yahoo. It contains, among other things: ad units, calendars, carousels, UI controls, grids, form elements,…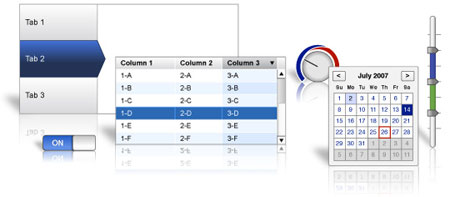 Gorgeous icons to use in your web designs of web applications. Probably the classiest icons for web design out there.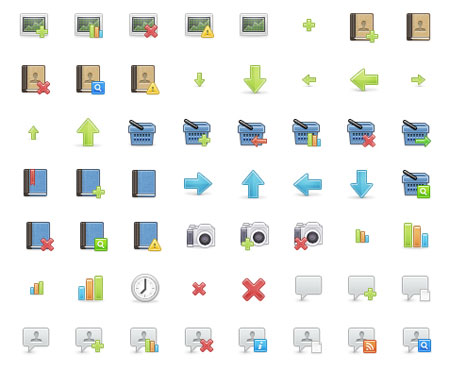 Not so many items in the kit, but the right ones: credit cards icons, buttons,…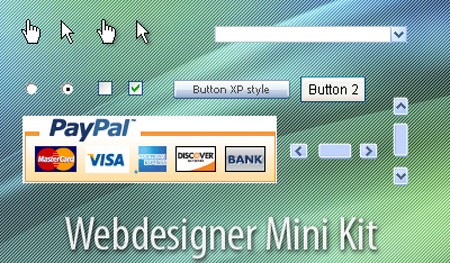 Offered by VectorTuts, this web assets pack contains browser screens and website elements.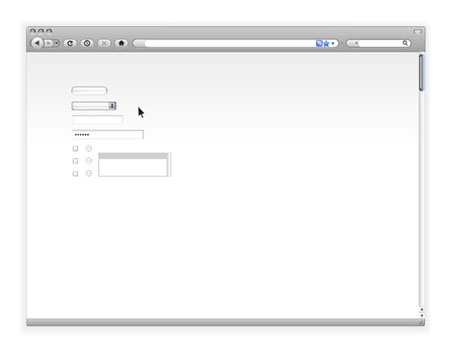 Graphical elements for the iPad in vector format, offered with a canvas size true to the iPad at 768×1024 px.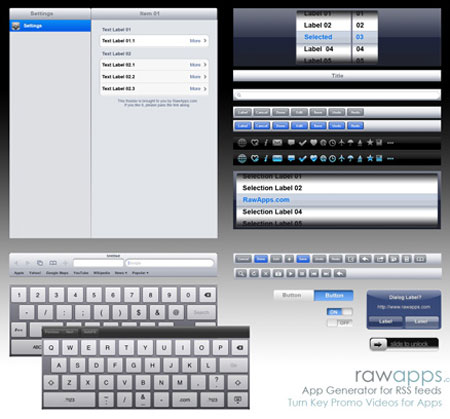 If you need a music player, you can start creating it by playing with this Music Player UI PSD.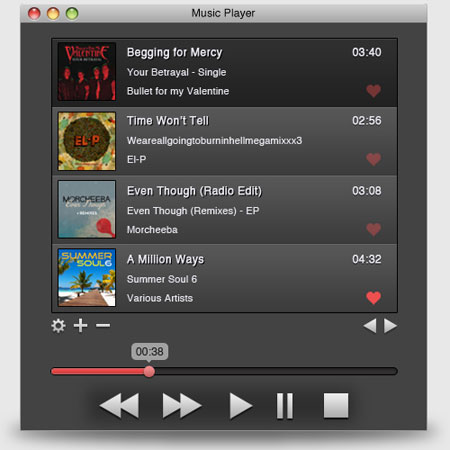 I hate working with forms, I find it just painful. This set of browser form elements PSD should make it a bit easier to visually customize your forms.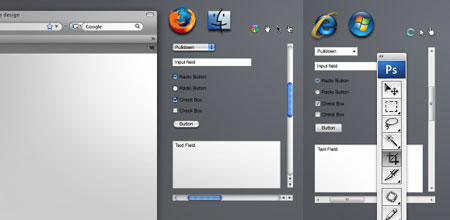 A simple, glossy set of blue icons, very web 2.0 style.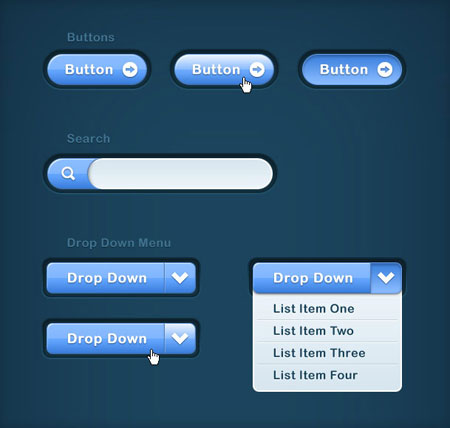 A very complete set of shapes for making wireframes.
Includes all Flex components from Flex 3 Style Guide: panels, data grid, buttons, fields, links, toggle, menu, scrolls, accordion, tabs, list, data picker, and more…