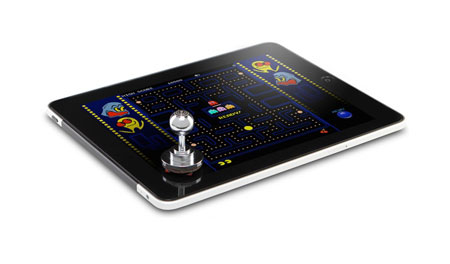 There is no doubt that the iPad is a revolutionary device, no wonder its competitors are trying to catch up like crazy. However, the iPad alone may not be enough for many of you out there. You'll probably want some kind of protection to make sure it doesn't break to easily or a stylus to make some applications' usage more convenient. Discover more cool iPad accessories you may need in this collection.
1. AirStash
With limited memory and no USB ports to plug in a regular external hard drive, the iPad definitly needed a way to backup more data, that's what AirStash does.

2. Vers wooden iPad case
Protect your iPad and give a little bit more natural feeling with this case
.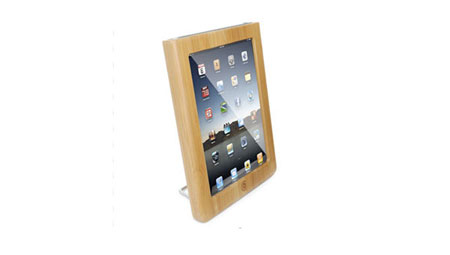 3. iPad hip bag
Probably the best bag
you can get to carry your iPad around.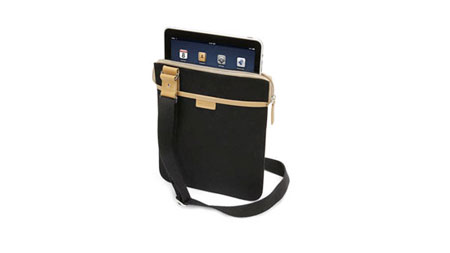 4. Arcade gaming cabinet
For the nostalgic gamers, put your iPad in context if you play old-school games on it.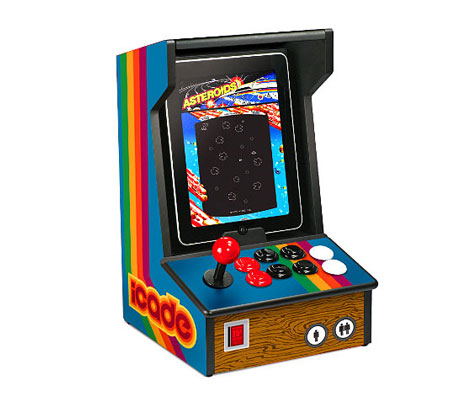 5. iPad arcade joystick
Looking to improve the gaming experience on your iPad, try this JOYSTICK-IT iPad Arcade Stick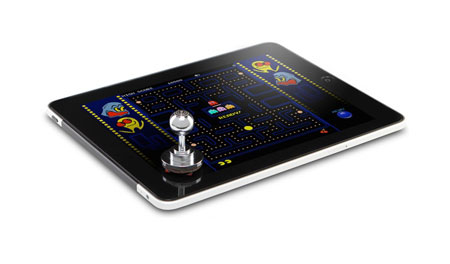 6. Pogo stylus
The Pogo stylus adds some precision in your iPhone/iPad experience, it comes with a multi-purpose clip too.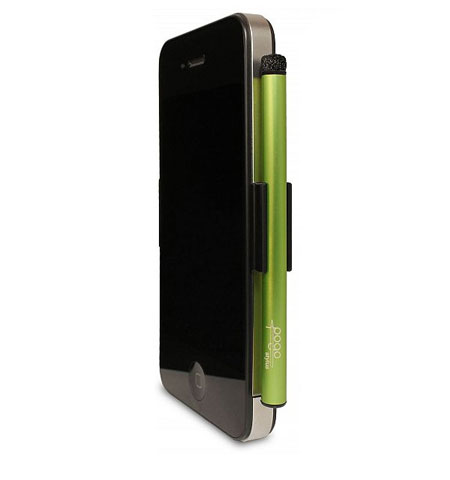 7. BookBook
The best looking iPad case out there, must have for book lovers.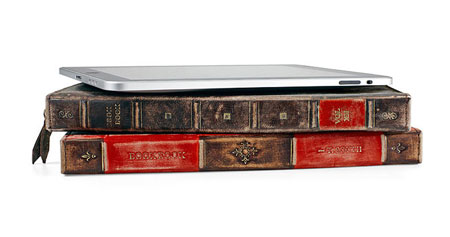 8. PropUp
PropUp makes your iPad much more convenient to use.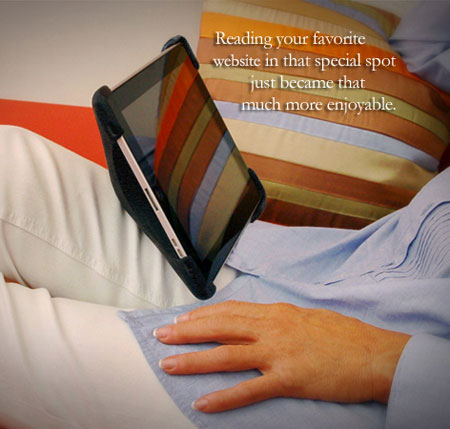 9. MoviePeg
Very simple stand for the iPhone or the iPad, easy-to-use and practical.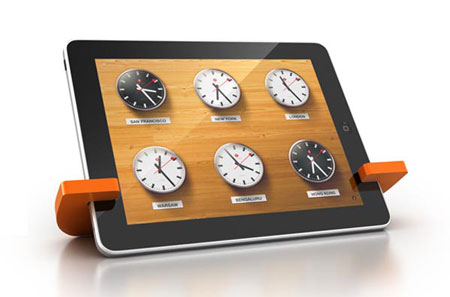 10. iPad case Genius
Probably the best iPad case you can buy, it protects your iPad and can be used as a stand in almost every situation.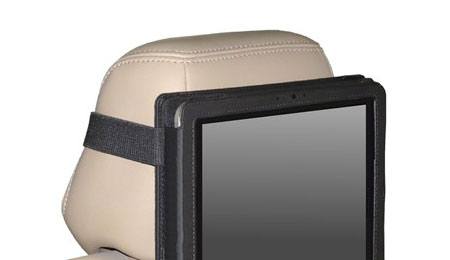 11. Compass
Stylish and very simple iPad stand, it's very space-saving when you don't use it and perfect to get your iPad up.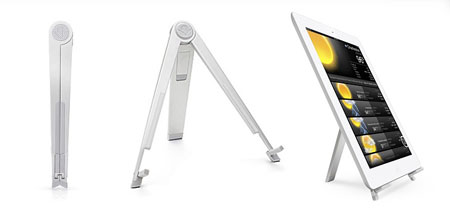 12. ZaggMate iPad case
Strong and elegant, the ZAGGmate iPad Case
also includes a keyboard and acts as a stand.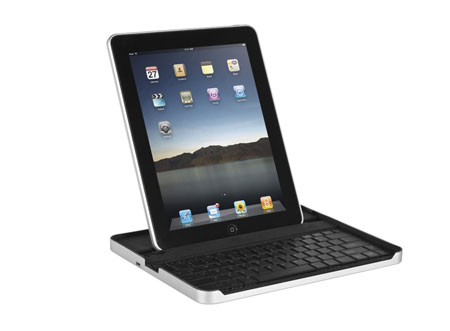 13. Keyboard dock for the iPad
Make your iPad more usable for work where you need to type a lot by using this keyboard dock
.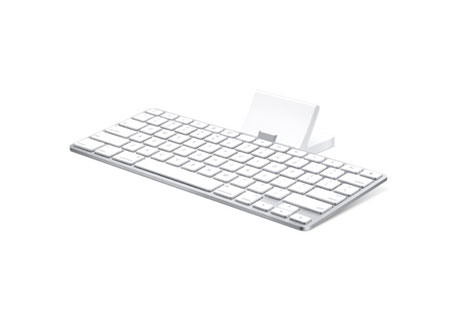 14. Nomad brush
A paintbrush for your iPad, perfect for working with creative apps.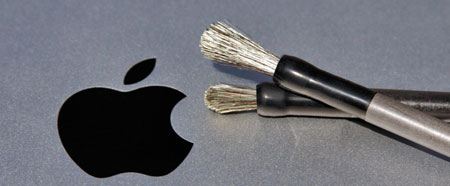 15. Miniot iPad cover
Beautiful flexible cover for your iPad.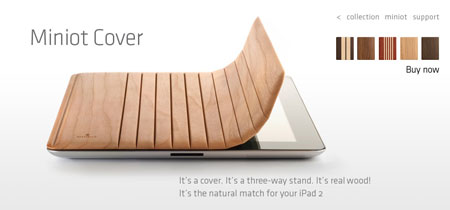 16. HardGraft iPad case
Beautiful leather sleeve to protect your iPad.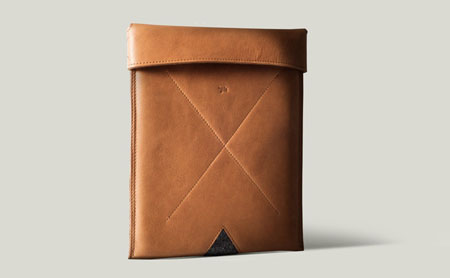 17. Viewstand
Get your iPad up on this viewstand
and give it an iMac look-and-feel.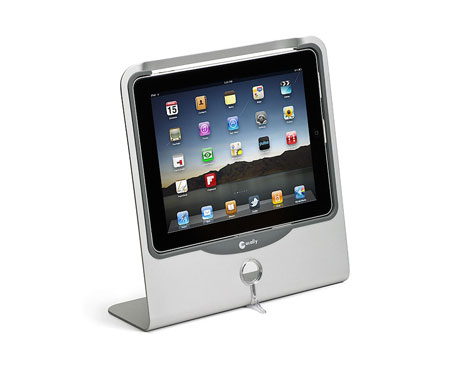 18. iBend
The thinnest stand available for the iPad.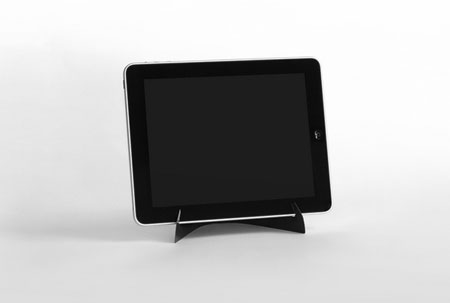 19. GelaSkins
Tons of cool skins to customize your iPad, hard to make a choice.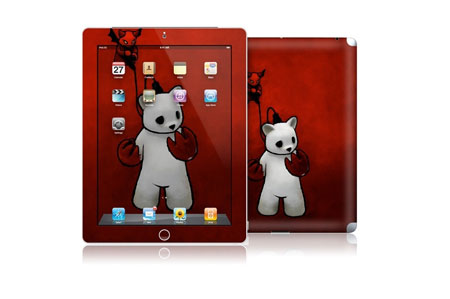 20. Giant Pencil stylus
Looking like a huge vintage pencil, this stylus
is cheap and, most important, looks awesome.