Have you been counting on social media outlets to sell yourself or your products or services? Then, you're going about it much less effectively than if you had a website that sets you apart from the crowd.
You don't have anything close to total control over your design and content on a social media page. On a website you do. On Facebook, for example, the pages are designed alike. Whereas your website page(s) can uniquely present your brand and your products.
Are you self-employed or heading up a startup or small business? A top quality website builder can be the perfect solution to your needs. Most are easy to use, you don't need a developer, and you can achieve stunning results. Finding what's right for you could be a challenge. Let us help you choose the best website building tool. We'll pick it from among the following popular options.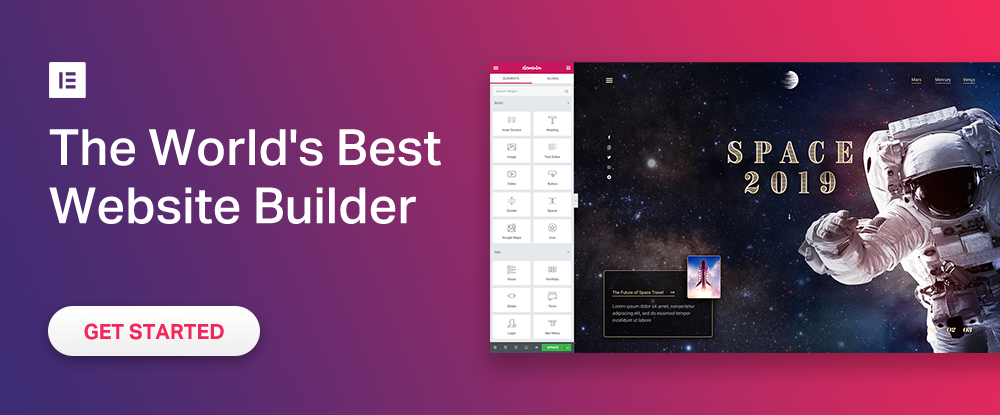 Elementor is the world's leading and most advanced WordPress page builder. With over 2M active installs, Elementor is designed to help business create great websites, improve their workflow and cut down on production time. Its drag and drop editor is quick, powerful and helps you create the perfect site or landing page without writing a single line of code. Without slowing down your page, you can confidently choose any theme and plugin for your site. Packed with widgets and features such as images, text, sliders, icons, testimonial and more, you can create a well-rounded site all with one plugin.
Don't have the time to start from scratch? Choose from over 100 pre-designed templates and blocks to easily and quickly build your site in a snap.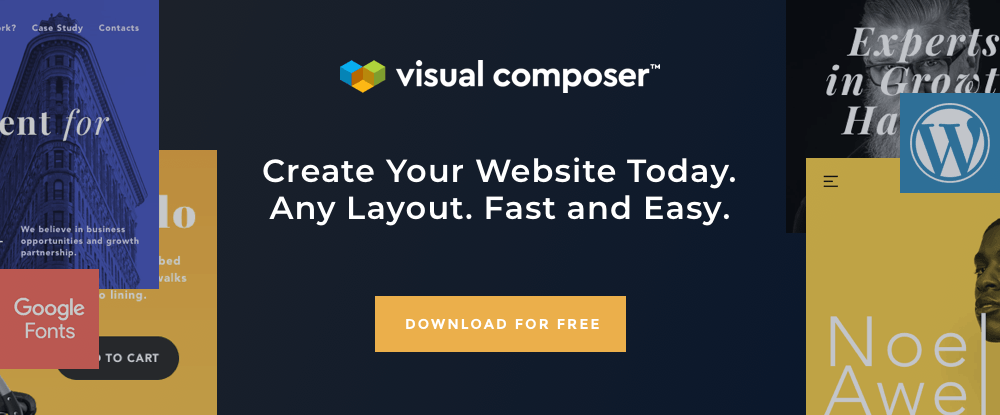 What kind of a website layout do you want? Obviously, it's one that will help you sell more. The Visual Composer Website Builder is a popular drag and drop editor for WordPress that's suitable for beginners and pros alike.
It allows you to create a website that has the features and capabilities you want, and you can do so without coding. One of the reasons you can build what you want to is the Visual Composer Hub. The VC Hub is a cloud marketplace of blocks, templates, and content elements for landing pages, business websites, portfolios, and products you can pick and choose from to build each website page exactly as planned.
You can also select your own page layouts and create custom headers and footers, and of course custom content. If you have the content you need on hand, you could build a website in a matter of minutes.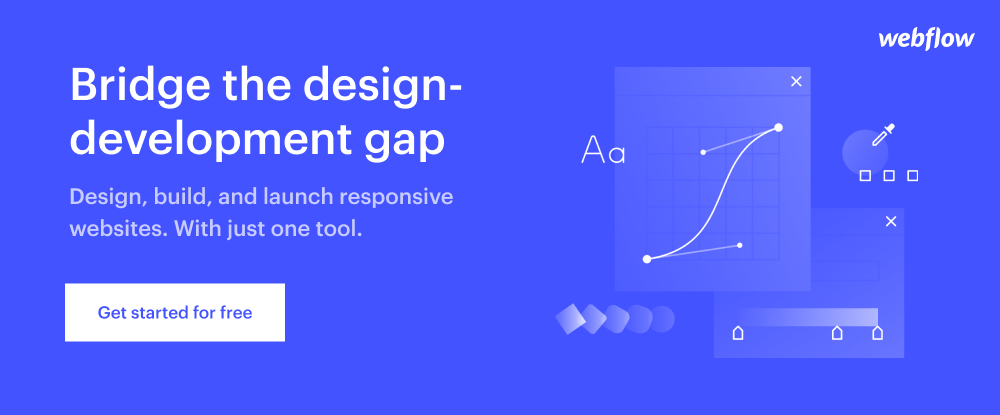 If you can build it using HTML/CSS, you can build it with Webflow – and ten times easier. Developers are especially fond of Webflow for this reason, and designers looking for ways to maximize this product's flexibility will benefit by having a basic understanding of HTML/CSS.
It doesn't require any coding skills to create spectacular pages, portfolios, or completely customized, responsive websites, however. Insofar as CMS is concerned, Webflow does that for you as well.
You can also use Webflow to create fully functional prototypes with real, dynamic content and easily add immersive interactions and animations – again without coding, and you can do so for eCommerce websites and any other website type as well.
Build your website from a free or premium template, a community-created UI kit, or simply start from a blank canvas. Webflow also takes care of your hosting needs.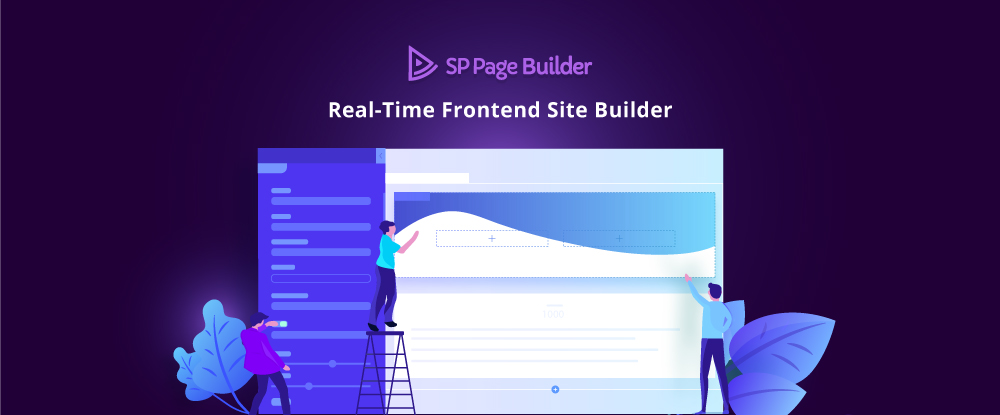 With SP Page Builder, you have an all-in-one website-building capability. Build a professional and functional website in minutes without any coding. No previous design skills are required, nor are coding skills.
Those time-consuming, tedious tasks you may have had to contend with before are now done by the Joomla page builder. With SP Page Builder's 90 ready-to-use section designs and 25+ complete page layouts you can launch a site in a few clicks.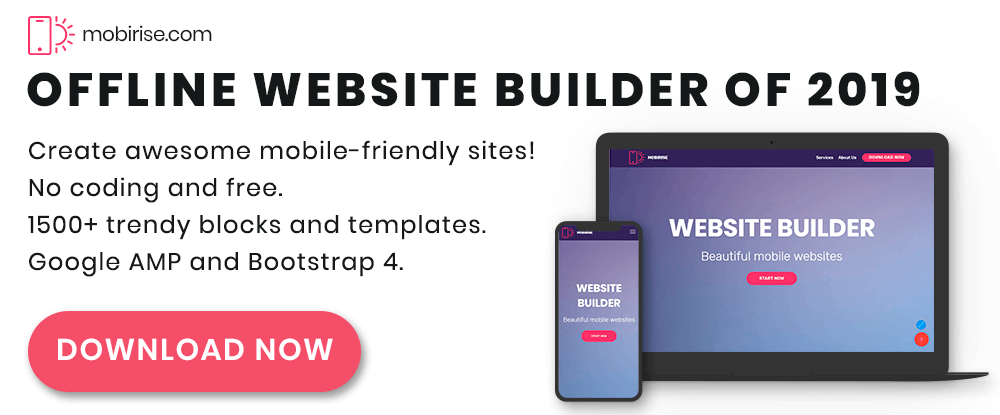 Mobirise is a free offline app that's ideal for creating small to medium-size websites, portfolios, and landing pages. It's a library of more than 1,500 beautiful themes, templates, and website blocks are guaranteed to get you off to a fast, easy start.
Mobirise is especially well suited for non techies, or for designers who prefer to work visually rather than having to deal with code. This is also a great tool to have for fast prototyping projects.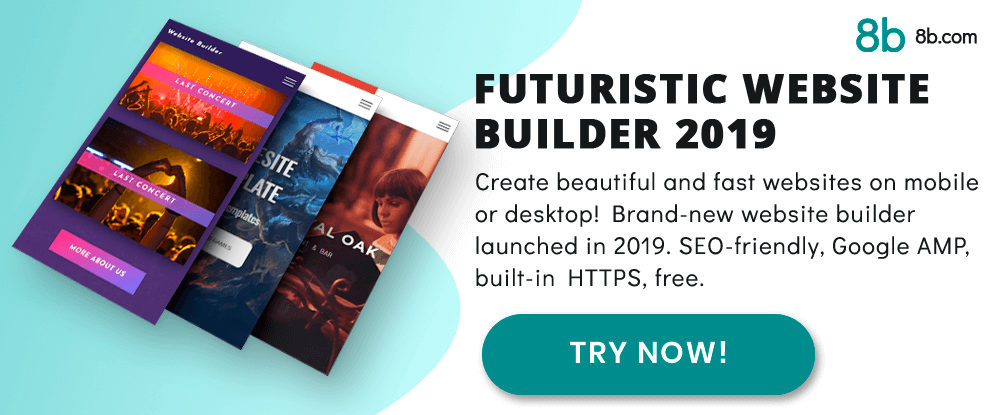 8b is another free and easy to work with a website builder. It's online, and perfectly suited for small business owners, entrepreneurs, freelancers, and hobbyists. The 8b website builder is brand new (launched in January 2019) and it's futuristic and super-simple to operate.
The package includes 16 starter templates and 250+ website sections, it features fast Google ranking, and the latest Google AMP guarantees your site will be lightning fast and 100% mobile friendly.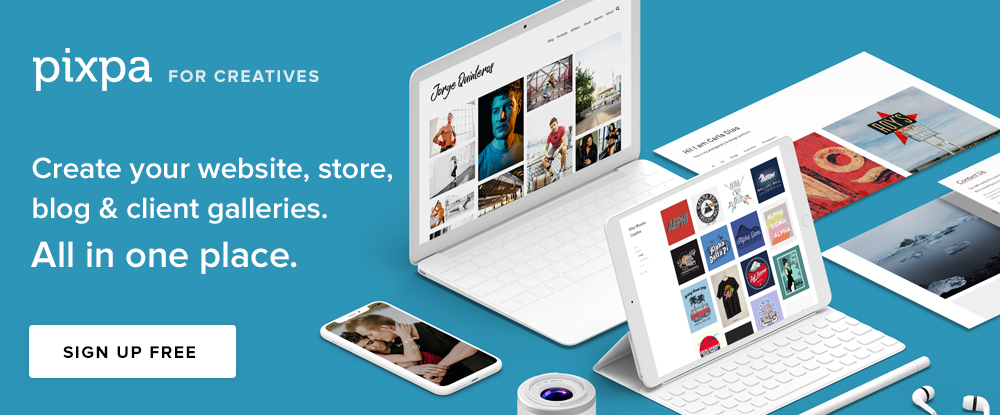 You can use this all-in-one platform to create any type of website, an online store, portfolios, and galleries, blogs, or whatever. The secret, or at least part of it, lies in Pixpa's assortment of beautiful, customizable, and mobile-friendly templates and its drag and drop builder.
Its cost-effective pricing plans, which start as low as $6/month, have made Pixpa a preferred tool for creatives and small businesses around the world. Pixpa offers a 15-day free trial.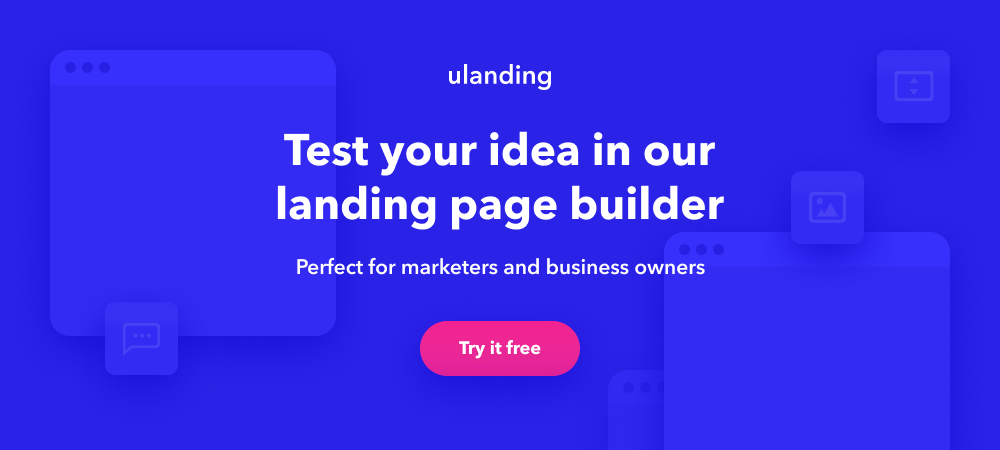 uLanding gives you everything needed to build professional-looking landing pages. Since it makes it easy to create a landing page in minutes, it grants you a wonderful opportunity to test your ideas (with Google Analytics, for example) and make changes on the fly when needed.
Everything is visual and drag and drop and there's an excellent selection of templates to get you started. You can try it for free.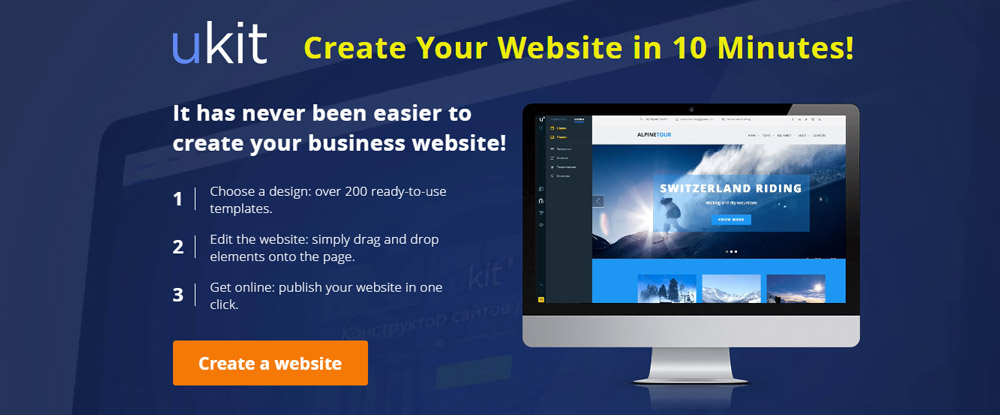 Can you really create a website in 10 minutes? If you have your content readily at hand, with uKit you may even be able to beat that time. Start with one or more of the ready-to-use templates, drag and drop your content onto your pages and publish your website with a single click.
It seems almost ridiculously simple, but uKit really does make it easy. This is another top tool that was created with non-techies in mind.
Conclusion
There's a "best" solution here for just about everyone. A solution for small businesses and startups. A solution for web designers that specialize in creating websites for small businesses. One for creative types that want to build a stunning portfolio. One developers enjoy working with. This is something you can't say about most page or website builders.
Regardless of which of these solutions is best for you, you'll find it fast, easy to work with, flexible and reliable. Seems like a can't lose scenario if ever there was one.