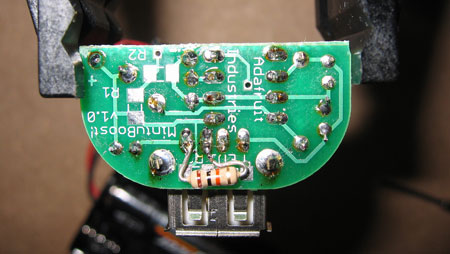 Summer is the best time to take a breath and upgrade some professionnal or personnal skills. This list will let you find some food for thoughts, but also some cute little hacks to experiment with gadgets.
Photography
Not a professional photographer? This DIY macro photo studio will be enough for most of your close-up pictures… for $10!
Because your camera is not only here to take pictures of your cute cat.
Get good camera lenses for less money, you know you want to.
4. Setting up your own studio at home
Good tips on lightening and set up.
Pretty cool stuff, will try it soon.
Could do some great graphics with such a gadget.
Productivity
7. 5 ways to spend less time at work
If you're in design, chances are that you love/like your job. It's still a good idea to try not spending all your time at the office.
Simple tip but pretty cool, giving the clutter more exposure will for sure make it unbearable.
Procrastination is the freelancer's worst ennemy, learn how to fight that bastard.
10. Design Your Space to Achieve Your Goals
Your working (and living) environment have an impact on how you work, learn how to make it better.
11. 15 Tips for Writing Effective Email
Stop waisting time on ineffective emails and learn.
Yay for apps that help you to concentrate!
Turn your Moleskine notebook into a power-productivity tool.
Money / Finances
Don't read this one if you have too much money or handle your finances the perfect way. I was a helpful read to me.
I don't think I could do all of these, but definitly some good advice there.
Don't know how to handle your receipts? Read this article to become a receipt-handling expert.
Mostly common-sense advice, still not doing it properly though…
18. 8 Important Money Saving Tips For Web Workers
Very good article, you shouldn't wait too long before you apply the tips.
Lifestyle / Health
As a designer, or as a freelancer in general, coffee is probably your main source for energy. These tips will help you to make better coffee.
I'll do that, but I'll NEVER give up butter for margarine! No way!
Loving this article for giving me excuses to sleep more.
Because you need to move your body too…
As a book-lover, I have to agree with this article.
Learn how to stop hurting your back at work.
25. How to make a sock monster
Need to get some entertainement too, right?
Photo by Steven and Sarah