The new version of HTML; HTML5 is being very popular today for building remarkable websites. Many developers modify the pre-existing HTML template for a quick result as starting from scratch is really time consuming and repetitive task to carry. There are a lot of web designers that produce free HTML5 templates which you can use to start your own website. Here we have the collection of 30 free and beautiful HTML5 templates. Have a look and choose your favorite one!
1. Businessus
Businessus is a stylish and clean design ideal for any business/ personal website. The design can be modified to work with other types of websites, such as a blog or portfolio. It is available here.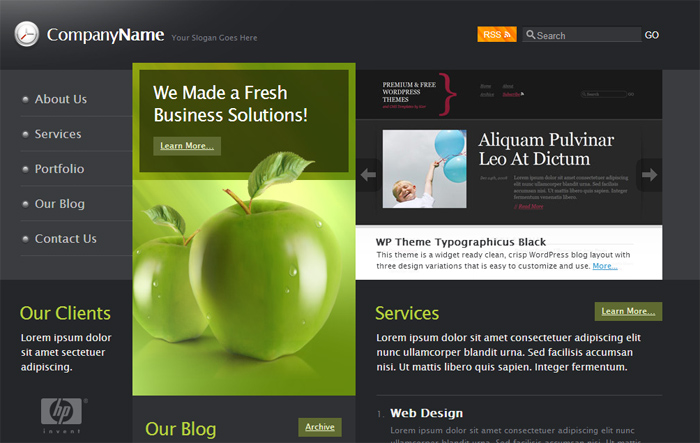 2. Vintage HTML Template
This vintage HTML template is made in HTML 5 which is fully responsive with retro style portfolio / showcase blog template with a retro style touch.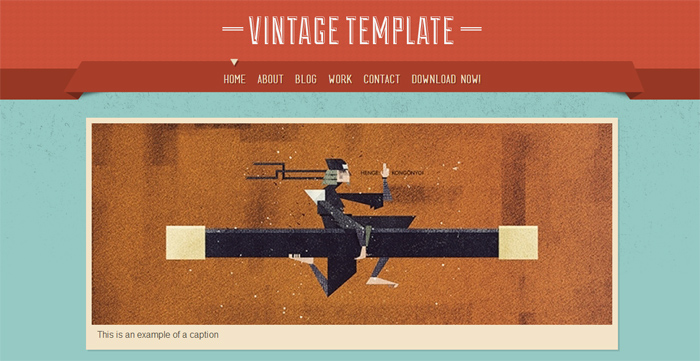 3. Caja HTML Template
This is a HTML 5 template perfect for creative's portfolio offering files for download and showcase work. Get it here.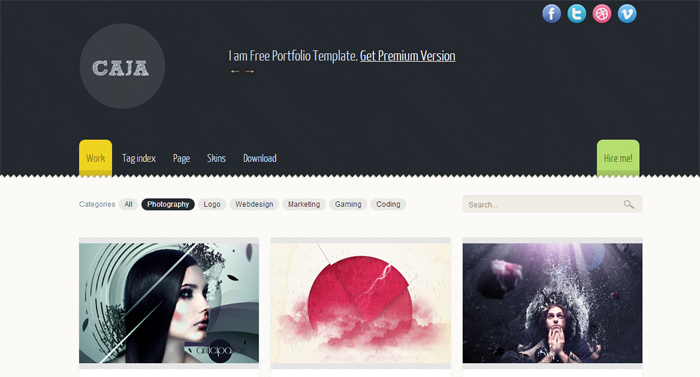 4. Madison
Madison is a great HTML template for those who need a personal portfolio to showcase their work or offer your services. It's a responsive template that features a page to list your work and a working contact page.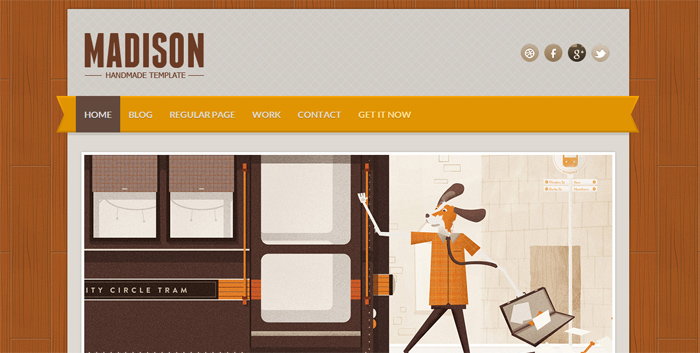 5. Tapestry HTML Template
Tapestry is a responsive HTML5 site template freebie by TEMPLATED. It is released for free under the Creative Commons Attribution license, so use it for your personal or commercial work.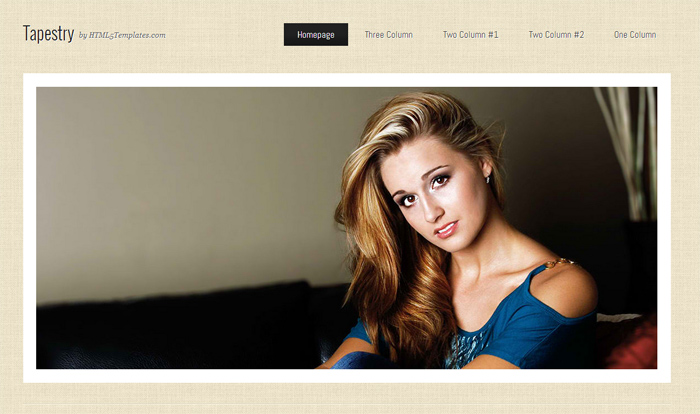 6. Overflow
Overflow is a free HTML5 template that is built using the powerful skelJS framework and includes a portfolio section, a social section and several text only and text with image sections. The template is fully responsive and is a one-page design.

7. Astral
This is a simple vCard HTML template that is built in HTML5. It has 3 pages: homepage, portfolio and contact page. Grab it here.

8. Arcana
Arcana is a responsive HTML5 template. It is amazingly adaptable for any kind of website.

9. Dopetrope
This is a high quality responsive portfolio HTML template including drop-down menu navigation and several page layouts such as: right sidebar, left sidebar or no sidebar. Get it here.

10. Miniport
Miniport is a responsive template built in HTML 5 which you can use freely for showcasing your portfolio. Get this template here.

11. Stylish Portfolio
Stylish Portfolio is a one page Bootstrap portfolio theme with off canvas navigation and smooth scrolling through content sections.
12. Responsive Single Product Template
This template is hand coded in HTML5 and CSS3 with responsiveness that is perfect for showcasing your app and other products in style. Grab this template here.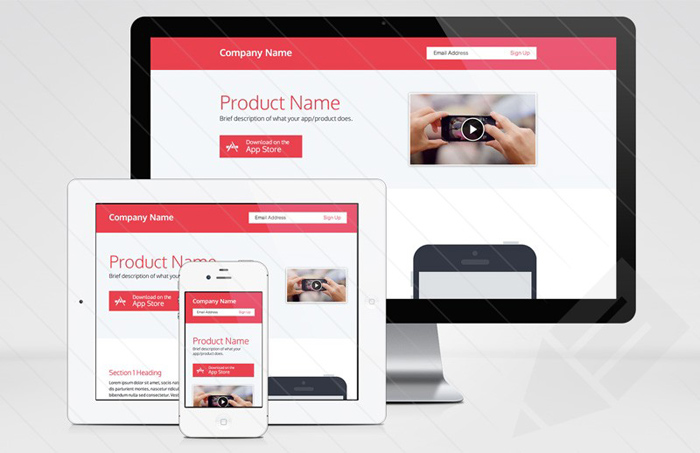 13. Codester
Codester is another portfolio template built in HTML5 for creative people like designers, photographers, graphics artists and more.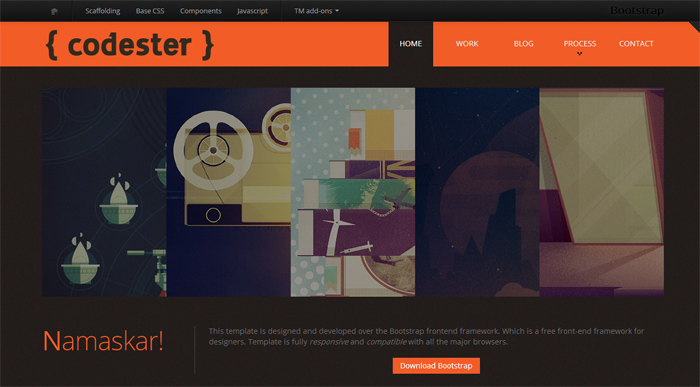 14. Simplex
Simplex is a free responsive HTML web template, useful for personal online portfolio, design agency website, photographer's portfolio, etc.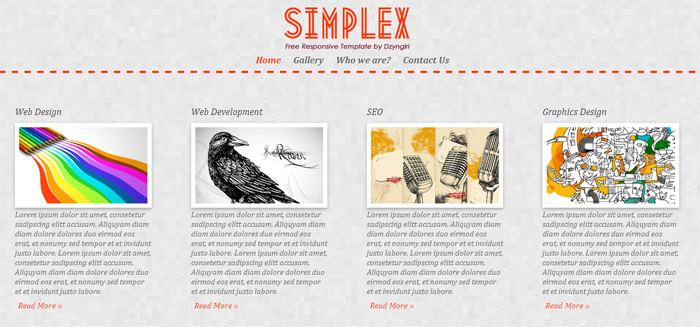 15. Paradigm Single Page Portfolio
This template is fully customizable as per your need. It contains Home, About me, Portfolio and Contact section, a cool Pirobox gallery, a dynamic and customizable contact form and more. Get it here.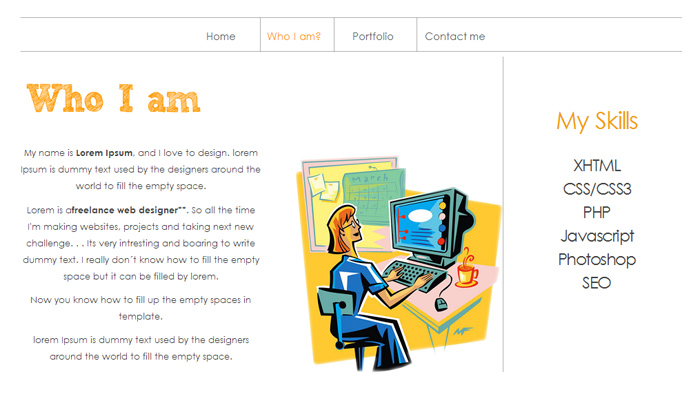 16. Legend
Legend is a multi-purpose responsive one page template built on Twitter Bootstrap. You can use this template as a landing page, online portfolio for creative folks or even as a business theme.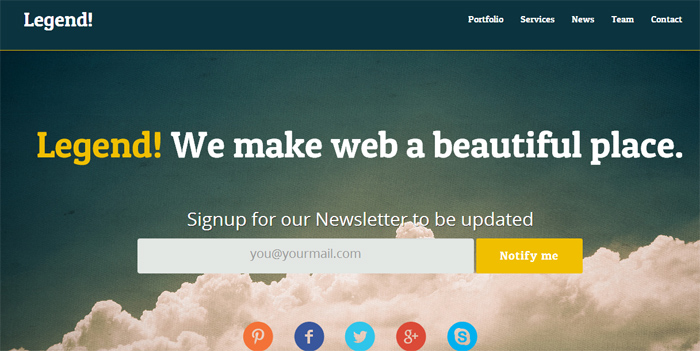 17. Flat Design Mini-Portfolio
This is a HTML5 portfolio template in two versions; one is multiple pages and second is single-page version with beautiful smooth scroll effect. It is available here.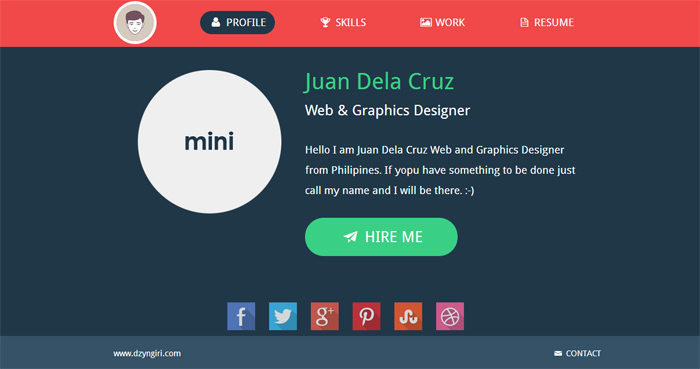 18. Appology Comming Soon Template
This is a free responsive coming soon page template that lets people know that your website will be live soon. Get it here.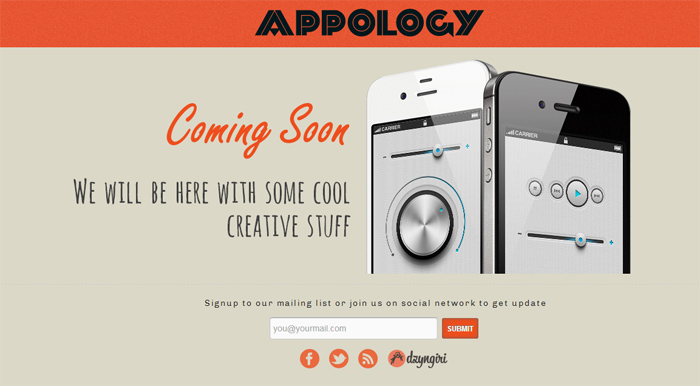 19. BisLite HTML Template
BisLite is a free HTML template that includes 3 pages: homepage, portfolio and contact page.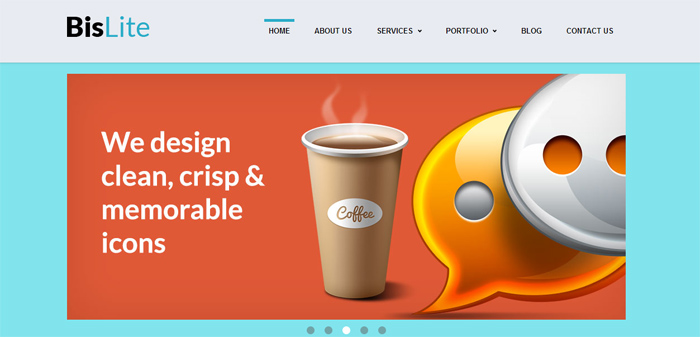 20. Wee HTML Template
This is Wee, responsive, super clean & creative HTML5 template for corporate sites, portfolio showcases and businesses.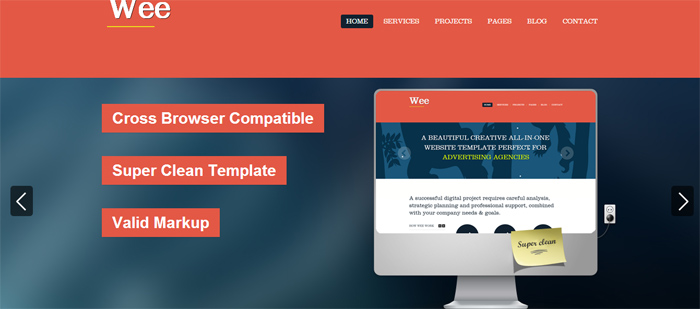 21. Grunge HTML Template
Grunge is a dark, grungy personal blog template for free use in both commercial and non-commercial projects. This template some really cool CSS3 features.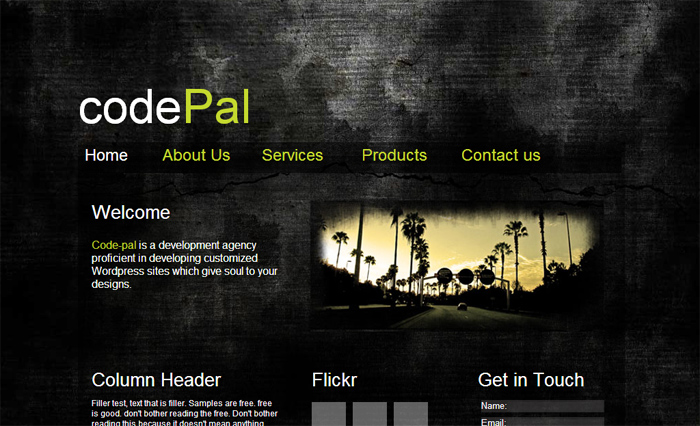 22. Deadstocker
Deadstocker is a very modern looking, dark themed based, Fashion website template. This complete template is HTML5 based with a cool jQuery slider.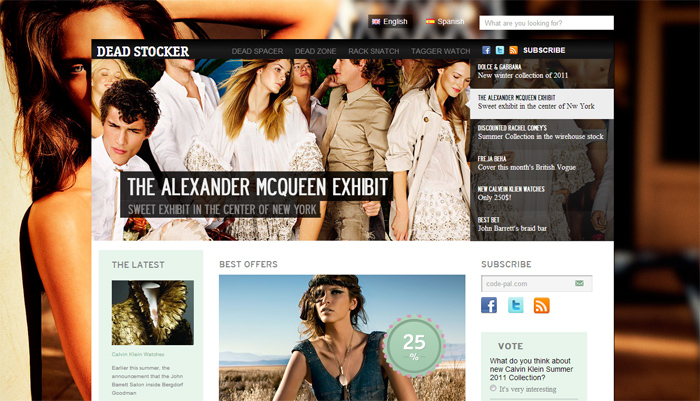 23. Brushed
Brushed is Free One Page Responsive HTML Template based on Twitter Bootstrap Framework. It is optimized for Retina Displays.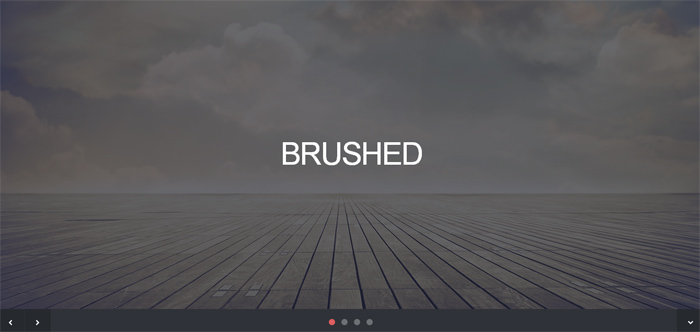 24. Heavy Industry HTML Template
Heavy Industry is a responsive HTML5 site template freebie by TEMPLATED for personal or commercial use.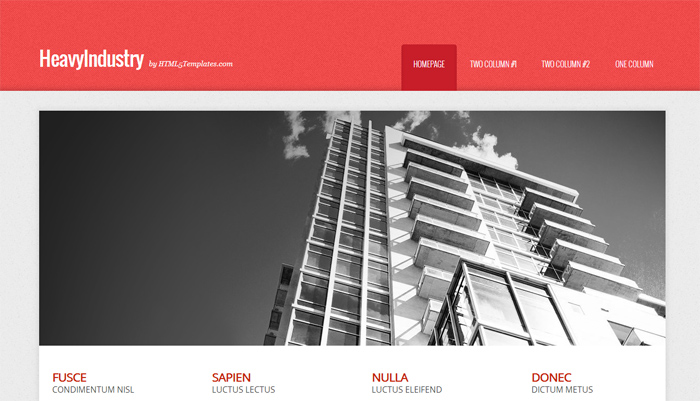 25. Nova HTML Template
This is a HTML 5 template sleek design more than 5 page templates, working contact form, front page slider, twitter feed, background patterns included. Get it here.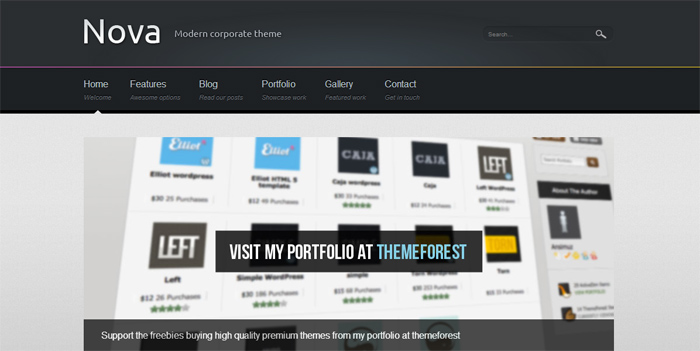 26. Resume HTML Template
Resume is a one page HTML 5 template and responsive made using Twitter Bootstrap.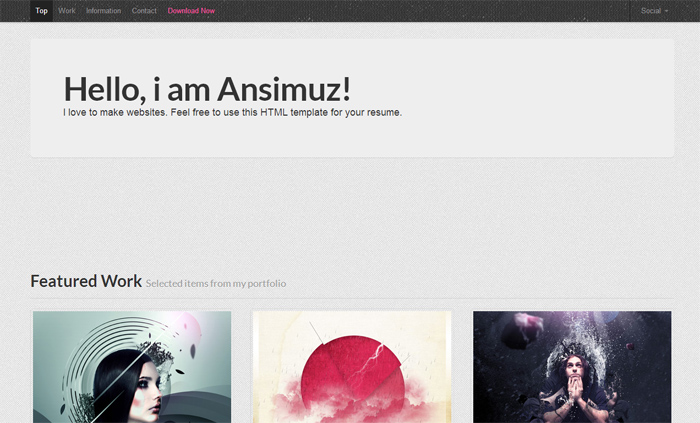 27. Halftone
Halftone is a fantastic free HTML template with Responsive Design, and Creative portfolio showcase. It's perfect for personal blog/portfolio style websites.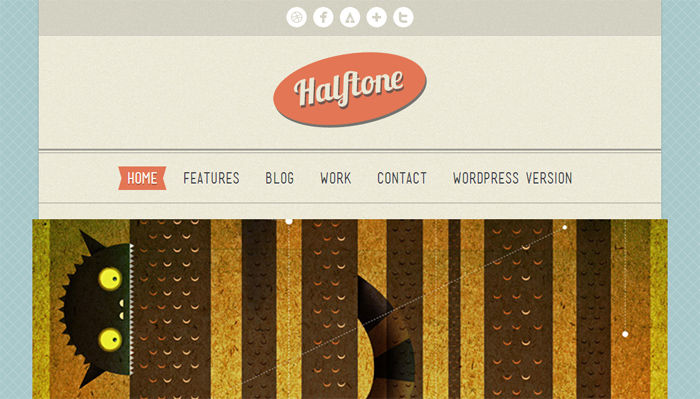 28. Kroft HTML Template
This is a HTML 5 Site template that is perfect for creative's showcase. It is available here.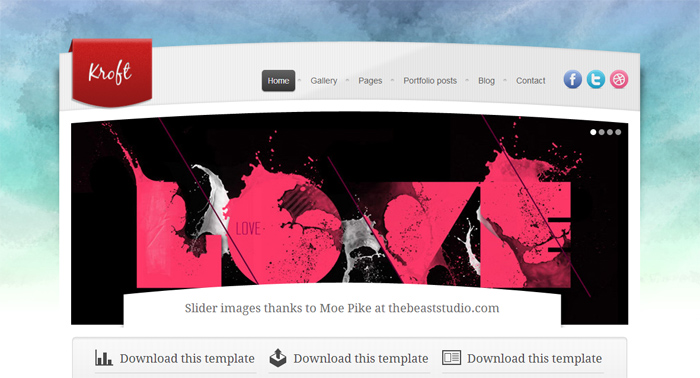 29. Left HTML Template
This is a gorgeous template made in HTML5 and it is excellent for blogs and portfolios. Get it here.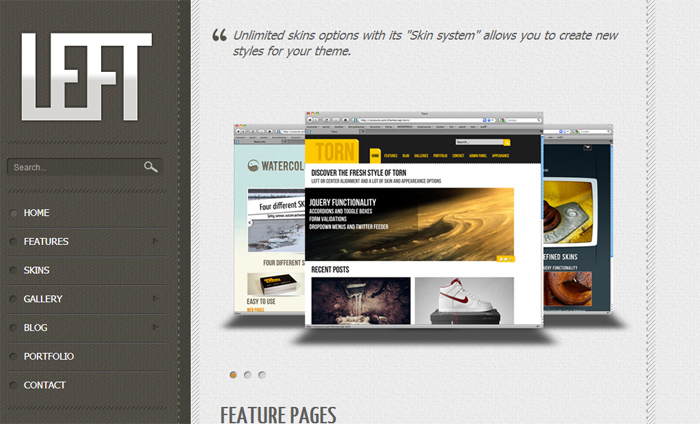 30. Zen HTML Template
This is a HTML5 template built in a dark and light theme. It comes with a fully working contact form, 6 post types for the blog, drop down menus and 4 different page layouts. It is available here.