If you are an artist and you are seeking for self-promotion of your art then here we have 30 great blogs to help you promote your arts. The below given blogging websites clearly accept submissions while some of them require a bit more action on your part as well. So for all the designers, multimedia artists, photographers and illustrators, there is something for you. Have a look at the given blogging websites.
1. Art Threat
Art Threat is your guide to political art and cultural policy. It writes about art that seeks to interpret, influence, or reflect upon society.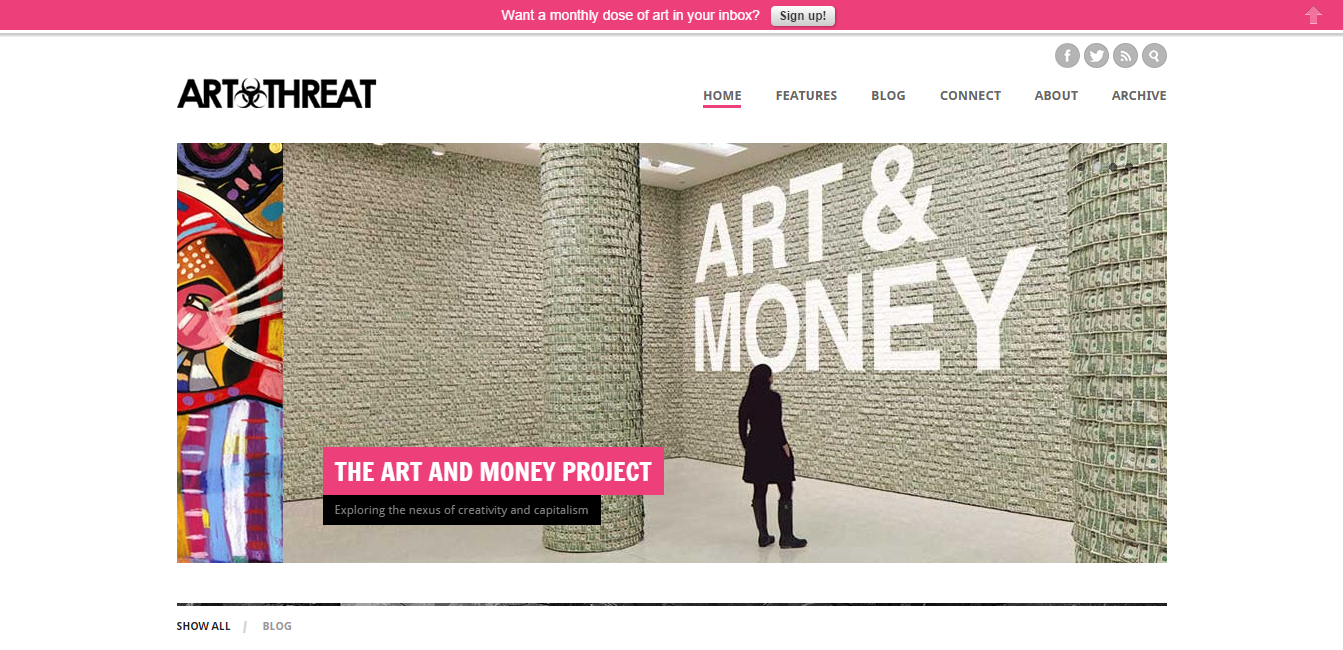 2. i can read
I can read is an art featuring some aspect of the written word.
3. The Only Magic Left is Art
The Only Magic Left is Art helps to enter an era of "artistic equality" among the creative stratosphere.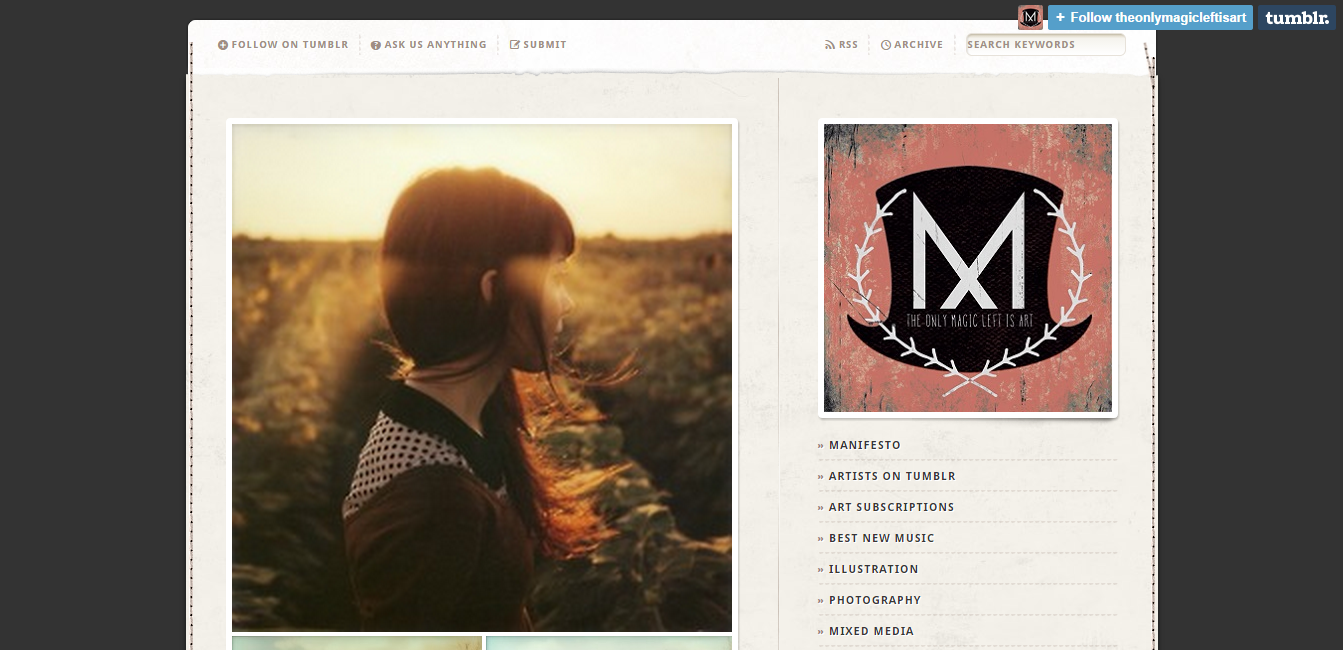 4. Tumblr Open Arts
Tumblr Open Arts is where you can find all the new discoveries, happenings and best of in the Tumblr art world.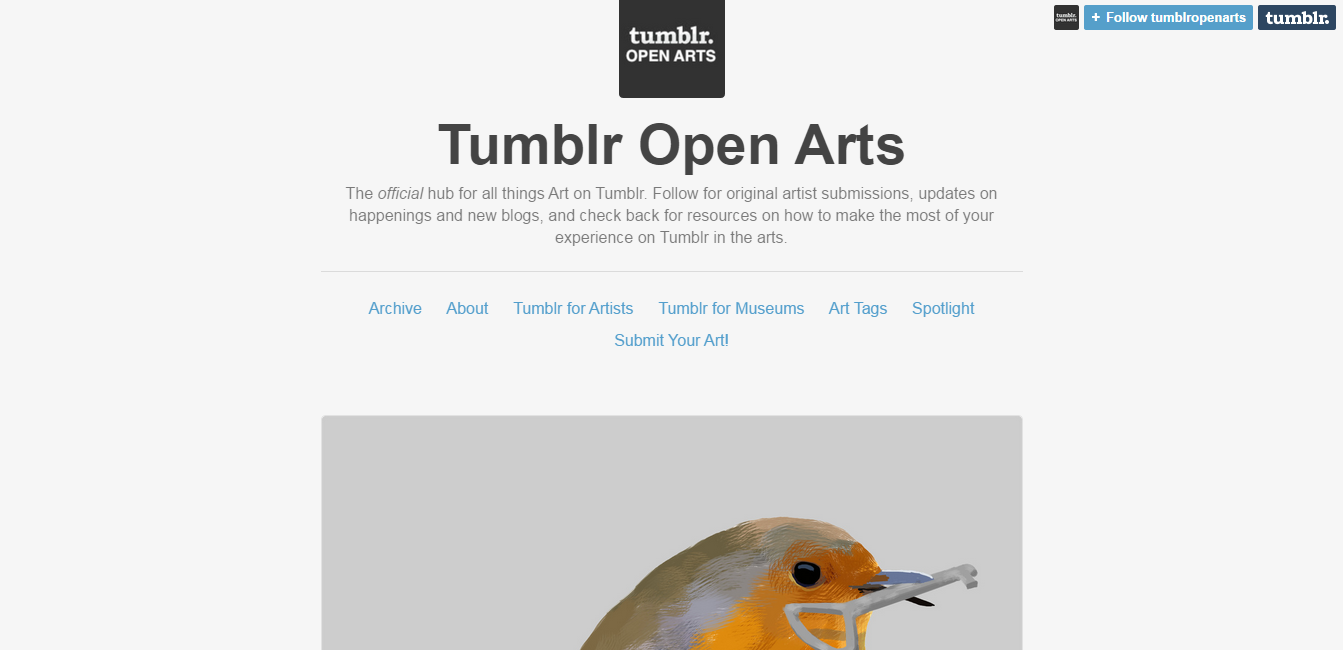 5. Heartwork
Heartwork is for all the Art, design and fashion.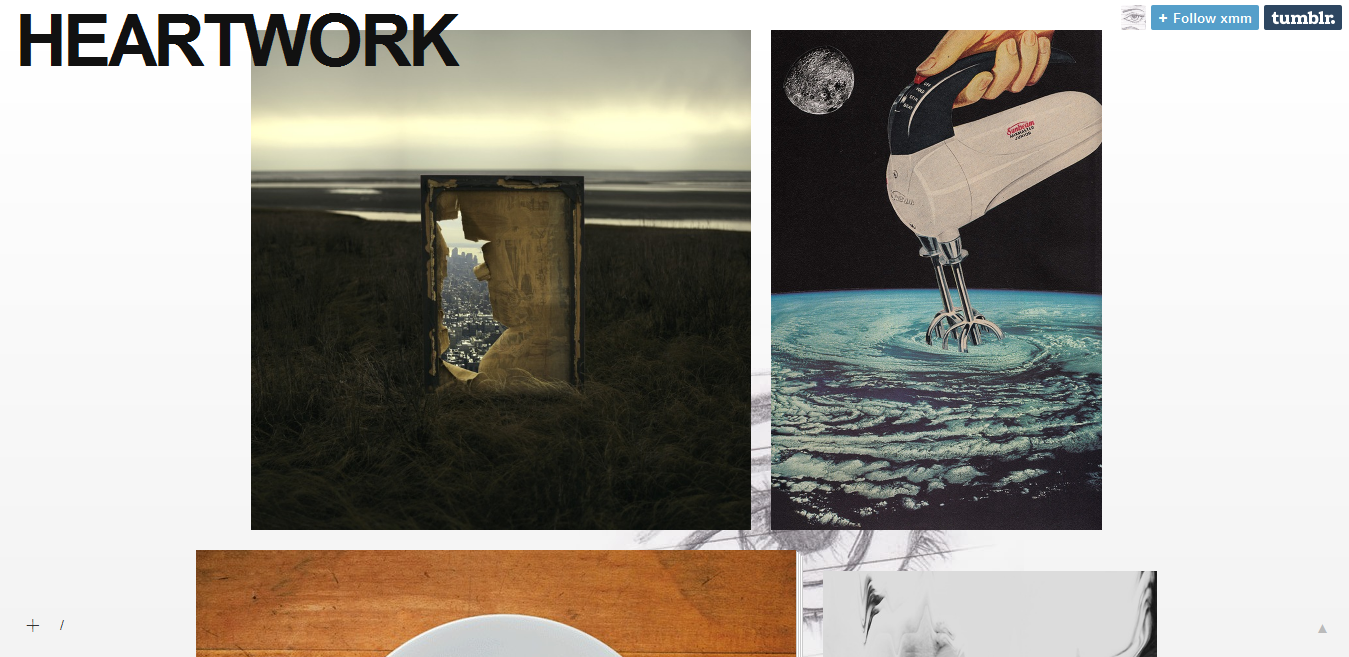 6. Eat Sleep Draw
EatSleepDraw is an online art gallery where 100% original content submitted by contributors across the globe is posted.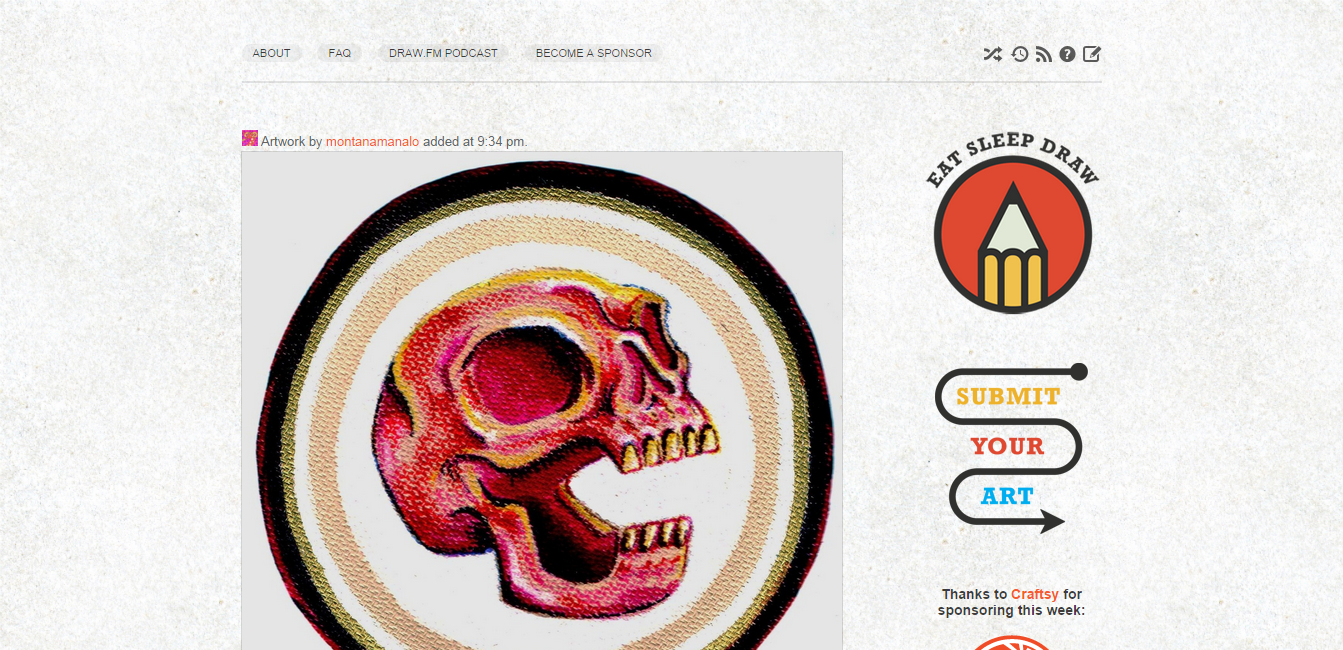 7. Curating the Unseen
Curating the Unseen features unknown and emerging photographers.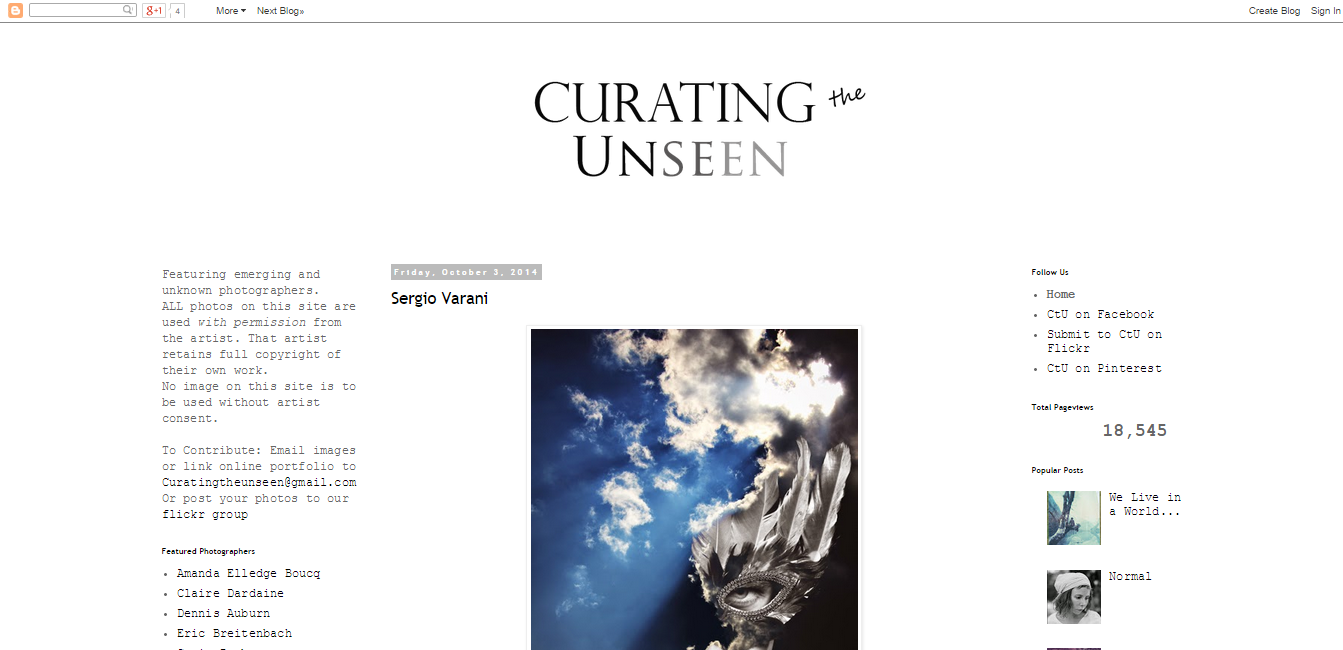 8. WinterHouse International
WinterHouse International is a platform where artists from all around the world share their work and experiences.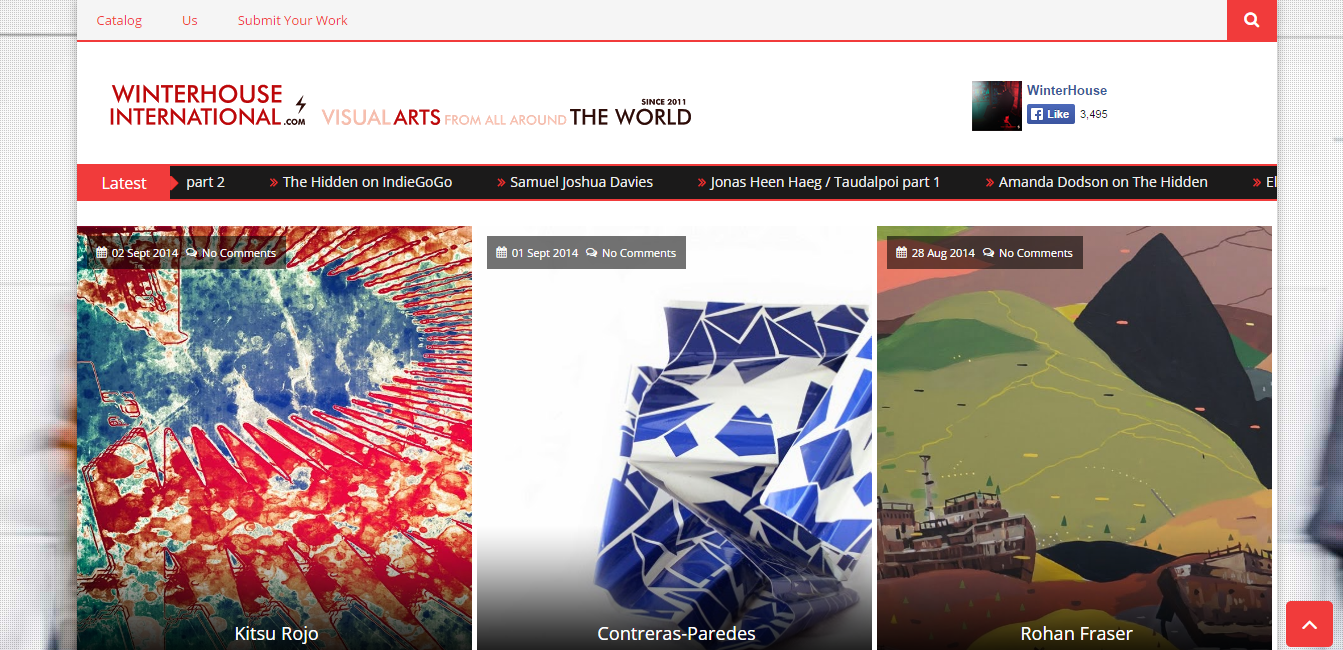 9. Summer Fridays For Art!
Summer Fridays For Art! Tumblr is partnering with BLOUIN ARTINFO to co-publish your original "Summer Friday" themed art.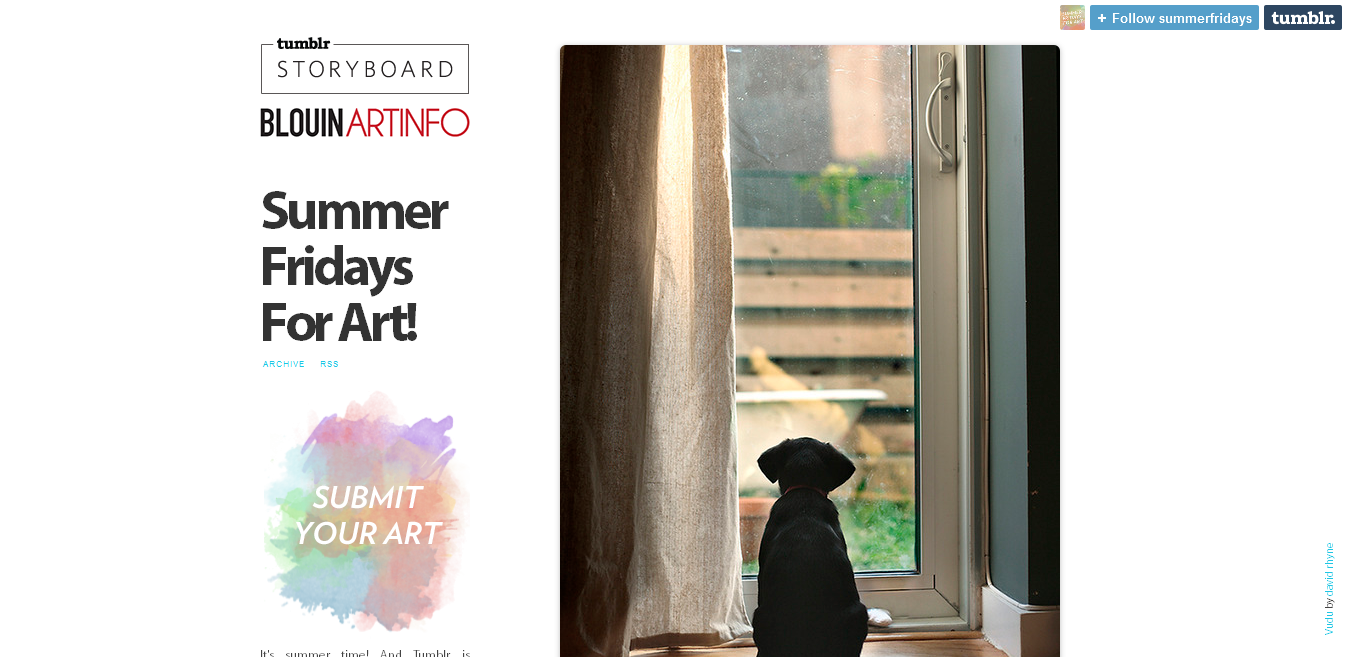 10. BOOOOOOOM!
BOOOOOOOM! is a community of people excited to go out and be creative!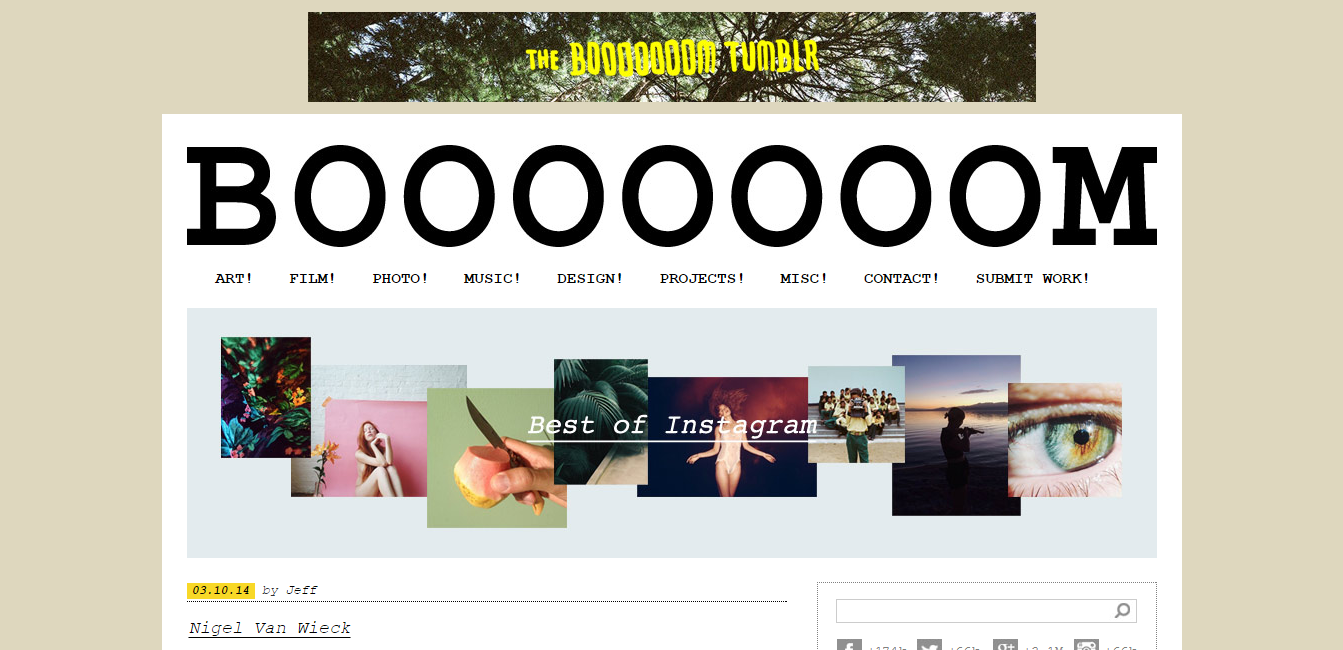 11. The Youth
The Youth is an art gallery but not photography.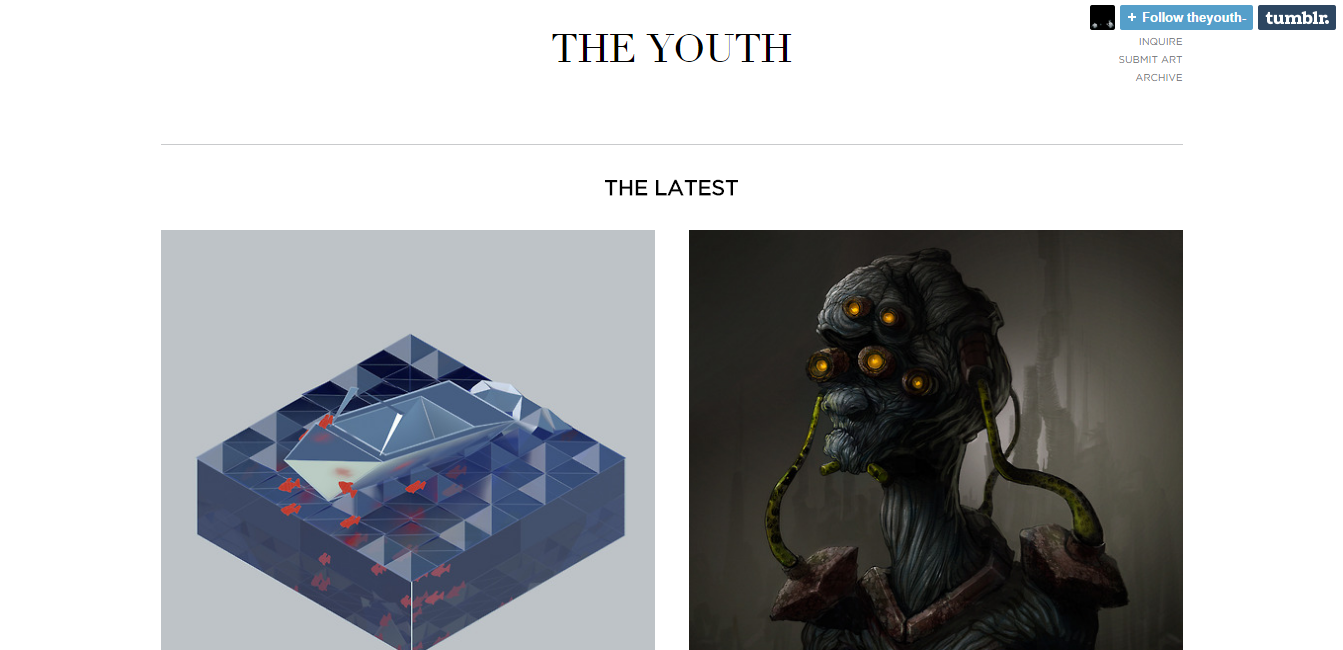 12. We Like To Draw
We Like To Draw is intended for people that love art and love to share art.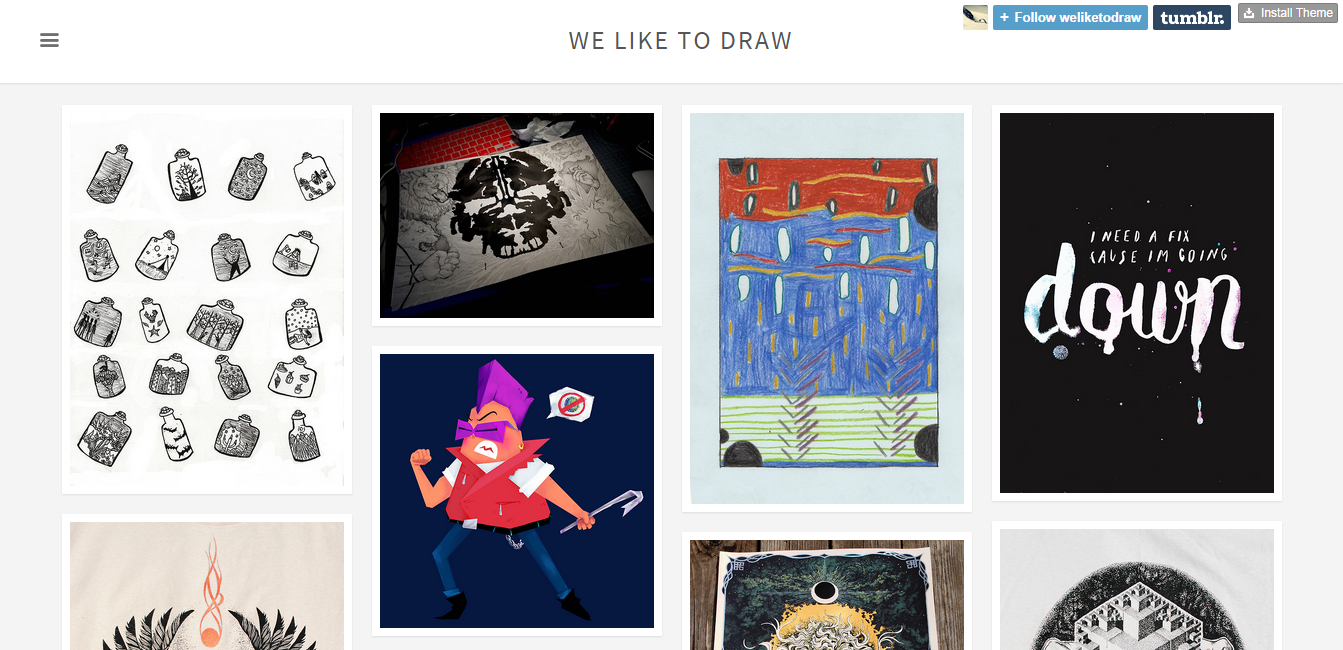 13. Flash Flash Flash
Flash Flash Flash is a photography blog.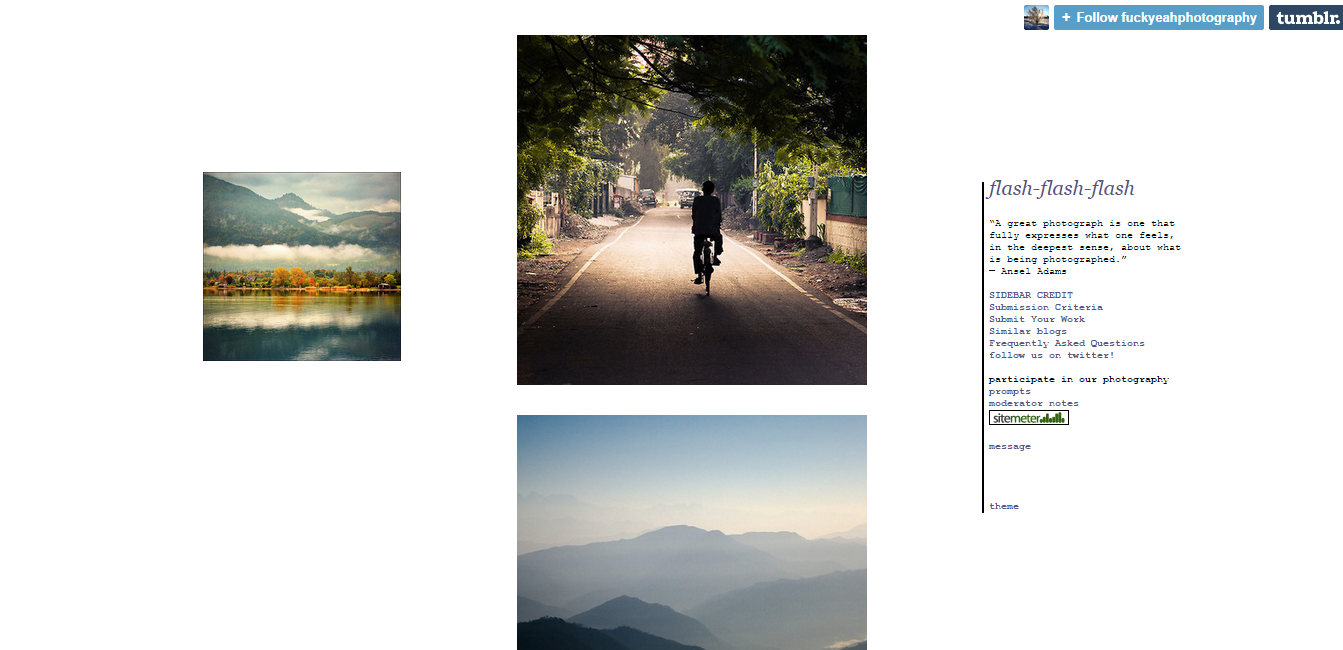 14. B&W
Submit your Black and white ink drawings here.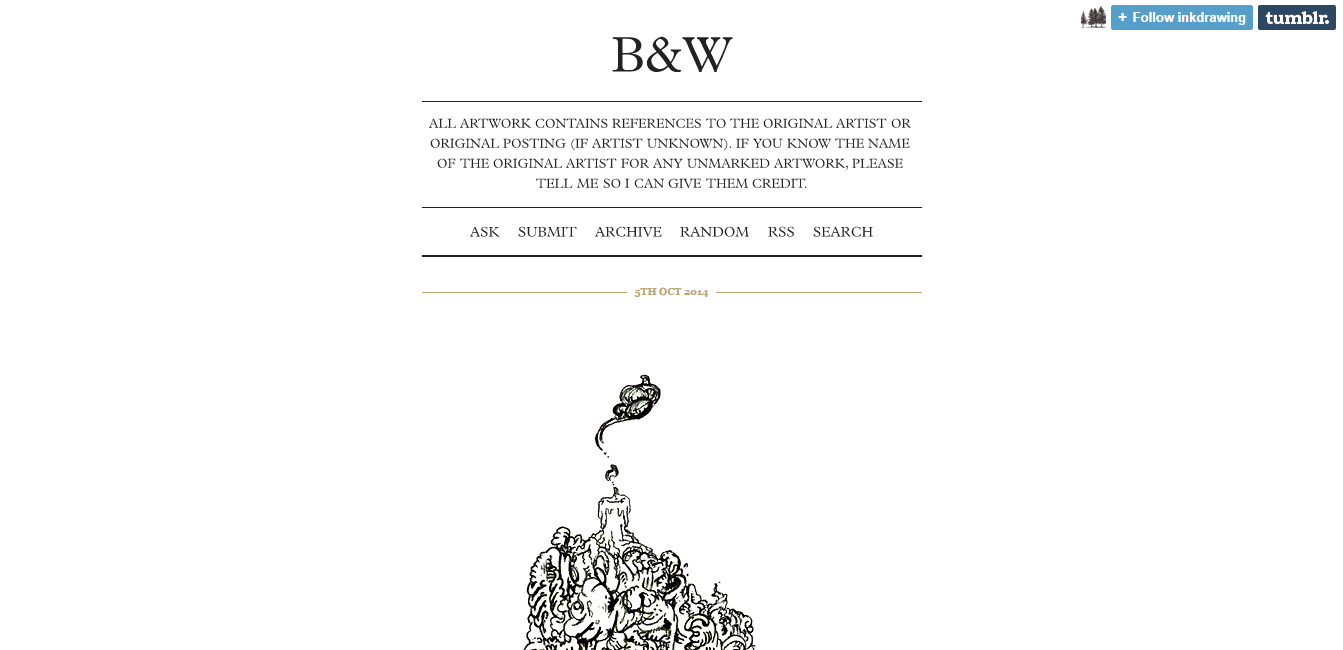 15. RAWZ
Submit your work to the Abduzeedo tumblr with a chance to be featured on the front page as well.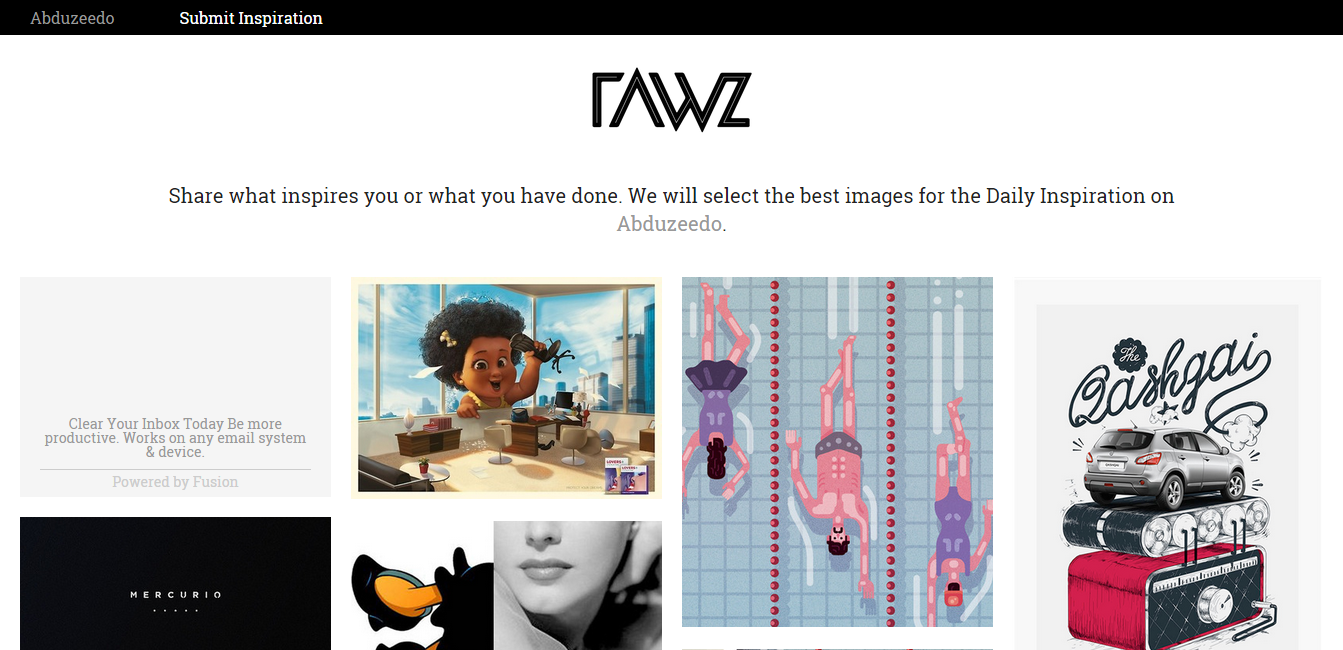 16. UNEWZ
Submit your creative links and news here.
17. Saatchi Online
Saatchi Art is the world's leading online art gallery, connecting people with art and artists they love.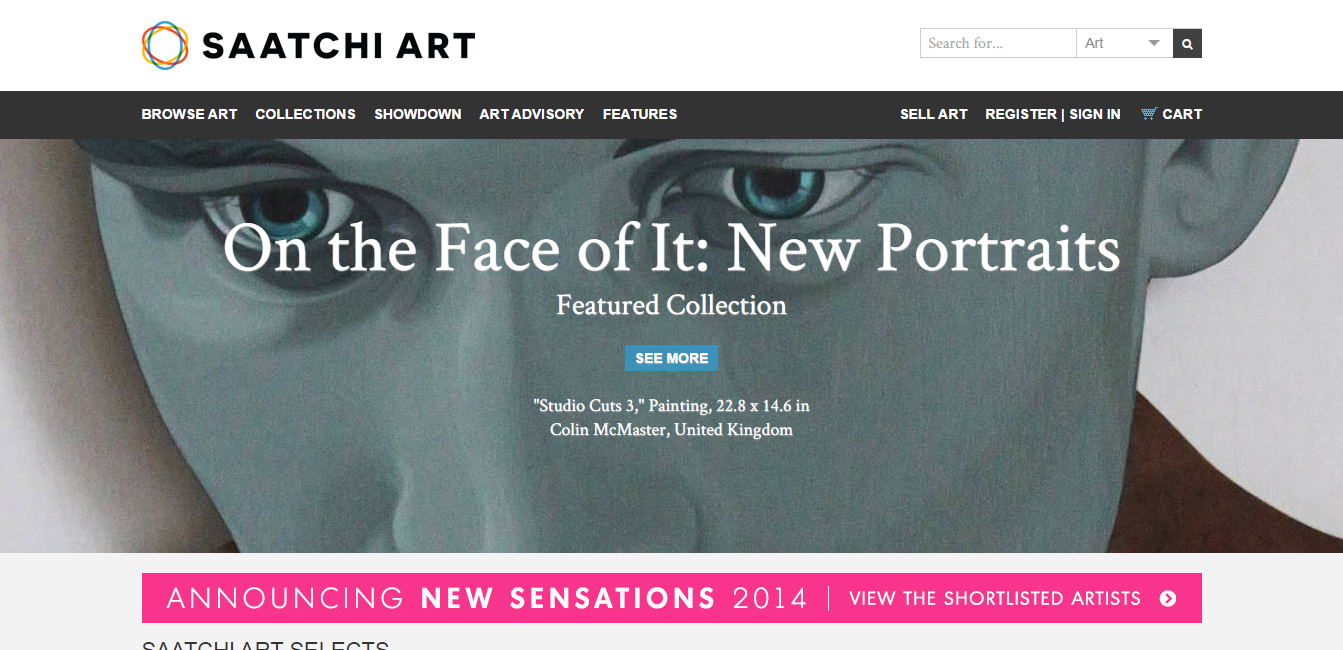 18. CreativeFluff Magazine
CreativeFluff Magazine is an online magazine dedicated to providing you the best in art, culture, design, film & philosophy about all things creative.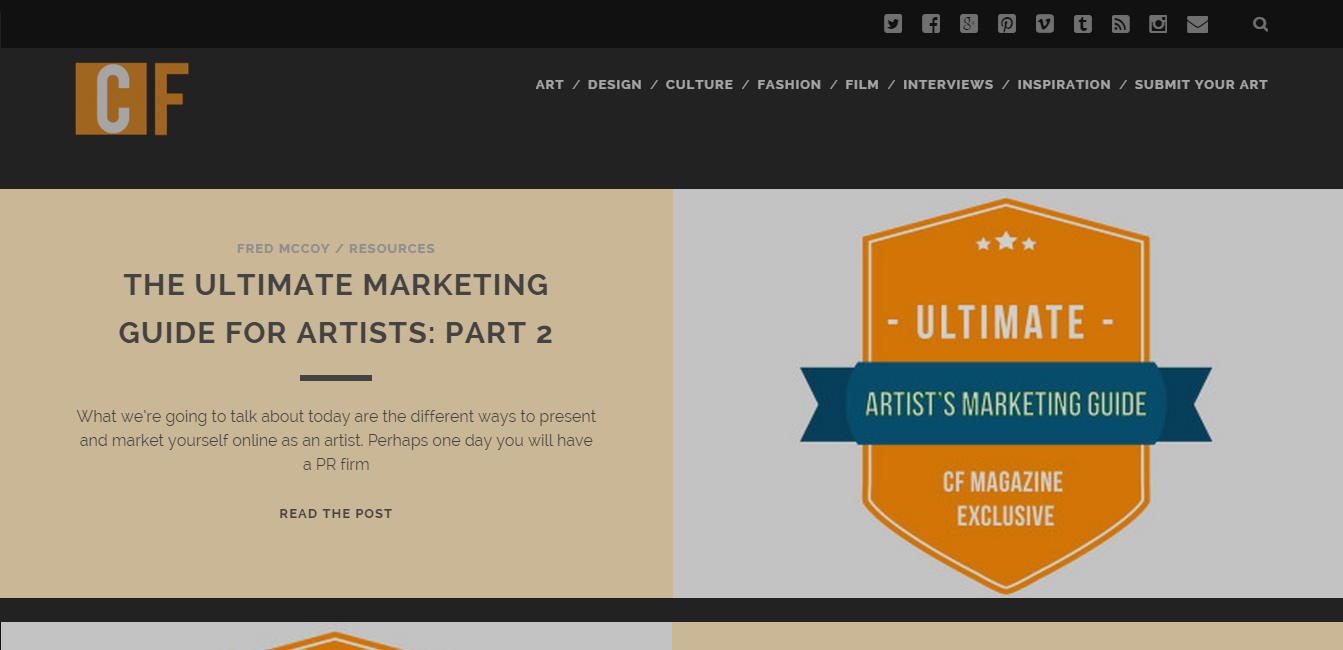 19. ART BLOG 
ART BLOG is an inspirational art gallery.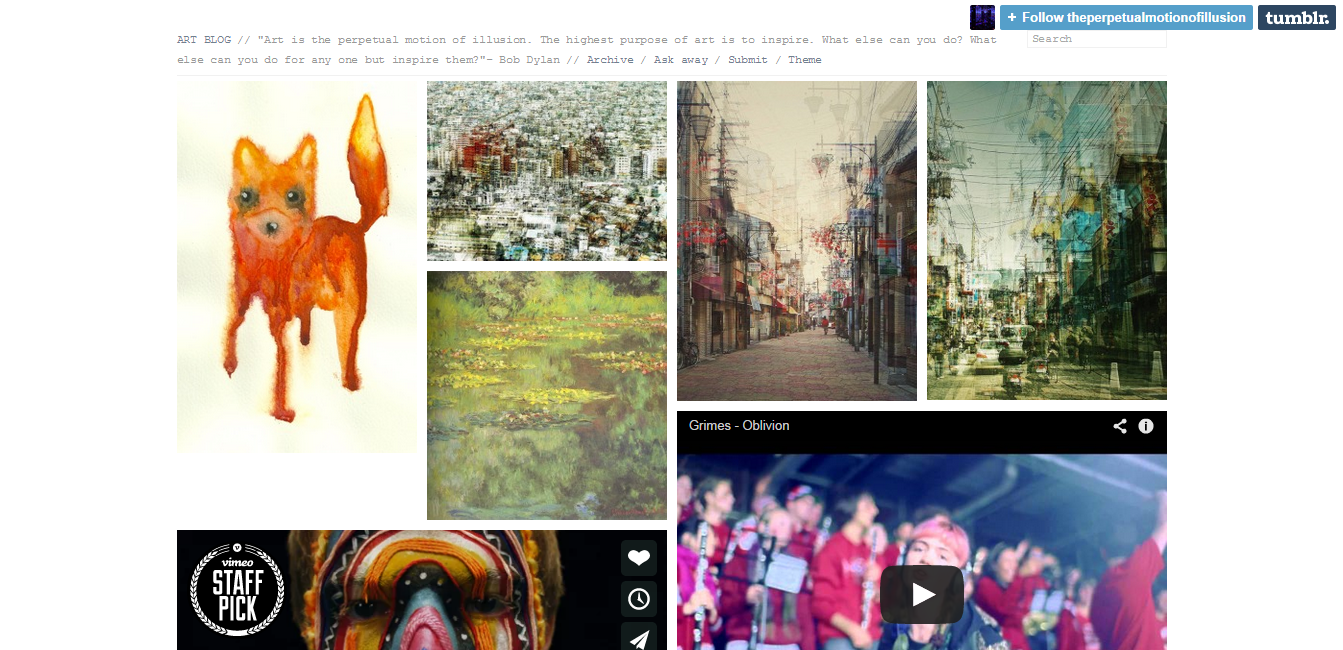 20. HyperAllergic Labs
HyperAllergic Labs is the world's greatest New York art blogazine.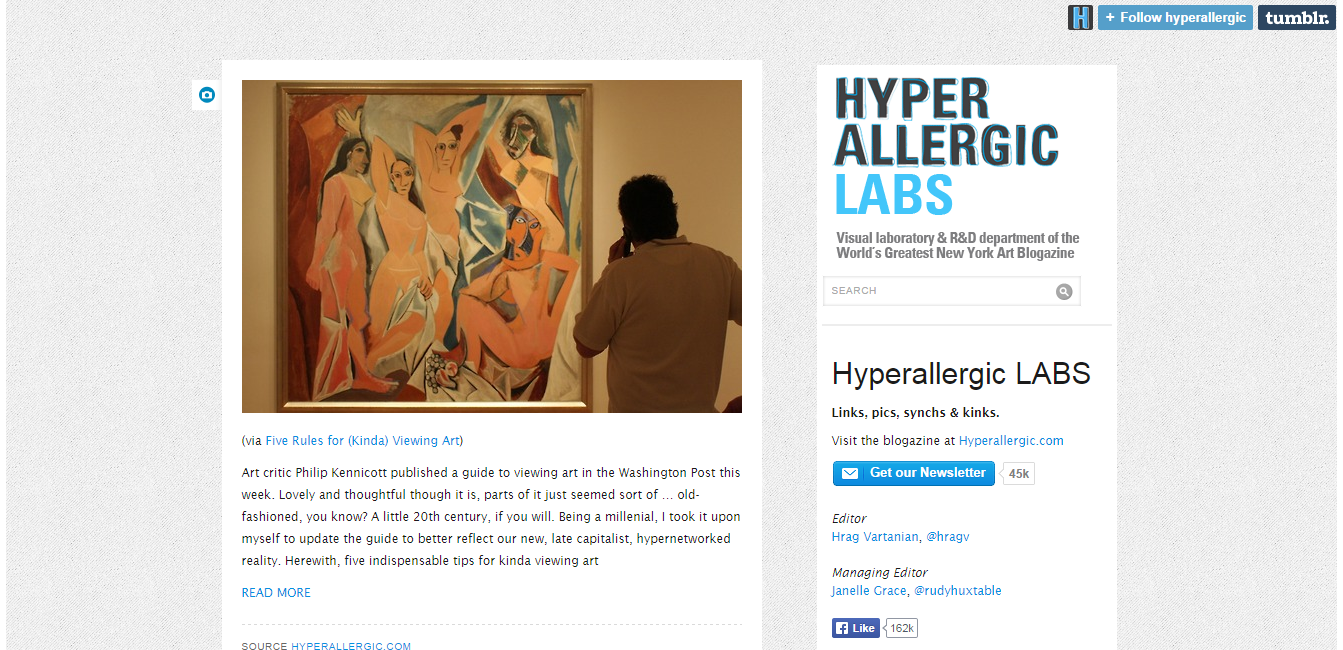 21. Squidoo
You can tell your story at Squidoo.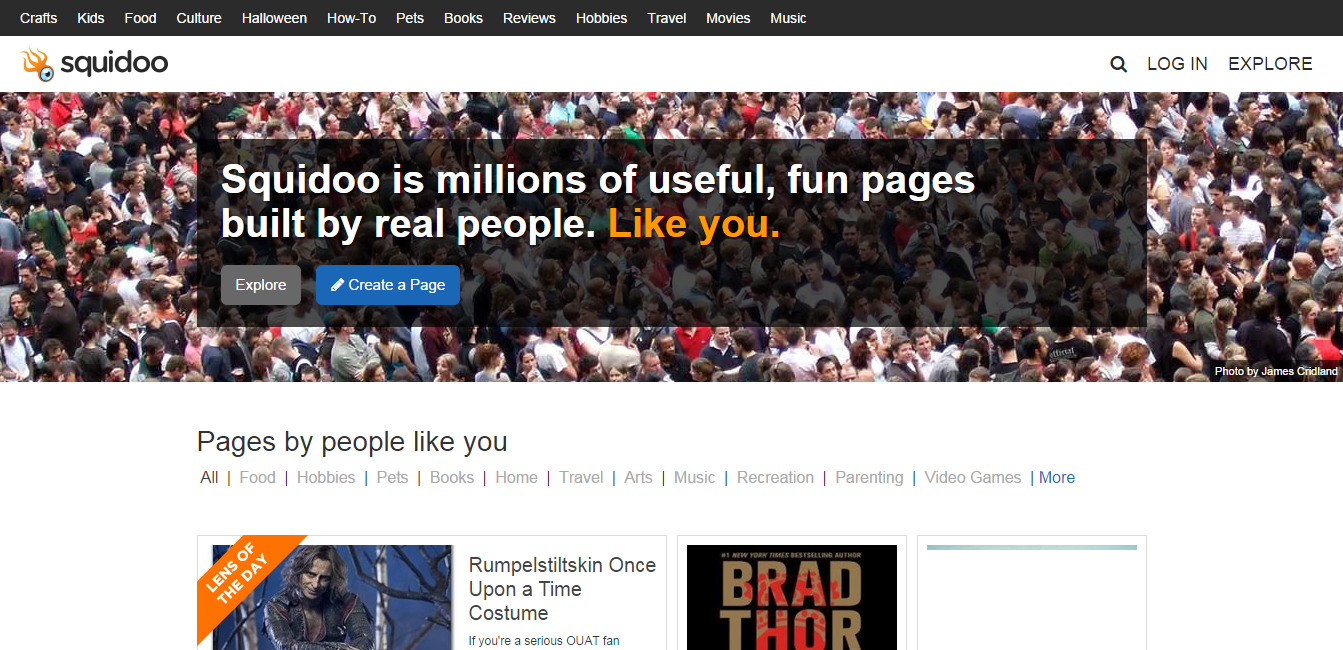 22. Designzzz
Designzzz is a design and art inspiration blog.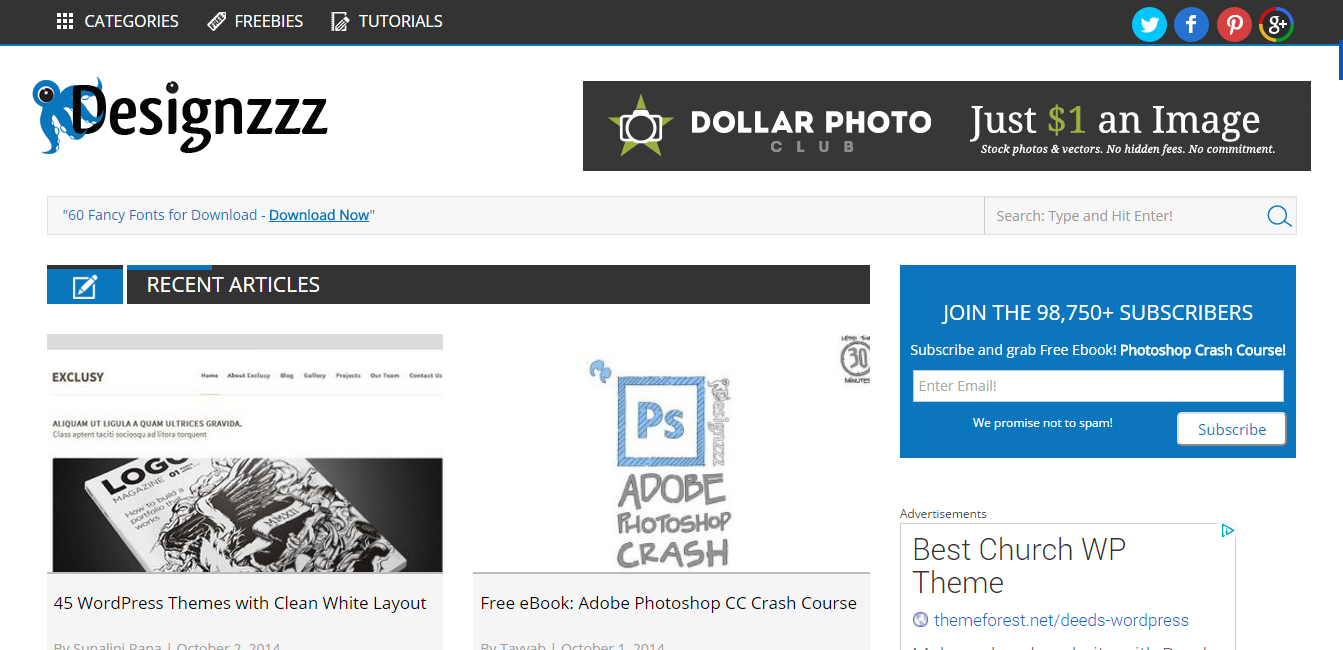 23. Artists Inspire Artists
Create your art and get inspired or be the inspiration to others by sharing at Artists Inspire Artists.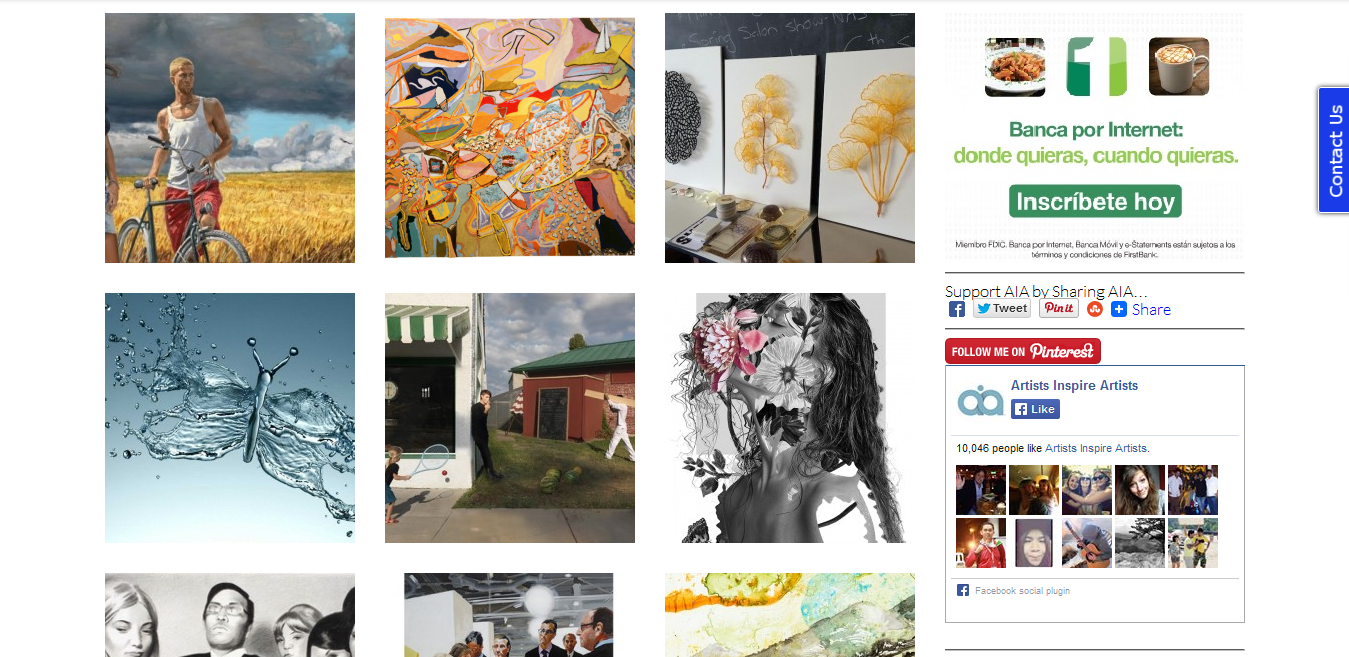 24. Culturepush
Culturepush tracks cool stuff in art, culture and design in Singapore.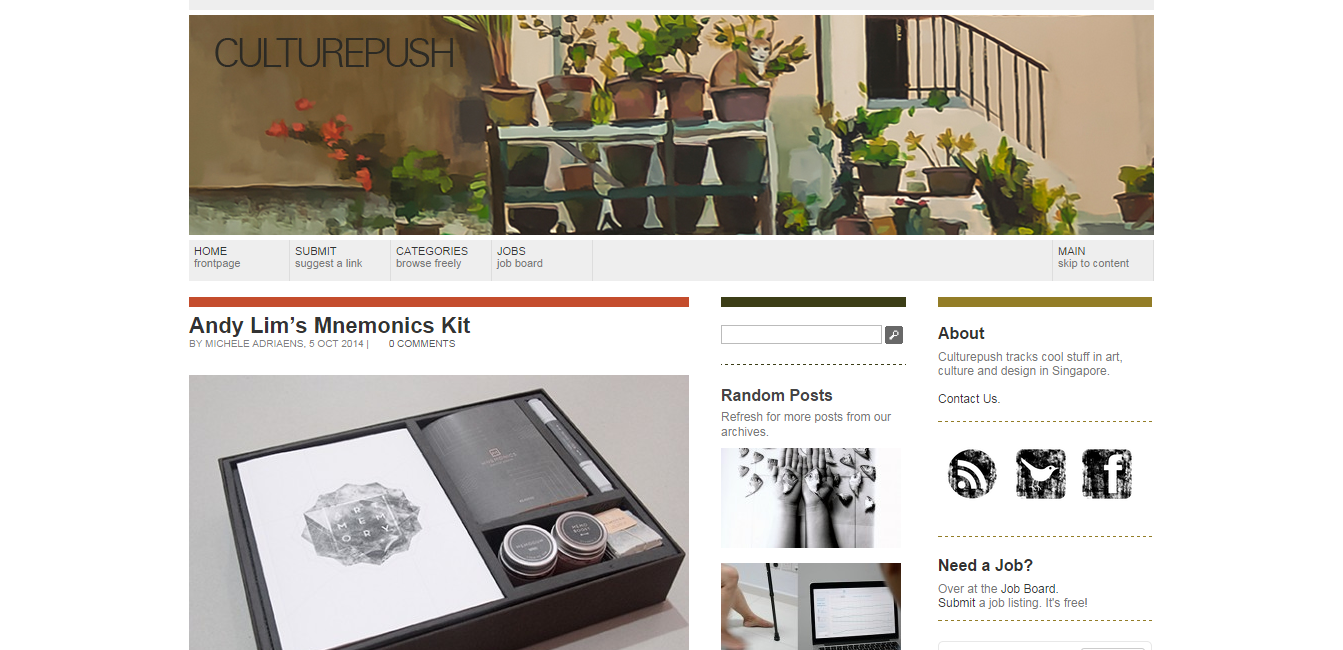 25. JazJaz
JazJaz is a platform where you can send in your artworks, photographs, videos, and guest articles.
26. Daily Art Fixx
Daily Art Fixx is a platform to immerse yourself in art – for education and inspiration.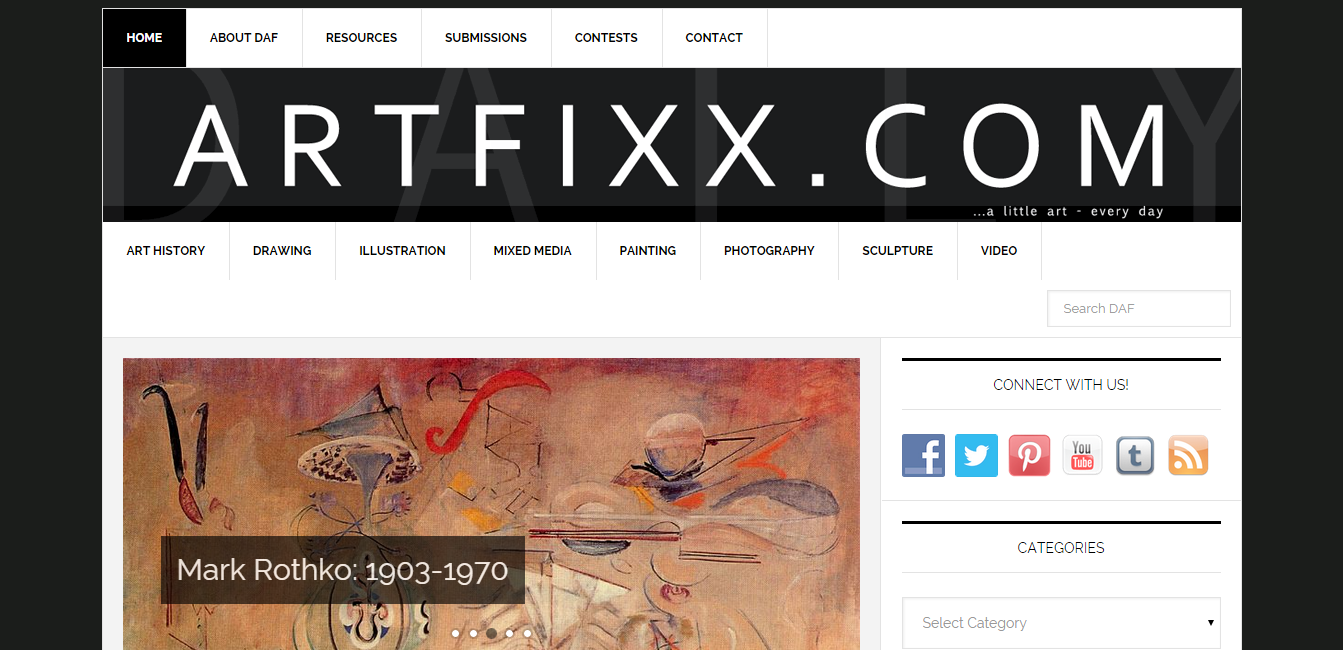 27. Illustration Friday
Illustration Friday is a weekly creative outlet/participatory art exhibit for illustrators & artists of all skill levels.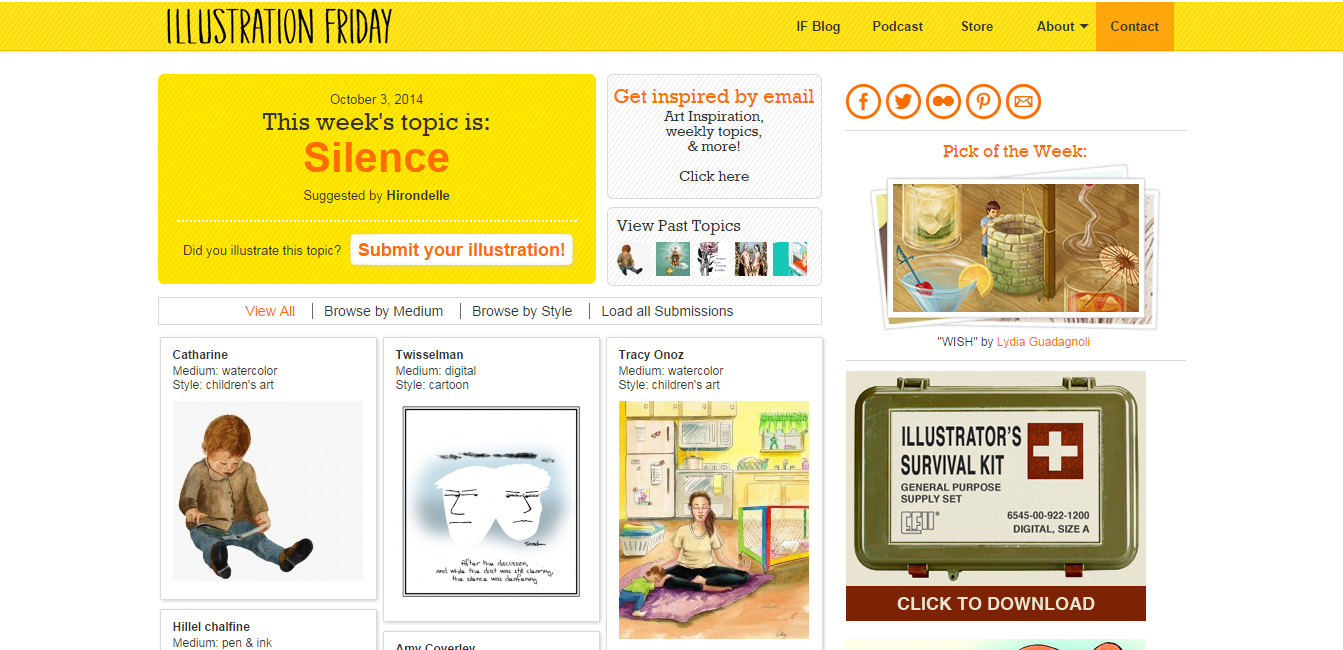 28. Supersonic Electronic
Supersonic Electronic is an Art Tumblr that seeks to chronicle the rise of the Electronic School of contemporary art.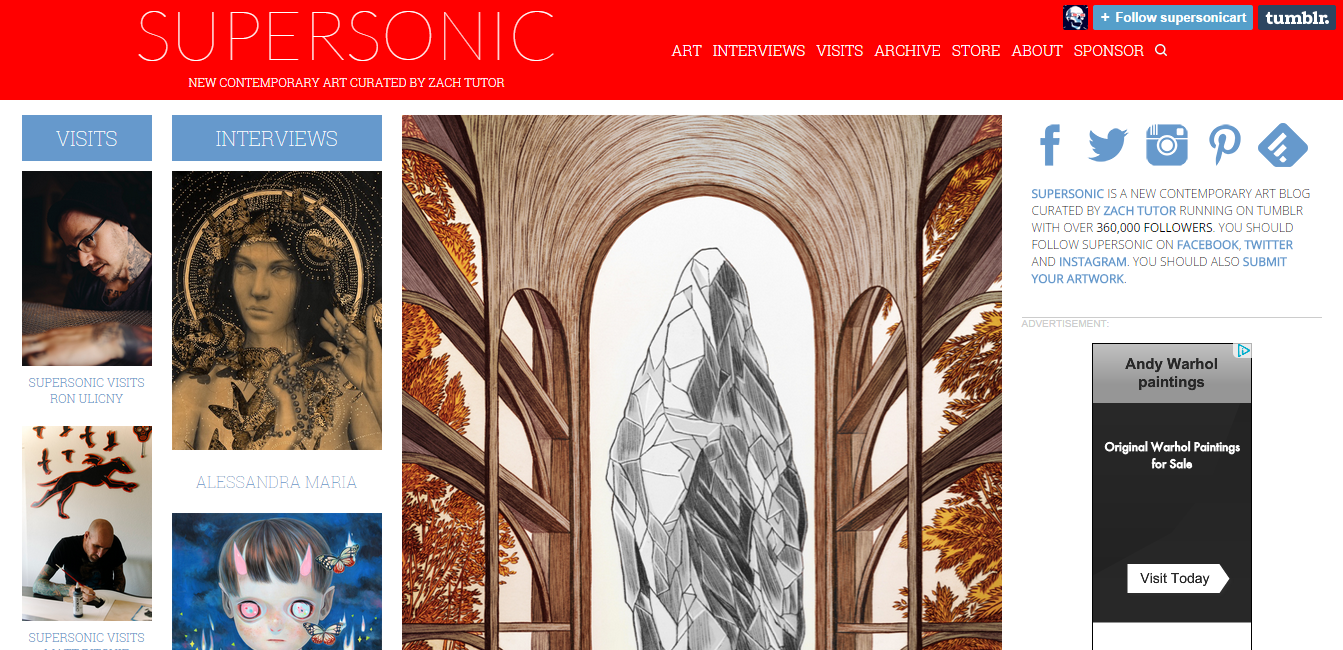 29. The Flaneur
The Flaneur is an art blog that features culture reviews & travel articles.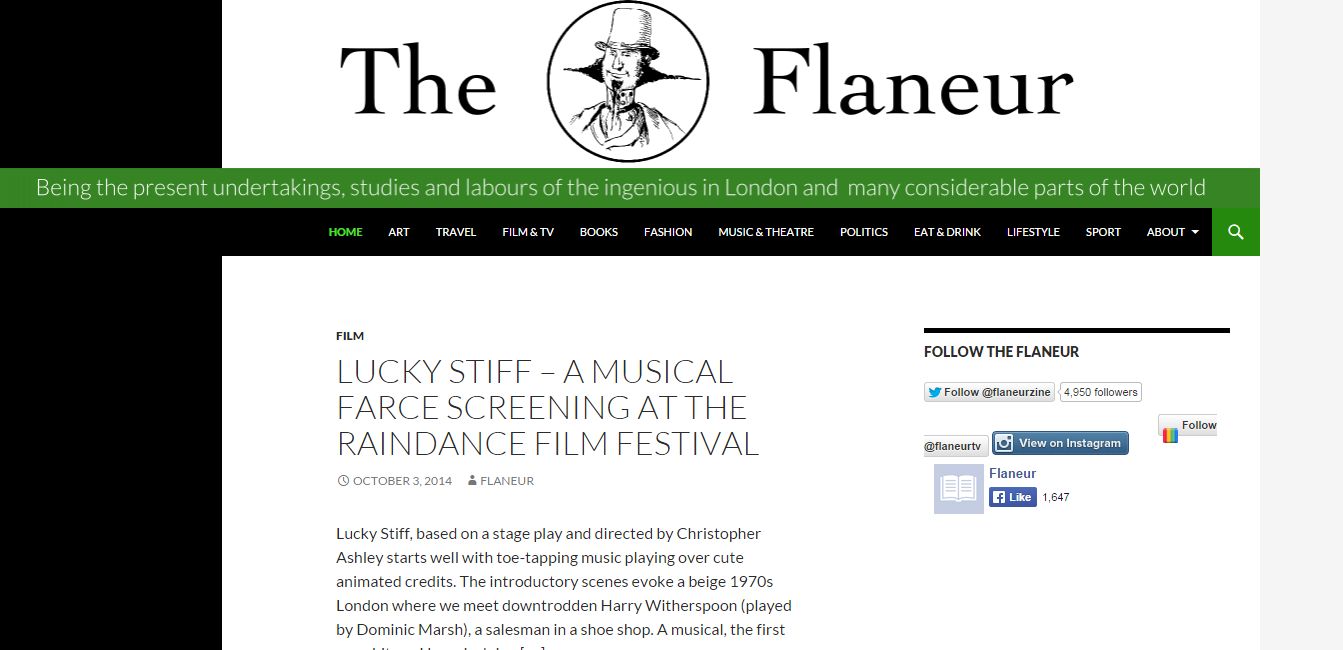 30. Ben Trovato Blog
Ben Trovato Blog is the best fashion photography blog.