All brides are familiar with the rhyme "something old, something new, something borrowed, and something blue." While the color scheme may vary, vintage weddings are all about using old and often borrowed items in new ways. Whether couples want to recreate the sophistication of Victorian England or the excitement of the Roaring 20s, vintage never goes out of style. Here are four design principles for turning any wedding into a journey through time.
1. Repurpose the old to make it new
Planning a vintage wedding begins with a treasure hunt. Start rummaging through relatives' attics for black and white photographs, china, glassware, linens, and knick knacks. Then start browsing yard sales, visiting antique stores, and scrolling through ebay.
In some cases, you might find wedding-specific items, but you're really looking for objects once intended for everyday use that have developed a bit of rustic charm over time. Some of the most popular centerpieces feature flowers arranged inside vintage birdcages, lanterns, teapots, or tins. A vintage mirror repurposed as a seating chart or menu creates an eye-catching focal point. Antique trunks and suitcases are easily converted into refreshment tables and places for guests to leave cards.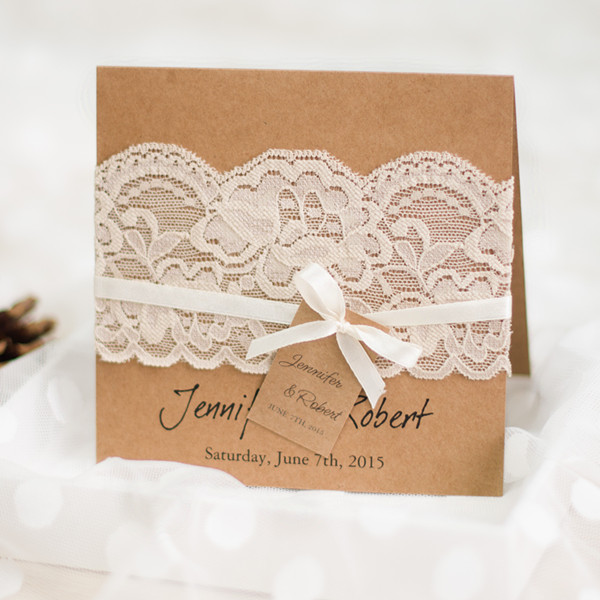 Even photos can do more than serve as mementos. Trade ordinary table numbers for vintage picture frames with photos of the bride or groom; the sign for table two, for example, might feature a picture of the bride as a toddler, while table 16 might show the groom standing beside his first car.
The best part of repurposing vintage objects is that you can use the broken–and usually free–items people throw away. A chipped tea cup isn't fit for a tea party, but it still makes a great votive candle holder. Loose pages from an unidentified book aren't much use for reading, but they make perfect confetti cones or can even be cut into heart-shaped confetti themselves.
2. Go low tech and high depth
In the trailer for the upcoming film People You May Know, Nick Thune's character Jed, whose life has been transformed by social media exposure, reminisces about a simpler time when he spent less than an hour a week on his computer, to which his female companion replies, "I used to have to write things down on paper!"
Because vintage weddings are all about reviving traditional ways of connecting with one another, writing and print culture are central motifs. Postcards, newspapers, sheet music, maps, and handwritten notes and signs feature heavily in the decor. You can never go wrong with vintage books. A leather bound tome makes the perfect base for a vignette, a traditional arrangement of personal items, while multiple books stacked at at different angle add layers and depth.
Make the written word an interactive experience. Place the guestbook atop an antique writing desk or dresser and let guests sign it with an old-fashioned pen and ink or hammer out messages on a vintage typewriter. Leave push pins and tags next to a map of the world so your guests can mark their favorite travel destinations and build you a bucket list. Other creative options include "messages for the lovebirds" placed in a birdcage or "messages in a bottle," advice sealed inside several bottles only to be opened on your first, fifth, tenth, and twentieth anniversaries.
3. Dress it up
If the prospect of a fully costumed wedding party sounds too complicated and expensive, there are lots of ways to add vintage touches to ordinary formal wear. Lindsay Jones of Women Getting Married suggests old-fashioned pocket watches and chains for the groomsmen's waistcoats and parasols for the bridesmaids. Depending on the period you are recreating, your accessories might include brooches, pearls, top hats, or feather headdresses.
While some brides do wear dresses passed down to them by mothers or grandmothers, others choose a custom bridal gown in a vintage style. Online vendors like Azazie offer tea-length dresses popularized by 1950s Hollywood starlets and a variety of patterns and accents to recreate the feel of the all-lace gowns of earlier eras.
When it comes to lace, don't stop with the dress. Use tatting to harmonize the space. Drape lace curtains over plastic chairs or other parts of the decor that are a bit too modern. Wrap a strip of lace around a mason jar to elevate it to a vintage flower vase. Use real lace on the wedding cake (it's cheaper than paying a bakery for special fondant).
Lace pattern motifs are all the rage. While you can have invitations printed with a lace border, you can also create your own stunning designs with a few doilies, a can of spray paint, and this tutorial.
4. Make new things look vintage
Not everyone has an attic full of family heirlooms or the time to amass a collection of vintage treasures. But that doesn't mean you have to give up on your dream wedding completely. All you need is a little ingenuity and a few household ingredients.
To make new wood resemble older, reclaimed lumber, apply a solution made from distilled vinegar and steel wool. Create a distressed look on furniture by applying two colors of matte chalk paint then sanding the top coat to let the bottom coat show through.
Glass bottles, jars, and vases also take on a vintage appearance with some light sanding. If you're creating a vignette, the colored glass bottles used for weight loss supplements and other liquid remedies are nearly identical to the apothecary bottles of old. Turn a clear pane of glass into a mirror with spray paint and use vinegar to give it the look of vintage mercury glass.
When it comes to vintage DIY, coffee and tea are your friends — and not just because of the caffeine. This tutorial demonstrates how tea-soaking new lace turns bright whites into more muted, antique tones. The same technique gives paper the yellowed veneer of a vintage document.
Are you designing a vintage wedding this spring? Share your ideas in the comments.