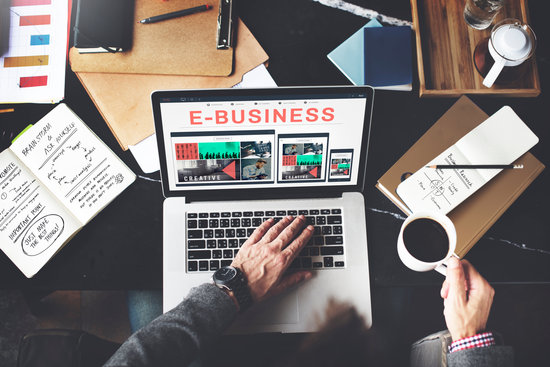 The world today revolves around the internet. The internet has opened very many opportunities and small businesses are among those who are best positioned to reap the most from it. Sadly, many of these small businesses are still reluctant to put their business on the internet.

A website is one of the best marketing tools any business can get today. Everything is going digital and all businesses, big or small, need to be in the wagon. Having a website for your business is slowly becoming a necessity. Research shows that businesses having a well-managed website performs much better than those that don't have one. Businesses that do not have websites are slowly losing revenue and reputation. No sane business owner can stand his business losing revenue day by day. If your small business does not have a website you can be sure that there are other companies offering the same services that are maintaining websites for marketing and other business purposes. The importance of any small business, having a website cannot be stressed enough. Here are 4 reasons why your small business needs persuasive website design.
1. To educate customers about your products and services.
A website can be a good tool to pass any important information about your products to your customers. With it, you can be able to address any misconceptions that your competitors are spreading about your product.

If you educate people about your products and the business niche you have ventured in, visitors will be more engaged on your site and they are even more likely to become your future clients. Information is key if you want to have loyal customers.
2. To help sell your products.
Apart from passing information to your customers, a website can also be a catalog of your products and services. Since you are operating a small business, not many people will have the chance to pass by your store to confirm the current prices. A website is a good space to showcase the current prices and other important changes for your products.

However, selling products through your website is no easy task. Hook agency small business web design says that small business websites should be built to earn customers. This means making the site mobile friendly and incorporating SEO strategies, content marketing, and social media marketing for your website.
3. To build credibility in your business.
In this era, a business that does not have a website does not appear serious in its work. You need to show proof of online presence if you want to get trust, especially from the younger clients. Have all your business information professionally written and available for your clients to see on your website. This includes your contacts, physical location of your business and any other relevant information that your clients may want to know. If you are straight with your clients through your website, it will show you mean real business proving your company as trustworthy.
4. To target a bigger market.
A website enables your business to be seen by people all over the world. You will automatically have a wider market from the moment you launch your website.
The key to any business success is good marketing and a website does just that. A well-done website will enable you to get more out of your business by serving a wider customer base and eventually generating greater revenue. This is the major goal for both small and large businesses which can be achieved using only one marketing tool – a website.