Writing compelling content is the first step to having a great blog, but having something that really makes everything POP is what solidifies it. But how do you make the content pop? One surefire way is by adding pictures or photographs. The added color and variation helps to break up overwhelming amounts of text and give your readers a break from, well, having to read for too long. An easy way to spice up regular photos is by editing them – but photo-editing software is expensive and not everyone wants to drop big money on it. Luckily, there are several free options on the internet that will help jazz up your photos and your blog.
Splashup
Website: www.splashup.com
There are two versions of Splashup that you can download. The first is Splasup Light, which lets you go in and quickly edit photos or pictures with basic features. The second is the regular Slashup, which gives you the full program and gives you access to more advanced editing techniques. You will have to sign up for a free Splashup account to access the software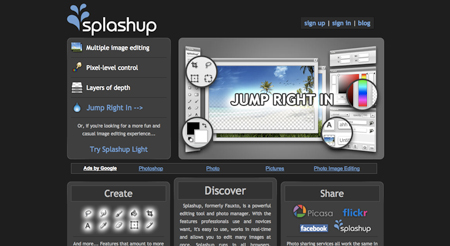 FlauntR
Website: www.flauntr.com
FlauntR is a little more complex than Splashup and allows you to choose from five different editing options: StylR, EditR, PicasR, ProfilR, and TextR. Each category gives you different photo-editing options, ranging from things like adding speech bubbles to creating profile pictures for social media like Facebook and Twitter. Like Splashup, you will need to register for a free account before you can access it.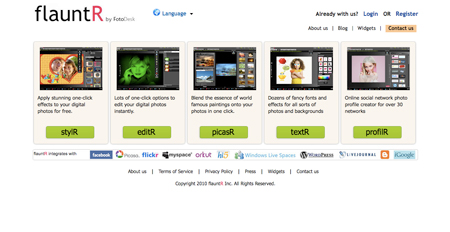 Pixlr
Website: www.pixlr.com
Pixlr sets itself apart from other free online editing software because you not only have online use of it, but you can also download a version to your desktop computer, and pick up an app for the software in your cellphone's app store. This makes it easy to edit your photos no matter where you are. Like FlauntR you have several different editing categories to choose from that give you access to different features: Pixlr Editor, Pixlr Express, and Pixlr-o-matic.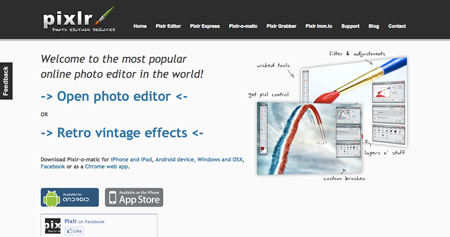 Picnik
Website: www.picnik.com
Picnik has made a name for itself because it's extremely easy to use and straight-forward. There are several different editing options that let you change the tones of photos, add in speech bubbles, and put in a seasonal theme. There is a premium version you can upgrade to for an annual fee of $25, but the free version gives you so many different editing features that it's unlikely you'll need the premium options for everyday blogging.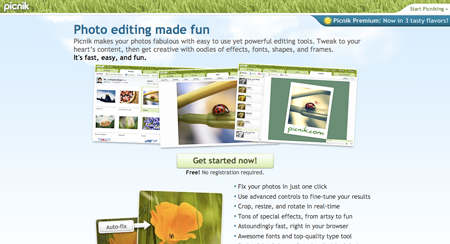 FotoFlexer
Website: www.fotoflexer.com
Like Picnik, FotoFlexer has mastered simple navigation and user-friendly options, making it an easy piece of editing software to pick up even if you've had no editing experience. This software is perfect for the beginner, and will have you expertly editing photos in no time.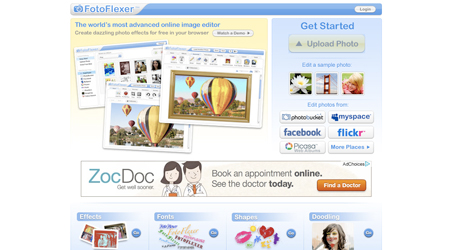 Not only is photo-editing a great way to add some spice to ordinary, everyday blog posts, but it's also a lot of fun to go through and play with all the different features to take photos from ordinary to extraordinary. And with so many different free options available online, you'll never have to spend a dime.