Recycling is a way to stop the waste, it makes sure that the products you throw will come back to life in another form. However, there is a way to recycle your everyday items by yourself, especially if you are a designer.
1. Vintage Tennis Rackets turned into Mirrors
The shape of a tennis racket looks like a mirror frame, so why not just take this literally and just create a mirror with your old tennis rackets?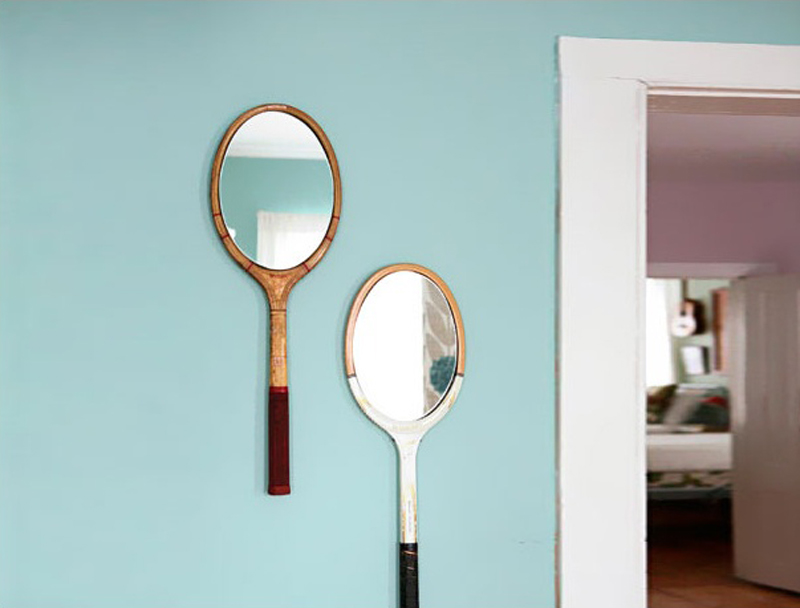 2. The Bath Tub Couch
These old vintage bathtubs look great when used for their primary functionality already, but they even look better when repurposed into couches.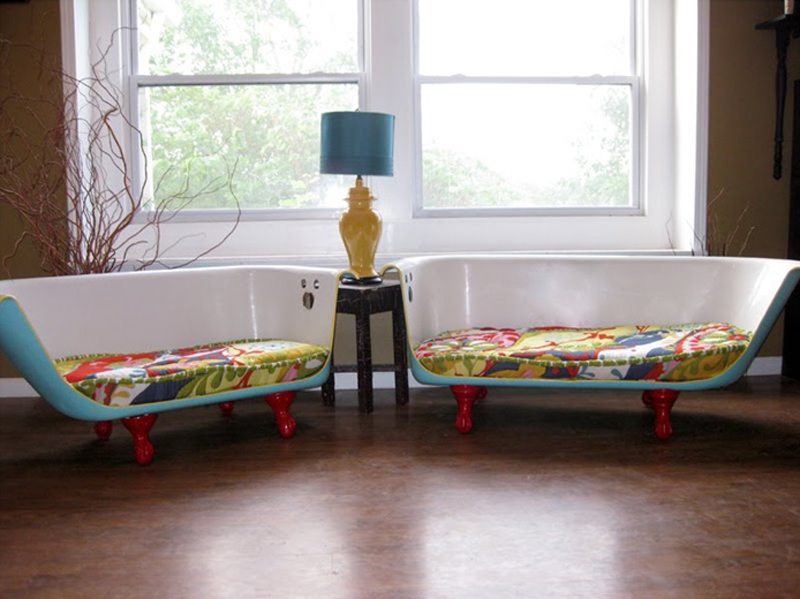 3. An Old Dresser turned into an Awesome Gardening Planter
Turning a furniture into a planter doesn't only give it a new life, it makes grow new life.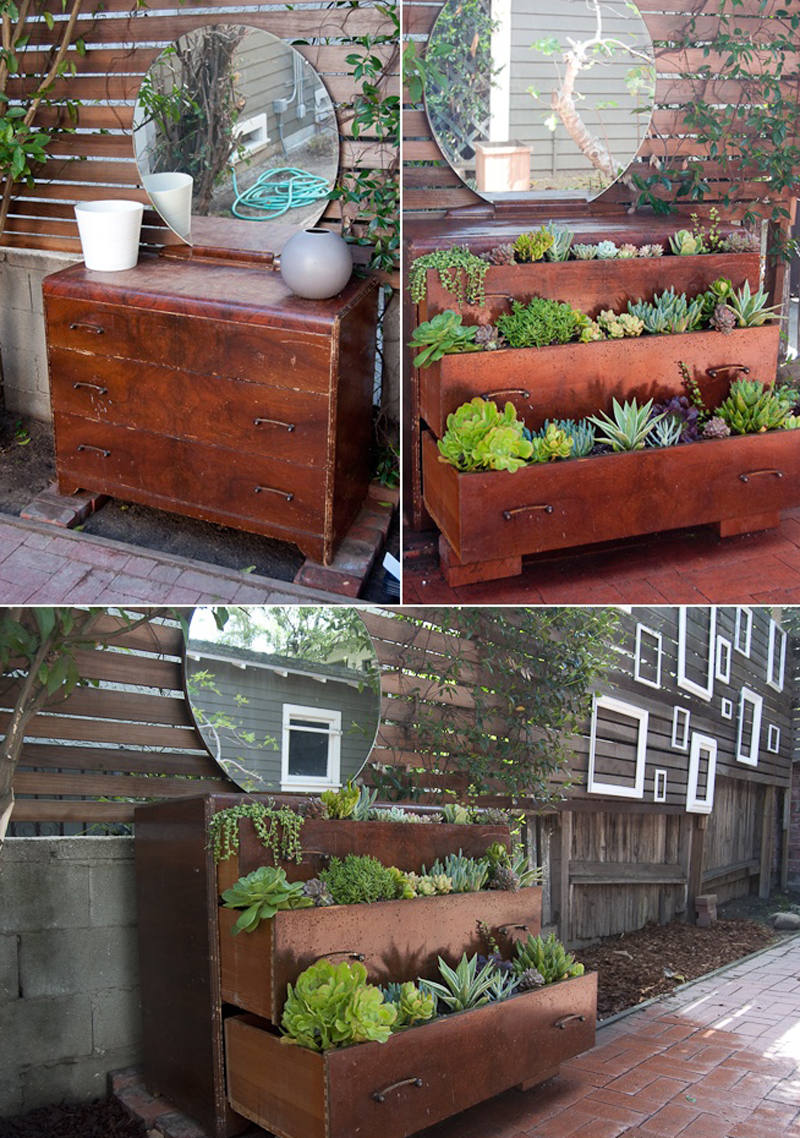 4. The Beer Chandelier
Using the word chandelier usually connotates a classy item for lightening your interior, not exactly something you'd imagine to be built with old beer bottles. However, if you look at the image under, you can see that it can work pretty well.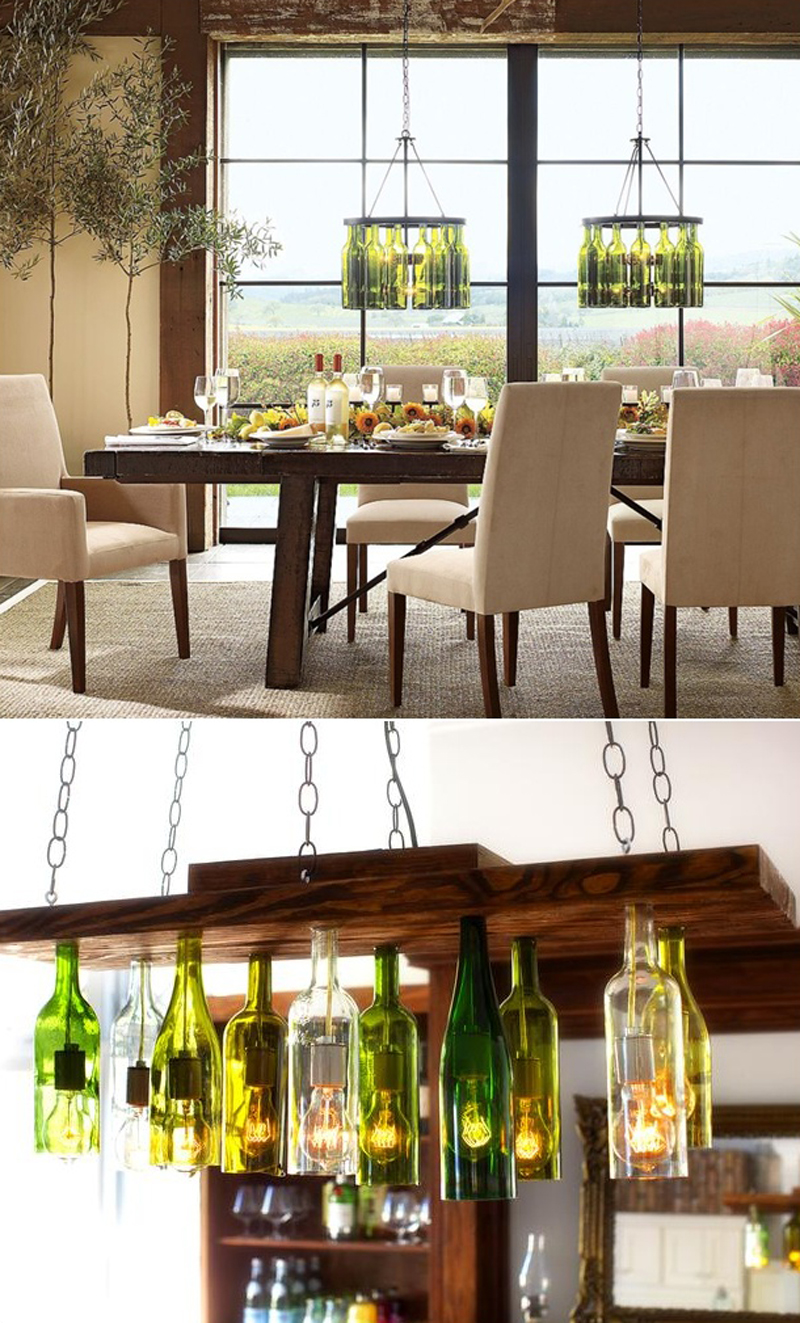 5. The Bathroom Bike
A great way to decorated a bathroom, include your old bike into the interior design of the room.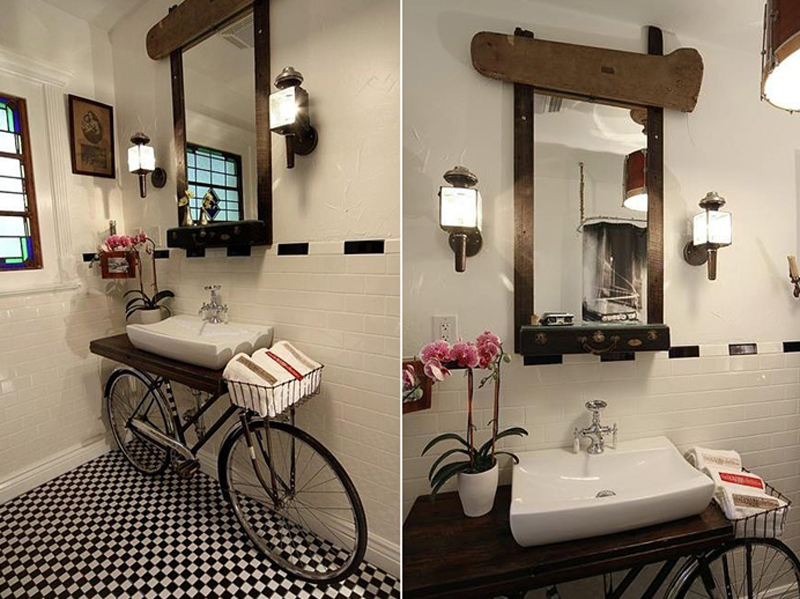 As a conclusion, the examples shown here should be convincing enough for us to always try to find a clever and practical solution before throwing anything.