If you are generating the gameplay tutorial or making the intro of your epic game. You must consider which typeface is best to level up your video game.
Although you may see limited online resources for crafting the game intros, if you have chosen a perfect template, you still need the right font to show off your content according to its functions.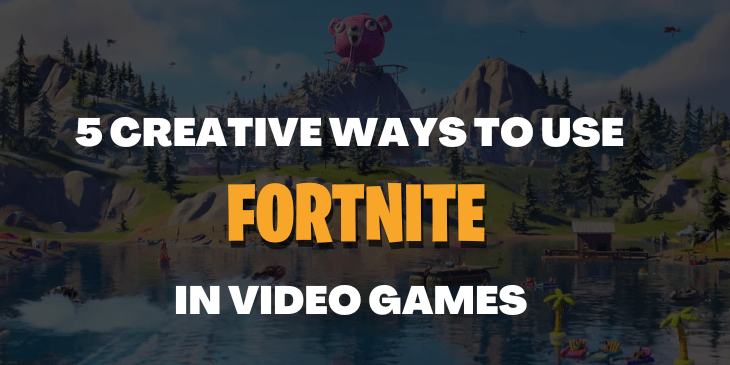 Let's explore an easy way to find a perfect typeface to make your video game intro more interesting and engaging for your audience:
Categories of a Text in a Video Game Tutorial
It is important to know the types of text you must tackle in your video game tutorial. This will help you pick the right typeface option for your content. So, if you are looking for the best gaming font for its intro video, then you need to focus on the following categories of your content:
Gaming logos
You should also glance at the gaming logos and its typeface for choosing the right font for your gaming intro. This will help you to make a perfect contrast to the overall design of your video content.
Title Sequences and Credits
You must pick any unique typeface for your title sequences. Many players continuously view the credits and the sequence of these credits to uplift their skills. The textual view of these credits should also be the perfect one to impress your audience.
Gaming Menus
The gaming menu is another important part of any game that the viewer needs to focus on. You can grab your audience's attention with the right typeface of your gaming menu text.
Dialogue and Subtitles
The players also regularly use dialogue boxes for any video game. The format of this chat text can also excite them as well.
Game Over Screens
You may hate the game over a screen, but any gamer must read the content of their failures. As a pro designer, you can also catch the feelings of your viewer with the right style of this content.
Diegetic Text
Diegetic text also matters a lot in the gaming world. It would help if you also focused on its narrative area to make a perfect video gaming tutorial.
How Font Matters in any Video Game Intro – Most Important Concern
If you want to design an attractive gaming intro, you must require an elegant typeface to match its effects. You can use fortnite font to create the most striking content for these tutorials. This typeface will give you substantial results as it is the most popular gaming font for creating inspiring designs. Picking the right typeface for your video game tutorial is the most important concern of all your gaming intro text categories.
You can grow your video gaming streaming with a gaming intro maker, which also adds great value to your video tutorial and this perfect typeface. Whether you are looking for a custom typeface or need a quick selection option in a gaming maker, you can easily access your favorite typeface.
The transition between choosing a manual way of creating these tutorials or the automated techniques is not that difficult. The option of picking the right typeface is available in both these options.
Choosing the Right Typeface for your Video Game Intro – 5 Easy Ways to Go
You may feel so lucky after observing the results of our guidelines. Many pro designers couldn't find a way to pick the right font for generating any gaming content. Here we will show you the most inspiring hacks for using a perfect font that will surely give a cooler effect to the overall design of your video game tutorial:
1. Clarify the Identity of your Video Gaming Tutorial
Initially, you must know the identity of your video gaming intro to impress your audience. If you know your players' needs and understand their feelings, you can craft a perfect gaming tutorial and its textual style. The gamer will start touchy with the design of the content and may be impressed with the font.
2. Identify your Gaming Audience
Further, the most important aspect of a video game intro is to find the right players with their emotions. It will surely give you better results and craft an appealing design of the textual information of your gaming tutorial.
Of course, different players will engage with a variety of information. So, you can grab the attention of your gaming audience with the most creative font available for this gaming industry.
3. Understand the Performance of your Competitors
It's a great idea to notice the performance of your gaming competitors. Many professional designers usually change the design of their typefaces and will pick the most trendy options to impress their gaming audience.
Here again, you should follow the same pattern and pick the style of your content according to their thoughts. This will helps you to implement some better ideas about the fonts of your video gaming tutorial without thinking much about the current leanings.
4. Make your Choice Elegant and Simple
You might notice the simplest of the fonts style on plenty of top games. Their players are observing their typefaces critically and still like the elegant designs of the content. The situation is almost the same here again. You have to maintain the legible text of your gaming at all levels. It will help the viewer to understand your textual information. Mostly, gamers don't have much time to read the entire content. If they find any illegible information, they will quit your game in no time.
To craft the best gaming tutorial, you should choose the most elegant font to impress your audience at the very initial stage.
5. Look at your Gaming Tutorial on Different Platforms
Finally, you also focus on the final view of your gaming tutorial from different media sources. Your selected typeface should support every platform for easy readability and understanding of its viewer. This will help you to grow your video gaming tutorial on multiple media sources and get your desired results in short time.
Many players use iOS / Android or tablets to fulfill their gaming desires. It is important to maintain the legibility and comfortability of your gaming tutorial from your player's perspective. It will create good interest in your player's mind, and the viewer will quickly impress with this initial stage of your video game.
Gaming Intro Maker Vs. Manual Intro Making Process
You can take your video game intro to the next level with the right method of making these gaming intros. You may find unlimited gaming content in automated intro makers, but you can't deny the creative facts of its manual process.
Of course, you will find gaming video templates from any free source, and a perfect video is just a few clicks away, but making it inspiring for the general public is not that easy. It will require expert crafting techniques to produce the finest quality for these gaming intros and some uniqueness to impress the viewers. As you know your target audience in this case, you can bring your well-matched video game intro template to their lives.
Applying the Perfect Typeface in Video Game Intro: Final Notes
Once you set up a cool typeface for your video game introduction, it will become easy to choose any style for your gaming tutorial. This exclusive guide will help you to craft the video gaming tutorial with a perfect typeface.
The right gaming font in your video tutorial helps you grow this game's needs. Nowadays, many players will attract their favorite games' graphics and textual styles. Here is an opportunity to grab these audiences and show them the perfect typeface. Good Luck with your Choice!