As a product designer, you know every detail counts when creating an unforgettable experience. This is especially true when it comes to travel. From flights to road trips, exploring new places requires careful planning and thoughtfully chosen gear. Luckily, you have the skills to carefully select products that aren't just functional, look great, and add to the overall experience. Whether it's a stylish backpack for urban adventures or a rugged camera for off-the-beaten-path exploration, your options can make all the difference in ensuring your travels are comfortable and memorable.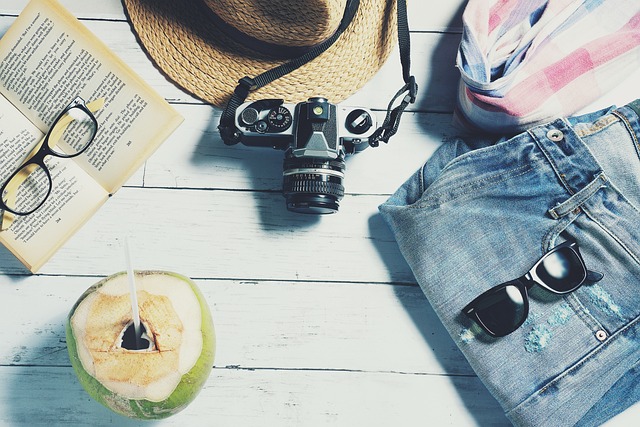 Why Should A Designer Plan Their Travel Experience?
As a designer, planning your travel experience can make the difference between a successful and stressful trip. Researching and planning your journey's details can help minimize the chances of unexpected surprises and setbacks. Carefully planning your transportation, accommodations, and itinerary can create a more enjoyable and relaxing experience. By knowing what to expect, you can free yourself from worrying about travel logistics and focus on the creative inspiration from exploring new places and cultures. In short, planning your trip can help maximize your creativity and productivity as a designer.
5 Essential Products Designers Can Carry For An Unforgettable Travel Experience
1. High-quality camera
As a designer, capturing the essence of a new city can be vital for inspiration and creativity. A high-quality camera can be the key to unlocking a new level of beauty in your travels. With features like manual controls, high resolution, and image stabilization, you can take breathtaking photos that will last a lifetime. Whether it's a bustling market street or a peaceful countryside view, a top-notch camera can easily capture the perfect shot. Invest in a quality camera before your next adventure; you won't be disappointed with the stunning results.
2. Portable charger
A portable charger is indispensable for any designer embarking on a memorable travel experience. The need to constantly stay connected, capture scenes with a camera phone, and use digital applications for inspiration make the necessity for a reliable portable charger all the more palpable. A dead phone or tablet battery could hinder a designer's creative flow without one. This is where the portable charger comes in handy. An impressive battery life allows travelers to stay connected to the digital world while exploring and creating content. Today, a portable charger is a must-have item for designers seeking to make the most of their adventures.
3. Delta 8 Gummies
If you are a designer who enjoys traveling, you may look for new and exciting products to elevate your experience. Delta 8 gummies could be just the thing. These gummies are known for providing a unique blend of effects that can enhance your mood and offer a relaxing sensation. The flavor variations, including fruit and candy, make the experience even more enjoyable. Many people find these gummies an excellent way to unwind after a long day exploring the sights and sounds of a new place. With their discreet and portable packaging, Delta 8 gummies can easily fit into your luggage or backpack, ensuring you never miss out on trying them on your next adventure.
4. Travel-sized notebook and pen
A travel-sized notebook and pen are must-have accessories for designers looking to capture inspiration on the go. Whether jotting down ideas for a new project or simply recording observations from a new destination, this compact duo allows you to capture the fleeting moments that make a travel experience unforgettable. From the texture of a unique fabric to the colors of a sunset, these subtle details can spark creativity and serve as a source of inspiration long after your return home. And with size and weight that makes it easy to tuck into a bag or pocket, you'll never miss the chance to record a new idea or perspective while on the road.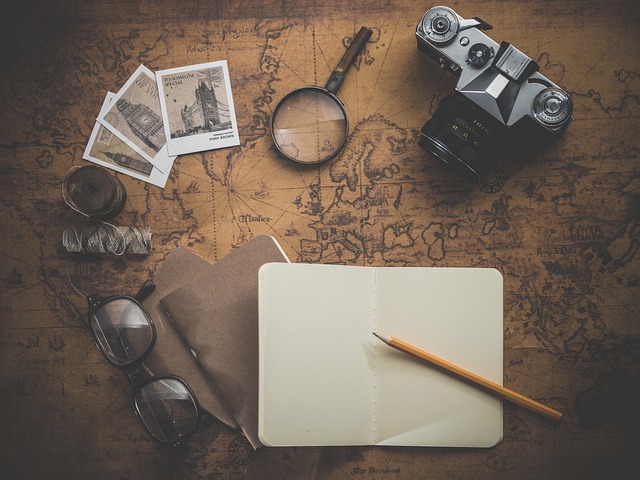 5. Comfortable and practical footwear
As a passionate traveler, you want to ensure your journey is as comfortable as possible. And what better way to do that than by wearing the right shoes? Comfortable footwear is one of the essential products designers can carry for an unforgettable travel experience. But comfort doesn't have to mean sacrificing style. With many options available in the market, from slip-ons to sneakers, you can find something that fits your style while being easy on your feet. So, whether you plan on exploring the streets of Barcelona or walking to Machu Picchu, invest in a pair of women's lifestyle shoes that will keep you comfortable and stylish throughout your travels.
Things A Designer Should Consider While Packing For Their Travel Experience
As a designer, it can be daunting to pack for a travel experience considering the equipment and materials required for various projects.
Considering the essential tools and supplies required to maintain productivity levels while traveling is crucial.
Additionally, designers should plan and research the destination to select appropriate outfit choices that are comfortable and professional.
One key consideration is to carry a small portable laptop or tablet that will allow you to keep in touch with clients online. This provides flexibility and ensures that you remain current with any project updates.
It is also vital to ensure your equipment and materials' safety by packing them securely in shockproof bags or containers.
By thoroughly considering the necessary equipment, resources, and appropriate attire, designers can create a seamless and successful travel experience while maintaining productivity.
Summing It Up!
Designers can embark on unforgettable travel experiences with the right essential products. From portable chargers and multipurpose backpacks to noise-canceling headphones and reliable luggage, these items can enhance one's travel experience, making it more comfortable, convenient, and stress-free. Traveling can broaden one's perspective and serve as a source of inspiration. Therefore, essential products can help designers capture those meaningful moments and draw inspiration from their surroundings, whether exploring new cultures or admiring breathtaking landscapes. Ultimately, traveling with the right products can make a difference in one's journey and create unforgettable memories.