Owning an at-home bar is like having access to end-of-the-week drinks at any time of the week. While we're certainly not encouraging drinking to excess, there's something charming about a home bar set-up that makes having one the ideal home decor solution. Providing easy access to all your favourite drinks and bar accessories, an at-home bar can become a centrepiece for entertaining guests, just like your local on a Friday night!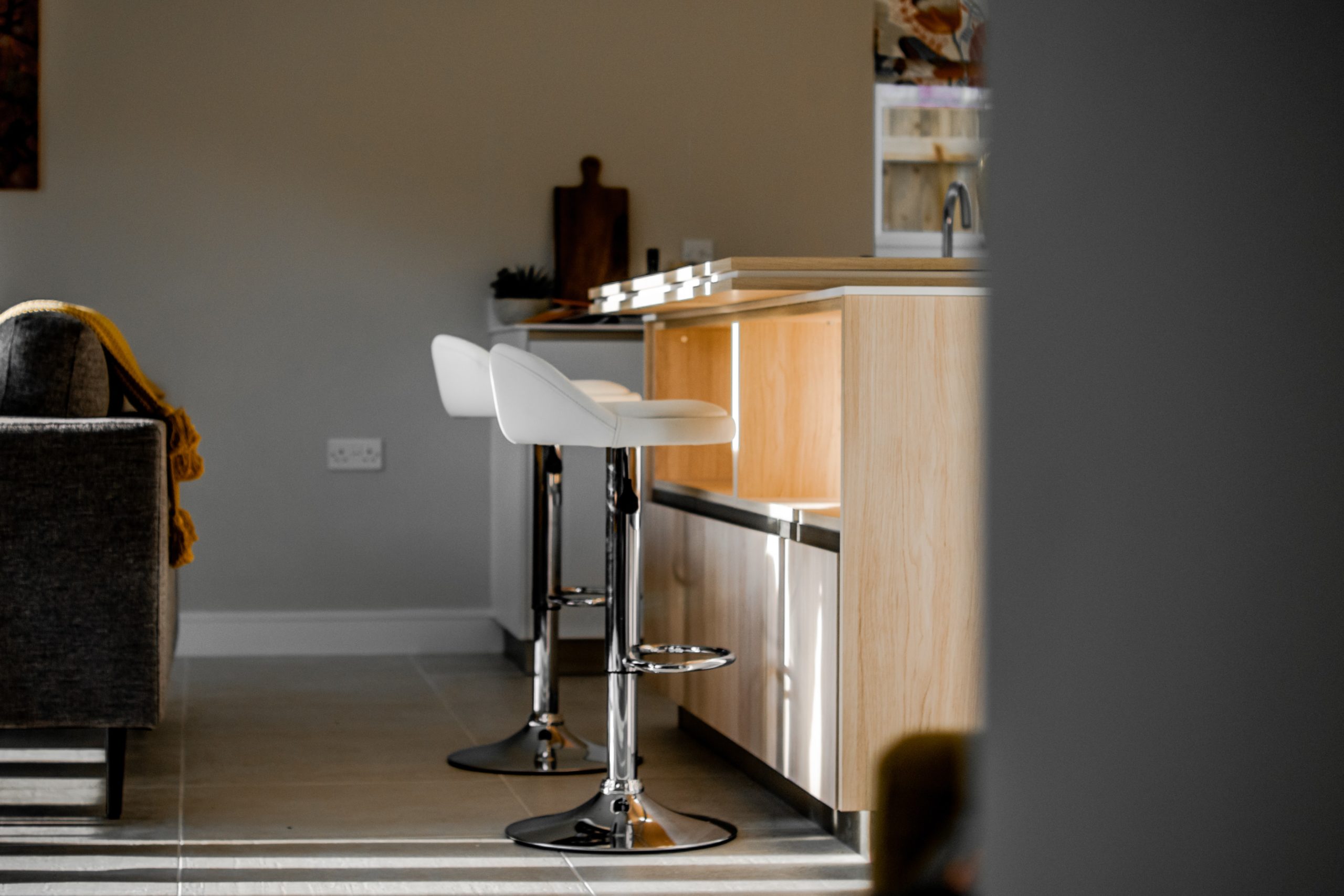 If you can afford to do it, we highly recommend setting up your very own "wet bar", which is an old-fashioned term for at-home bars that includes a sink with running water, as opposed to a "dry bar" that does not. If you're renting, don't have the space to install a sink, or are happy to move to and from the kitchen, a dry cocktail bar setup is the next best thing.
Shaken or stirred, it doesn't matter. We've searched the internet for the best home bar ideas in Australia to narrow down our top five home bar essentials.
1. At Home Bar Cart
A bar cart is a perfect way to display and store your alcohol alongside all your other home bar accessories. Of course, just buying a bar cart isn't the be-and-end-all of your home bar set-up. Styling your bar cart will be essential to completing the look and feel of your at-home bar and will require a bit of design inspiration.
Now it doesn't need to be filled to the brim with alcohol and accessories. Instead, keep it simple. Use your at-home bar cart to focus on the fundamentals. Reduce the clutter, and show off statement pieces like that 50-year-old bottle of scotch or those gold-trimmed cocktail glasses.
2. Home Bar Ideas On a Budget
As affordable as some bar carts are, they still cost money. While there's a lot of joy in assembling a bar cart to display your best booze, plenty of budget home bar ideas deliver the same results without paying a cent.
If all you have are a few fancy bottles, glasses and a bottle opener, find somewhere in your home that you can transform into a bar. Take over a kitchen corner, commandeer a shelving unit or take up residence in the living room underneath the TV. And although our College Dorm Room Decorating Ideas for 2022 suggested a coffee station, we think a dorm room bar on a budget is the ideal addition.
If all you have is one bottle of the good stuff, consider purchasing a decanter to store it in. Whisky decanter sets often come with a pair of glasses and a stopper to keep your spirits airtight and fresh. On the other hand, wine decanters are more suited to serving rather than storing. They also tend to be expensive, making them excessive for most budget home bars.
A wine rack with a solid tabletop is probably the cheapest way to build a home bar. With all your bottles, wine, spirits or otherwise, stored below, you can dress the top with a few glasses, a bottle opener and any other decorations you desire.
Floating shelves are another accessible option for those low on space, freeing you from the limitations of your floor plan and offering you a fantastic home decor display. Ensure you don't stack too many bottles, as floating shelves can only hold so much weight.
3. Home Bar Accessories
These are the essential home bar accessories that every bar set-up needs. However, not everything needs to be on display at all times. For example, your whiskey stones are better left in the freezer than on the bar cart, and your wine cooler can probably stay in the cupboard until you crack open a bottle of white.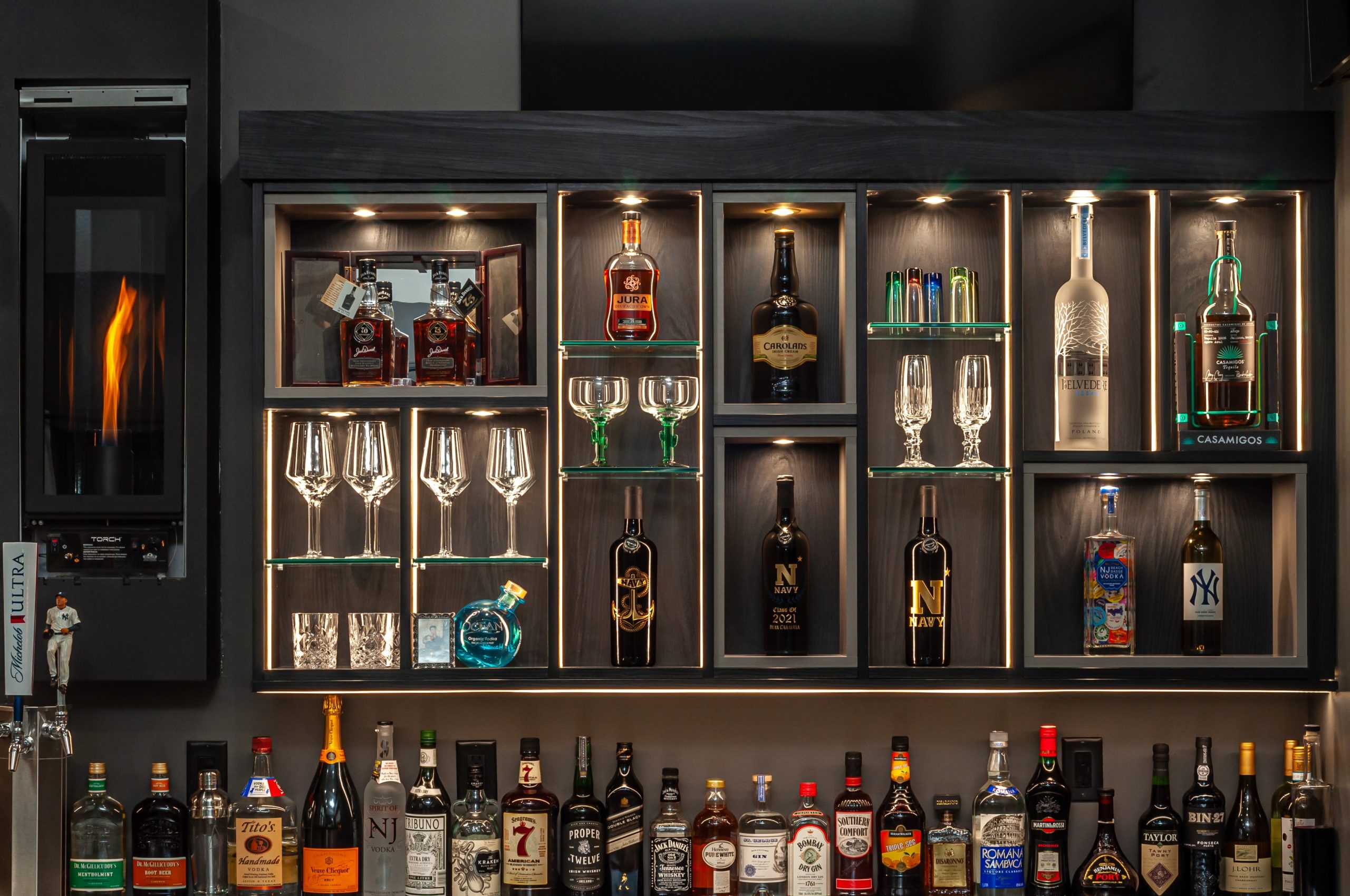 To maintain minimalism in your cocktail bar set, we recommend the following bar essentials for a home bar:
Cocktail shaker: used to mix beverages by shaking, usually with ice.
Spirit measure or Jigger: for measuring and pouring alcohol.
Cocktail strainer: used to remove ice from a mixed drink while pouring.
Stirrer: a long stick for stirring mixed drinks in a glass.
Muddler: used for smashing and mixing (muddling) cocktail ingredients.
Ice tongs: tongs with hooked points for grabbing blocks of ice.
Bottle Opener/ Corkscrew: for opening wine, spirits and beer bottles.
4. Glasses For a Bar
There's no point setting up a lavish at-home bar cart with all the trimmings and expensive alcohol if you haven't got the glassware to back it up. Glasses for the bar are one of, if not the most important aspects of any at-home bar. While plenty of glassware options are available, from the fanciest crystal glasses to your cheap-and-cheerful perspex cups, the biggest decision is which ones you need.
Cocktail Glasses: known for their conical shape, cocktail glasses are most often associated with martinis. However, plenty of other cocktails use this glass style.
Highball and Collins Glasses: often mistaken for each other, highball glasses (or hi-ball) and Collins glasses are similar but vary in a few unique ways. A Collins glass is usually taller and narrower than the stout shape of a hi-ball.
The "Old-Fashioned" Rocks Glass: these short tumbler-style glasses are notable for their thick bottoms, which is where they get their nicknames "lowball" and "rocks".
Shot Glasses: available in various styles, shapes and sizes; funnily enough, not all shot glasses even contain an average shot. Similar to a Rocks glass, shot glasses feature thicker glass on the bottom, which is especially important since it's common for drinkers to slam their shot glasses on the bar after finishing their drink.
Margarita Glasses: think of a standard martini glass, then inflate it like a balloon, and you've got yourself a margarita glass. Boasting a wide rim that makes coating the edge with salt or sugar easier than other cocktail glasses, the margarita glass can range in size, with some pretty ludicrous examples found at margarita bars. But unless you're big on this famous cocktail, you can probably skip this section of glassware.
Champagne Flutes: these tall, thin glasses feature an inward taper rim designed to retain the signature carbonation of champagne and other sparkling wines by reducing the surface area for them to escape. They can also be used for various cocktails like a Bellini or Mimosas. Other sparkling wine glassware includes tulips and saucers.
Champagne Tulips: these glasses feature a longer stem and bowl rim that flares out. Unfortunately, this does little for retaining carbonation. Best to avoid these.
Champagne Saucers: unless you want to return to the 1920s, there's really no reason to use champagne saucers or coupe glasses. While they may be great for displaying cocktails, they do little to retain bubbles.
White Wine Glasses: taller and narrower with a broader rim.
Red Wine Glasses: typically rounder, with a smaller bowl and tapered rim.
Stemless Glasses: For every type of glassware we've listed above, a stemless version also exists. While they're certainly not as fancy, they're much easier to clean and less prone to breakage. That being said, there's a reason for the stem that many drinkers aren't aware of. The stem keeps the warmth of your hands away from your drink, keeping it at the preferred serving temperature.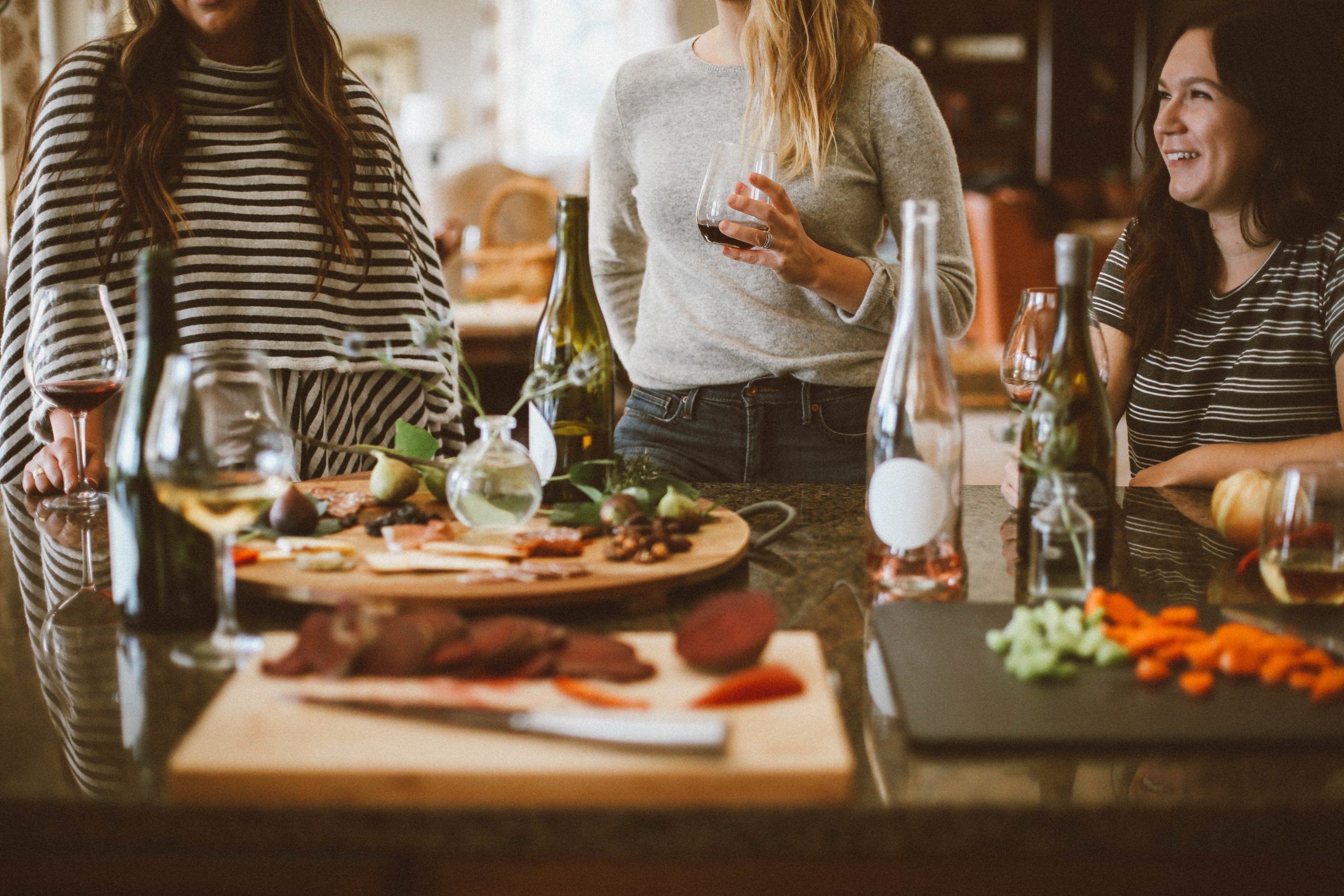 This is why you should always grip your glass by the stem.
Beer Glasses
We can't forget the quintessential stemless glass–beer glasses. Funnily enough, there is quite an assortment of beer glasses, so we'll narrow it down to a select few.
The classic pint glass features tapered glass and straight sides and is your standard no-frills beer glass that serves all purposes.
On the other hand, Pilsner glasses, with their thin shape and wider rim that promotes beer head, share more in common with champagne flutes.
Then there's the crazy assortment of Ale glasses. If you're into craft beer, you probably already own a bunch of fancy beer glasses, but if not. There are two types to consider–the nonic pint glass and stemmed tulip beer glasses.
Nonic pint glasses are popular in Aussie pubs and are notable for the aroma bulb near the top of the glass.
Stemmed tulip beer glasses take this to the next level with a large bowl that tapers toward the rim.
5. SodaStream
One often forgotten aspect of most cocktails and mixed drinks is carbonated water or soda water. While you could buy bottled water whenever you plan to entertain, the better option is to buy a SodaStream.
Probably the best-looking sparkling water maker is from their Art lineup. Available in black and white, it features a slim retro design, stainless-steel trim and a unique lever that, according to SodaStream, "elevates the everyday water experience." I guess that's their way of saying it puts bubbles in water for fresh sparkling beverages at home.
Either way, it will look great next to the rest of your bar set-up.
Non-Alcoholic Bar Carts
With the rise of non-alcoholic beverages, it's safe to say there's room in the home for a non-alcoholic bar cart too. While some would argue that's called the fridge, there's actually a plethora of excellent non-alcoholic options worthy of being on display like their boozy brethren.
While there's technically no difference between a regular bar cart and a non-alcoholic bar cart (other than the obvious absence of alcohol), we recommend investing in separate cocktail tools if you choose to serve both.
Unique Home Bar Ideas in Australia
If you're still looking for unique home bar ideas and accessories, consider your local pub or bar and their chosen decor. You may find the inspiration you've been seeking to go out and purchase the bar accessories you need to complete your own set-up.