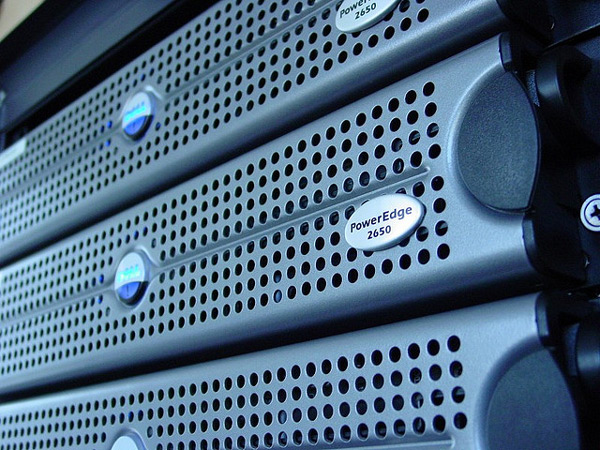 Want to have your own blog like Designer Daily with high traffic, a unique idea, and revenue stream? Sure, there are plenty of ideas and work that go into it – but none of that means anything without a good web host. The web host you work with strongly affects your site's success – not only by keeping it reliably up and running, but by guarding against hackers, ensuring fast load and response times, and a slew of other necessities. If you have a popular website, you'll definitely need a reliable hosting like Host1Plus VPS Servers.
That said, it's a very important decision and one you should not take lightly. Though there are countless factors that could weigh in your decision, here are five that you must consider:
1. Objective
Why do you need a web host – or, rather, why are you launching a website? Your objective will drastically impact which features are important – which will affect which host is the right host for you. Are you running a hobby blog that's more of an online journal to keep friends and family in the loop? You might be fine with a free provider or free hosting from a site with a built-in blog builder, such as WordPress's free service. Are you looking to run an online business with e-commerce capabilities? You'll need a host with an amazing uptime record, fast load times, great bandwidth, and preferably, built-in e-commerce features and support.
The purpose of your site impacts your needs – and with changing needs come a change in the appropriate host. Carefully consider your site's purpose and what you will need to succeed.
2. Budget
This one's a no-brainer – hosting costs money; how much can you afford and how much are you willing to spend? There are tons of web hosting providers out there to suit every budget point – before you look, establish what you can afford and your target investment. Then search out providers who fit that range.
3. Functions
Different web hosts include different functionality with their service.
For example, some providers include e-commerce features, while others do not. Some offer SSL Certificates, one-click installations for external web applications, domain specific email addresses with hosting, or the ability to host multiple domains within your single account and charge. Other features focus on usability, such as a graphic user interface that allows users to bypass the ability to read and write code or a user-friendly control panel.
There are countless options and countless combinations – and every host's offerings are a bit different from the next host's. Again, assess your needs and list out which features are must-haves before you start evaluating hosting providers.
4. Customer service
Every web host offers customer support – but what that means varies greatly. For some, it is simply an online chat feature with limited hours. For others, it is a guarantee of 24/7 phone support with US-based tech specialists. And, of course, there's everything in between.
Phone support options typically come with higher-cost hosting plans, but that is not always the case. Consider your needs – do you need person-to-person live assistance or are you able to self-service based off of online chat or email support?
5. Upgrading options
Many web hosts work in various hosting configurations with scalability within those solutions.
Part of the allure of this is that if your website grows, you are able to scale your service to support that growth without needing to switch hosts. However, some hosts allow you to scale your service at any time while others will charge more significant fees for changing mid-contract. Learn the flexibility and terms of service upgrades before you sign with your potential web host.
The Bottom Line
It is critical to your site's success that you work with a great web host – failure to do say may hinder your site's performance, reliability, and overall functionality. For every site, reliability is important – if your site goes down, you lose traffic, and if your site is generally slow, you're unlikely to receive visitors in the first place – not to mention that you'll come up lower in Google's search results.
If you're already working with a web host and are unsatisfied, don't hesitate to make a switch. There are plenty of great providers out there and, while switching does take a bit of work, it is doable – make the switch easier by following this guide to switching web hosts.