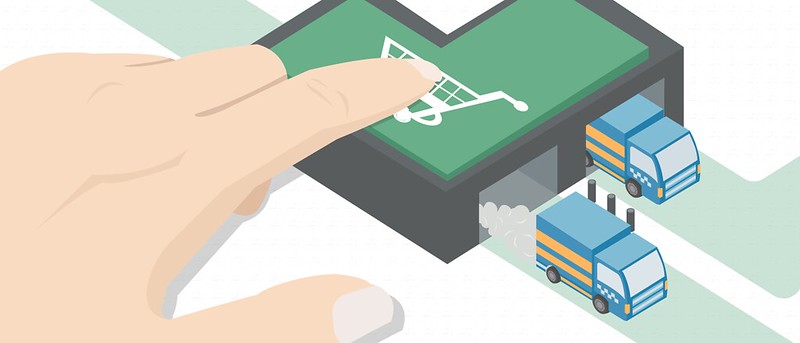 A decision to enter the competitive e-commerce industry can be incredibly life-changing. In addition to the usual challenges that most budding entrepreneurs face, you'll also have to navigate the complications of your chosen industry.
There will be many moments of anxiety when you'll wonder if you'll attract the attention of your target audience or your brand will simply slide into oblivion. Then there'll also be the exhilarating feeling of pure excitement when you begin to get orders.
There will be wins and losses and the success of your eCommerce brand depends on how well you avoid certain mistakes.
It is often said that mistakes are opportunities to learn new things. While this is true, it is always more expedient to learn from the mistakes of others so you can avoid repeating them.
Here are 5 things you should avoid if you want to build a successful eCommerce brand.
1. Choosing the wrong platform
Some of the most popular e-commerce platforms in the industry today are Shopify, Squarespace, Zyro, Magento, and Bigcommerce. Most newcomers choose platforms based on their popularity and they end up being wrong for their brands.
You need to evaluate your company's needs before researching the different platforms available. This will allow you to make the best decision for your brand.
2. Not recognizing the importance of a payment model
As a new eCommerce brand, much of your attention will be on providing your customers with goods and services that meet their needs. This is not necessarily a bad thing.
It only becomes a problem when you place more emphasis on what people will buy without thinking about how they will buy it. There are a variety of payment models to choose from, each with their perks.
Weigh the immediate advantages of different payment models against your long-term goals before making a decision.
3. Not having a logo
A logo is a visual representation of your brand. Although customers may forget the name of your brand, the idea is to have a logo that's so unique, they'll have no difficulty remembering it.
Some newcomers focus on minimal customization because they want to provide consumers with a familiar experience. This is not always an effective approach. If you want your brand to make a memorable impression on your audience, you need to invest in a unique logo design.
4. Ignoring customer reviews
When building an eCommerce brand, some of the unpleasantness you must be ready to accept will come in the form of negative customer reviews. It is necessary to take these reviews as seriously as you would take the positives.
Not only do they show you problems that you would have remained unaware of, but they also help you address these issues so they don't affect potential sales. Reach out to these unsatisfied customers with a public apology, and then resolve the situation.
5. Hiring a marketing agency without sufficient marketing knowledge
A marketing agency can be a real lifesaver to both new and already established eCommerce brands. However, one mistake start-ups make is assuming that they do not require prior marketing knowledge before building a brand.
Learn about the industry, understand your company goals as well as an idea of how to achieve those goals. After you have educated yourself, you can seek out a marketing agency like Evolve Digital Agency for eCommerce that can guarantee a fruitful partnership.