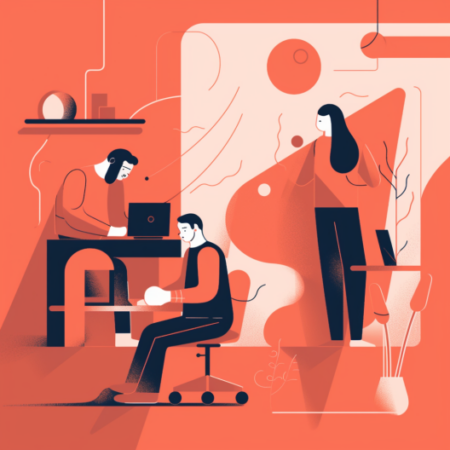 For all designers working independently, going from employee (or student) to freelancer was a life-changing move. Usually, it takes some time for things to run smoothly and to become really profitable with a comfortable financial margin.
At that stage, there is a much bigger move that most freelancers start to consider: hire someone and become a full-fledged design studio. Usually, this requires a real leap of faith, as it comes with greater responsibility and salaries to pay every month, no matter how your business is going.
As with any important change, there is no other solution than doing it in order to see if it's doable. However, it's possible to strategically prepare for the change. Here are some points that you should carefully check.
1. Legal and structural changes
Are you going to keep the same legal structure when hiring employees? If you are a freelancer, you are probably running under a sole proprietorship, as it's the most popular legal structure for this type of business. Once you start hiring people, the greater responsibility also means bigger potential losses. In that case, a sole proprietorship would mean that you bear all the responsibility. If you convert your business to an LLC, the responsibility is limited. Obviously, we are not telling you to choose an LLC, maybe another structure is more appropriate in your case, but you should definitively consider your options.
2. Refine your business plan
As a freelancer, it's likely that you don't even have a business plan and that you are just filling orders as they come. To run a design agency, you will need a more business-oriented approach to your work, so it's a good idea to build a business plan. Think of your agency's mission, goals, growth strategies and target market, then clearly define each of these points. Also, don't be shy and discuss your business plan with experienced professionals who may be able to give you some wise advice.
3. Team management
Discuss with anybody that scaled a business and the first thing that they will tell you is that employee management is the biggest headache they face in their work. We will not lie, team management will become a big part of your day as your business grows, but there are ways to ease it down a bit.
First, you will need to set rules for collaboration, decide on what software to use, and implement it with the team. If you don't… good luck! Also, you will have to decide whether your team works remotely or at the office, then consider whether you should use attendance monitoring software or not. To keep track of employees work without overreaching all the time, you may also consider using employee monitoring software.
On top of that, you will need to manage the conflicts between employees, the holiday planning, schedule the work,… A whole new world opens to you.
4. Streamline processes and tools
Managing multiple projects as a freelancer can be difficult, but it becomes way more difficult when an entire team is on the project. If you don't want chaos in your agency, you must ensure to have processes set up with the right tools. Tracking tasks and communicating about it is crucial, make sure you think it through before you accept a new mandate.
5. Training and development
As a freelancer, a lot of the training is done on the job, through the challenges you face and problems you have to solve. Once you have a team to manage, you also need to ensure that the members of the team are equipped with the knowledge to face any challenge that may come.
For your employees, training and development is as important as it is for you. It will also help them in their future career, whether this career happens in your agency or not.