Looking to create your business card? We have collected five approaches you can chose when creating the business card. You can also check more examples of professional business cards from Print Peppermint.
1. The classic business card
If you don't have any creative idea, go with this one. It has a standard format, all the information needed, and hey… you can even design it well if you want. In our example, the Med Traveler Club's card is quite average, but made attractive by the use of nice paper and letterpress printing.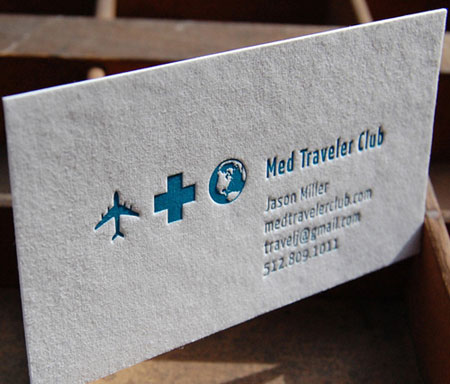 2. The wild-format business card
Some designers like to play with different formats for business cards. Some go with a huge folded format that turns the card into a small brochure, others prefer to go tiny. Either way, it can be a good way to get your card noticed when you give it, but you should also think about how people will store your card. Use cutting wisely and you could create a business card as cool as Franco Caligiuri's business card.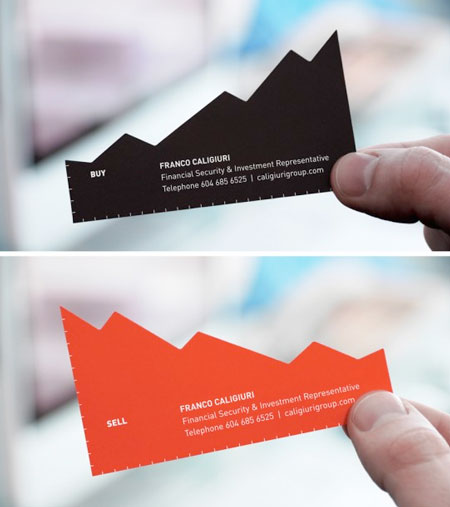 3. The social networker's business card
A phone number? What would you do with it anyway? Call me? Come one… The social networker's card reflects his communicating habits. Some will forget about all the traditional contact ways like the address or the phone number (let's not talk about fax please, it would be embarrassing). The online geek will rather add URLs of his Twitter account, Facebook page, or share his IM info on the card.
In the following image you can see a fine example of a minimalist social networker's business card.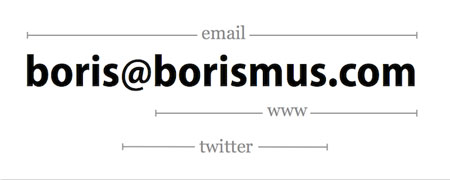 4. The gadget business card
Not the easiest cards to create, but making a card that can be transformed into something definitely makes an impression when you give it out. You can try to be creative and you'll get noticed for sure, why not get some inspiration from this previous post on Designer Daily?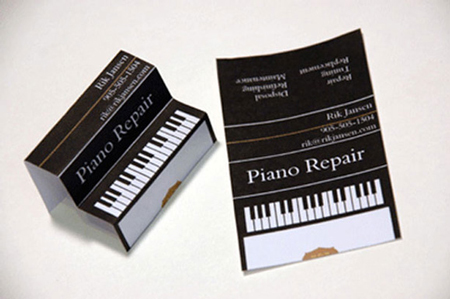 The creative business card
5. The typographic business card
One could argue that all business cards are typographic, which is true, but I'm talking here about business cards that specifically use typography to look cool. Creating a typographic business card can be very fun for any graphic designer.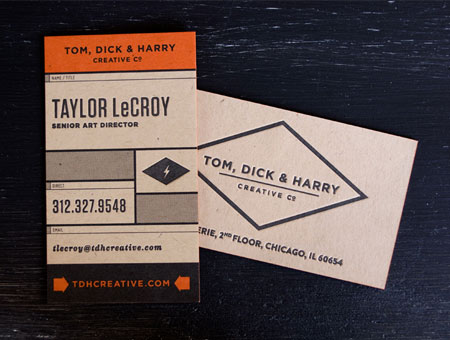 These example cards are very well designed and excellent examples of business card printing.