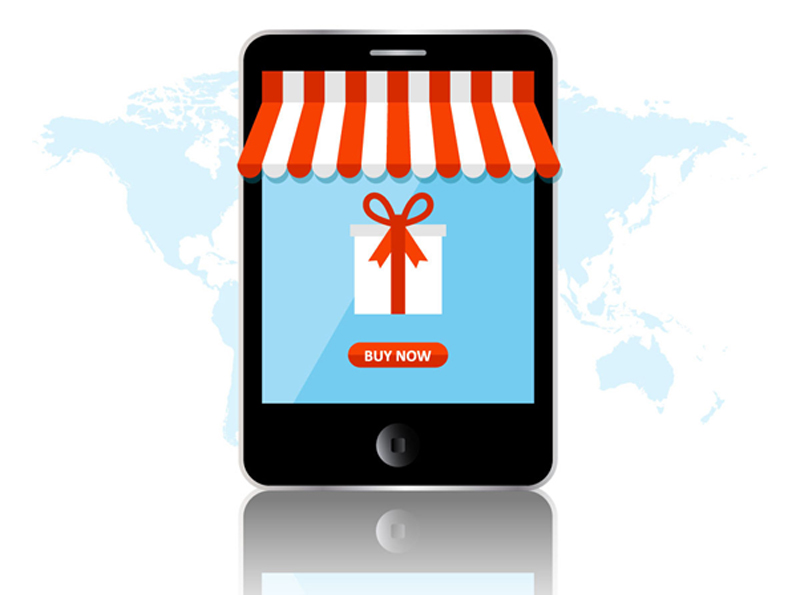 pic courtesy: freepik.com
While design and gorgeous graphics can be a plus for many websites, it's essential your site's features and look don't get in the way of its functionality. This is especially important advice to follow if you run an e-commerce site. If you sell products through your website, you must create an easy, frustration-free purchasing experience for potential customers. Here are five web design tips for your e-commerce site.
1. Simply Product Listing Pages
The first place to start in optimizing your web design for your online store is with each product's page. The organization of each product's features and benefits needs to be intuitive and simple. Your product page should begin with a series of large, clear pictures that visibly show the product from every angle. Next to the pictures, you can try to give a short, bulleted list describing the product's features. Finally, place product reviews underneath all of the most important information. Keeping lengthy text away from the main product line of focus can help make your page more visually appealing.
2. Streamline Your Site Navigation
Your site's navigation is just as important to shoppers as your prices and products are. You want to make it easy for potential customers to find what they're looking for. You should spend time developing navigation paths that make sense and can go forward or backward. Using a menu bar or toolbar at the top of your website or on the left-hand side is a great way to keep the navigation smooth and simple.
3. Create an Integrated Shopping Cart
Your shopping cart is another vital tool in an effective online store's site. Instead of revealing the shopping cart at the end of the transaction as the customer is ready to checkout, feature a shopping cart that lives permanently within your page. This way, as visitors shop and add things to their cart, it will instantly show up and create a running total. Better yet, make your shopping cart more visible with a contrasting color or a shade that stands out against your basic web design.
4. Provide Product Availability Information
Another helpful hint for a better-designed e-commerce site is to add information about your product's stock and availability right onto the page. Showing that something is in stock can help a customer know right away if the purchase will be successful. For items that are difficult to find, this can be welcome information. Additionally, if something is displaying as low stock, this can create a sense of urgency for the customer to purchase right away. Using a website builder such as web.com can help you get this type of functionality onto your online store.
5. Make the Checkout Process Smoother
The last feature to develop is your checkout process. Shoppers prefer a simple and logical approach to check out. Avoid adding additional upselling opportunities during the process. Focus on getting payment and customer information and completing the sale to give visitors a better experience.
If you want to make your online store more effective for potential customers, you should take this advice to heart. Your web design and usability is an important part of creating a lucrative online store that gets repeat customers.