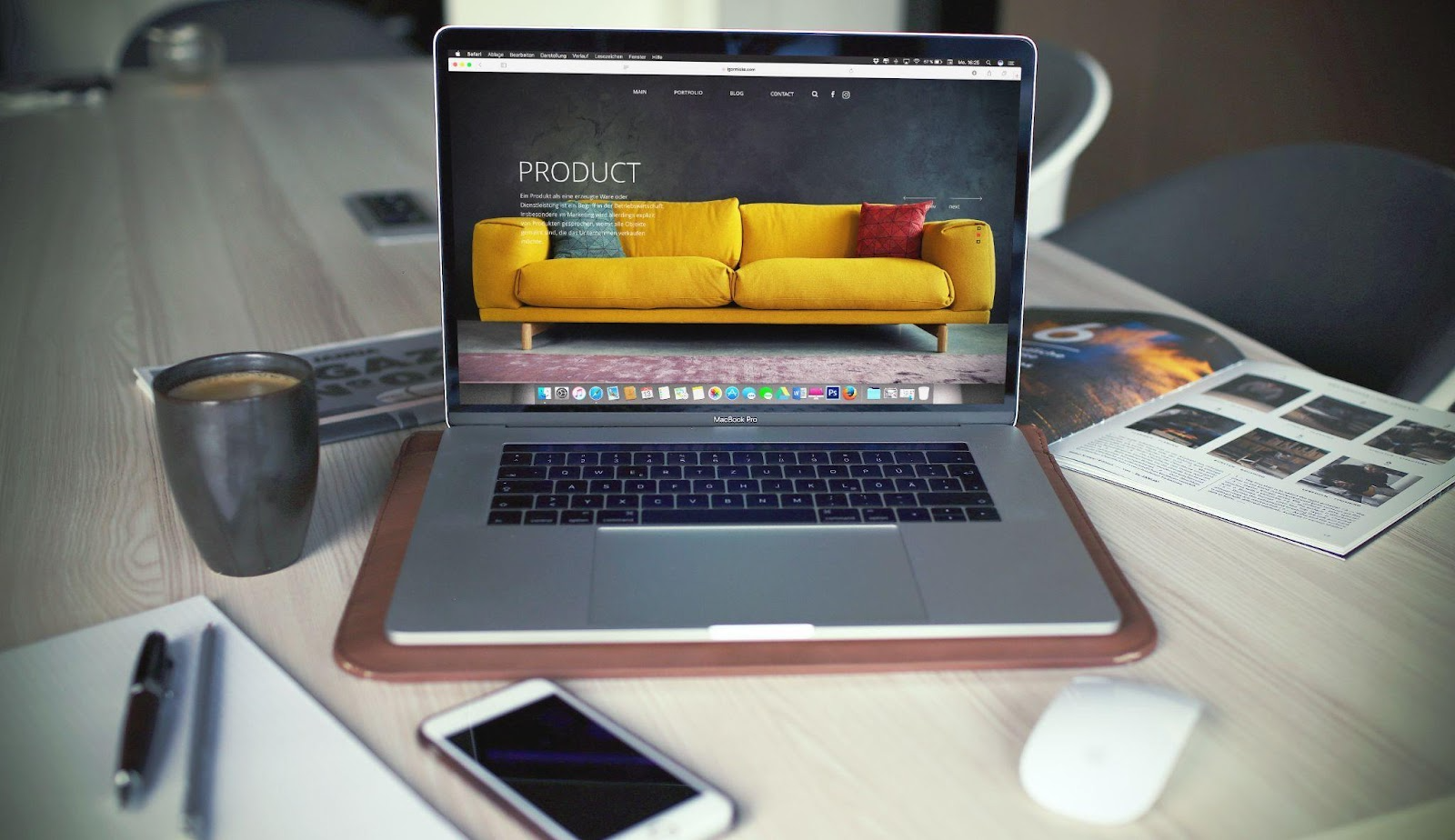 A website is an integral part of a business's marketing plan. After all, it is the place where potential customers will learn about your product and make a purchase. With the evolution of technology, certain web design components and features have become outdated. To increase traffic and ensure conversions, you should work on creating or updating your website taking into account the latest web design trends as listed below.
Scrolling effects
Scrolling effects (animations that are triggered by the action of scrolling) add a layer of dynamism to a website. Arguably one of the most popular design trends in 2023, scrolling effects catch viewers' attention and entice them to keep on scrolling and discovering the site's content.
The PORSCHEvolution site, for example, utilizes parallax scrolling. This effect is achieved when the various elements of a page move at different speeds, which creates a 3D depth effect. Now, Porsche's website shows how its vehicles have evolved throughout the years, combining a series of photographs with Daft Punk's Get Lucky reimagined to fit each decade.
Kinetic typography
Kinetic typography is the technical term for "moving text". As its name rightly suggests, the technique integrates motions with text. While it may be one of the top website design trends in 2023, the truth is that kinetic typography dates all the way back to the 1960s, when movies began using animated opening titles.
But it's not just about titles. Kinetic typography can be used to highlight important sections on the site, gradually reveal information, and guide visitors as they scroll. Arcadia, Love Lost, PaperTiger, One Last Beat, and Mutt Agency are some excellent examples of stunning kinetic typography.
White space
Is white space the same as emptiness? Not quite. Contrary to what you may think, it actually refers to the negative space or the unmarked area around and within various elements like text, images, and logos.
When it comes to web design, white space can balance a visual area, direct visitors' eyes to certain elements, and even enhance user experience. Overall, white space is one of the most powerful creative elements web designers can use to create stunning sites. Apple, Dropbox, Quip, WealthSimple, Lyra, and Squarespace are great examples that illustrate the power of effective white space use.
Indeed, when the utilization of white space is mastered, it results in a visually pleasing and user-friendly website. This skill, however, doesn't come naturally to everyone. The process of designing a website, particularly from scratch, requires an understanding of numerous elements and principles. For those interested in learning how to craft a compelling online presence, the guide on how to create a website from scratch can prove to be an invaluable resource. It provides a comprehensive breakdown of all the steps involved, from conceptualizing the layout to integrating sophisticated design techniques like effective white space use, thus helping you to build an aesthetically appealing and functionally robust website.
Data visualization
Effectively conveying information is one of the most critical aspects of web design. After all, brands should be able to properly communicate with their audiences by highlighting who they are and what they offer. However, this can be quite challenging, especially when dealing with large and complex data.
Data visualization takes advantage of the fact that human beings are visual creatures. So creating clear and visually-appealing images out of the brand's data can keep the reader engaged and entice them to learn more about the products and/or services.
Thumb-friendly mobile navigation
Designing mobile-friendly websites is essential in a world with reportedly 6.8 billion smartphone users. To read an online article like this one from a smartphone, you probably would wrap your fingers around the back of your phone while leaving your thumb to do all the work—that is tapping the screen and scrolling down the site.
"Thumb-friendly" mobile navigation such as the one displayed in Bitcasino — an exceptionally designed Bitcoin casino — means that designers have focused on the area of the screen that is accessible by a regular thumb. Furthermore, most navigation options have been placed within this area that is reachable by the thumb.
To conclude
To keep your site fresh, aesthetically appealing, and mobile-friendly in 2023, you may want to use scrolling effects, kinetic typography, white space, data visualization, and thumb-friendly navigation. Of course, these are just a handful of the many web design breakthroughs out there.